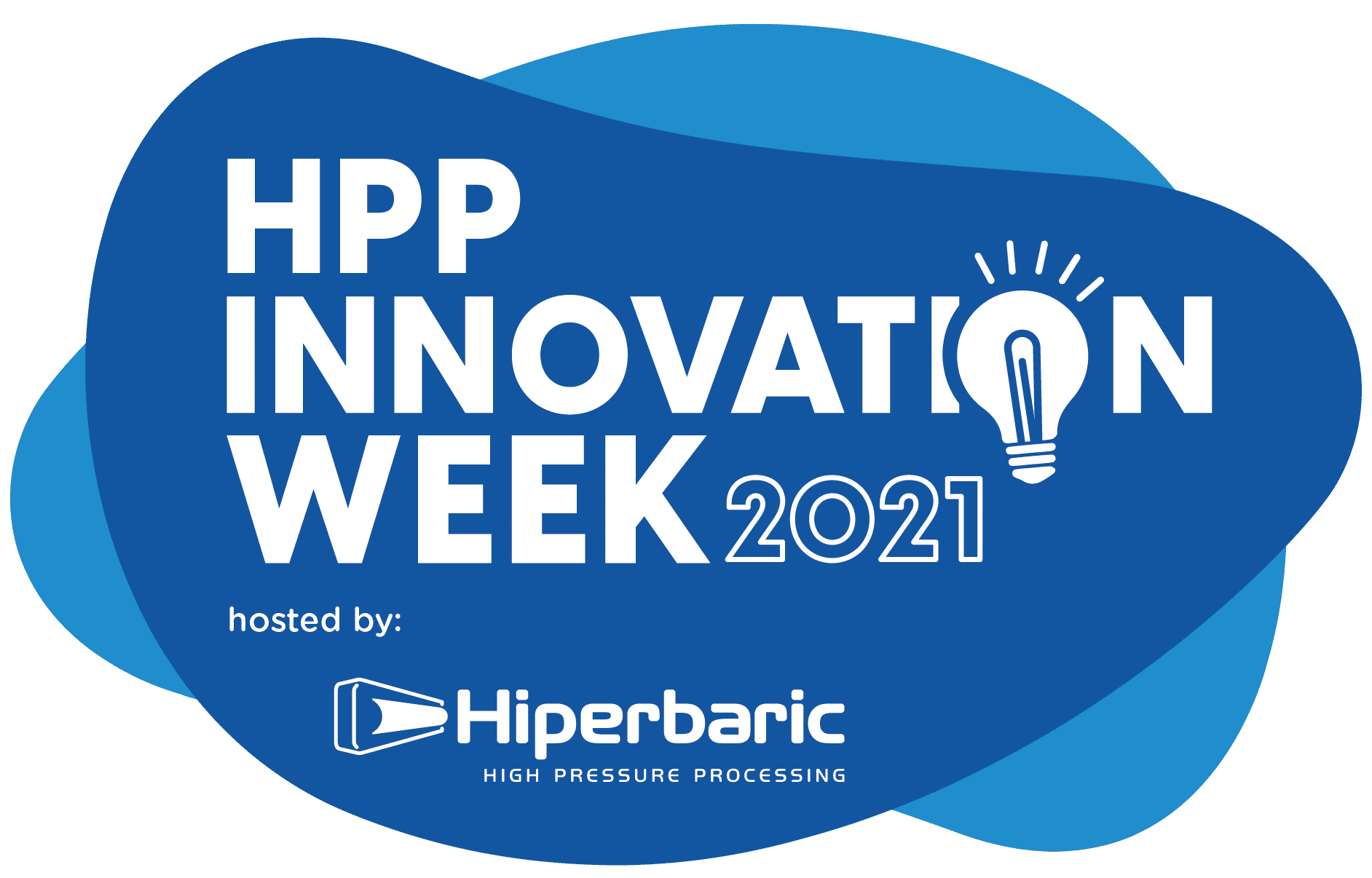 More than 80 industry expert speakers and 40 sessions have been scheduled to participate in the event organized by Hiperbaric.
Program discussion include Principles and Advantages of HPP technology, HPP Systems & Operations, Packaging, Emerging Applications, Commercialization of HPP Products, Regulation & Validation, and HPP Global Market Trends.
The online conference will take place on June 14 to 18.
Miami, FL (USA)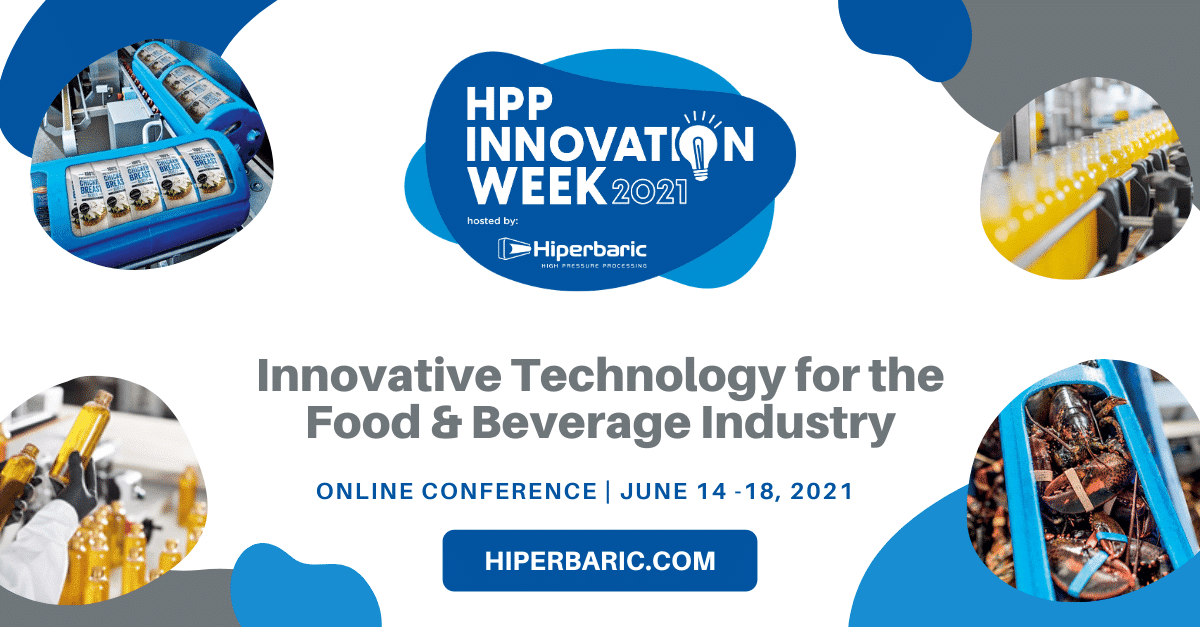 Hiperbaric, the global leader in High Pressure Processing (HPP) technology, presents "HPP Innovation Week", an event on High Pressure Processing (HPP) Technology for the food & beverage industry, which will take place from June 14th to June 18th, 2021. The online conference will bring together manufacturers, retailers, food service and packaging companies, regulatory, academic leaders, and others in the HPP industry to discuss the latest trends and innovations. The event will provide a forum for education, networking, and collaboration while demonstrating how HPP can make a meaningful impact on food and beverage safety and quality, as well as other sectors, such as cosmetics, pharmaceuticals, and biotechnology.
The five-day HPP Innovation Week program will revolve around the discussions of Discovering High Pressure Processing (HPP); HPP Systems and Operations; Packaging; Emerging Applications; Commercialization; Regulation and Validation and HPP Global Market Trends. The event will bring together more than 80 industry experts who will share their knowledge about HPP and the latest innovations in their respective sector, as well as the key role that High Pressure Processing has in food safety, shelf-life extension, clean-labels, packaging, regulatory issues, and trends in consumer food worldwide.
The extensive program will feature more than 40 sessions, including case studies, individual presentations, moderated panels, exclusive interviews, and live Q&A with technology experts. Hiperbaric will also be showcasing their pilot plants in Spain and the United States. The Cold Pressure Council, which leads, facilitates and promotes industry standardization, user education and consumer awareness of High Pressure Processing (HPP), will be participating in the event.
Andrés Hernando, CEO of Hiperbaric, states "HPP Innovation Week is going to be an open forum to the world to continue raising awareness of the disruptive technology that HPP is and how it can help manufacturers, brands and consumers get safer, fresher, healthier food".
Registration for HPP Innovation Week is free, and all content and videos will be available to each registrant. Registration can be done through the link www.hiperbaric.com.


Main topics during HPP Innovation Week.
High Pressure Processing (HPP) Offers Food Safety, Shelf-Life Extensions and Clean Labels
Today's consumers demand fresh, minimally processed foods with high nutritional value. For this reason, HPP has been established as the most important technology for the treatment and preservation of food.
HPP is a non-thermal (5ºC – 20ºC) food and beverage preservation method that uses water and high pressure (6,000 bar / 600MPa / 87,000 psi). This pressure is transmitted uniformly and instantaneously throughout the product in its final packaging, therefore achieving an effect equivalent to pasteurization, except without the use of heat. The use of chemical preservatives is eliminated or dramatically reduced with HPP, allowing clean labels without altering nutritional and sensory characteristics. HPP also helps food manufacturers ensure food safety and extend shelf life without sacrificing product quality.
HPP can be applied to a range of applications including, juices and beverages, avocado products, such as guacamole, ready-to-cook (RTC) and ready-to-eat (RTE) meat products, salsas, plant-based and fruit products, dairy products, and seafood products. Recent trending applications include ready-to-eat (RTE) meals and raw pet food.
Hiperbaric: The Global Leader in HPP Technology with 60% Market Share
Hiperbaric is the world's leading manufacturer of high pressure processing equipment. The multinational reaffirms its international leadership, as it has the largest portfolio of HPP machines installed worldwide, with more than 300 units and 60% of the market share. Equipment reliability, the fast and personalized attention offered by the technicians of its spare parts, after sales and applications departments, as well as the numerous product research and engineering developments, has positioned Hiperbaric as a world benchmark for HPP technology.