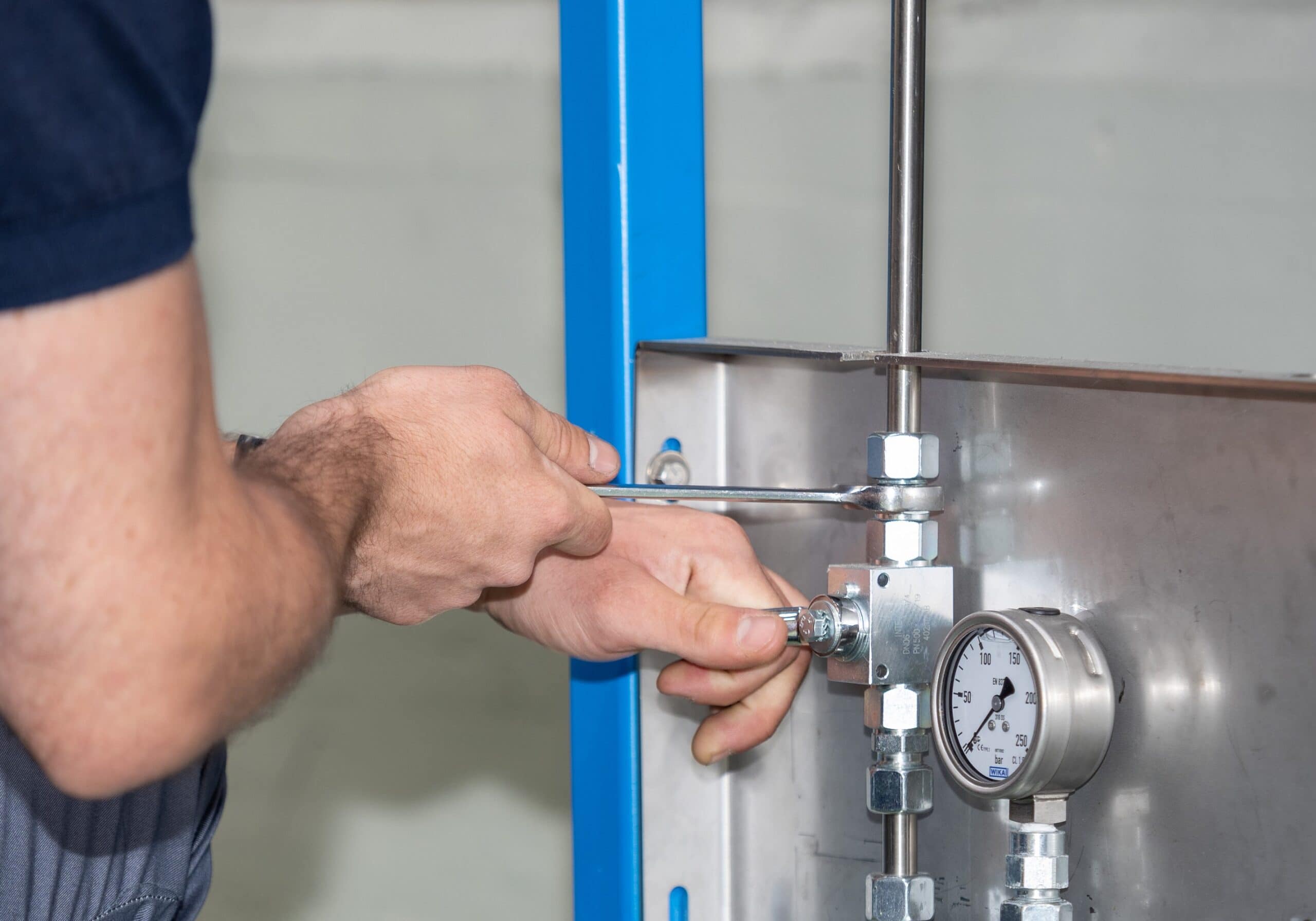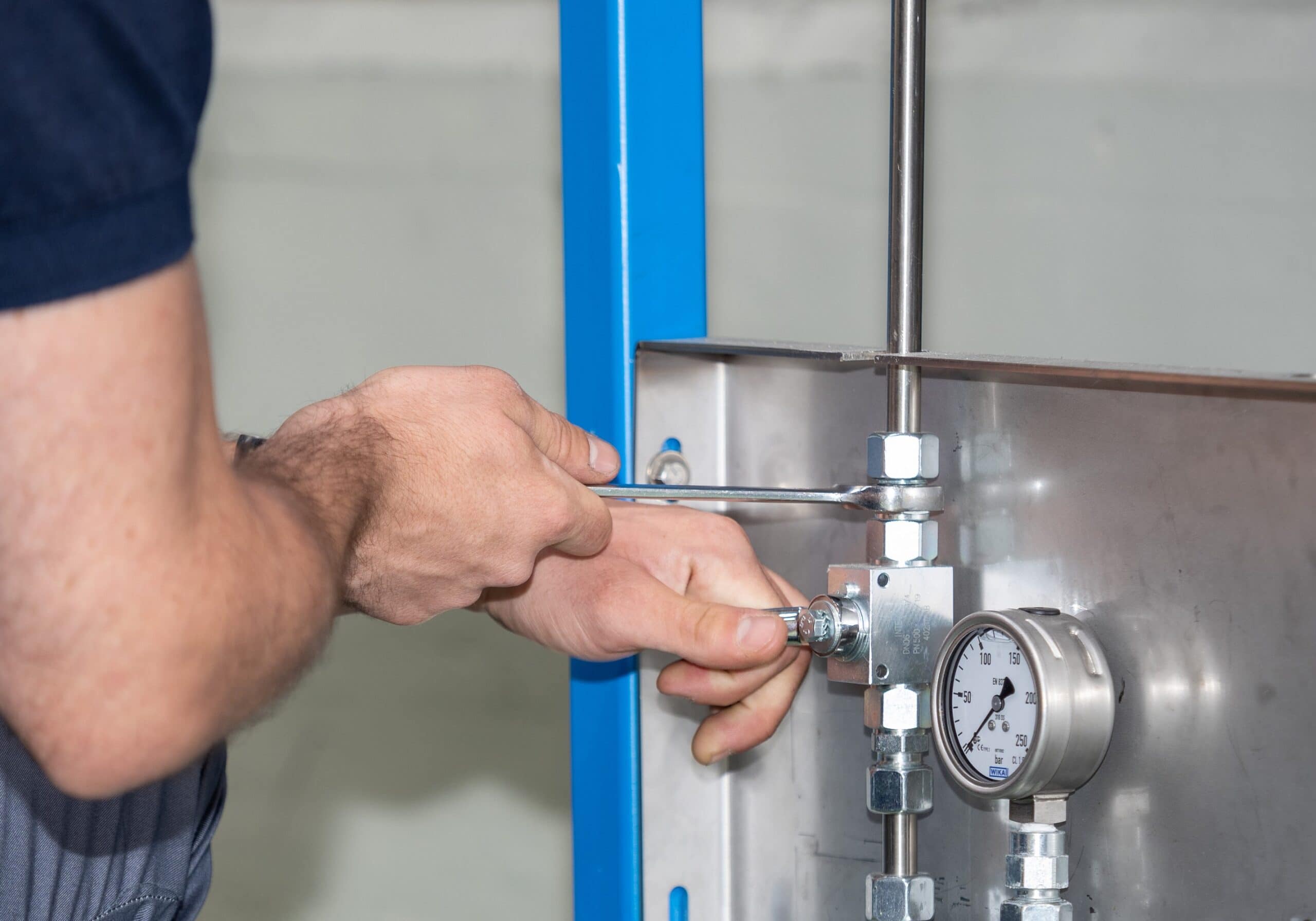 Eliminating unexpected stops, cost reduction, increase quality, traceability, longer life… these are some of the advantages that are gained thanks to the proper maintenance during the lietime of an equipment, the advantages are undeniable and also apply to HIP equipment. However maintenance must be taken into consideration during all stages of the equipment's life, including design. This should streamline the maintenance process. Let us tell you about how Hiperbaric what is involved in a HIP equipment maintenance and how we have made owning a HIP press easy.
---
The importance of a good maintenance
Hiperbaric has designed its HIP equipment to be compact, versatile, efficient and 100% safe. In addition, they have been developed to achieve the highest reliability and performance and to avoid unscheduled stops that consume material, financial and human resources. However, despite its good design and great manufacturing, to guarantee these premises it is essential to carry out proper maintenance of the equipment, with all its options: preventive, corrective and predictive maintenance.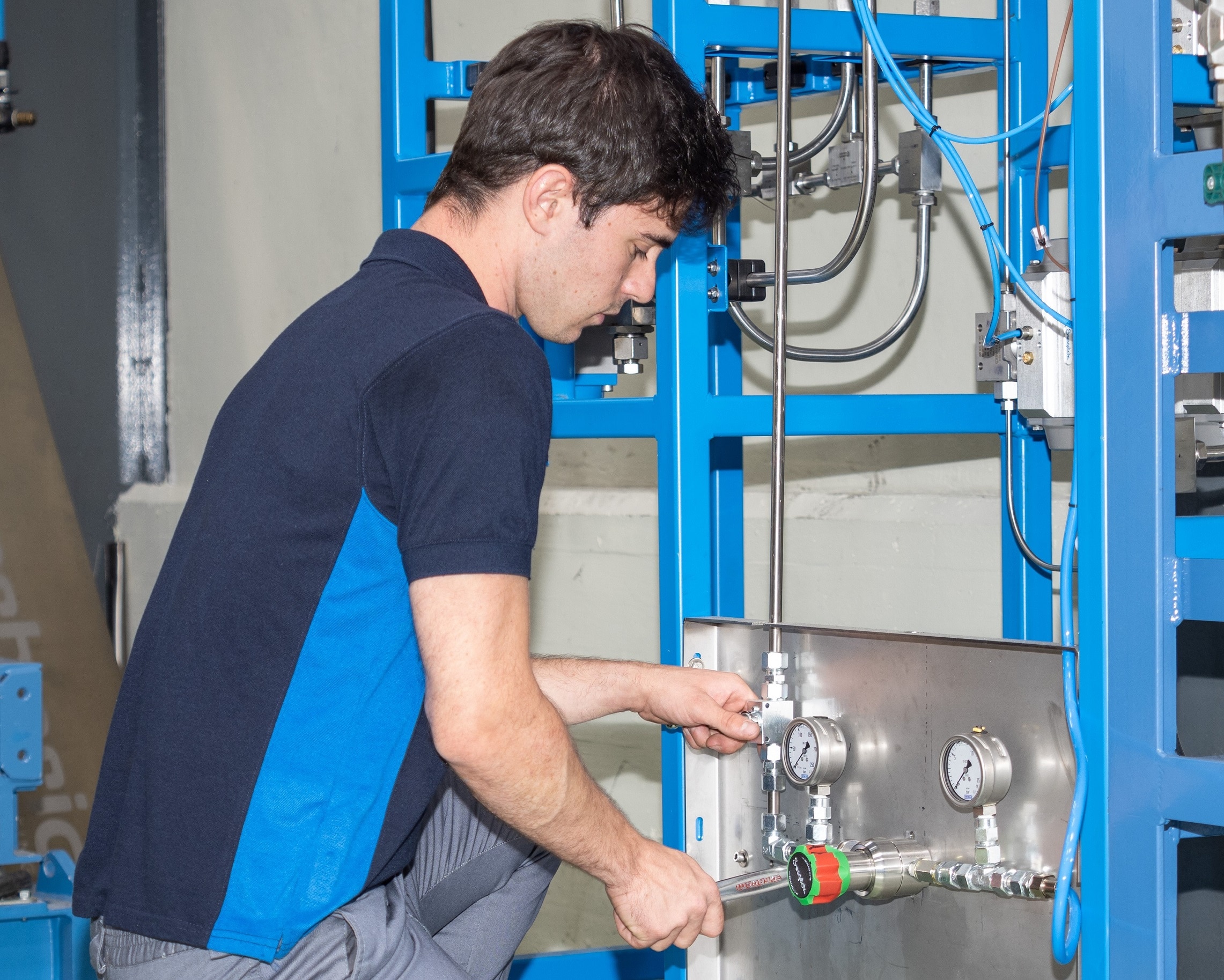 It is undeniable that the correct maintenance of industrial equipment involves a significant investment. However, it is equally well-known that the benefits they provide make it worthwhile, especially if we are talking about machines that work with such high pressures and temperatures. Some of those benefits, are:
Prevent unexpected equipment malfunctions during production cycles.
Cost reduction associated with prolonged production shutdowns, major damage, costly replacements / repairs, etc.
Improvement of the control, traceability and quality of the industrial process.
Increase in the useful life of the equipment.
Preventive maintenance in the manufacture of a Hiperbaric press
One of the main components of a Hiperbaric press in terms of safety and efficiency, is the wire wound vessel where the pieces are processed. Thanks to its complex and innovative technology, in addition to being able to perform heat treatments combined with the HIP process (see Fast Cooling entry), the leak before burst design is guaranteed and, therefore, the safety of the equipment.
At the level of preventive maintenance in the manufacturing phase of the vessel, it is essential to carry out periodic measurements along the diameter of the prestressed wire container, that is, of the parts of the pressure barrier, to ensure that it is always under loads of compression.
Another of the most relevant elements in terms of process safety is the yoke that is manufactured with continuous steel plates. Its design guarantees safety and reliability, but also provides a clear advantage in terms of maintenance during the working life of the press since it practically does not need it. The device that monitors its elongation in each cycle, allows us to analyse its behaviour in a predictive maintenance process.
In the case of sealing surfaces, we must consider that some of them open and close several times during a HIP cycle, being subjected to great processes of mechanical fatigue both due to movement and the pressure and temperature conditions at which some are exposed.
Hiperbaric, with more than 20 years of experience in high pressure technology, has acquired advanced knowledge in materials and sealing design, which is implemented in its HIP equipment to obtain durable, resistant and reliable seals, subjecting them to failure tests to guarantee that its breakage or incorrect operation does not compromise the safety of the equipment. In addition, in these early stages of joint design and development, accessibility and ease of replacement are also considered in the maintenance processes carried out by the customer.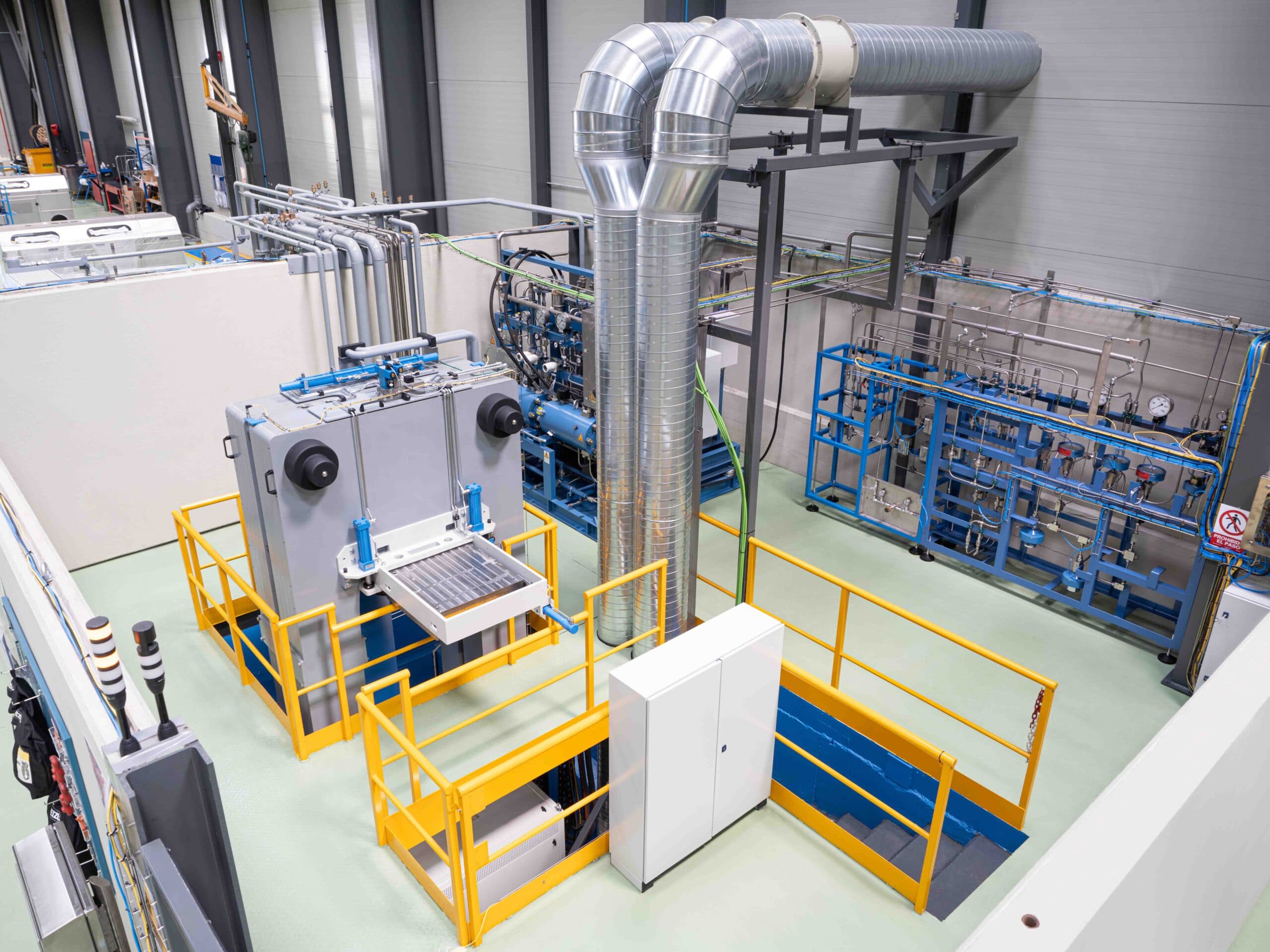 Maintenance during the production process
Our philosophy inherited from the high-pressure processing industry, where Hiperbaric is the world leader, has led us to focus our developments and decisions on full customer satisfaction, an aspect that we have achieved thanks to:
The commercialization of reliable equipment that has monitoring elements for predictive maintenance.
A fast, decisive and effective preventive and corrective maintenance service.
A 24/7, global and professional after-sales service.
At Hiperbaric we put at your disposal a web portal for the exclusive use of customers, where you can place your orders in real time with the guarantee of processing them in 24 hours. It has access to an extensive database of technical information such as manuals, instructions and frequent questions. In addition, it allows prices, download online offers and simple search for spare parts, through interactive 3D navigation.
What is HIP?
Hot isostatic pressing (HIP) is a technology used to densify metallic and ceramic components, in an inert atmosphere through high pressure levels (up to 2,000 bar / 200Mpa) and temperature (up to 1,450 °C). Thanks to the improvements in the mechanical properties the process brings to materials, HIP is used in industries in the most demanding sectors as a post-manufacturing process, or also as another phase in production.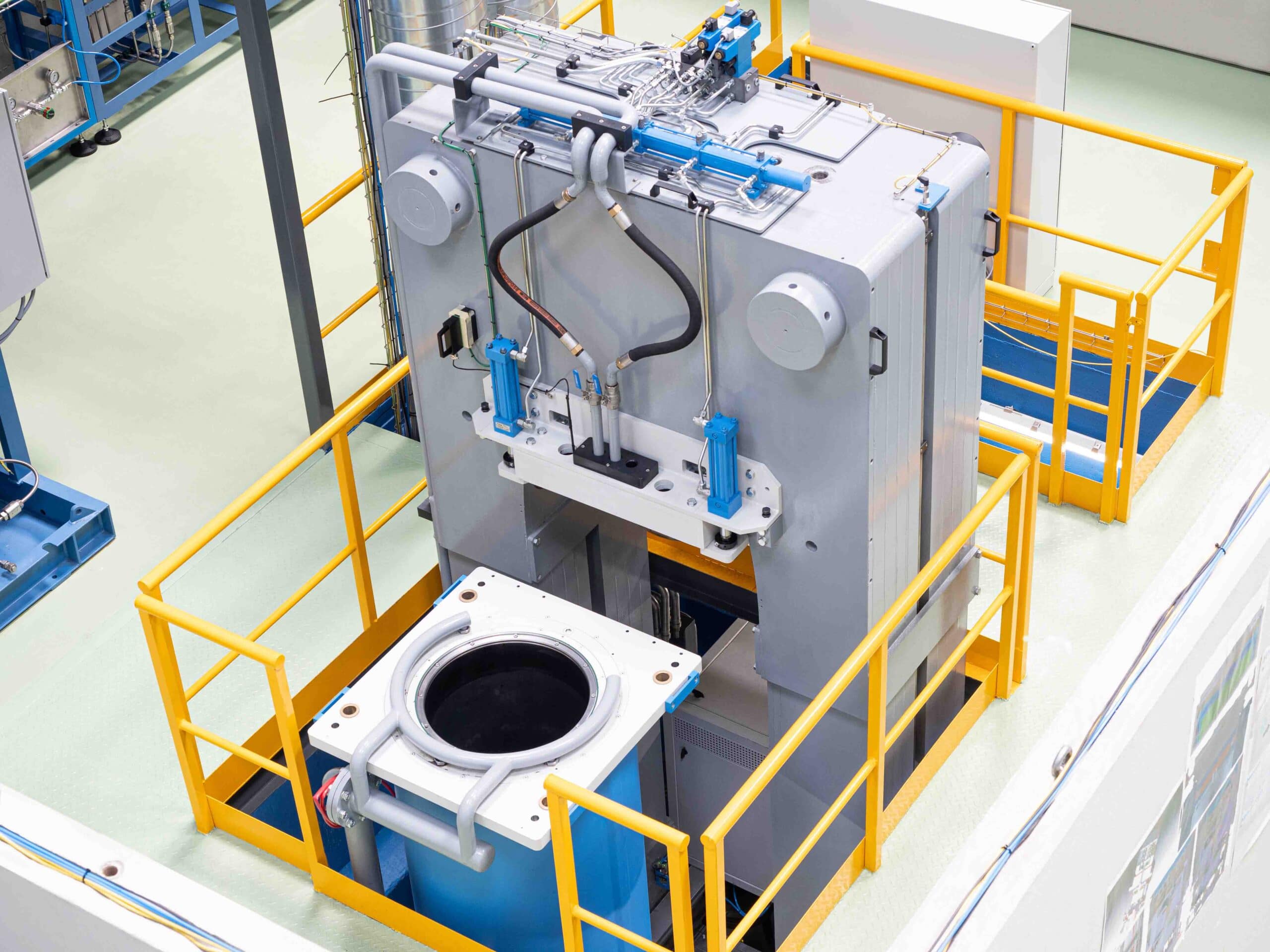 HIP processing is fully complementary and synergistic with different manufacturing techniques such as Casting; Metal Injection Moulding (MIM); Powder Metallurgy (PM) including Near-Net-Shape (NNS) forming; Diffusion Bonding (DB) and the different Additive Manufacturing technologies (AM).
Its main advantages are:
Improves the properties and performance of materials.
Reaches 100% of the theoretical density.
Provides greater efficiency to manufacturing processes.
Save costs.
You can find more information on our services page or contact us directly. We will be delighted to assist you.