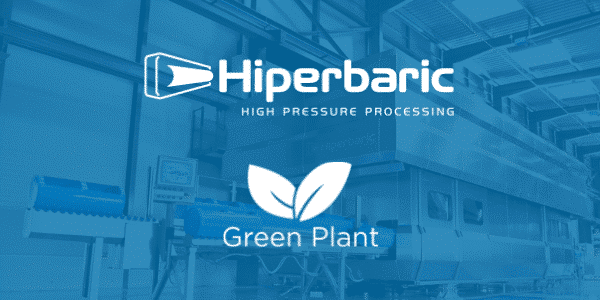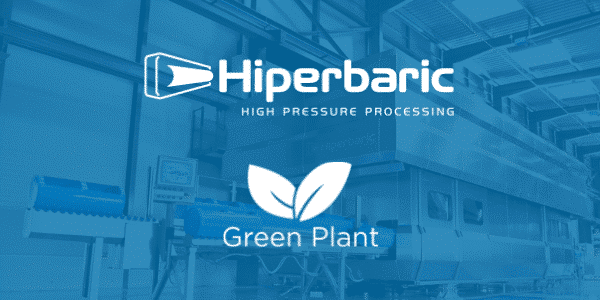 High pressure processing provides food safety, cleaner ingredients and expanded shelf life for foods and beverages
---
Miami, FL (United States) – Green Plant LLC recently acquired its third high pressure processing (HPP) unit, the Hiperbaric 420i, making them the largest toller in Florida. They now have the capacity to process up to 250,000 pounds of food and beverage products per day.
HPP is a non-thermal food preservation method that uses water and high pressure to provide food safety, clean label and extended shelf life to foods and beverages. This pressure is transmitted uniformly and instantaneously throughout the product in its final packaging, therefore achieving an effect equivalent to pasteurization, except without the use of heat.
Applications include premium juices and other beverages, deli meat, guacamole, plant-based dips, salsas, seafood, ready-to-eat meals, baby food and pet food.
Green Plant expanded from a Hiperbaric 55-liter entry-level machine to a 300-liter machine, and recently added another 420-liter machine for expanded capacity to service food brands, retailers and food-service companies. In conjunction with HPP, Green Plant also has a beverage co-packing operation.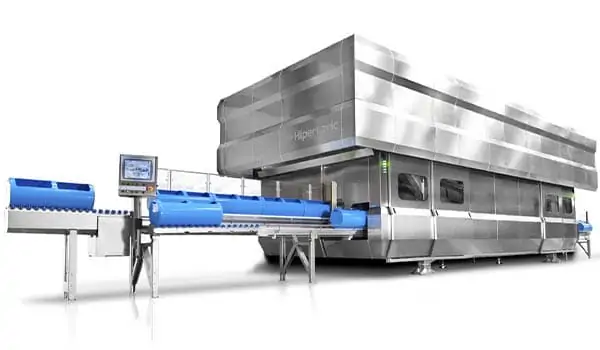 Hiperbaric 420i HPP Unit
Located in a citrus-rich state, the company specialized in fresh, Florida-grown fruits & vegetables to manufacture cold-pressed juices. Within hours, those juices are then processed using HPP, preserving the juice and its nutritional profile with an extended shelf-life.
"With this new acquisition, we continue to serve our Florida customers and hope to take on new customers and retail partners," said Federico Intriago, Green Plant owner. "As an HPP toller and co-packer, we serve a variety of businesses from cold-pressed juices, salsas and sauces to ready-to-eat meals, plant-based and seafood products, including fresh crab meat.
Roberto Peregrina, director, Hiperbaric USA, said, "We have built a long-standing partnership with Green Plant. It is exciting to see the company grow and position itself to serve grocery store chains and other customers."
Intriago said he chose Hiperbaric because of its high-quality, reliable equipment and 24/7 after-sales service team. "Hiperbaric's equipment is the best bar-none and their customer service team is always available. We look forward to our continued partnership."
About Green Plant
The Green Plant team has a combined experience in the food and beverage industry of 30+ years, specializing in craft food and beverages that use high pressure processing technology. The company has a FULL-certified facility, in addition to organic and kosher certifications. Its customers include cold-pressed juice companies, plant-based and salsa manufacturers, as well as seafood companies. For more information, visit http://www.greenplant.com.
About Hiperbaric
Hiperbaric is the world's leading company specialized in industrial equipment for High Pressure Technologies.
Formed in 1999, Hiperbaric designs, develops, produces and markets its high pressure processing equipment internationally. The company is recognized for its trust, customer support, teamwork and continuous R&D efforts.
Hiperbaric has installed more than 350 HPP machines in more than 40 countries across five continents, making the company the global leader in HPP technology with the most reliable and economic machines on the market. Hundreds of companies worldwide use Hiperbaric equipment to process juices and other beverages, meat, seafood, fruits and vegetables, dairy, dips and sauces, ready-to-eat meals and pet food.
With headquarters in Burgos, Spain, a U.S. office in Miami, and commercial and technical offices in Mexico, Asia and Oceania, Hiperbaric continues to explore HPP technology with new applications in different industrial sectors.
In our desire to conquer new markets, since 2018, Hiperbaric developed a new line of industrial machinery for Hot Isostatic Pressing (HIP) used for critical industrial components focused on the aerospace, energy, oil & gas, automotive or medical implant sectors. In 2021, Hiperbaric launched another innovative line of business: high pressure hydrogen compression, from renewable energies, to participate in the challenge of sustainable mobility.
For more information, visit http://www.hiperbaric.com.