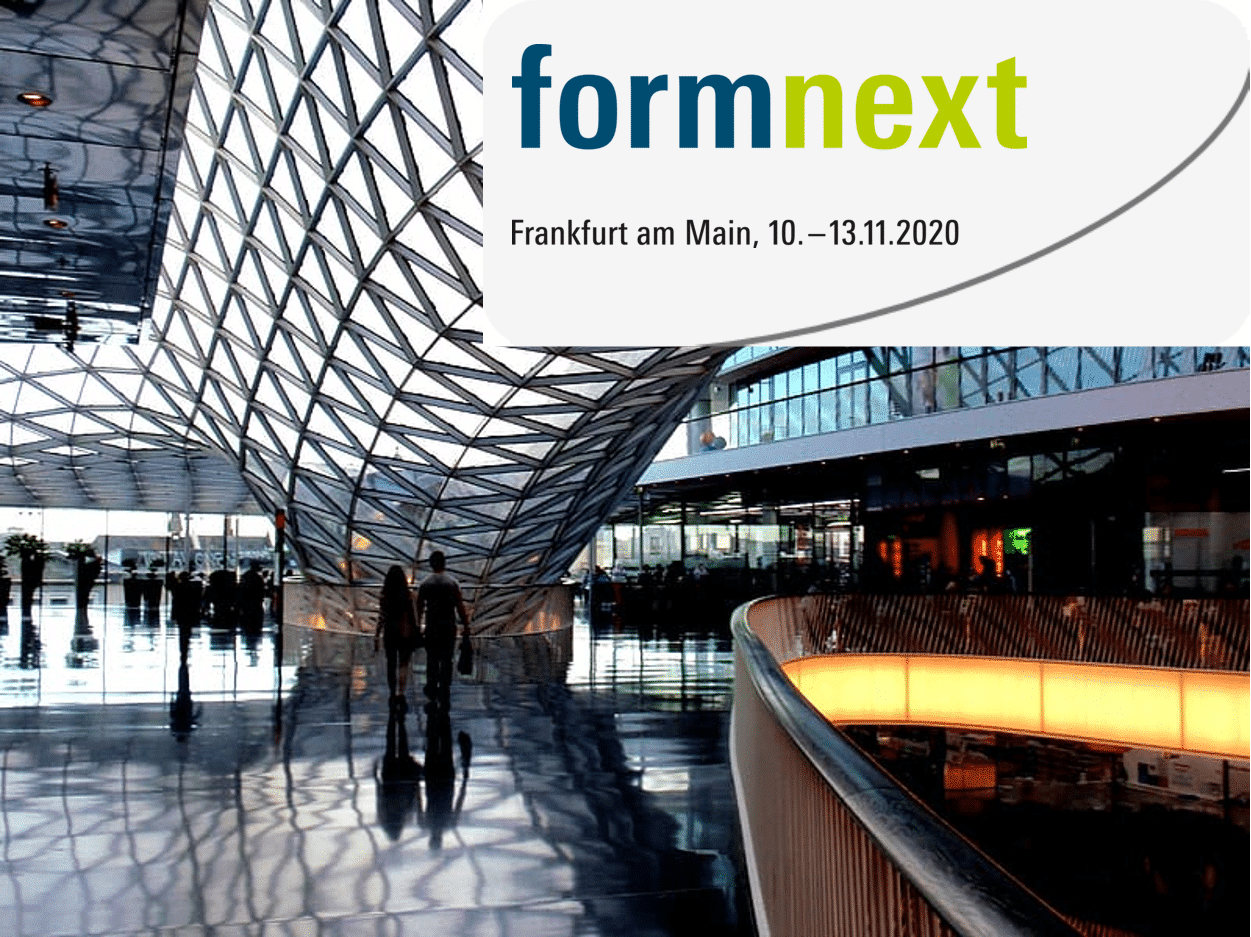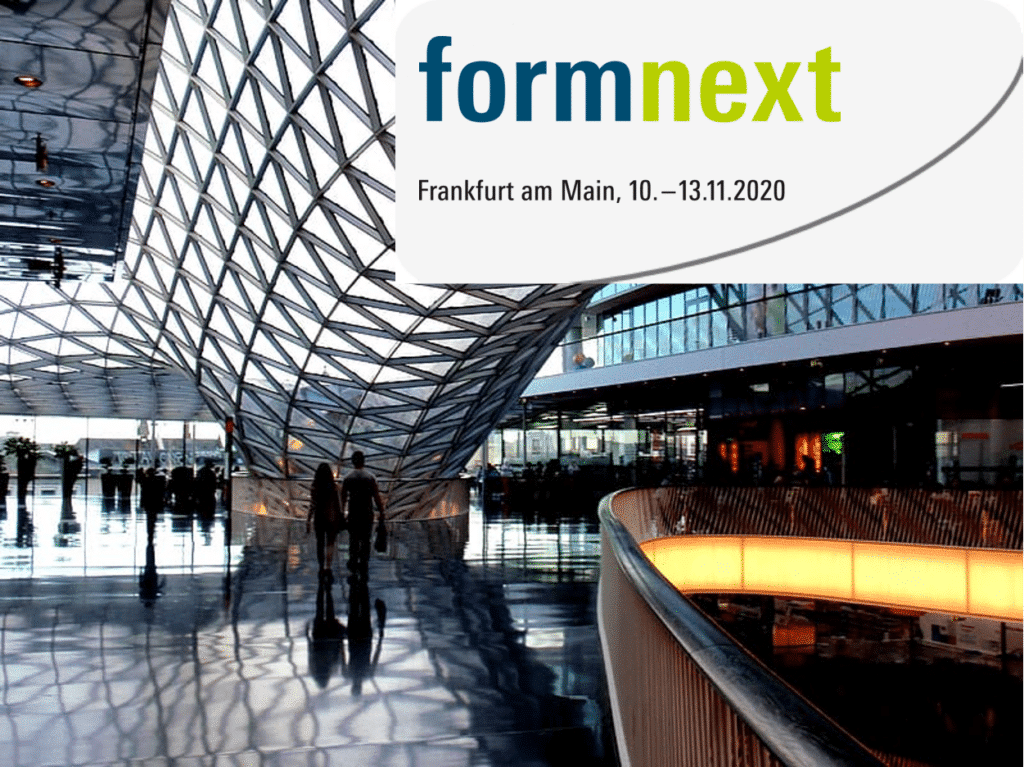 Additive manufacturing (AM) and 3D printing have been highlighted over the past 5 years, even becoming an important tool against COVID. Formnext is one of the main international sector trade fairs and at the height of the pandemic has reinvented itself. Its goal is to continue hosting leading technology companies like Hiperbaric. This well-known Enterprise will introduce in the show its new hot isostatic pressing (HIP) line.
---
COVID-19 is damaging international events around the world including Formnext, the international trade fair for suppliers and users of industrial 3D printing that will be held in Frankfurt (Germany) between 10 and 13 of November. Nevertheless, organisers and sponsors do not surrender hosting this relevant event so they have developed measures aiming to protect visitors and exhibitors.
Formnext expressed in figures
As Mesago Messe Frankfurt GmbH points out in its website, Formnext evolution since its establishment in 2015 is undeniable. The presence of visitors and exhibitors has increased four or five times. This evidences not only the proper organisation of this trade, but also the relevance that additive manufacturing and industrial 3D printing have achieved in this time.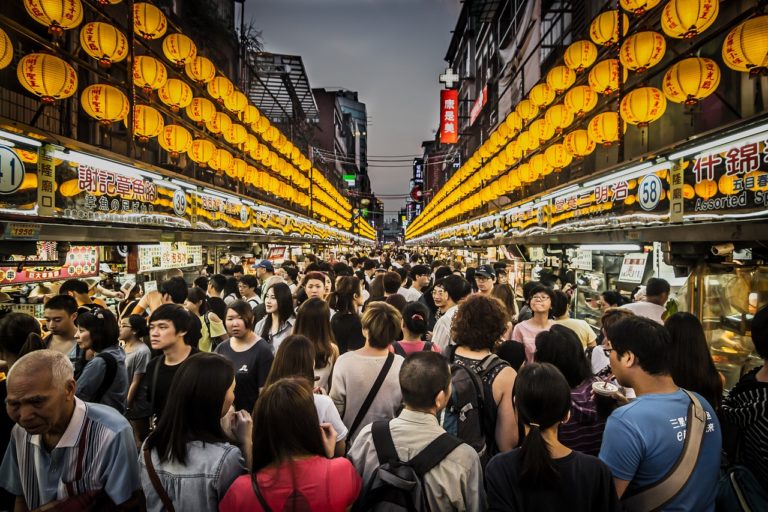 Formnext covers the whole range of used materials in industrial 3D printing (polymers, metals and other materials) and also, all the related processes including pre and after treatment stages. In the post-treatment Group, we find the hot isostatic pressing (HIP), the new business line of Hiperbaric.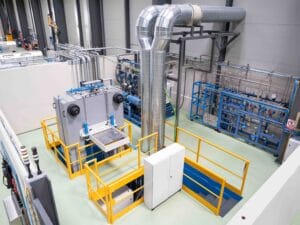 The presence of companies that offer additive manufacturing (AM), surface treatments, material developments or digitization solutions, among others, was the claim for the 35,000 visitors who attended Formnext 2019. It was an important meeting point to industries of automation and handling, aviation and aerospace, dental and medical technology, energy or electronic and mechanic engineering, which toured the 53,000 square metres of this trade fair. We hope this year they want to meet Hiperbaric and its HIP units.
2020, Formnext corona edition
Analysts worldwide claim the need for boosting economies to avoid harsh recessions that add new troubles to what already exist thanks to corona pandemic. Trade shows are a good way to achieve this. However the prevailing uncertainty at all levels round the end of COVID-19 is forcing to decide about the advisability of doing on-site, on-line or postponed them.
Messago – Formnext organiser – has become aware of people doubts about whether or not attending shows. Also, they keep in mind the relevance of doing an on-site event, which allows the physical interaction between visitors and exhibitors. For these reasons, Messago has developed a hybrid show called Formnext Corona-Edition that will assure the biggest potential for attendees.
According to the organisers, "additive manufacturing processes have showcased their capability and yield even in this critical period. This is exactly the reason why in times of Corona, we need a face-to-face meeting platform, where we can exchange information and move the AM industry forward."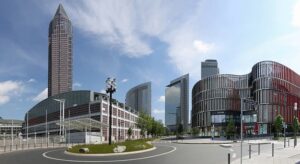 Messago has worked closely with Messe Frankfurt to ensure the welfare of attendees. Thanks to their wide facilities and previous experience in planning, they have implemented the next measures:
Protection through technology/infrastructure/hall planning.
Protection through sophisticated hygiene precautions.
Protection through professional crowd management on the exhibition grounds.
Digital edition.
The digital edition will provide the following possibilities:
Digital exhibitor presentations in showrooms (products, information, videos, live chat, lead generation/tracking).
Intelligent matchmaking with all participants (physical & digital) supported by AI.
Live streaming and on-demand transmissions of the supporting programme and webinars.
Scheduling/appointment allocation for on-site and also online.
Undoubtedly, it is a consciously planned event in which Hiperbaric will participate to present its new units, destined to post-processing and densification of metallic components manufactured by MIM, AM techniques or Castings amongst other methods: Hiperbaric 42 HIP e Hiperbaric 20 HIP.
If you need more information about what is the hot isostatic pressing and the many advantages it brings to parts subjected to high stress, do not hesitate to contact us.