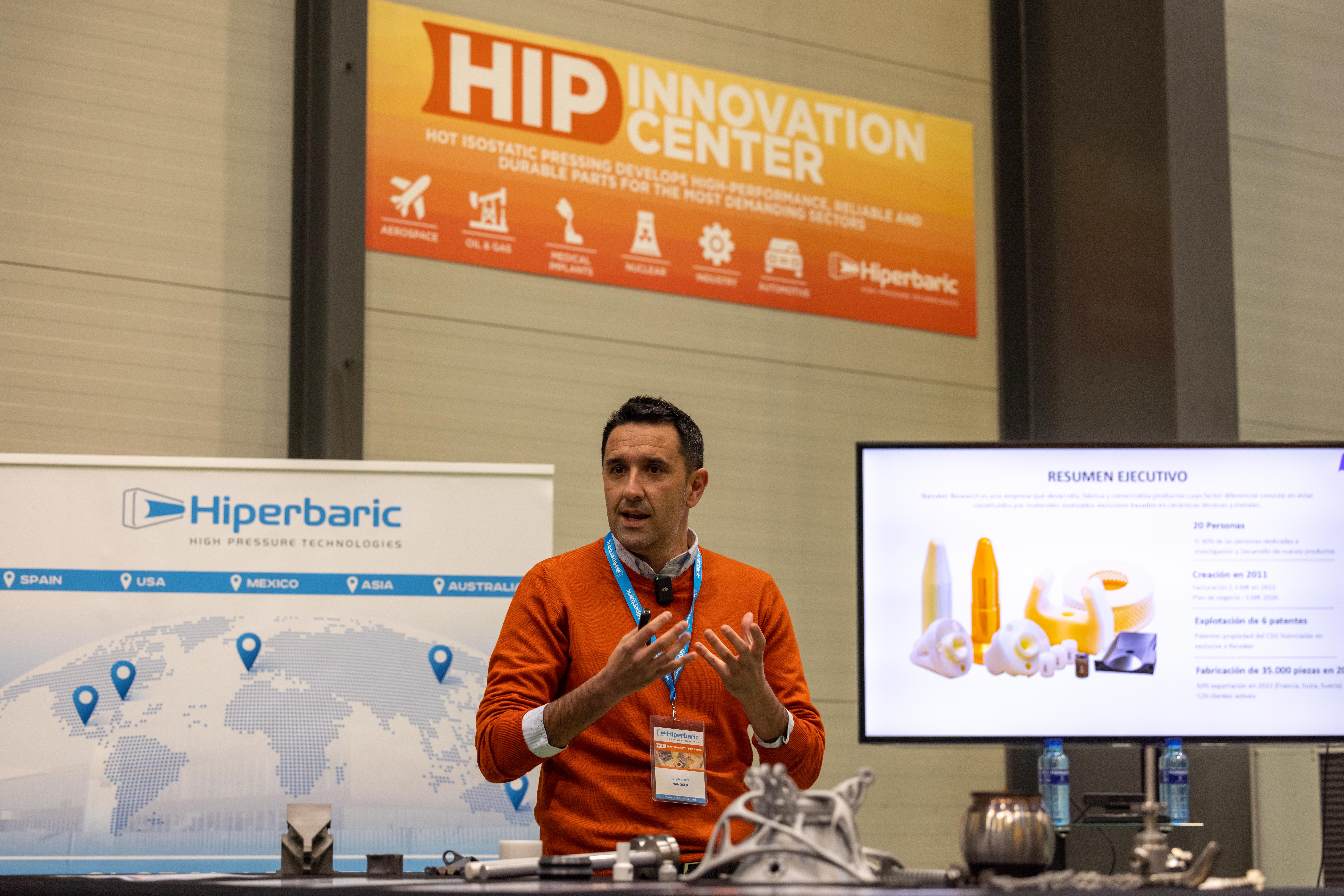 Nanoker has become a benchmark in the development of new ceramic materials and the manufacture of high value-added components for different industrial sectors. Thanks to Hiperbaric's Hot Isostatic Pressing (HIP) technology, this nanoceramics company is able to densify and impart excellent mechanical properties to its thermal ceramic products.
Nanoker is a Spanish manufacturer and supplier of advanced nanocomposite ceramic products for a variety of top-end applications. Its in-depth knowledge of materials science and industrial ceramic processes has enabled it to apply a relevant competitive advantage, "such as the precise definition of the design and machining of green bodies and prediction of the dimensional behavior of the sintering process, with the staggering of the material grain, even in complex shapes and geometries," according to Sergio Rivera, Business Development Director at Nanoker.
In its technical ceramics manufacturing processes, Hot Isostatic Pressing (HIP) technology is necessary for many of its processes. "These are structural ceramics that withstand high stresses, which are part of high value-added equipment technology, and that is why we need the HIP developed by Hiperbaric," says Rivera. HIP applies high levels of high pressure (up to 2,000 bar / 200Mpa) and temperature (up to 2,000 °C) to parts and components, in this case ceramics, in order to densify them and give them excellent mechanical properties.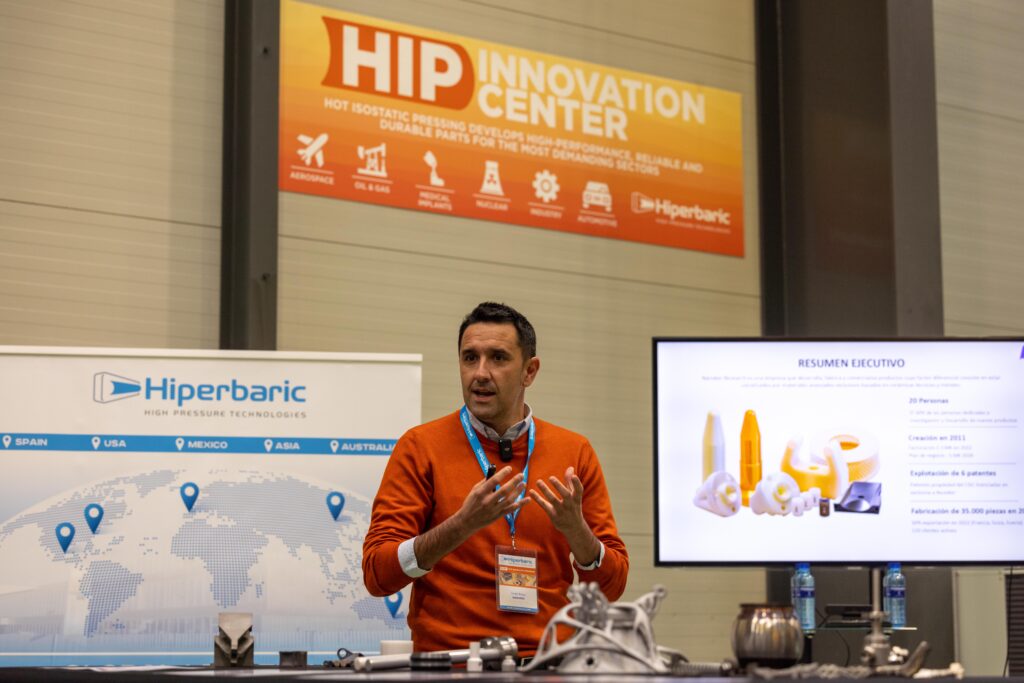 In thermal ceramics, the main applications of HIP focus on biomedical ceramics, such as in hip and knee prostheses; in dental implants, where a substantial increase in the time of functionality is achieved; in industrial ceramics in high-pressure processes; in the packaging industry; for cutting tools; in the manufacture of transparent ceramics and for diffusion bonding for ceramic-metal or ceramic-ceramic.
For their manufacturing processes, their base product is ceramic powder, which they work in isostatic press molds from which they obtain pressed powder with high porosity. The ceramic is manufactured in sintering furnaces to become a consolidated, dense material. "To remove all porosity and densify our ceramic material, we work with Hiperbaric's HIP technology."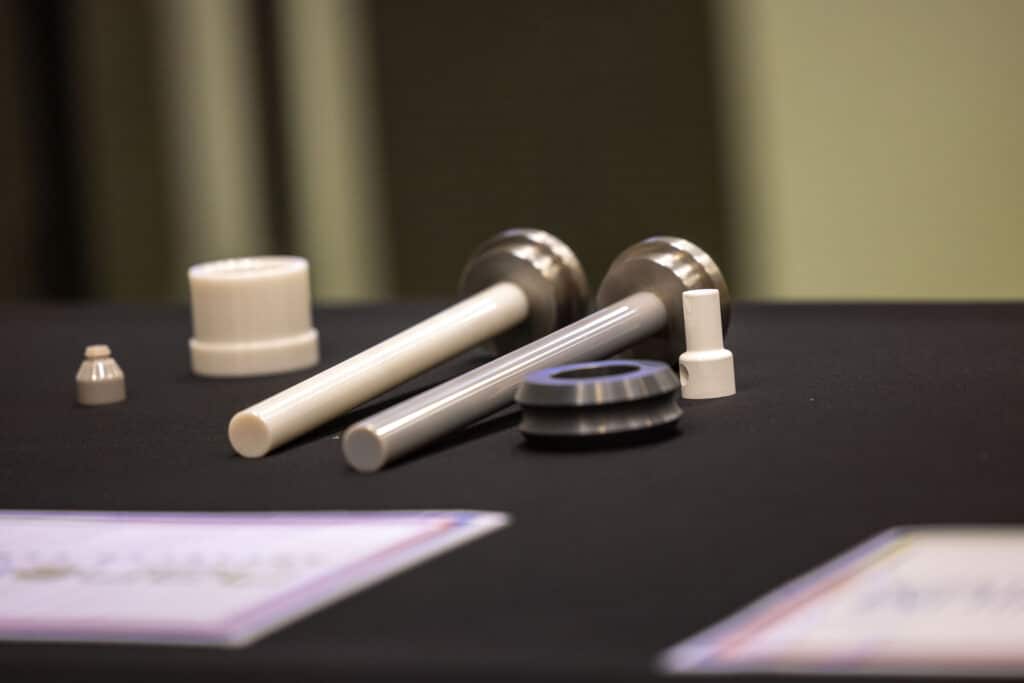 Ceramic parts with high added value.
Emerged in 2011, Nanoker focuses much of its efforts on R&D where it reinvests many of the profits generated to create new products. In 2022 they have created 38,000 pieces, with 50% destined for export, mainly in Europe, and the remaining 50% in Spain, where they have 120 customers.
Nanoker's ceramic products with high added value are focused on:
Industry that needs resistance to high temperature, corrosion, abrasion and wear for which they create tailor-made parts.
Biomedicine, where ceramics are used for biocompatibility and compatibility in tomography.
Science industry, with the creation of parts that have to withstand extreme conditions. As an example, Nanoker supplies an essential component to the collider of the European Organization for Nuclear Research (CERN) in Geneva.
You can watch the full talk by Sergio Rivera, Business Development Director at Nanoker, here.