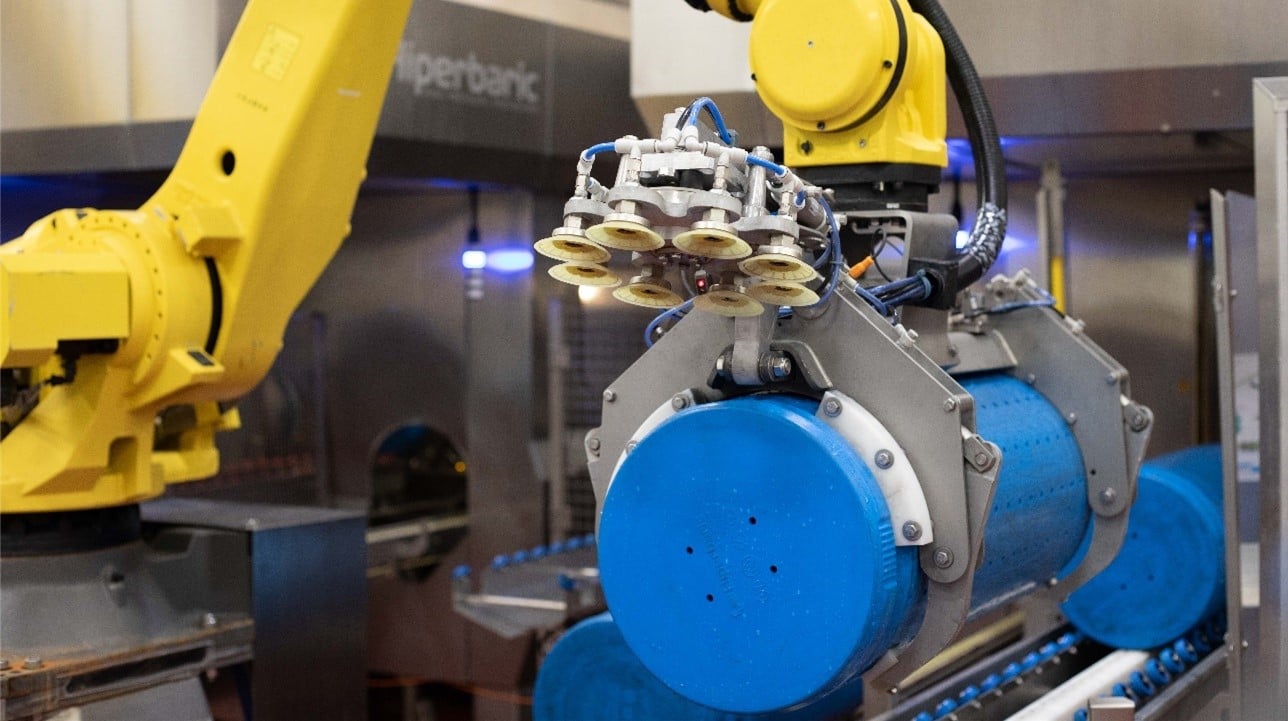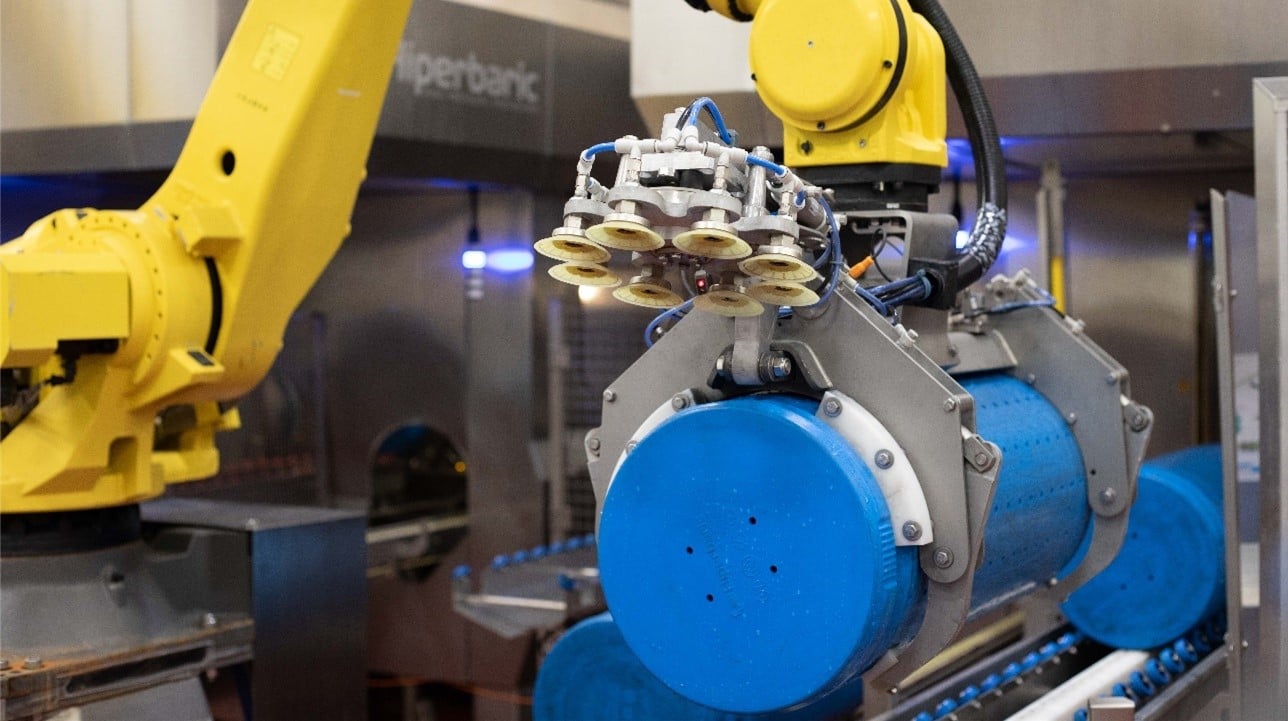 Evolution Fresh, a subsidiary of Bolthouse Farms, is a California-based beverage company that o­ffers cold-pressed juices made from high-quality sourced fruit & vegetables. Today, Evolution Fresh is the leading beverage company using HPP technology, which allows the company to safely deliver premium-quality juices with a 55+ day shelf life. The company owns five Hiperbaric 420 units, processing 1,000 gallons of juice per hour. Recognizing the need for efficiency, Evolution Fresh automated the HPP process, which helped increase OOE, reduce waste and costs and drive revenue.
About Evolution Fresh
Evolution Fresh, a Bolthouse Farms subsidiary, is a premier cold-pressed juice company off­ering fresh taste and quality that consumers demand. The company partnered with Hiperbaric, the world's leading HPP equipment manufacturer, to produce HPP fruit & vegetable juices with fresh quality, clean labels, and extended shelf life.
Evolution Fresh believes in a di­fferent approach to making juice. The cold-pressed way. It's their way of helping protect the flavor and nutrients of the raw fruits and vegetables they bring into their juicery. No added colors or flavors nature didn't put there. Just high-quality produce, tasting as close to freshly picked as possible with minimal processing. Evolution Fresh beverages can be categorized into three descriptions: Greens & Veggies, Fruits & Fruit-Blends, and Refreshments.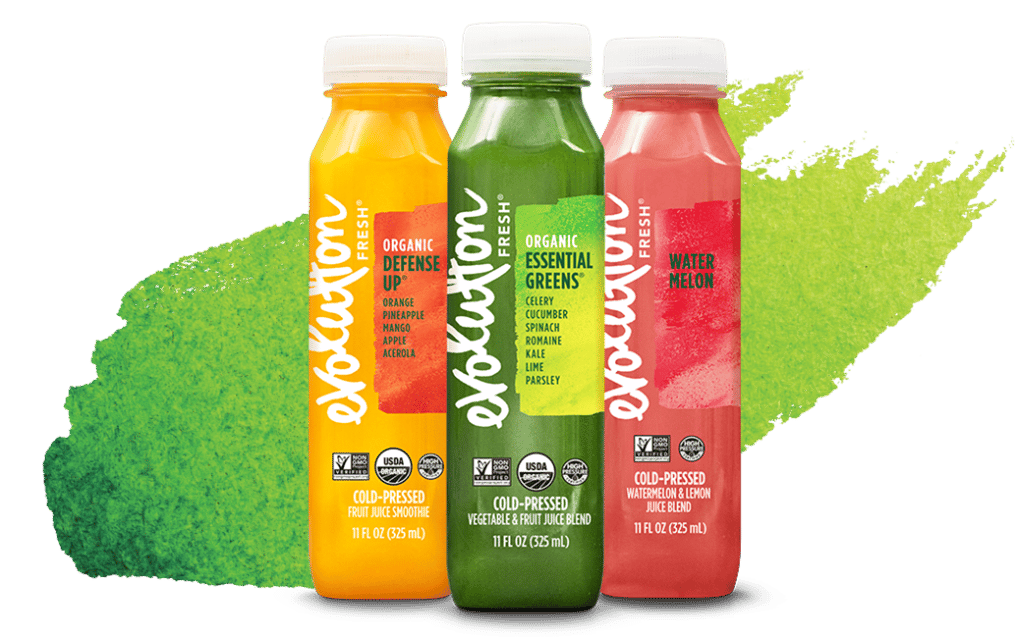 Evolution Fresh Cold-Pressed Juice
Preserving Freshness with HPP
Evolution Fresh is at the forefront of cold-pressed juice thanks to HPP technology. It helps the company keep juice safe by inactivating foodborne pathogens and helps protect the nutrients and vibrant taste of the premium quality, cold-pressed juices.
The HPP process enables shelf life expansion from 3-5 days to 55+ days, without preservatives, which helps with distribution.
A Long-Term Partnership
Evolution Fresh has been using the HPP process for 12 years. The company owns five Hiperbaric 420 units, processing 1,000 gallons (3,800L) of juice per hour.
Recognizing the need for efficiency, improved ergonomics and social distancing requirements, the company partnered with Hiperbaric to install automation devices for automatic loading and unloading bottles in HPP baskets.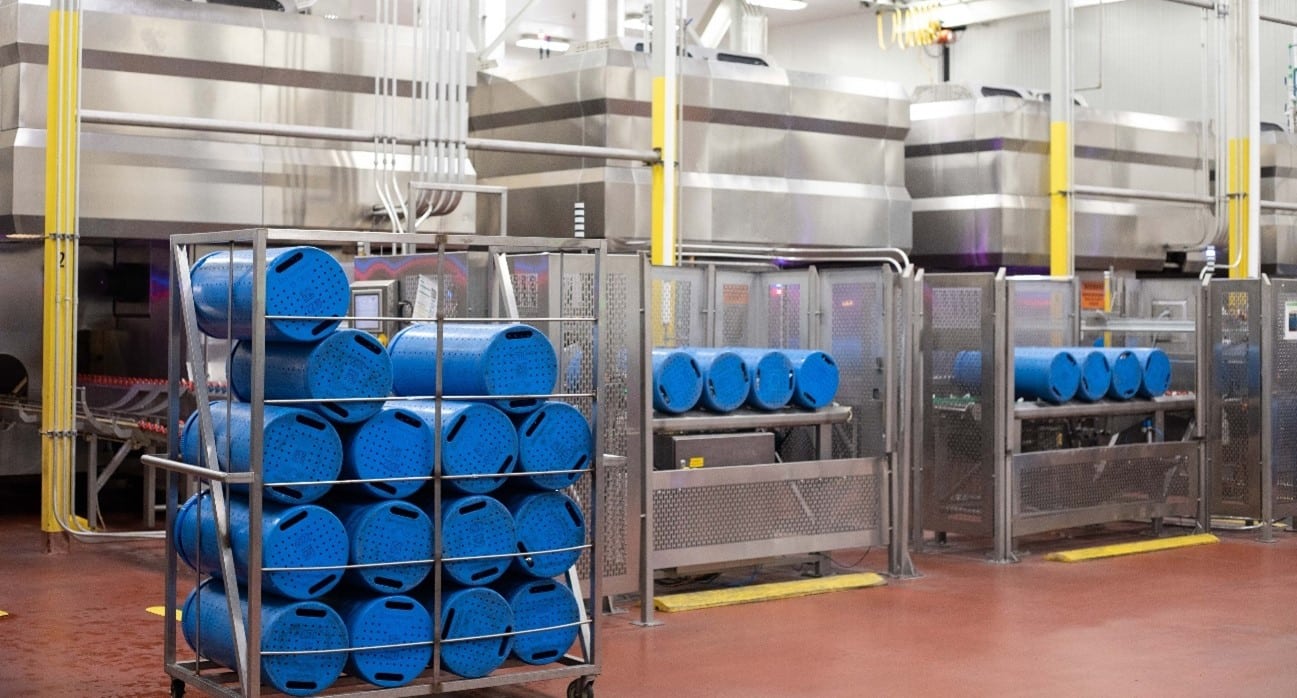 Evoloution Fresh Processing Facility with (5) Hiperbaric 420 units
As a post-packaging process, high pressure processing (HPP) requires the loading of packaged products into baskets, which is often a manual process. Pre-feeder stations and robotic unload solutions allow manufacturers to improve processing efficiencies, while also reducing heavy loading, which can result in injuries, and labor costs.
The HPP automation project dates from 2015 when pre-HPP material handling equipment was installed with automated filling stations and pre-feeders to 2022 with automated dumping carriers and robotic stand-up bottles.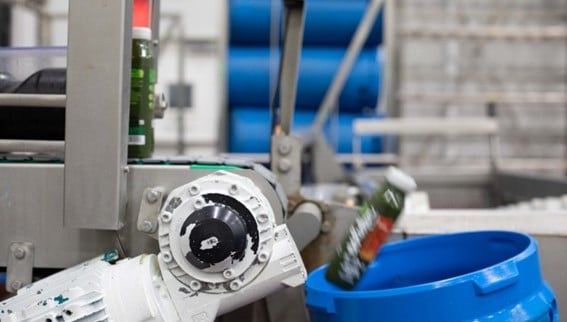 Evolution Fresh Automatic Loading & Tilting Station
2015-16: Phase 1 & 2 Pre-HPP Automation
Phase 1 and 2 of the project allowed Evolution Fresh to eliminate 16,000 lbs. (7.25 metric tons) of lifting per day per person and reduce the number of operators on the pre-HPP portion of the line.
2021-22: Phase 3 & 4 Post-HPP Automation
During the latest phase, the big wins were unlocking capacity without the reliance on labor so they could run more consistently every day and shift. They were able to eliminate working in close proximity, repetitive motion, and the struggle to open carrier lids that can happen when running a manual operation.

Mike Durbin, Plant Director, Evolution Fresh, states, "We value our partnership with Hiperbaric that has been built over the past 12 years when we purchased our first Hiperbaric. Hiperbaric helped us automate the manual HPP processes to increase production and efficiencies, reduce injuries, and overall produce premium, high-quality, cold-pressed juices that consumers demand.
Benefits of an HPP Automation Line
Automating the HPP process through Hiperbaric's Automation Solutions has enabled Evolution Fresh to increase efficiencies, reduce costs and drive revenue:
OOE increased by 15%
The Overall Equipment E­ectiveness (OEE) improved by 20 points (15% increase) with HPP automation.
Injuries reduced by more than 90%
16,000 lbs. of lifting per day per person was eliminated by reducing the reliance on manual labor.
Transport waste reduced by more than 50%
Automation helped eliminate much of the waste from triple handling and staging products.
Line labor reduced by more than 50%
Prior to automation, the processing line required no less than 19 partners per shift. With automation, a shift needs no more than 9 partners, a 52% decrease.
Hiperbaric HPP Automation Systems
With more than 20 years of experience in the design and manufacturing of industrial equipment for High Pressure Processing (HPP), Hiperbaric also designs, manufactures, and supplies tailor-made, flexible and personalized solutions for the automation of HPP equipment for food & beverage products. These services cover automation, material handling, and industry 4.0.
Hiperbaric Automation Systems provides operational efficiencies, substantial labor reduction, increased productivity, and strict traceability. Our extensive experience allows us to solve any industrial challenge to improve HPP operations at any stage by offering a wide variety of fully customized comprehensive solutions tailored to the production needs of our customers.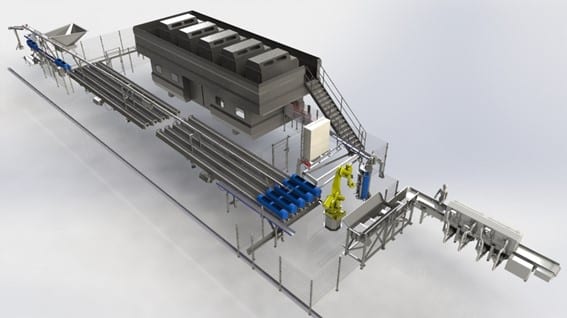 Our engineering team proudly partners with leading-edge technology companies in the automation space to develop personalized turn-key solutions. Our complete system capabilities allow us to design a seamless, tailor-made production line that is efficient and reliable. From processing to palletizing, we can automate it all.
Contact us to speak with our engineering team and discover our HPP automation solutions.