HPP is helping to reduce the risks associated to Listeria monocytogenes in food industry
The South African listeriosis outbreak is still ongoing but hopefully soon resolved. Local officials working alongside Listeria monocytogenes experts have traced the pathogen to its source, a meat processing facility. So far, this has been the biggest reported listeriosis outbreaks in the world (around 1,000 infected people and 180 deaths), and it could be a reminder that no food processing facilities are exempt of involuntarily hosting Listeria monocytogenes. Therefore, controlling this pathogen is a priority, and HPP technology can be part of the solution.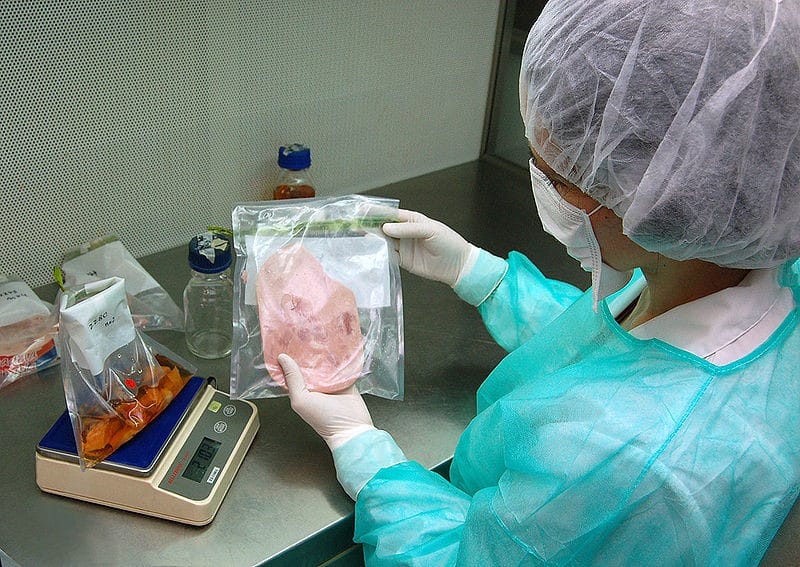 Since the 80's, Listeria monocytogenes is considered to be a major foodborne pathogen after the coleslaw outbreak in 1981. Despite the knowledge in controlling this pathogen's growth, the number of case reports of listeriosis has increased year by year around the globe. Most cases are reported in countries with high gross national income, but it is not clear whether the differences reflect true geographical differences, food habits and handling, or differences in diagnosis and reporting practices, according to FAO. For instance, around 2,500 human cases confirmed (0.47 cases per 100,000 population) were reported in Europe during 2016, which represented a 9.3 % increase compared with 2015. The EU hospitalization rate (97 %) and the case‐fatality rate (16 %) was the highest among all zoonosis reported in 2016. In United States, the epidemiological data reported similar values to European for the same period. The pathogen causes serious localized and generalized infections depending on the affected patient. In healthy adults, listeriosis is mainly manifested as diarrhea and fever, whereas the disease is severe for the most susceptible groups: pregnant women, newborns and immunocompromised people (people with transplant, cancer or AIDS, diabetes, alcoholism and over 65 years old).
The recent outbreaks and increasing number of product recalls have made the control of this pathogen a worldwide concern in fruit and vegetables, dairy, meat products (even cured meats) and other foods. L. monocytogenes can be found in most of raw materials, processing lines and final products. Therefore, every food establishment is vulnerable to hold Listeria in their processing machines right through the premises. As food is the primary source of Listeria monocytogenes, its control along food chain is absolutely necessary. According to ILSI, foods for causing listeriosis are characterized by:
being ready‐to‐eat (RTE) food
requiring refrigeration, and
being stored for an extended period of time
The most effective strategies to control L. monocytogenes in those high‐risk foods, include:
good manufacturing practices (GMPs)
sanitation procedures (SSOP)
hazard analysis critical control point programs (HACCP)
intensive environmental sampling program
In addition, the ILSI Expert Panel proposed time and temperature controls throughout the entire distribution and storage period, the reformulation to prevent or delay the growth of the microorganism and using post-packaging treatments to destroy the pathogen on products.
Although L. monocytogenes is more thermo‐tolerant than other pathogens, it is inactivated when heated above 70 °C, making to thermal treatment the most common intervention strategy against the pathogen. Alternatively, high pressure processing technology is demonstrating to be an effective control of this pathogen.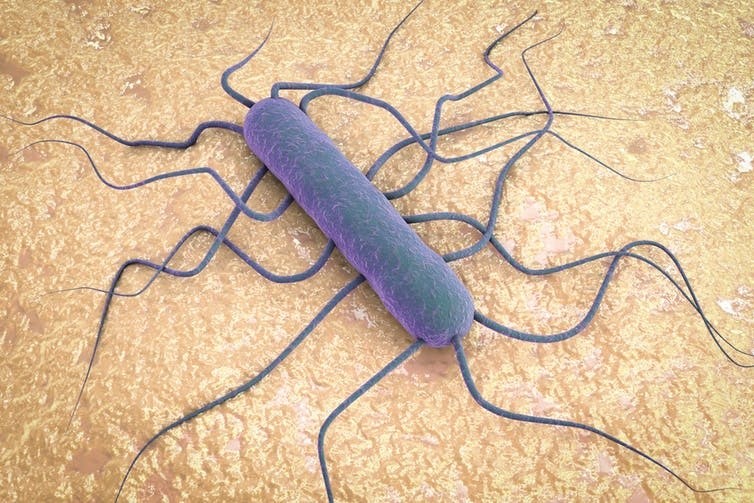 The significant listericidal effect achieves by HPP technology led to food safety authorities to approve its use for controlling the pathogen in different kind of foods, for instance:
At least 5.0 log reduction (99.999% of inactivation) in fruit and vegetable juices, according to FDA Juice HACCP regulation. Due to its ubiquitous nature, fruit, vegetables and soil are potential source of the pathogen, able to be transfer into the beverage during juicing.
The excellent lethal efficacy of the technology in juices has been replicated, achieving more than 5.0 log reduction in other ready-to-eat refrigerated foods such as guacamole, hummus, dips and salsas.
Despite thermal treatments used for manufacturing cooked meat products are able to kill the pathogen, slicing has been detected as a critical operation to transfer Listeria from the slicer machine to the product. Therefore, FSIS recommends to use the HPP technology to address post–lethality recontamination of this pathogen in combination with antimicrobial agents (FSIS' Alternative 1), or by using HPP alone (US-FSIS' Alternative 2).  Both of these Listeria control alternatives focus on reducing or eliminating more than 2.0 log reduction (99% of elimination) of the pathogen. A similar approach is accepted in Canada, where authorities request at least 3.0 log reduction (99.9 % of elimination).
Raw meat-based pet foods are also vulnerable to Listeria monocytogenes as the recent product recalls have shown, jeopardizing the pets' health, and their owners since an infected pet may transfer the pathogen to humans.  HPP minimizes the risks of listeriosis in cat and dogs, achieving more than 5.0 log reduction (99.999% of inactivation) pet food-borne pathogens, including Listeria.
Due to High Pressure's non-thermal listericidal effect, it is possible to reduce significantly most detrimental changes caused by thermal treatments, achieving a high sensory and nutritional quality of processed food products without using preservatives. Since HPP is applied once the product is contained in its final packaging (also known as post-packaging technology), the risks of cross-contamination are significantly minimized.
Hiperbaric has been at the forefront of the HPP technology for more than a decade and ready to offer assistance. Should you want to understand more about how this technology can be applied to help minimizing the risks associated to Listeria monocytogenes in your product to protect your brand, please visit our website www.hiperbaric.com.