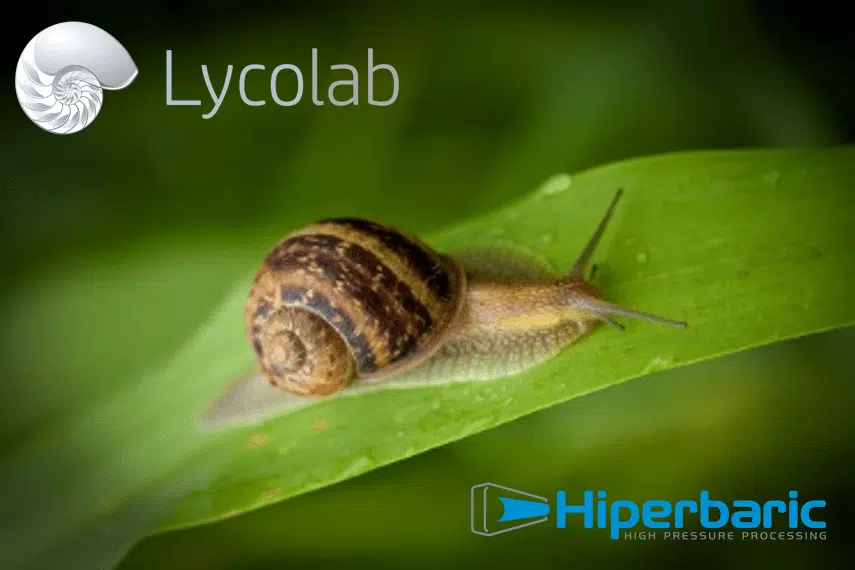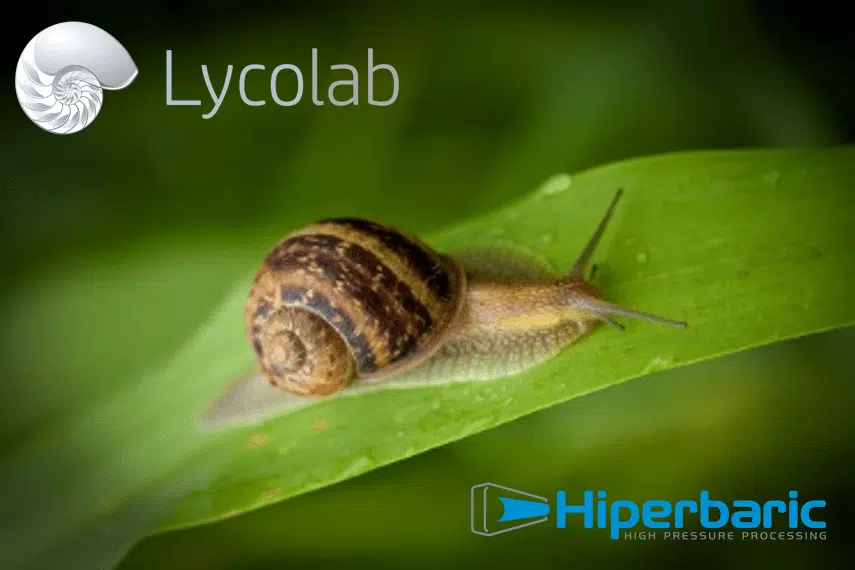 Bio-collagen is a substance of great interest in the cosmetic and medical industries for its regenerative properties on the human skin. Current stabilization systems require the product to be stored in refrigerated conditions and the absence of light. Furthermore, these products have a shelf-life of about 3 months and are easily re-contaminated. The Spanish company Lycolab has developed a combined process of lyophilization and high pressure processing (HPP), which allows obtaining an organic, hypoallergenic, clean, and durable product.

---
Bio-collagen, benefits, and problems
What is it?
Bio-collagen is a glycoprotein that is secreted by the common garden snail (Helix aspersa) when subjected to controlled stress conditions. It is a secretion of great interest in cosmetics and medicine for its regenerative properties on human skin.
As explained in this extensive article, bio-collagen contains regenerative factors, which are deficient on the skin, and that activate cellular metabolism, among which are:
Hemocyanins such as allantoin.
All essential amino acids, except methionine and tryptophan.
Proteoglycans such as collagen.
Glycolic acids such as hyaluronic acid.
Very powerful antioxidant and anti-radical substances, such as Superoxide Dismutase and Glutathione-S-transferase.
What are the benefits?
According to studies, such as the one carried out by the Universidad Autónoma de Madrid and the company Industrial Farmacéutica Cantabria, this substance, which has nothing to do with the snail slime that we observe in the movement of the animal, induces the proliferation, migration, and survival of keratinocytes (skin cells) and fibroblasts, making it an ideal active ingredient for cosmetics and medicine due to its regenerative and antioxidant effects.
Besides, it contains natural antibiotics capable of acting against the most common bacteria on the skin, such as E. coli or Staphylococcus spp.
What are the problems?
This is a very interesting secretion, however, has considerable industrial drawbacks in terms of protein stabilization and degradation by exposure to light, as well as bacterial contamination and loss of properties over time.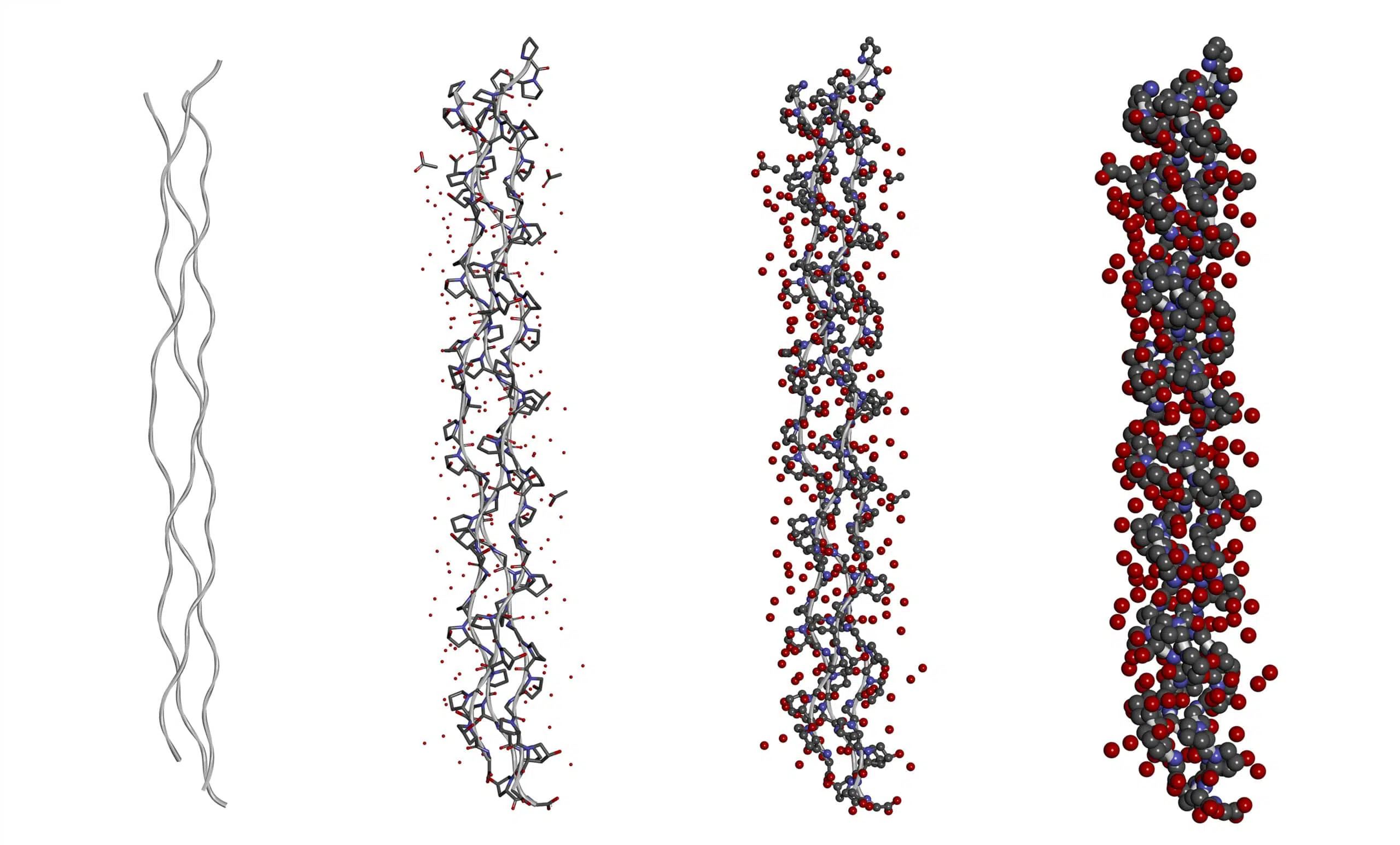 The challenge is to find an industrial process that allows, not only to obtain the bio-collagen in a way that is respectful to the animal and environmentally sustainable, but also its prolonged conservation in optimal and natural conditions.
The answer to this dilemma was found by the company Lycolab and its process that combines lyophilization and high pressure processing (HPP), which allows obtaining an organic, hypoallergenic, clean, and durable product.
Lycolab, a company that commercializes lyophilized bio-collagen
Lycolab is a biotechnology company based in the Parque Tecnológico de Álava that produces lyophilized and 100% natural type I collagen for use in cosmetics. Its brand has been registered as SHA®lyophilized and it is the only collagen that is worldwide guaranteed as natural and with an intact quaternary structure.
This company, led by its CEO and founder Beatriz Uralde, has developed, in collaboration with prestigious public and private institutions in the Basque Country, an innovative and unique methodology based on freeze-drying and HPP.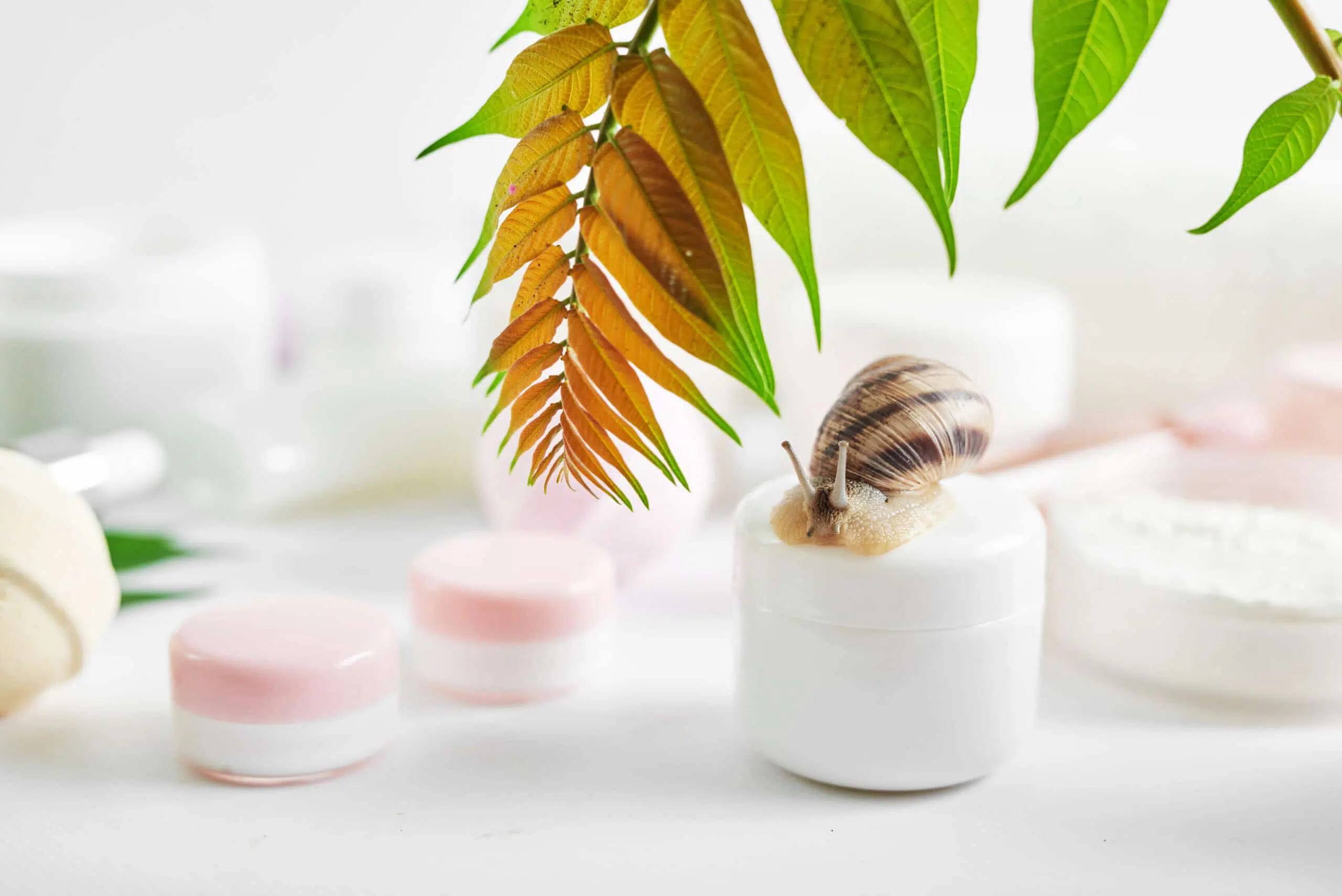 Protected under industrial secrecy, this process maintains the quaternary structures and the bio-functionality of bio-collagen, allowing the company to market a product without preservatives and stabilizers, that is not biologically contaminated and with a half-life of 5 years (without the need for cold or packaging opaque to light).
Also, this product is certified and endorsed as a natural raw material by the prestigious ECOCERT, which guarantees a 'certified natural' product, that is, produced without animal abuse and in a way that is respectful of the environment.
The commercial products that currently exist on the market cannot be considered a competitive alternative since:
use a stabilization system that forces the product to be packaged in refrigerated conditions and in the absence of light, which have a half-life of 3 months and are easily re-contaminated;
or have been obtained with unfriendly processes towards the animals.
Unlike them, Lycolab's bio-collagen, obtained through an innovative technological process, is characterized by: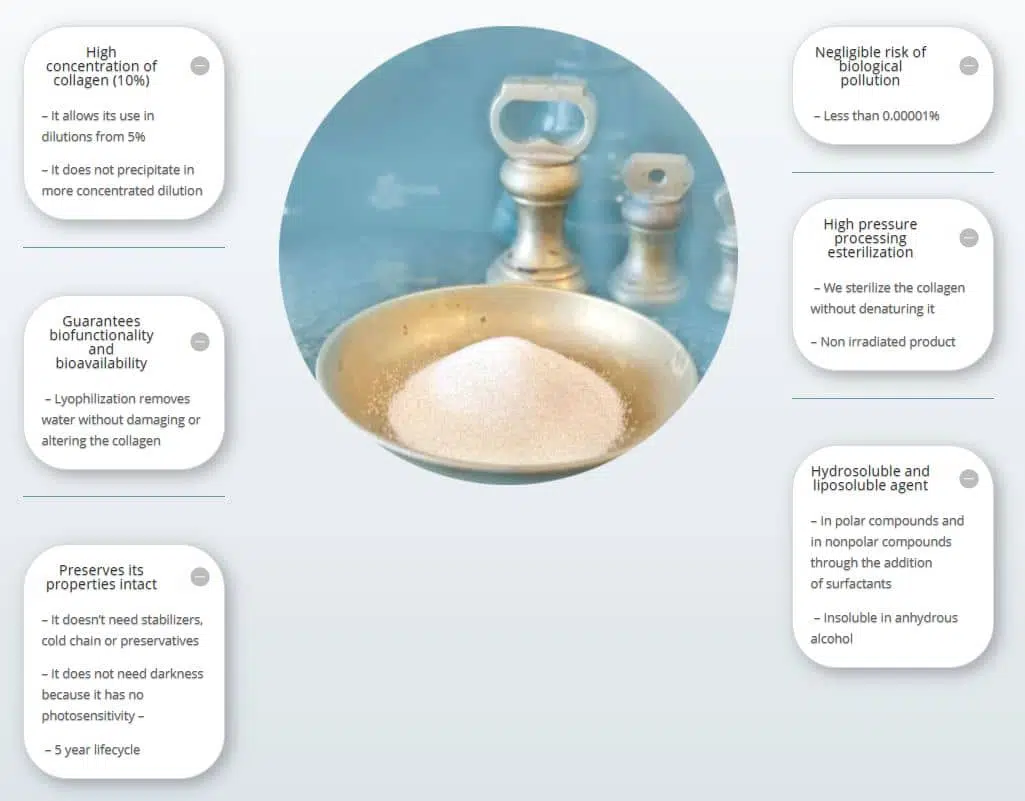 How does HPP contribute to Lycolab's collagen?
Thanks to HPP, Lycolab manages to comply with the microbiological standards required by health departments, in an effective, ecological and natural way. Besides, HPP is a treatment allowed by the COSMOS-standard that follows the ECOCERT certification for the production of natural raw materials in cosmetics.
Not surprisingly, processing by high pressure or HPP is an environmentally friendly process that, as we indicated in our entry "Sustainability and impact of HPP technology on the environment", can generate significant savings in water and energy, in addition to contribute to significantly reduce food waste.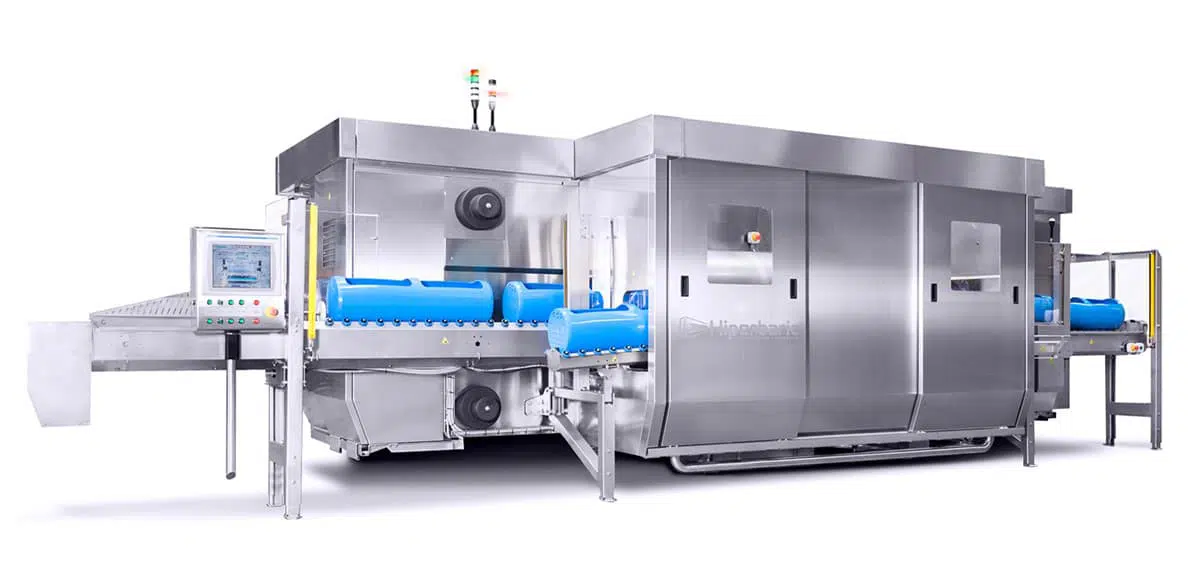 On the other hand, the fact that HPP is a cold preservation technique that is applied to already packaged products, it not only inactivates pathogenic microorganisms, guaranteeing the safety of the product and multiplying its useful life significantly, but also provides other equally interesting benefits:
Maintains the functional properties and the activity of thermolabile molecules (vitamins, proteins, etc.).
Contributes to the formulation of hypoallergenic products.
Intervenes in the disaggregation and controlled refolding of proteins of therapeutic interest.
Part of the exceptional properties of the lyophilized bio-collagen produced and marketed by Lycolab are maintained thanks to the use of high hydrostatic pressure. This process maintains the molecular structure of collagen intact and maintains its bio-functionality, something that is not achieved with other sterilization treatments that lead to the loss of the effectiveness of the product.
Contact us if you want to know more about this environmentally friendly technology and the benefits it can bring to your cosmetic and pharmaceutical products.