True fresh HPP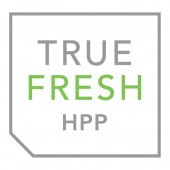 True Fresh HPP is an innovation based HPP Tolling platform with our initial facility located near our corporate office in Southern California. This year we will be entering additional markets with the intention of providing HPP Tolling services differentiated by an innovative view on value added services and expansion into new product categories.
The innovation of True Fresh HPP is focused on three distinct segments:
1) Expanding the peripheral service base coupled with traditional HPP Tolling.
2) Supporting adoption of HPP technology to products beyond the juice category.
3) Exploring non-traditional product category expansion.
Contact info:
Alan True
T: (714) 264-3050
Visit the website