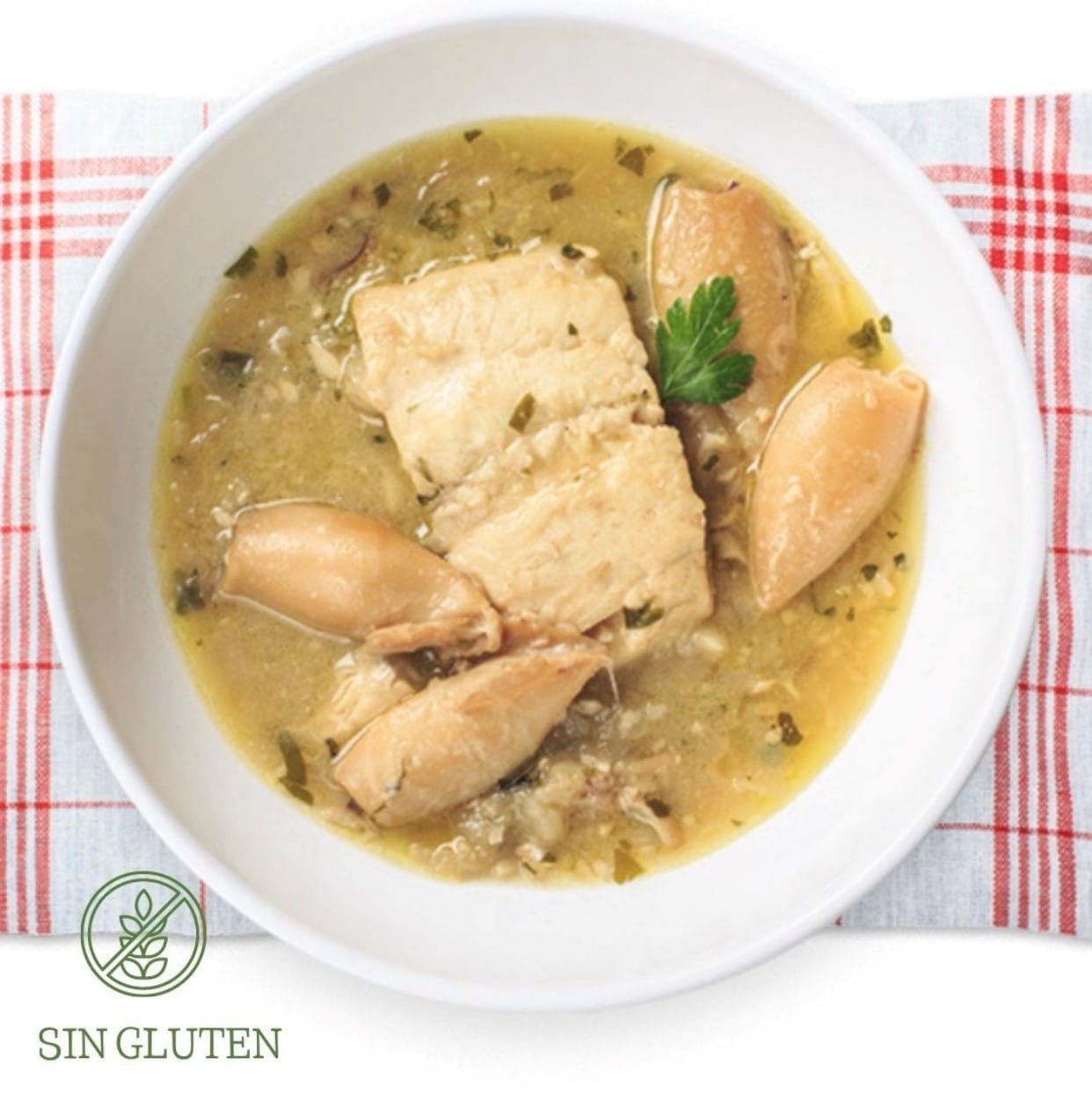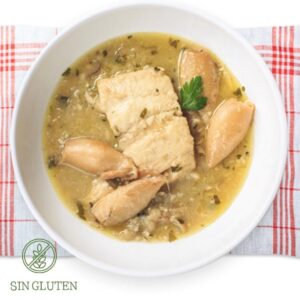 An appeal for help from the Coeliac Association of Santa Cruz de Tenerife was the trigger for the Tappers brand to send more than a hundred kilos of its gluten-free HPP ready meals to the coeliacs affected by the volcano eruption on La Palma. Natural food, free of preservatives and with a shelf life of several weeks. Never having sent its products to the Canary Islands before, the brand mobilized all its resources to help more than 400 people with gluten-free meals. Undoubtedly, this gesture is part of Tappers' DNA, reflecting how spontaneously and naturally it has achieved a milestone with a double meaning. On one hand, it extols the commendable values of the brand's human team. On the other, it reinforces its positioning as an innovative company, by treating its products with HPP technology to extend the useful life of its products. "The fact that we have been able to send these natural, additive-free cooked dishes to those affected by the volcano, and especially in this case, with a shelf life of several weeks, has been possible thanks to high-pressure processing," according to Alfonso Hermoso, Tappers' partner.
Life came to a standstill on September 19 for the thousands of people affected by the eruption of the Cumbre Vieja volcano on La Palma. For people with celiac disease in this "disaster area", there was also the added necessity of maintaining their strict gluten-free diet to ensure their quality of life. A diet that is sometimes expensive and whose products are not readily available. As can be expected, acquiring this type of food in an emergency situation like the one La Palma has been experiencing in recent weeks is a major challenge. "In the face of a natural disaster, there are many shipments of food that are made, the solidarity of the people is brutal. However, specific diets, as in this case gluten-free, are much more difficult to obtain," explains Alfonso Hermoso, partner of Tappers Lifestyle, a Spanish brand subsidiary of the company MRM, which offers high-pressure treated food (HPP) for home delivery.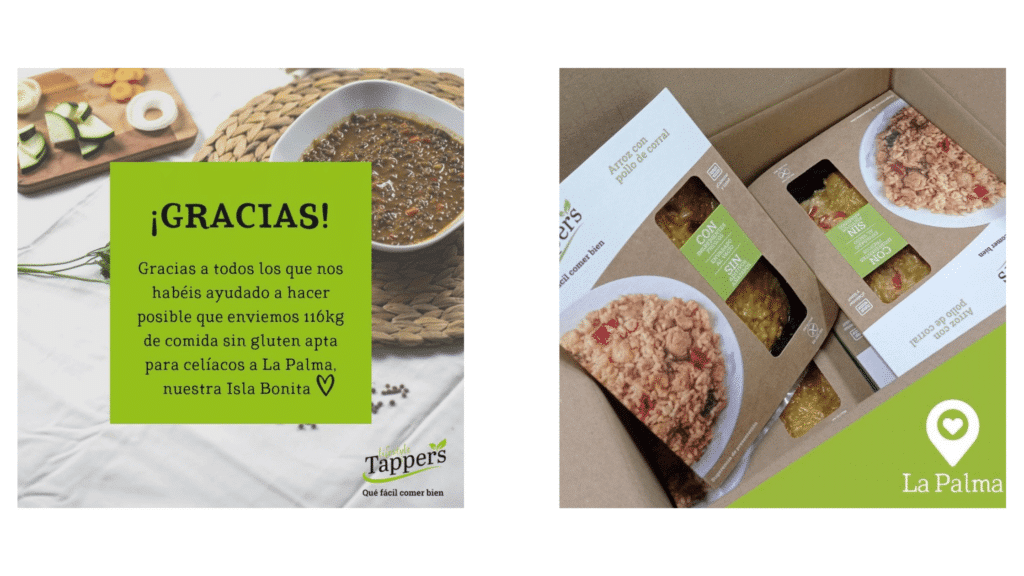 A Gesture of Empathy
"Gluten-free food is needed for celiacs affected by the volcano eruption." The Celiac Association of Santa Cruz de Tenerife sent this call for help across its social networks, which alerted and inspired the entire Tappers team. Almost immediately, in the town of Móstoles, in Madrid, and more than 2,000 kilometers away from the roar of the volcano, Tappers' stoves were set in motion. Their mission: to produce as much of their natural, celiac-friendly ready meals and send them in perfect condition to a destination they had never reached before. Their aim was to help more than 400 people with celiac disease on La Palma. In fact, this island of the Canary archipelago has the highest number of people with celiac disease in Spain.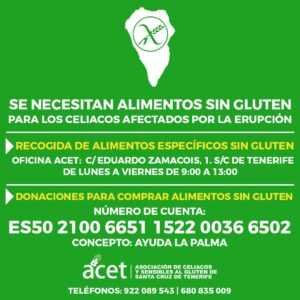 Celiac disease is an autoimmune disease that prevents the ingestion of gluten. When the affected person ingests this substance, an inflammatory response is generated in the small intestine and consequently a reduction in the absorption of nutrients from food and the appearance of associated diseases. It is a condition for which there is no cure or medication that can stop it. The only treatment for celiac disease is to switch to a strict gluten-free diet, but eating without gluten is often exceedingly difficult.
The Tappers partners understood that for affected Palm Islanders getting this type of food was a problem. "For us, cooking gluten-free food is our day-to-day. We have a line of food suitable for coeliacs and we are delighted to be able to help." In a matter of three days, nearly 120 kilos of rice with free-range chicken and lentils with vegetables were cooked and high-pressure treated by MRM's proprietary Hiperbaric 55 industrial high-pressure processing equipment. By using HPP, the nutritional and sensory quality of these dishes was guaranteed, without any additives or preservatives.
Extended Shelf-life Thanks to HPP
"Our processed products have a shelf life of 15 days, therefore our meals arrive at their destination in perfect condition. Other brands cannot do this, because without applying HPP they have a maximum shelf life of seven days for the product. Thanks to HPP and our resources we have been able to help these people."
High Pressure Processing (HPP) is a non-thermal technology for food preservation that maintains fresh product characteristics (color, odor and flavor) and significantly extends the shelf life of food for several weeks. Subjecting food to high hydrostatic pressures (6,000 bar/600 MPa) at low temperatures makes it possible to achieve convenient, ready-to-eat, freshly homemade dishes. One of the major advantages is the extension of shelf life, which in certain ready meals can last up to 90 days.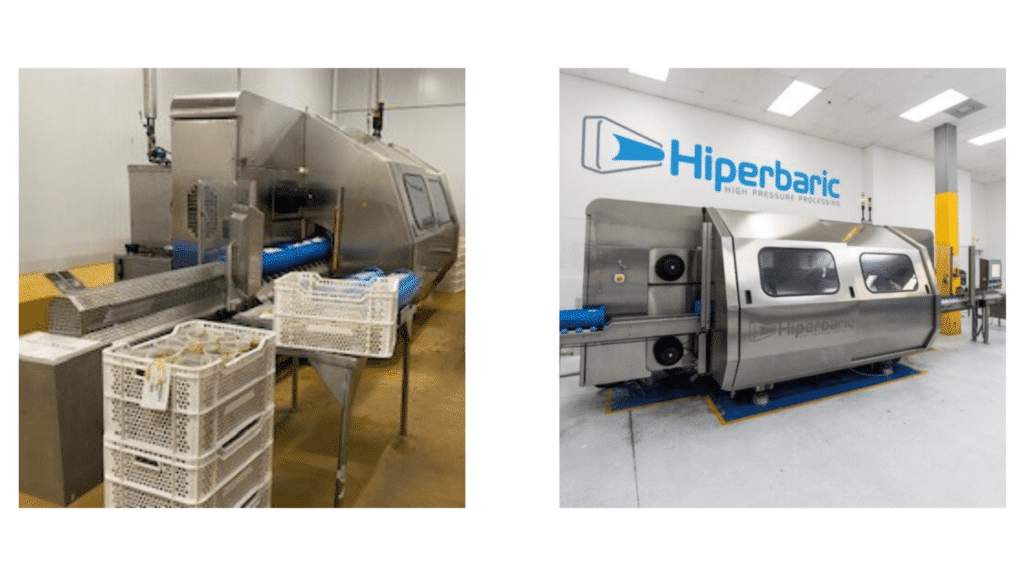 Tappers processes its products in a Hiperbaric 55-liter unit (left), similar to the one Hiperbaric has at its Miami facility (right).
Despite the fact that the shelf life of its ready-to-eat meals is extended, Tappers only delivers its food on the peninsula. Therefore, the challenge was to find a logistics company that would take care of the refrigerated transport of the products. After some intense procedures, the collaboration of different solidarity accounts in social networks and the management of FACE (Federation of Associations of Celiacs of Spain), which in a matter of hours provided them with the gluten-free food certificate to pass the customs procedure, the 116 kilos of Tappers products traveled by boat for 7 days to La Palma. The products are scheduled to arrive at their destination on October 5th or 6th, 2021. This means the food will still be in perfect condition until 15 days after its arrival on the island.
"Good luck to all the palmeros, from Tappers we send you all our strength and support", they emphasized. Today more than ever, their wide and renewed menu is a breath of fresh air of solidarity, healthy food and quality food.