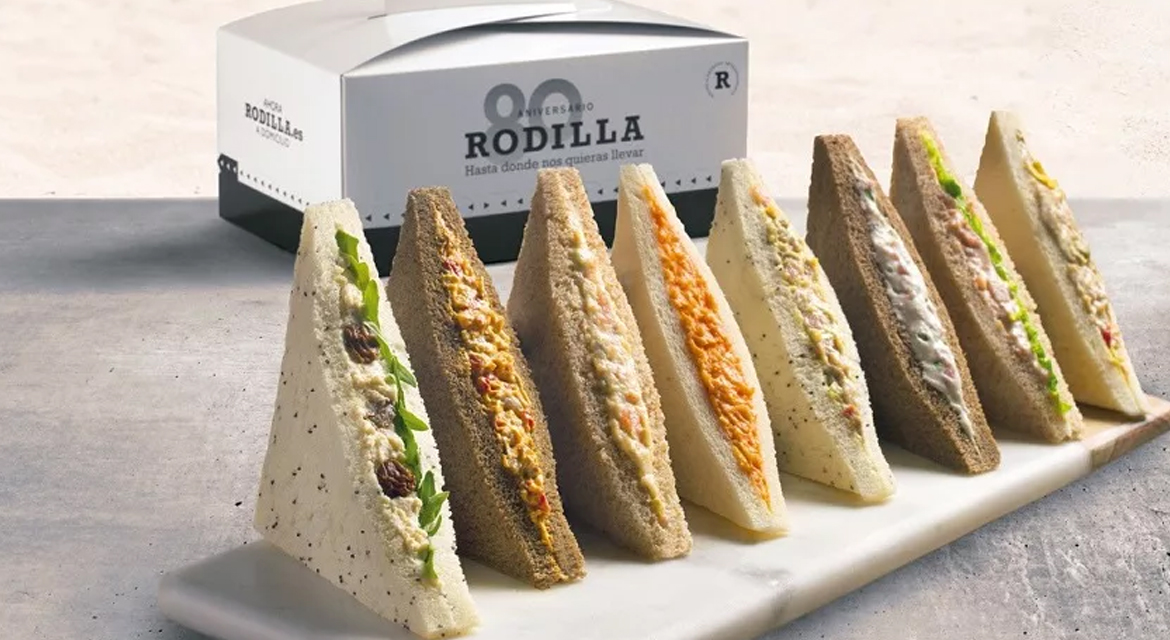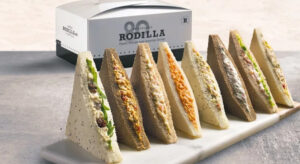 We sat down with Rodilla, a casual, artisan, healthy, and quality Spanish restaurant chain specializing in cold sandwiches. In 2006, Rodilla decided to purchase HPP equipment from Hiperbaric to treat the fillings of their sandwiches, which allows them to guarantee the food safety of their products by reducing the microbial load to 3 logarithmic units. In addition, they have managed to increase the shelf-life of their products from 7 to 40 days, optimizing the profitability of their production and logistics process. All this, while ensuring the highest quality, since HPP keeps the nutritional content, flavor, and texture intact as it is a non-thermal, cold process.
Can you tell us about the background of your organization and its involvement with HPP technology?
Rodilla is a Spanish restaurant chain providing artisan, healthy, and high-quality cold sandwiches since 1939. We differentiate ourselves from our competitors by preparing our products in a traditional way and daily in each shop, with high-quality ingredients since our beginnings. We are a chain that is in continuous expansion and growth with 152 restaurants in Spain and nearly 2,000 employees. Rodilla's philosophy has always been based on the following pillars: Craftsmanship, Quality, Service and Proximity.
Its history began in 1939, when Antonio Rodilla decided to sell his products in the form of sandwiches, with a very soft and light bread, inspired by English bread. Antonio Rodilla's formula captivated the people of Madrid, and the ensaladilla sandwich began to enjoy success to this day. Faced with the arrival of the fast-food concept in the city of Madrid, Rodilla relied on its values of artisan and Mediterranean food, and in 1972 opened two new establishments: in Princesa and Orense. In the nineties, Rodilla decided to go further and make its artisan business something bigger. In 1995 the first franchise was signed, the Goya restaurant. Rodilla continues to grow, and in 2007 it acquires its own coffee roaster, to make all its breakfasts more special and once again become a benchmark of quality. Since then, and after the entry of the Damm group into the company in 2012, Rodilla continues to grow today, with new openings even in the USA.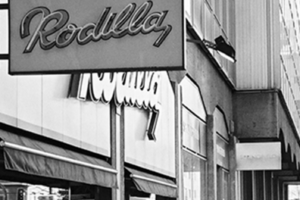 As for its relationship with HPP technology, it was in 2006 when, with the aim of offering products of the highest quality and safety, Rodilla began to use HPP technology, partnering with the specialised company Hiperbaric
Can you provide specific examples of successful implementations of HPP technology in your food service offerings?
HPP technology has been successfully implemented in our food service offering, allowing us to correct problems we had previously encountered. We currently HPP 16 fillings and 5 sauces, producing a total volume of 1.5M kg/year (92.5% fillings and 7.5% sauces) which allows us to sell 40 million cold sandwiches.
How has the use of HPP technology impacted your food service operations, both in terms of quality and efficiency?
The improvements are manifold, both in terms of quality and productivity. In terms of quality, HPP technology improves food safety: by preserving products with no heat involved, we reduce the microbial load to 3 logarithmic units. This translates into greater peace of mind, especially after the 1977-78 crisis with the Salmonella outbreak, which forced the closure of 9 establishments and the consequent 50% reduction in sales. Moreover, in terms of efficiency, we have also improved, achieving greater profitability in all operational and logistical aspects, also allowing for a higher number of sales.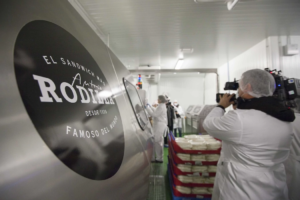 Have you seen a positive return on investment with the use of HPP technology in your food service operations?
Yes, the return on investment has been positive in terms of operational efficiency. We have managed to go from a product shelf life of 7 days to 40 days, which could be even longer, as we have set this limit ourselves. This has reduced shrinkage and allowed us to deliver to our shops. We have also increased the number of production batches, thus improving the profitability of the factory, which no longer needs to produce refills every day. Finally, greater efficiency in logistics has also been noted, as stock can be held in a unified way at the logistics provider and there is no need for daily deliveries to the shops.
How has consumer feedback and response been to your HPP food items?
This technology has allowed us to adapt to the demands of consumers, who are increasingly concerned about the naturalness and freshness of food. Even though customers are increasingly moving away from ultra-processed products, we have found in the food industry an effective tool that allows minimal processing and maintains the freshness of the natural product together with the nutritional properties, so the customer has what he demands and has responded positively.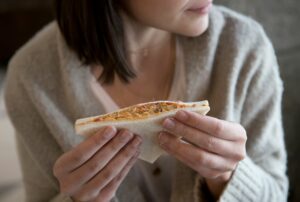 Can you share any data or statistics on the success and impact of HPP technology in your food service operations?
We have achieved a logarithmic reduction of organisms (holding time: 6000 bars / 180 seconds), optimized from the limit of 4500 bars, with 72kgs per batch. We obtain a volume of 1.5M Kgs/year (92.5% fillings and 7.5% sauces) with a filling format of 2.4Kgs, 1.2×2 sinos and a sauce format of 0.3kg, x1 pack.  In terms of sales, we managed to sell 40M cold sandwiches.
How has HPP technology helped with food safety and preservation compared to traditional methods?
More traditional preservation processes often result in decreasing the amount of water in a product, increasing its acidity and requiring sterilization of the food by very high temperatures. While these methods can extend the shelf life of food, they often change its nutritional profile, taste and texture beyond what is acceptable. In contrast, HPP offers a non-thermal preservation alternative based on the application of high levels of pressure and unlike thermal methods, it preserves the nutritional and sensory properties of food and is a much more effective technique.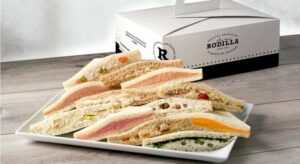 Have you collaborated with any other organizations or industry partners in the implementation and application of HPP technology?
Rodilla began using HPP technology in 2006 when it partnered with the specialized company Hiperbaric, which also offers maintenance training for its HPP equipment to our technicians. Other partnerships were with the Acuda and SAC surveillance service. For the implementation of this technology, Rodilla also collaborated with AINIA, a technology center with more than 30 years of experience in R+D+i that boosts the competitiveness of companies through innovative solutions and that helped us in the start-up implementation.
How has the use of HPP technology influenced your overall sustainability goals and efforts?
This technology has contributed to the fulfillment of our sustainability objectives because we avoid gas emissions, so we do not pollute. We have also reduced the use of water as it is reused in each cycle. Finally, our energy consumption comes from 100% renewable sources supplied by DISA.
Can you share any plans for future integration and expansion of HPP technology in your food service operations?
Thanks to the good results that HPP technology has brought to our company and with the aim of continuing to improve and offer the highest quality, we look forward to integrating it into future products.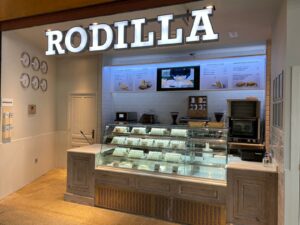 What advice would you give to other food service organizations considering the adoption of HPP technology?
Our advice to companies considering implementation is to take the plunge. The benefits to production, efficiency, safety, and sustainability are real and more than visible and perceptible.