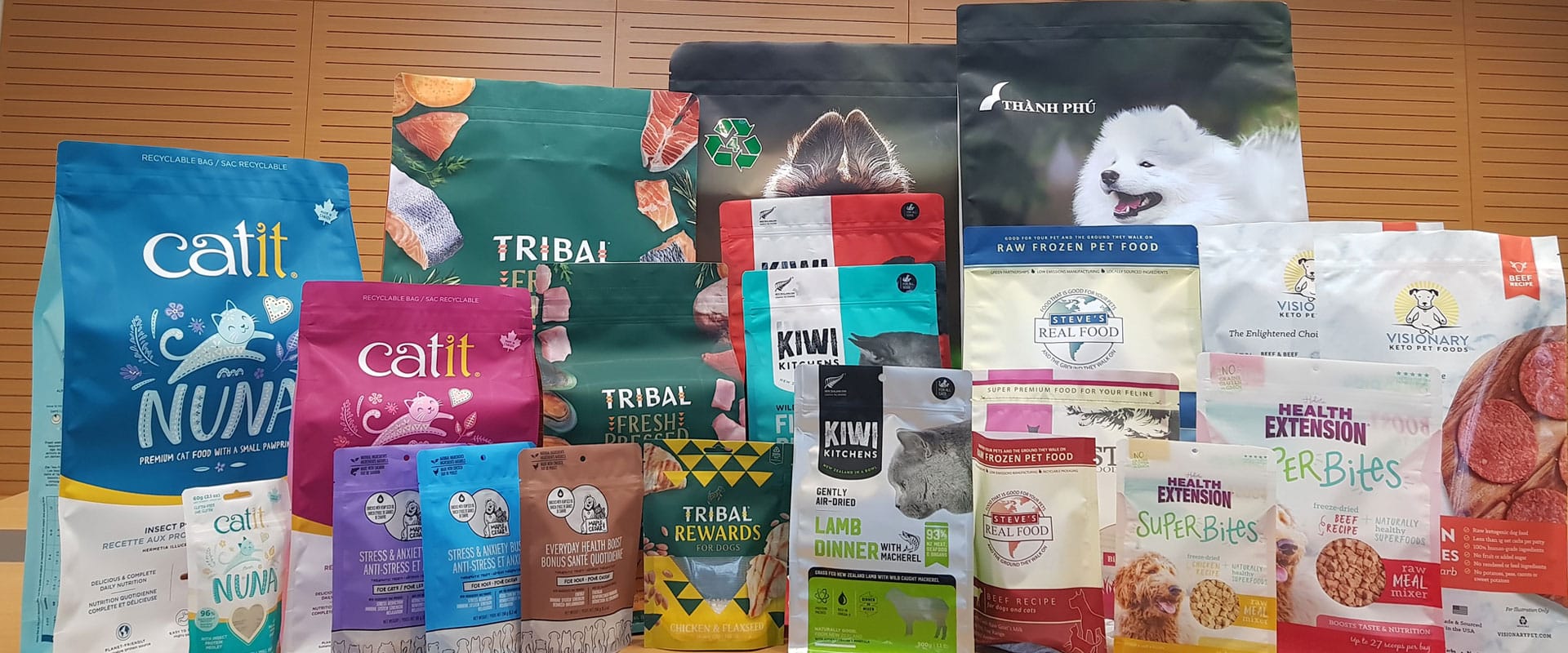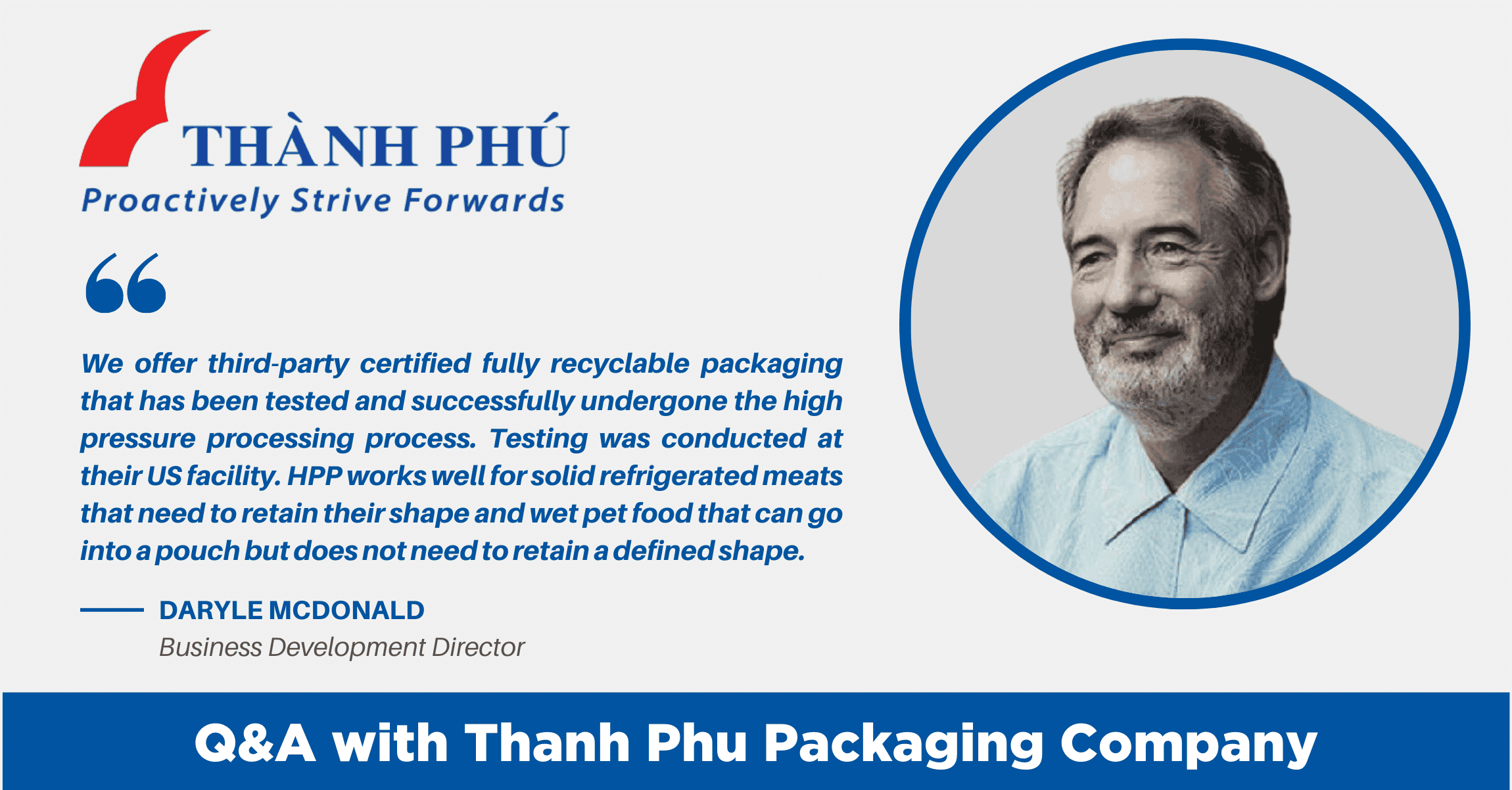 Hiperbaric sat down with Daryle McDonald, Business Development Director, Thanh Phu North America. Daryle walks us through the history of the company, the recent partnership with Hiperbaric, and efforts to bring third-party certified fully recyclable sustainable packaging that is compatible with HPP.
About Thanh Phu

Thanh Phu Packaging is a family-owned and operated business in Vietnam. The company is recognized as a pioneer in manufacturing and promoting recyclable flexible plastic packaging materials. Its award-winning proprietary Veloflex ™ technology provides customers with premium packaging while addressing their sustainability mandate.
Established in 1992 with twenty employees, they have grown to more than six hundred with two factories in Vietnam. This year, they celebrate their 30-year anniversary. For more information, visit https://www.thanhphupack.com/index.html.
Q&A with Thanh Phu
Q: Tell us about your packaging and how it interacts with high pressure processing?
A: We offer packaging that has been tested and successfully undergone the high-pressure Hiperbaric process, considering the packaging criteria recommendations provided by Hiperbaric. Testing was conducted at their US facility. The high-pressure process works well for solid refrigerated meats that need to retain their shape and wet pet food that can go into a pouch but does not need to retain a defined shape.
Q: What makes your products different from others in the market? How do they stand out?
A: Everything we make for the pet food industry and most of the food industry is third-party certified and fully recyclable. We have third-party validations from Europe and the U.S. Our product is a mono-material LDPE. Mono materials are the easiest to recycle.
Our Veloflex™ technology structures perform favorably when compared to polyester/polyethylene laminated pet food bags on the shelf today. It has better tear and drop-test properties. A high oxygen barrier version is available which helps with an extended shelf life for pet food products.
A major brand owner recently said we have the best performing recyclable products in the world. We are a relatively small company, but we have a globally commercial proven technology, a compliment to Alex Dam, the second-generation owner of the company, who has the vision and foresight to pursue recyclable before it became fashionable.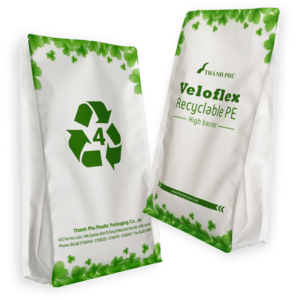 Veloflex™ – Sustainability solution for flexible packaging
Q: Where are your products found?
A: We ship products to Asia, Europe, Australia, New Zealand, China, South Korea, Taiwan, and North America. We are starting to get better name recognition in the U.S. and hope to increase our presence through joint marketing efforts with Hiperbaric. Our joint effort at Super Zoo is an example.
Thanh Phu has been serving multi-national companies such as Kimberly-Clark, Colgate Palmolive, Unicharm, Japan Tobacco International and Nestle Purina in Asia Pacific region from Vietnam. We supply packaging to the home care, personal care, food, and pet food industries. Pet food is less than 10 percent of our annual volume, but we are seeing substantial growth after only three years.
Q: How did you do business with Steve's Real Food and Kiwi Kitchens?
A: Steve's was using a different packaging format from a company I previously represented. After I joined Thanh Phu, I spoke to Nicole Lindsley, the owner, about a fully recyclable package, and she was all in. Kiwi Foods chose our packaging for its clear window which highlights their product and still retains an effective oxygen barrier.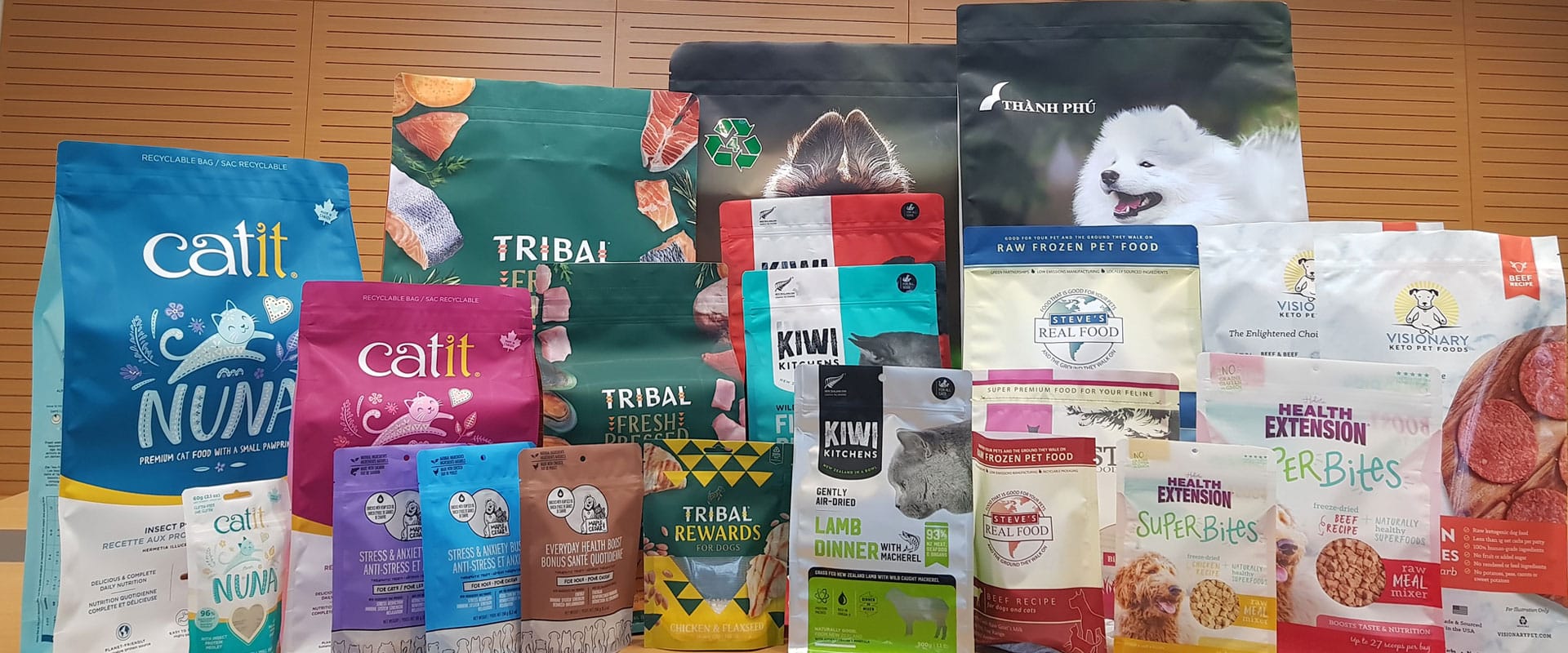 Thanh Phu Packaging Customer Examples
Q: How did you meet Hiperbaric?
A: We met at Pet Food Forum 2022 in May when I attended a joint presentation by Vinicio Serment and Nicole Lindsley with Hiperbaric and Steve's Real Food, respectively. I was interested in the process and its potential impact on the food supply chain.
Q: What other foods could the recyclable Thanh Phu packaging be used for?
A: The packaging works well for frozen seafood and we are looking at other food products suggested by Hiperbaric. These include juices, beverages, meat, fish and shellfish, fruits and vegetables, dairy, prepared dishes, baby food and pet food, salsas, guacamole, and ready-to-eat foods.
Q: What sets Thanh Phu apart from its competitors?
A: Our factories in Vietnam are the cleanest factories I have ever seen. Our lead time is five weeks from order sign off and transit time is nine weeks – faster than a lot of North American suppliers. All components of our packaging films are extruded in-house. Many, if not all other packaging companies, rely on outside sources for some, if not all, of their films.
Q: Tell us about Thanh Phu's commitment to sustainability?
A: Thanh Phu has been one of the pioneers in manufacturing and promoting recyclable flexible plastic packaging materials. Thanh Phu focused on being part of the solution to minimize the impact of our footprint on the environment and therefore we aim for zero-waste in our plant. Our Veloflex™ technology offers full spectrum of recyclable packaging solutions from general to barrier applications, which helps our brand owners make the transition towards circular economy.
The company is committed to the environment in not just packaging, but in their facilities. Our Vice President Alex Dam does not like to use the word commitment, He believes that while many were speaking commitment, Thanh Phu was doing something proactively to offer sustainable packaging to the marketplace. In the first quarter of this year, the company installed 1.3MW solar energy system on the roof of the factory as the first phase of our renewable energy adoption. We also prioritize reuse and recycle in the plant while aiming for more renewable energy usage. With in-house mechanical recycling facility, we incorporate our own PIR into applicable packaging solutions. In addition, rainwater is collected via pre-designed gutter and stored in underground water tank, for use around our factory grounds.
We have been recognized in the top 20% of accredited members of the Pet Sustainability Coalition, a non-profit dedicated to creating a more sustainable pet industry, due to our ESG score during accreditation process.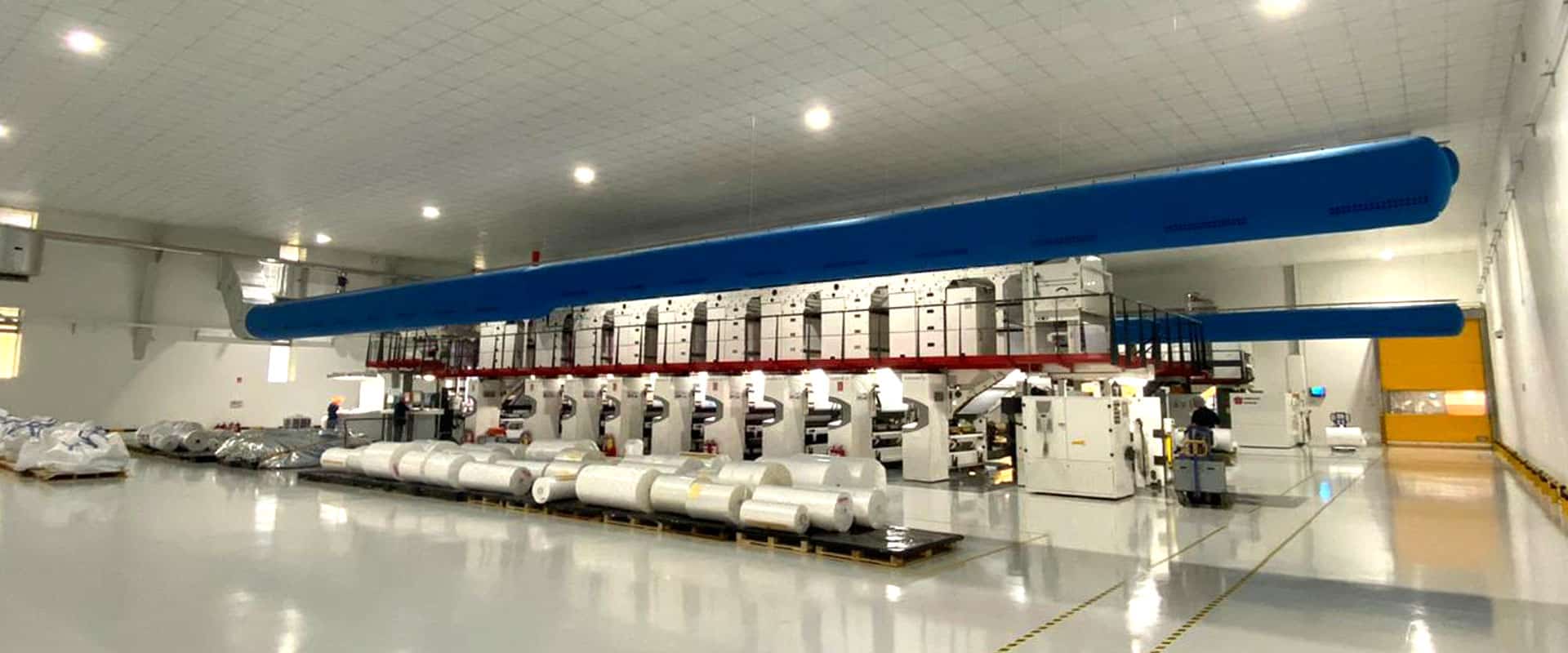 Thanh Phu Packaging Facility
Q: How will you be involved at SuperZoo?
A: We will be participating in several Pet Sustainability Coalition events. We are exhibiting (Booth 3779) and will have our packaging on display, as well as providing support and information at the Hiperbaric booth (Booth 2352).
Q: Is there anything else you would like to add?
A: During COVID, Vietnam was under hard lockdown for three months. More than half of our employees lived at the plant 24/7 for up to 6 months to create a safe bubble for continuous operations, until everyone was vaccinated, and acceptable immunity achieved. The quality of our team's living conditions under incredibly stressful conditions was important to Thanh Phu. At the same time, our HR and admin team was doing wonders to ensure timely Covid vaccination done for all employees. This was particularly challenging when vaccine was not widely available at that time in Vietnam. Just an FYI, we never missed a deadline, despite all.
Even more important than concern for the environment, protecting and caring for our most valuable resource – our team and their families- has been our top priority. Thanh Phu ensures not only inclusion of gender, ethnicity, religious preferences, but the emphasis of all team members as family. Continued education, family leave, flexibility in the workplace environment, retirement planning, insurance for staff and family member, emergency accommodations in an evolving atmosphere are a continual part of the process improvement at Thanh Phu.
Finally, we treat our customers with respect, work to understand their needs and wants and balancing the two to bring value to their brand.
It all matters – the earth, the circular economy, customers, our team, family. One will not thrive if the others do not.