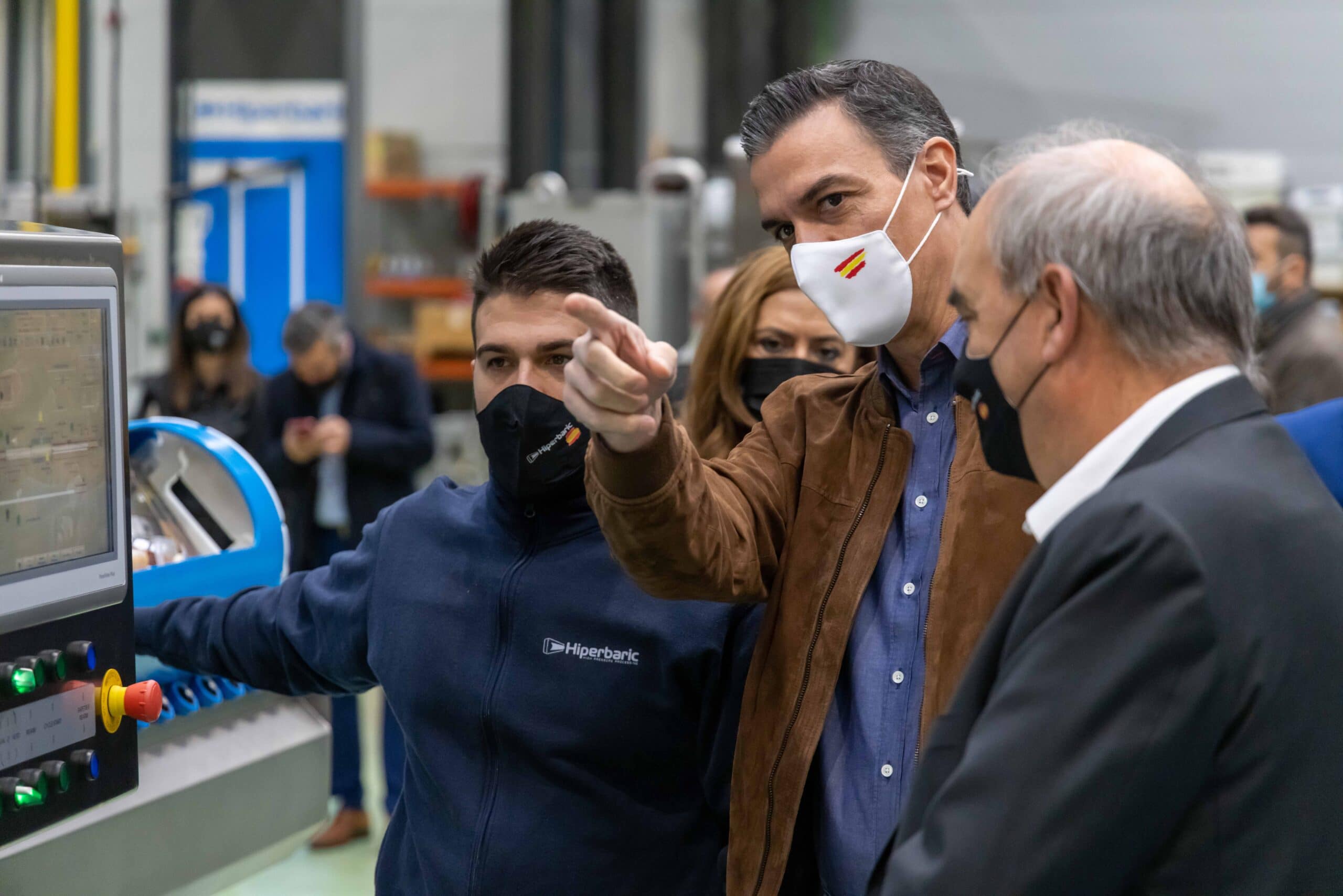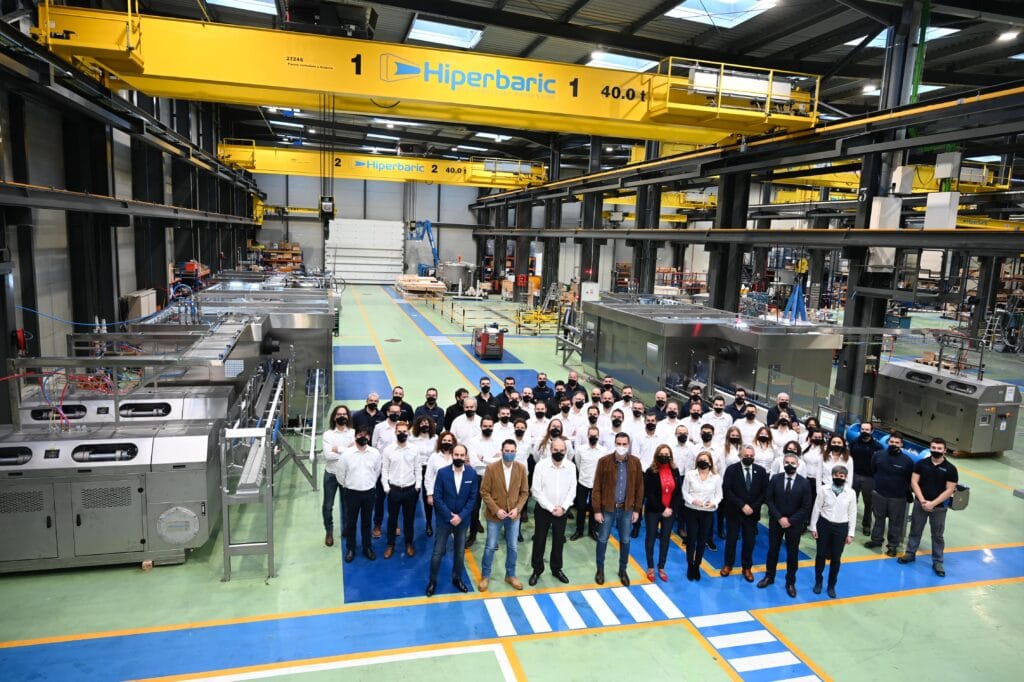 High Pressure Processing (HPP) for food and beverage, hot isostatic pressing (HIP) and high pressure hydrogen compression (H2) are Hiperbaric's three leading lines of business
Burgos (Spain), November 27, 2021.
Prime Minister of Spain Pedro Sánchez recently visited Hiperbaric headquarters in Burgos, Spain, to recognize Hiperbaric's leadership in high pressure technology.
Hiperbaric's three lines of business include high pressure processing (HPP) for food and beverages, hot isostatic pressing technology (HIP) for the aerospace, energy, oil & gas, automotive and medical implant sectors, and hydrogen compression technology (H2 compression) for the automotive industry. H2 technology can also be used for industrial and energy storage applications.
According to Andrés Hernando, CEO of Hiperbaric, "Hiperbaric is determined to be a relevant international player in high pressure technologies. Our market is not only national but beyond our borders." During his visit, Sánchez noted that the development of green hydrogen can help achieve climate change objectives and be beneficial to the economy. He said the objective is to make Spain a "benchmark" for green hydrogen energy, which, he said, will represent a third of the fuel used in land transport and 60% in maritime transport by 2050.
Hiperbaric's three lines of business
Hiperbaric is a leader in three lines of business, including high pressure processing (HPP), hot isostatic pressure (HIP) and hydrogen compression technology (H2 compression).
HPP is a non-thermal technology for the preservation of food and beverages, with a long shelf life and guaranteed food safety. HPP applications range from meat, beverage, seafood, and dairy products to guacamole and avocado-based products, salsas and plant-based products, and baby food and fruit purees. Recently trending, application also include ready-to-eat (RTE) meals and pet food products. HPP equipment, including in-pack and in-bulk, meets the needs of large multinationals and small companies in the food sector.
HIP has a wide variety of uses, including improvement of material properties, sintering of powder metallurgy parts, diffusion bonding between metal parts, densification of castings and post-processing and defect removal of parts made by additive manufacturing. HIP technology is regarded as the most effective (and in some cases the only one able) to give parts and components the quality required by the most stringent sectors such as aerospace, oil and gas, nuclear, automotive, medical implants, defense or industrial.
High pressure renewable hydrogen technology is used in sustainable and carbon-free mobility. Hydrogen (H2) in low compression has been used extensively as fuel and raw material in the chemical industry for the past decade. Until now it was mainly sourced from fossil fuels. However, it can also be produced using natural and renewable sources. When produced using renewable sources, it's called green or renewable hydrogen. Hiperbaric is developing high-pressure hydrogen compression technology from renewable energy as a clean energy source.