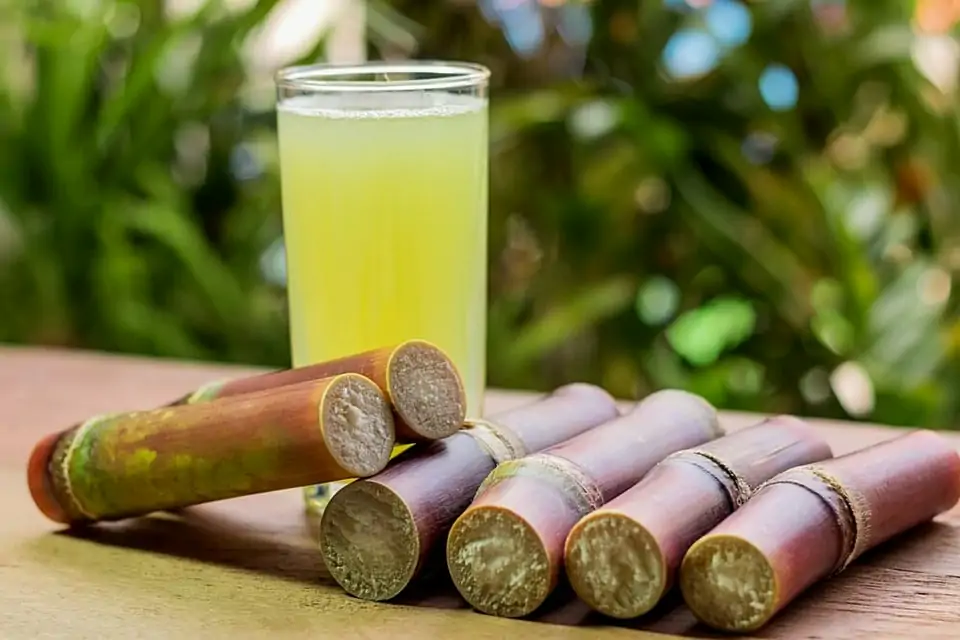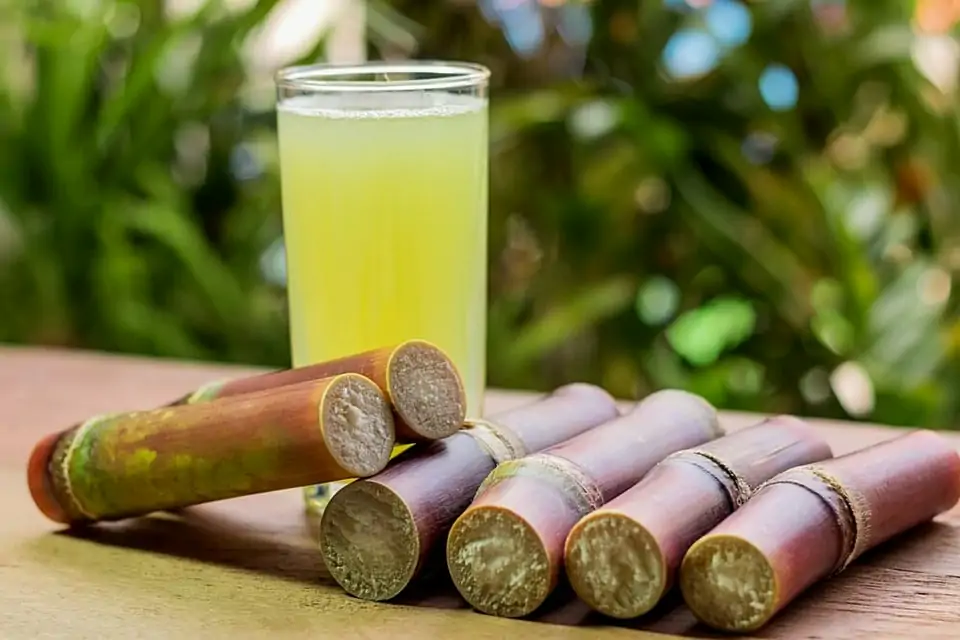 Asia and South America are the worldwide main producers of sugarcane being this juice a very popular beverage. In fact, cane juice is an extremely refreshing, and health promoting drink. It is typically sold by street vendors that freshly squeeze the juice for immediate consumption due to its high perishability and challenging preservation. High Pressure Processing (HPP) is a non-thermal technology capable to maintain its natural attributes throughout refrigerated storage. It prevents the changes induced by thermal methods, whilst delivering a safe product and extending the shelf life to expand to new markets worldwide.
---
Sugarcane juice, a health promoting beverage
Sugarcane is a crop with a great versatility and purposes worldwide. It is one of the world's major crops and provides 70% of the world sugar content. Subsequently is one of the principal economic activities in Brazil and India. In addition, this raw material can be used to manufacture a variety of products, not just sugar and cane molasses, but also a very flavourful and sweet beverage. Cane juice is, indeed, a very popular and ancient beverage that is easily obtained at roadside stalls throughout Asia. Besides, is an excellent source of energy, antioxidants and minerals. This is a diuretic beverage that helps the proper functioning of the kidneys, strengthens the liver and allows to maintain the bloods' sugar levels in equilibrium.
However, due to its high sugar content, the fresh juice is highly perishable and undergoes fermentation immediately after being produced. Furthermore, it develops a brown colour and sour taste within a few hours. In this matter, efforts have been made in order to preserve its fresh quality through storage. High pressure processing (HPP) shows tremendous potential as a conservation technique for sugarcane juice. This non-thermal technique maintains the organoleptic and nutritional profile of freshly squeezed juice, whilst delivers a safe product with an extended shelf life under refrigerated storage (Fig.1).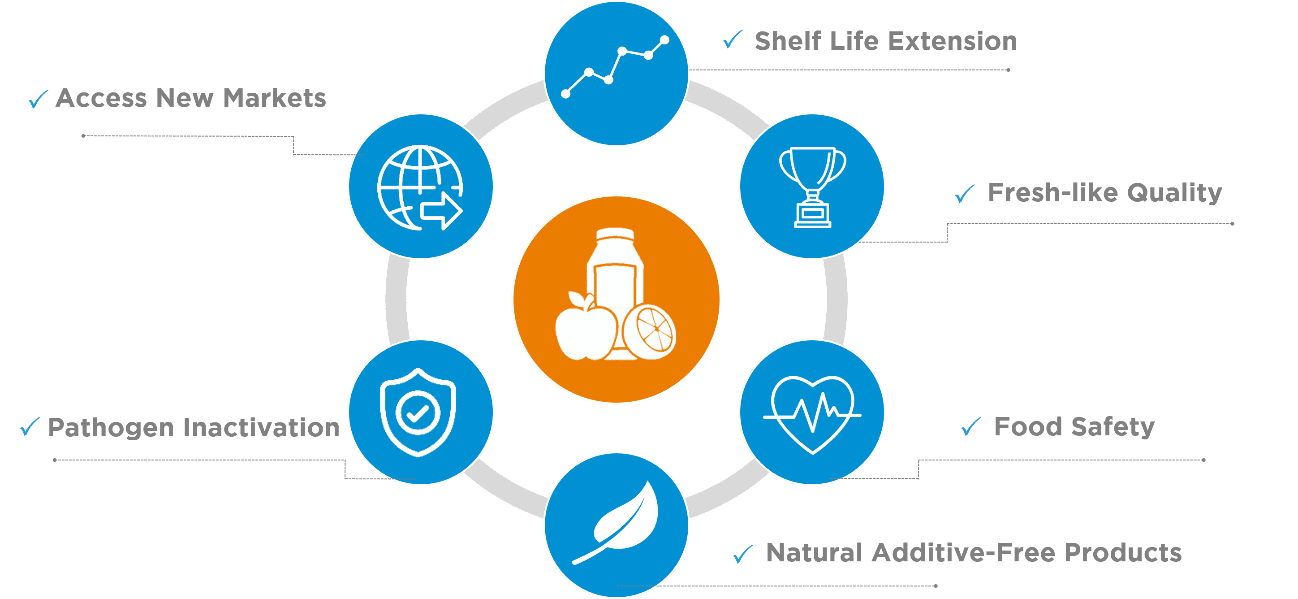 The preservation challenges of such a delicate beverage
Sugarcane juice is rich in bioactive compounds, highlighting its content in iron, zinc, potassium, vitamins and phytonutrients. It has a very characteristic colour that ranges from light grey to dark green. After its production, it quickly starts to deteriorate being the major quality loss due to enzymatic reactions, especially the activity of polyphenol oxidase (PPO). Which causes changes in appearance, posing a major problem to its commercialization. Besides, the unprocessed sugarcane juice has a normal pH ranging from 4.9 to 5.5, being prone to microbial contamination.
Also, in order to stabilize it and obtain a better quality beverage during storage this juice is usually mixed with more acidic juices, like lemon or lime juice. Thermal treatment is sufficient to inactivate the natural flora and spoilage enzymes present in sugarcane juice, however, it can adversely affect the delicate sensorial attributes of this beverage, imparting an undesirable jaggery flavour and colour changes.
High Pressure Processing as an effective method to preserve sugarcane juice
HPP is a minimal processing technology that preserves the organoleptic properties of food products and ensures safety by inactivating foodborne pathogens such as Listeria monocytogenes, E.coli or Salmonella. This technology is very effective in preventing the damage of heat-sensitive components, whilst maintains the attributes of freshly squeezed cane juice. Additionally, can be used to partially inactivate the activity of polyphenol oxidase (PPO) and other spoilage enzymes. Huang and colleagues evaluated the effects of HPP and thermal pasteurization in sugarcane juice during storage time under refrigeration (4 °C), and were able to see the potential of HPP in the development of cane juice. A pressure cycle at 600 MPa for 6 min extended the shelf-life for at least 28 days of storage, while antioxidants compounds were better retained when compared to thermal processing (Fig.2).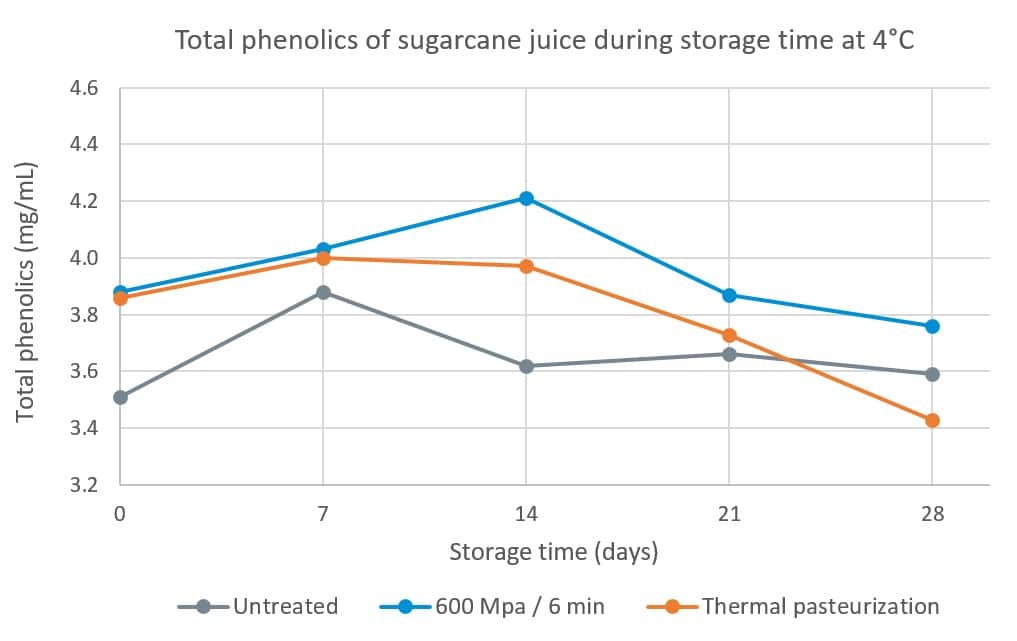 In addition, in terms of taste and natural flavour, there were no noticeable differences between the fresh juice and the HPP counterpart, whereas the thermally treated juice reduced its consumer acceptance.
Other studies, obtained similar results, moreover, with heat treatment, the shelf-life was estimated to be 10 days notwithstanding the HPP cane juice had a life of 25 days, under refrigerated storage, based on sensory qualities.
Successful cases of commercial HPP sugarcane juice
Accompanied by the expansion of HPP technology in the Asian market, Raw Pressery and Second Nature saw the perfect opportunity to preserve the delicate characteristics of sugarcane juice. The successful case of Raw Pressery in India that started as a small startup is impressive. They were pioneers of the technology in India, back in 2015, and were able to create a strong brand that faced the competitive market dominated by pasteurized beverages and freshly squeezed juice from street vendors. Nowadays, they have three HPP systems and commercialize sugarcane juice, flavoured with lemon and ginger juice (Figure 3).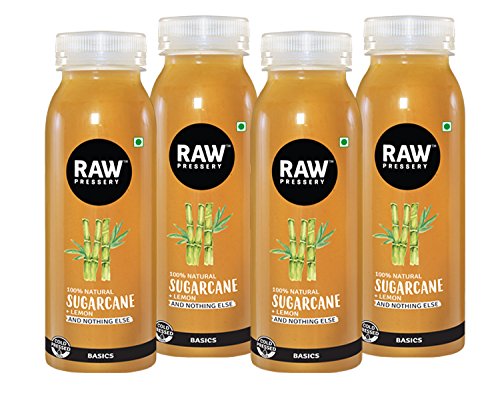 Second Nature in India, a brand of Freshtrop Fruits Limited was launched in 2018, with a view to supply highly nutritious food products with minimal loss of natural taste and flavour, to industry as well as retail customers. It is well-known for its quality and long-standing relationships with Global GAP certified growers. They supply high quality and nutritious products. Additionally, they export juice worldwide, and trust in HPP technology to deliver natural and safe products. Moreover, today they are able to commercialize sugarcane juice without any preservatives or colorants (Fig 4).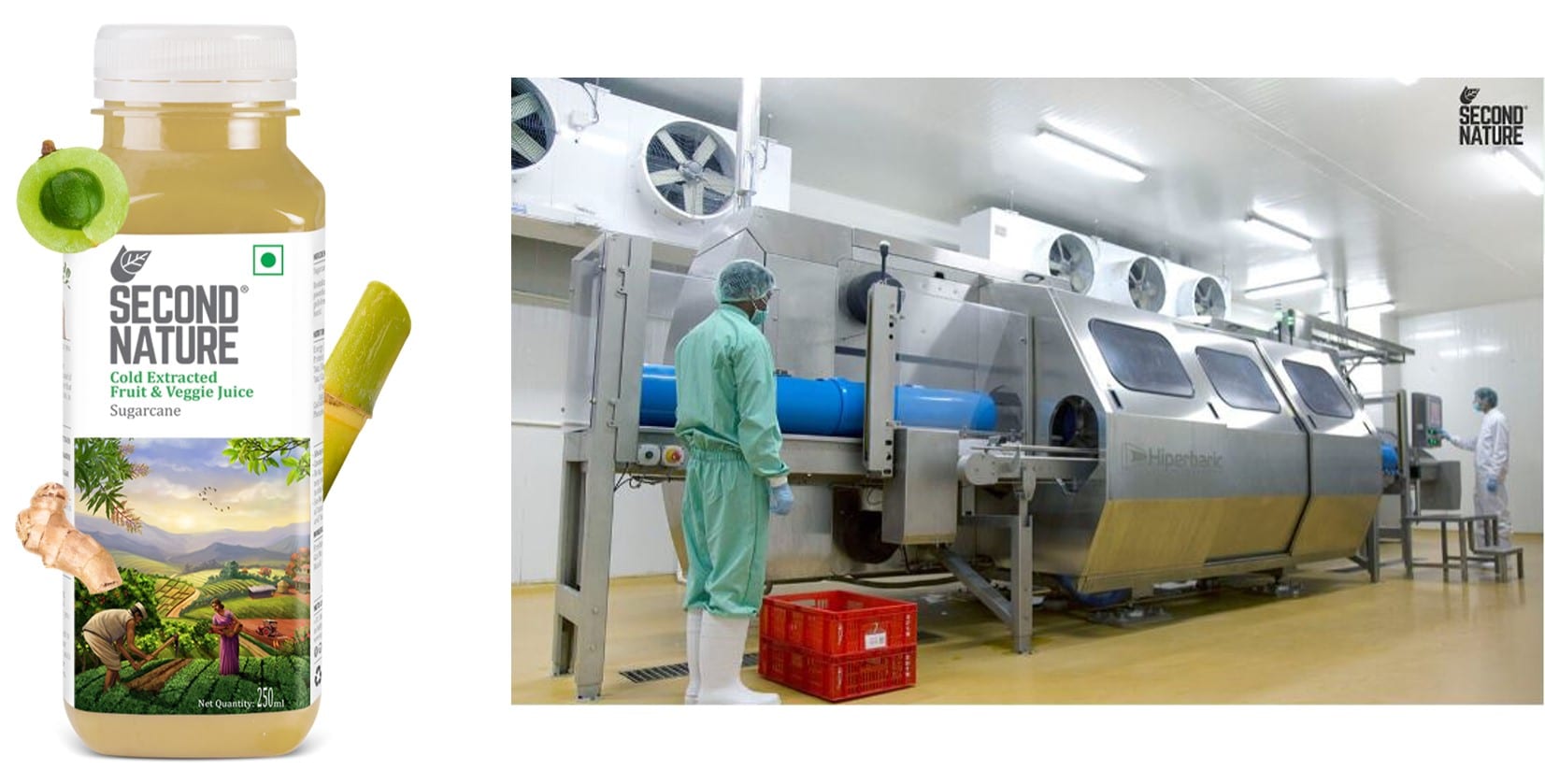 Contact us if you want to know more about the multiple benefits of HPP, we will more than happy to assist you personally.