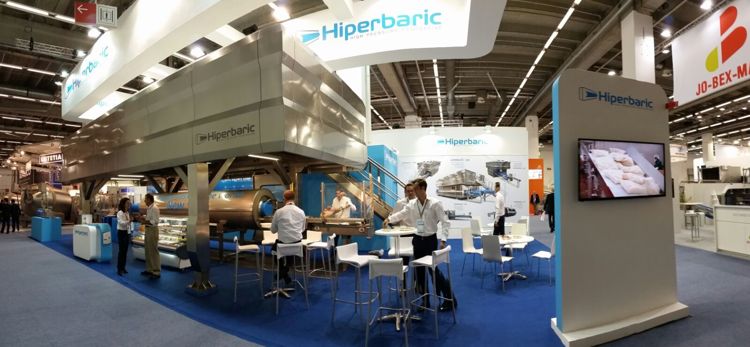 Following close of its last edition, Messe Frankfurt, published the results of the IFFA, the biggest show for Meat Industry which takes place each 3 years. Over 63.000 visitor from 143 different countries, which means 5% more than the previous edition in 2013, atended by over 60.509 visitors from 144 countries.
Hiperbaric was exhibiting the Hiperbaric 525, the biggest and most productive High Pressure Processing (HPP) model in the world at IFFA last May in Frankfurt. Thanks to innovation in design and in R+D, this HPP model has fast become the best seller for the company from Burgos (Spain), which surpassed  72M € turnover last year, when the new model was first available.
"This year IFFA has been a great event for us. We received over 300 qualified visitors to our stand, a lot of them Hiperbaric customers interested in increasing their current capacity in the short term, attracted by the biggest units. The show in Frankfurt demonstrates that the company and the HPP technology is still growing strong", says Jaime Nicolás-Correa VP of Sales.
The newly launched industrial model, Hiperbaric 525, lured in much of this attention. Hiperbaric showed this machine which extends more than 18m long, vessel with 525 liter capacity and a productivity of 3,000kg or liters of packaged product per hour, in its integrated configuration, which reduces the footprint and increases reliability and maintainability. In only 18 months, the company has installed 20 units of this new model and 5 more are on their way, to be installed in the coming months.
Most of those machines are for North America but the first Hiperbaric 525 has already been installed in Europe. Andrés Hernando, Hiperbaric CEO, remarked "Our main market is still North America, but this year has been  particularly good in Europe". The rest of the World also began to seek HPP equipment, to request the increasingly more productive and cost efficient units.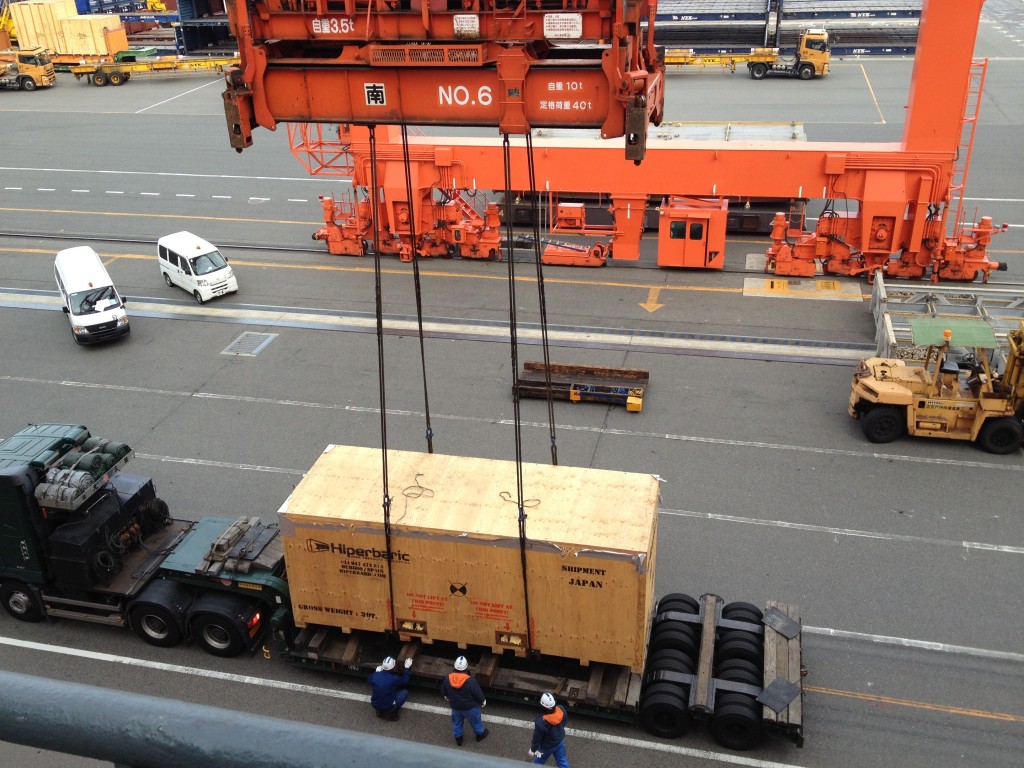 The next important date in the Hiperbaric schedule will be the Pack Expo, November 6-9 in Chicago (IL) USA. You want to find out more on the HPP technology and Hiperbaric machines? Come see us at our booth #7744.
Hiperbaric High Pressure Technology is a post-packaging lethality intervention on microbes. The products are processed already in the final packaging, so the risk of recontamination is virtually non-existing. As it does not involve any thermal process, it's respectful with the ingredients in the food and the environment.
Food safety and shelf life extension of refrigerated natural products are some of the benefits of HPP that are already benefiting our customers all over the World in different segments. Follow this link to find out more on Hiperbaric HPP Applications.