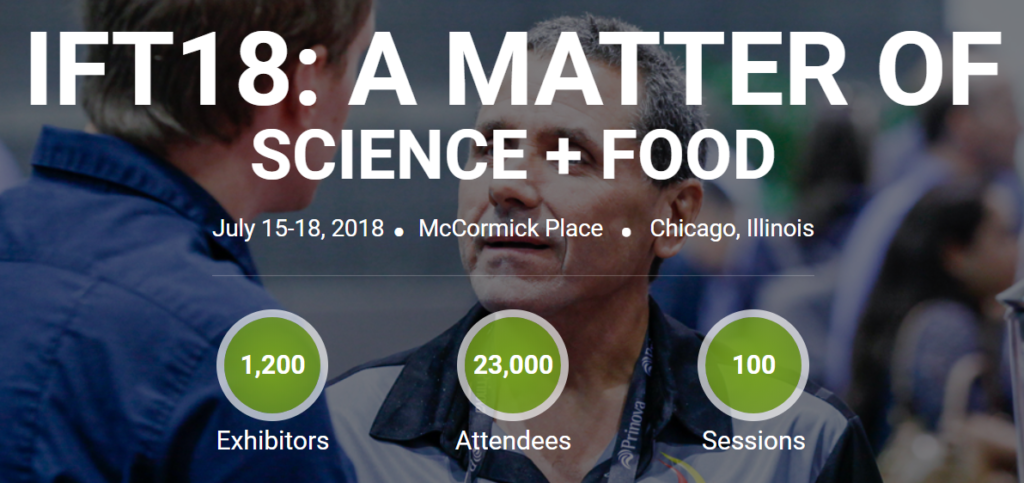 The Institute of Food Technologists (IFT) is one of the most for food industry professionals around the world. IFT is present in 90 countries and encompasses every single aspect related to foods such as safety, processing, nutrition, sustainability and more, to advance the science of food and its application across the global food system.
IFT will take place July 15th to the 18th in Chicago at the McCormick Center. Gathering over 23,000 attendees looking forward to join one of the 100 technical sessions, or visiting any of the 1,200 exhibitors. The IFT meeting provides the ideal hub for professionals in the food industry to learn about the most recent technical advances, meet with equipment and goods suppliers, and network to establish fruitful, lifelong working professional relationships.
Alongside Mario, the led by worldwide recognized scientists Dr. Jorge Saraiva (Aveiro University, Portugal) and Dr. Roman Buckow (CSIRO, Australia) will participate in the "High hydrostatic pressure: a non-thermal technology to increase safety and valorization of traditional raw-like foods" session. These research groups will share the latest HPP advances in dairy, seafood, and non-conventional applications like chemical compound extraction with high pressure. Presenters will certainly enrich attendees from both the technical and industry application perspectives, making attendance for this session a must for anyone involved with the HPP business.
If you want to know more about the HPP technology and how to improve the food safety and the quality of your products, contact us, the world leading manufacturer of High Pressure Processing (HPP) equipment for the food industry.