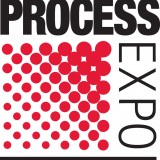 Hiperbaric will be participating in Chicago Process Expo. Hiperbaric will display the biggest and most productive high pressure processing (HPP) equipment in the world, Hiperbaric 525, in it's integrated configuration with no external modules or cabinets. The 2013 generation of Hiperbaric 525 is always faster, more reliable, and economical to run.
Further to the Hiperbaric 525 unit, Hiperbaric will be showcasing the most recent developments in automation, peripherals, and customized HPP solutions, adapted to the requirements of food manufacturing spaces. Focused on innovation Hiperbaric has more than 125 installations in Europe, America, Asia, and Oceania, processing meat products, fish and seafood, fruit and vegetable, juices and beverages, dairy and ready to eat meals.Please visit our booth and learn why High Pressure Processing technology from Hiperbaric is on the cutting edge researching for innovation, food safety and shelf life.
Hiperbaric is the global leading supplier of HPP technology. Its reliability, customer support, team work, continuous innovation and R&D, are the ingredients for a world leading company.
Hiperbaric, S.A., North Hall, Level 3 Booth 3779           www.hiperbaric.com