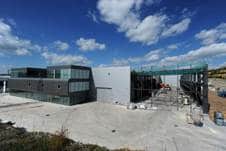 Hiperbaric is currently completing the expansion works of its manufacturing and assembly workshops in its main plant in Burgos, Spain.With a total investment of 1.8 million €, the company has expanded its industrial facilities across newly built 1,500sqm of land attached to the current facilities.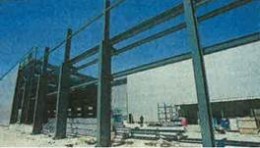 This will allow Hiperbaric to keep on increasing its capacity and respond to the expected growth in demand of industrial high pressure processing equipment.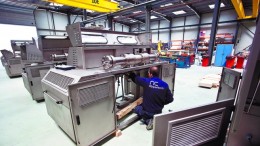 The new facilities for the assembly of high pressure intensifiers and special systems&automations, finished earlier in the year after a 4m € investment, are now fully operative too.
Hiperbaric expected turnover for 2013 is 41 million €. Looking back at past years and to clearly observe this trend of growth, this means 20% growth from 2012's 34m € turnover, and more than double the 18m € turnover of 2011 or 2010. The consistence in the demand of Hiperbaric HPP technology indicates that these efforts and investments are going to be worthwhile and will allow the company to support all its customers in the common target of producing safer, fresher, more nutritional foods.