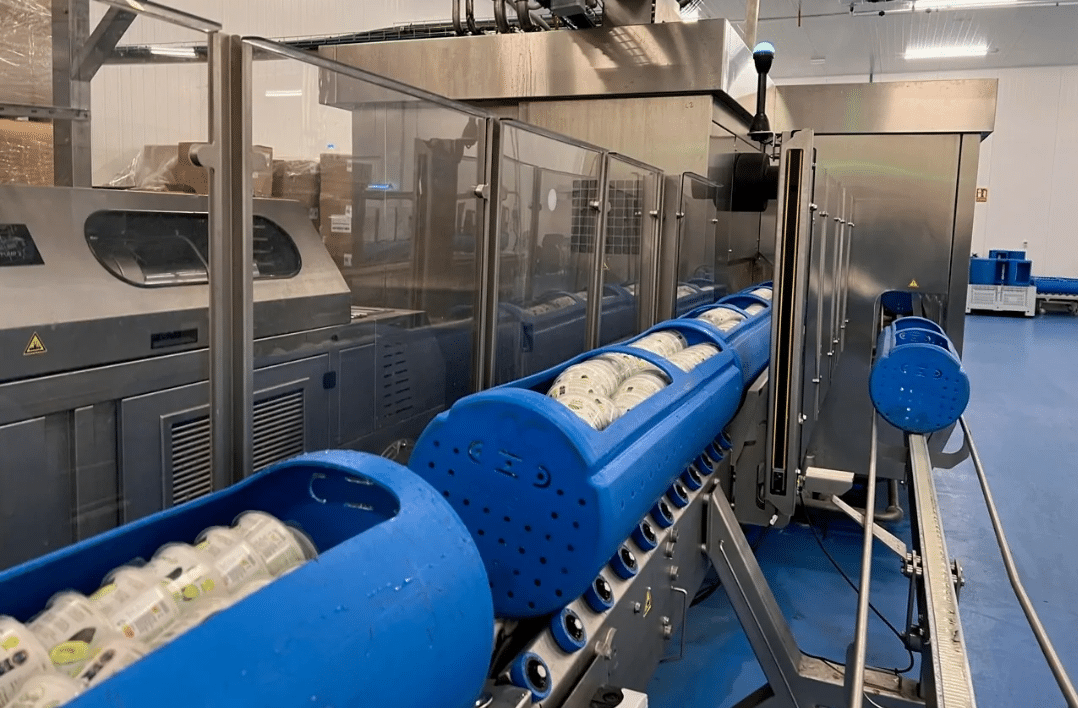 In Spain, 1.2 million tons of food are thrown away every year and more than 2 billion people around the world have experienced some kind of problem with their food.
Food packaging is another important front and generates 1.7 million tons of plastic waste annually in the country.
High-pressure processing (HPP) extends the shelf life of food, destroys disease-causing bacteria such as listeria and salmonella, and supports the use of recyclable plastic packaging.
Experts from around the world attended HIPERBARIC's III HPP Innovation Week last week to learn about the latest trends in a technology that grew by 25% in Spain in 2022.
The food industry faces three major challenges: food waste, food insecurity and the massive use of non-recyclable plastics in packaging. High Pressure Processing (HPP) from HIPERBARIC, a world leader specializing in industrial equipment that integrates this technology, has emerged as one of the main standard-bearers in this fight.
In Spain, 1.2 million tons of food are discarded every year, according to data from the Ministry of Agriculture. In that period of time, each Spaniard throws away 28 kilos of food. So far, legislation has been unable to respond to the problem and the law against food waste approved in 2022 by the Council of Ministers remains paralyzed.
Food and Agriculture Organization of the United Nations (FAO) has estimated that a total of 2 billion people worldwide have experienced some level of food insecurity in their lifetime.
Food packaging is also another important front and, in Spain alone, generates 1.7 million tons of plastic waste every year, according to the Ministry of Ecological Transition and the Demographic Challenge. Of this figure, the country only manages to recycle slightly less than half.
High-pressure processing, a great ally of industry
In this context, high pressure processing has positioned itself as the main ally of the food industry. Hiperbaric's high-pressure processing technology is capable of extending the shelf life of food, destroying disease-causing bacteria such as listeria and salmonella, and allowing the use of recyclable plastic packaging. Specifically, this method consists of subjecting the food, once packaged, to a pressure of 6,000 bar for a maximum of three minutes, thus inactivating the microorganisms responsible for food spoilage and preserving the nutritional characteristics of the fresh product.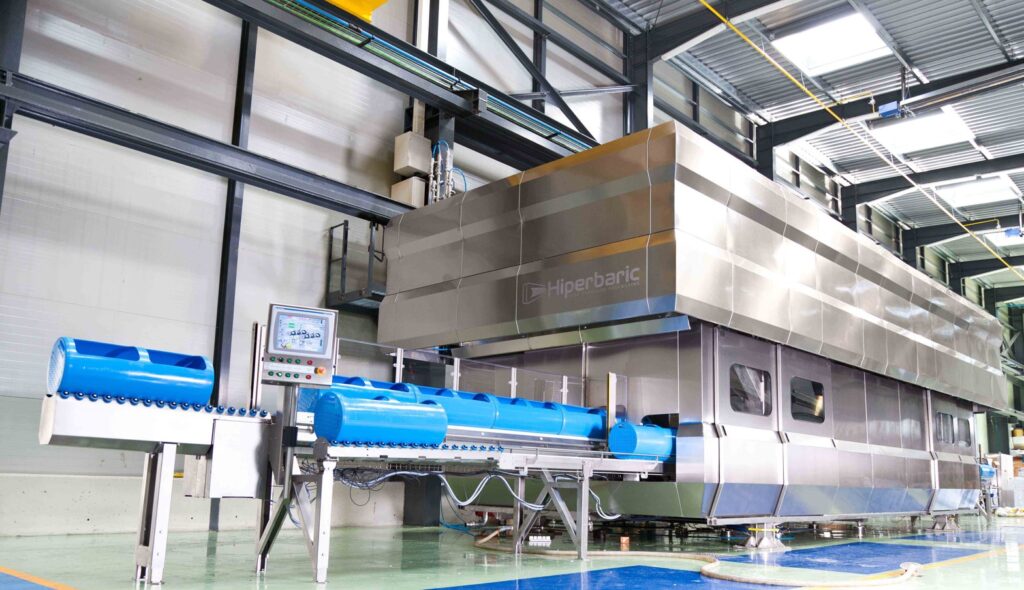 Carole Tonello, an expert in microbiology and food safety and vice-president of Hiperbaric, confirms the important role of high pressure against food viruses and recalls that this technology also allows "the safe landing of certain products in other countries by preserving their qualities intact". Tonello maintains that high pressures "inactivate pathogens and the microorganisms responsible for spoilage, meeting the requirements of food authorities". Likewise, the microbiology expert assures that this technology responds to the aspirations of consumers and the food industry by offering "healthier, innovative, low carbon footprint and sustainable products".
Manuel De las Peñas, business development director of the company See, which specializes in the design of recycled packaging for use in HPP machines, recalls the inevitable path towards a more sustainable production model where plastic is necessary, as long as it is managed responsibly. "The future lies in chemical recycling as a solution to the problem of plastic waste, the use of compostable materials, the evolution of mechanical recycling or the use of monomaterials instead of multilayer materials," he says. For e las Peñas, "flexible packaging saves many more resources than it consumes, and HPPs are along these lines".
María de los Llanos, from the R&D department of Caña Nature, a company that produces natural and healthy products with a longer shelf life thanks to high pressure, reinforces the message about the sustainability of HPP technology by remarking that "it eliminates the need to use preservatives and colorants, contributing to greater consumption of healthy food". In addition, he adds, the technology allows food, "after 63 days, to maintain the same flavor as the first day, and the shelf life of the product is extended up to nine weeks from the production date to the best-before date," he says.
HPP Innovation Week 2023, by Hiperbaric
High-pressure experts from around the world gathered June 20-22 HPP Innovation Week 2023, an online event that reviewed industry trends, the latest innovations and research in high-pressure processing. The meeting also served as a forum for education, networking and collaboration, while demonstrating how high pressures are having an ever-increasing impact on food and beverage processing technology.
HIPERBARIC has been a world leader in industrial HPP equipment for more than 20 years. Today, more than half of these 635 installations worldwide have been manufactured by the company itself.
The group, which holds a market share of 80% in Spain and 60% worldwide, is firmly committed to high pressures, which accounted for 90% of its turnover in 2022. That same year, the industry grew by 25% in Spain alone.
Looking ahead to 2023, Hiperbaric is developing a new business line based on automation and robotization of complete lines for HPP equipment.