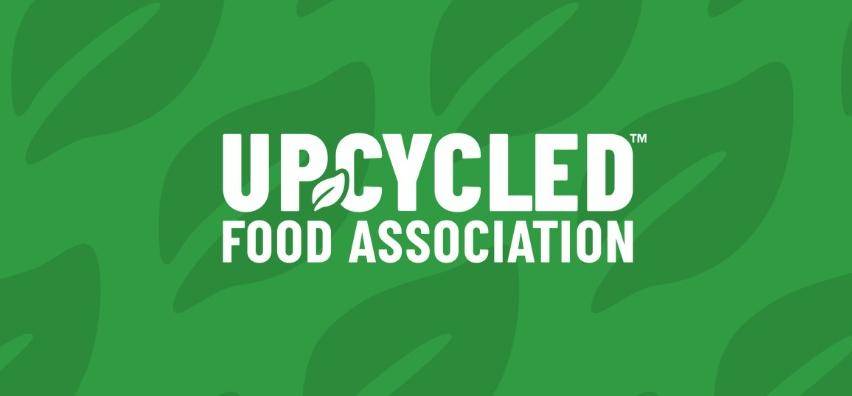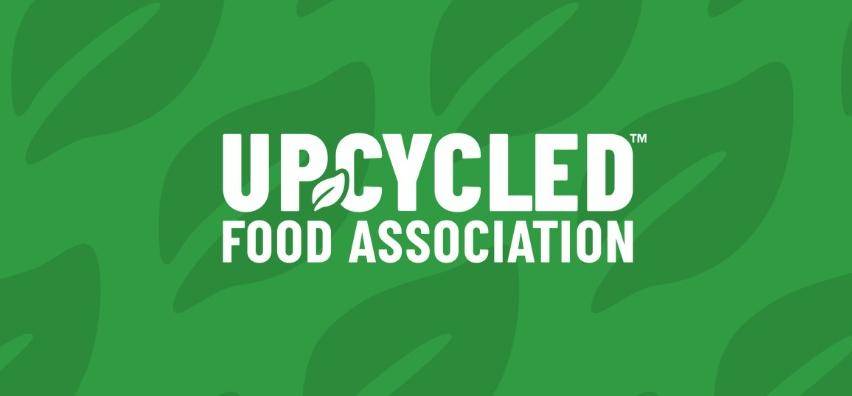 Hiperbaric, the world leader in high pressure processing (HPP) equipment for the food industry, has joined the Upcycled Food Association, a nonprofit dedicated to preventing food waste by creating new, high-quality products from surplus food. 
Upcycled food prevents food waste by elevating otherwise wasted food ingredients into new, high quality products. By avoiding food waste destinations, such as incinerators, animal feed, and landfills, upcycled food makes better use of energy expended in growing, transporting, and preparing that food.
Hiperbaric joins a network of more than 180 businesses worldwide that are members of the association. With its commitment to eliminating food waste, Hiperbaric held a daylong meeting on sustainability as part of its three-day HPP Innovation Week, June 21-23.
Rochelle Still, membership manager, Upcycled Food Association, participated in the session, "How Does HPP Align with a Circular Economy Producer?" with Maria Barreal, technical sales manager, LATAM, and David Côté, co-founder of Loop Mission, a Canadian food manufacturer repurposing imperfect fruits and vegetables and other food ingredients into cold-pressed juices and other products. Loop Mission uses HPP to manufacture its cold-pressed juices for food safety, clean labels and extended shelf life.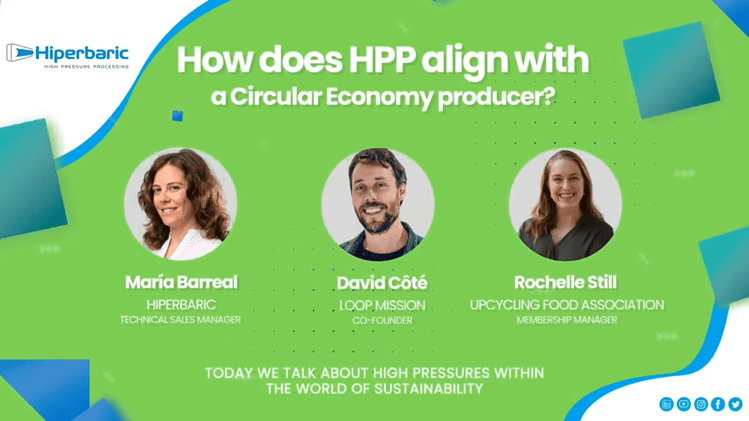 Watch the session here: https://youtu.be/KDFryLf24Ec
HPP is a nonthermal process using cold water and high pressure to inactivate foodborne bacteria. It also enhances flavor and taste, preserves nutrients, and extends shelf life. HPP is a sustainable technology, helping cut food waste, lower emissions and build a healthier, safer planet.
According to Upcycled Food Association, here are a few facts:
Preventing food waste is the single most effective solution to prevent global warming of more than 2 degrees Celsius
Roughly 30% of all food is wasted, about one billion tons, and one trillion dollars, per year.
Food waste creates emissions, accounting for about 6% of human-caused greenhouse gas emissions
Food waste is the main contributor to solid waste landfills
95% of consumers want to reduce food waste
For more information and to register for HPP Innovation Week, visit https://www.hiperbaric.com/hpp-innovation-week/.