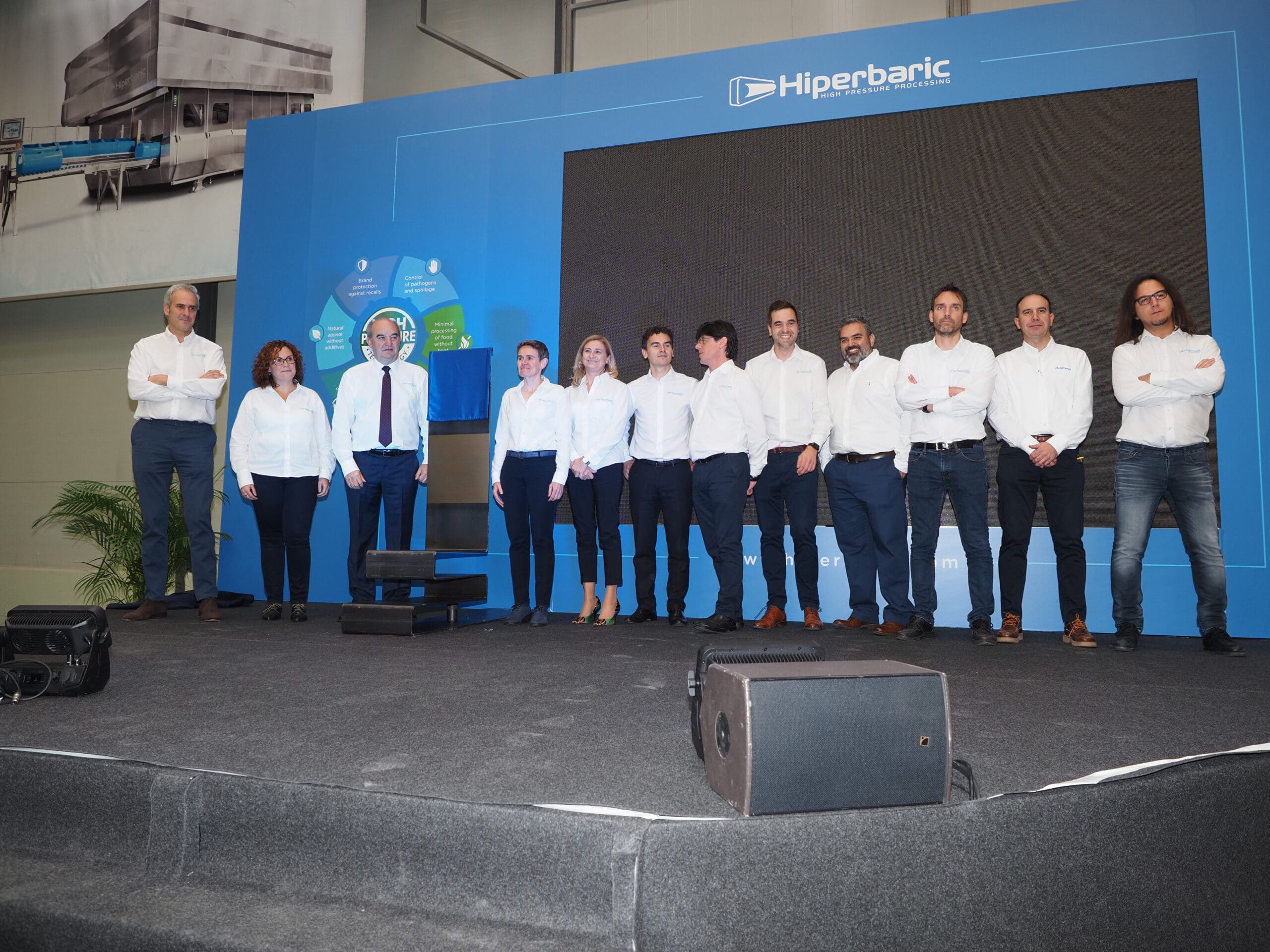 New Technology Positions Company as Leader in High Pressure Technology for a Variety of Industries and Applications
Burgos, Spain. 6 November 2020
Hiperbaric, the world leader in high pressure processing (HPP) equipment for the food industry, announced the expansion of its facilities for industrial equipment used in post-processing metal parts.
The announcement was made at the company's 20th anniversary celebration at its world headquarters in Burgos, Spain, on Nov. 6.
"We are excited that this announcement coincides with our 20th anniversary celebration of Hiperbaric as a leader in innovation," said Andres Hernando, CEO, Hiperbaric. "We look forward to the success of this new line of business for the company."
With the expansion, Hiperbaric increased its manufacturing facilities to 30,000 square feet and from one to three buildings – all devoted to machining, assembly and design. The expansion includes space for future production.
Innovative technology to reach new sectors
The new business includes production of machines that post-process metal parts made by additive manufacturing (3D printing). This technology, known as HIP (Hot Isostatic Pressing) applies high pressure and high temperature to metals, increasing their durability and design flexibility, and providing savings on raw materials and processing time. The application may also be used in other sectors, including prosthetic medicine.
Innovation and R&D
Hiperbaric invests more than 10% of its net profit in R&D and more than 20% of its staff is directly or indirectly involved in R&D projects.
"Hiperbaric's dedication to R&D has allowed the company to become the world leader in HPP for the food industry," said Hernando. "Now, we're on track to become the leader of high pressure technology, regardless of the industry or application."
About the 20th Anniversary and 20th Anniversary Event
Hiperbaric was formed in 1999, when Andrés Hernando, CEO of Hiperbaric, discovered the use of high pressure to extend the shelf life of food as well as improve food safety. This non-thermal food processing method keeps the organoleptic characteristics and nutritional value of fresh food. HPP applies to a wide variety of products: from juices and drinks, to avocado products, meat, seafood, ready-to-eat meals, plant-based dips, baby food and pet food. HPP meets the increasing demand for natural and healthy ready-to-eat foods without additives or preservatives.
Among Hiperbaric's milestones include developing the world's first horizontal HPP machine. Hiperbaric was recognized internationally several times. In 2008, the company received the IFT Innovation Award for the development of the largest-capacity HPP machine. In 2015, Hiperbaric received the Edison Award for its contribution to innovation and technological advances. Currently, the company maintains its global leadership position as a supplier of High Pressure Processing equipment.
The Nov. 6 event included more than 500 attendees, including employees, suppliers, customers and local and regional officials.
Keynote speaker was Toni Nadal, former coach and uncle of tennis star Rafa Nadal, whose presentation focused on motivation, self-improvement, talent and personal development. The event concluded with a tour of Hiperbaric's facilities.