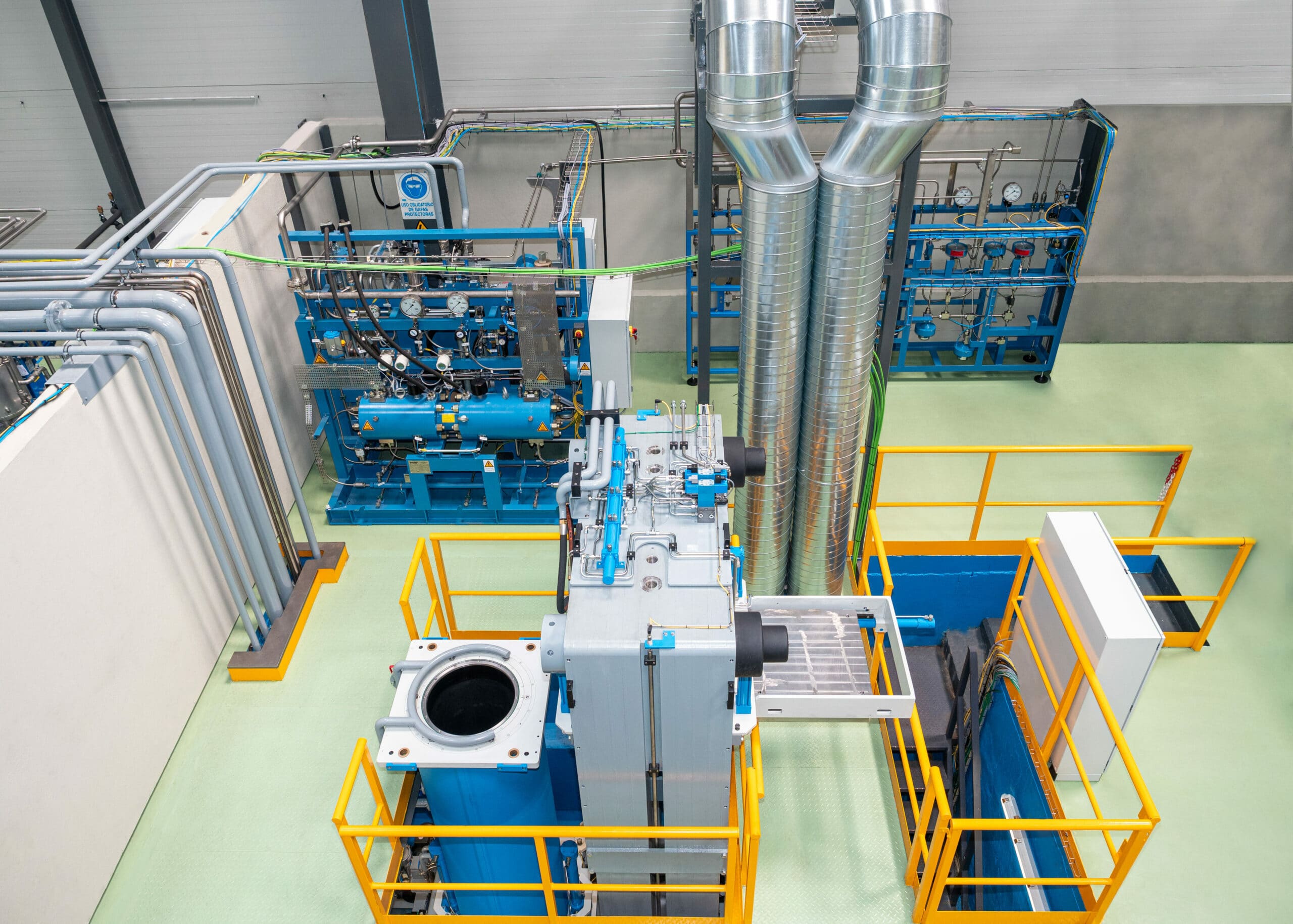 This Spanish company continues to expand its facilities after 20 years investing in technological innovation and launches a new line of business: high pressure and high temperature (HIP) machinery for post- processing of metal parts fabricated using additive manufacturing (3D).
Burgos,  Spain, 6th November 2019
Hiperbaric has inaugurated the expansion of its facilities coinciding with the 20th anniversary of its founding. Hiperbaric also presents the latest innovation developed by the company: Hot Isostatic Pressing (HIP), confirming the intention of opening a new business opportunity.
The company has celebrated this unique date with an event in which more than 500 people including employees, principal collaborators, suppliers, customers and the local authorities.
The company began its journey in the field of high pressures in 1999 with the development of its first HPP (High Pressure Processing) equipment, a technology that employs high isostatic pressures (up to 6000 bar) to extend the shelf life of food and guarantee food safety. Hiperbaric is today the leader in this technology thanks to its commitment to R&D, embodied in the more than 20 innovation projects carried out to date, for which it dedicates more than 20% of its workforce and a budget of more than 10% of annual turnover.
Innovative technology to reach new sectors
As a result of this innovative commitment, Hiperbaric has presented a new business line focused on the manufacture of machines for post-processing of metal parts. "This new technology has been developed thanks to an investment over 4 M €, but over all a tremendous engineering effort during more than 3 years", stated Andrés Hernando, CEO of Hiperbaric. This post-process, known as HIP technology (Hot Isostatic Pressing), is a heat treatment by which parts are subjected to high temperature (up to 2,000 ° C ) in an inert atmosphere at high pressures (up to 2,000 bar ).
The HIP process has multiple applications, among which are the sintering of powder metallurgical parts, the densification of castings, and the elimination of defects in parts manufactured by 3D printing. It is in this last application that Hiperbaric has focussed on due to the development potential that it has in many technological sectors, including aeronautical, automotive and prosthetic medicine, among others.
This new equipment developed by Hiperbaric has a maximum operating pressure of 2,050 bars and an oven with molybdenum resistors that allows it to reach 1,400ºC. Its hot zone has a diameter of 380 mm and a length greater than 1,000 mm, enough to house the build volumes of most 3D printers on the market.
The pressure vessel of the equipment boasts proven wire winding technology that provides a vastly improved fatigue life and maximum safety thanks to its "leak before burst" failure mode.
In addition, thanks to this design, it has been possible to implement a rapid cooling system that significantly shortens the cooling stage, guaranteeing the metallurgical properties of the parts and improving the productivity of the equipment.
Hiperbaric's dedication has allowed the company to become the world benchmark on HPP for the food industry. Nowadays, its target is to become the leader of high pressure technology, regardless the industry of application.
The opening had Toni Nadal as guest star. The former coach and uncle of Rafa Nadal gave all attendees an excellent lecture on motivation, self-improvement, talent and personal development. To conclude the event, all guests enjoyed a visit to Hiperbaric's facilities.