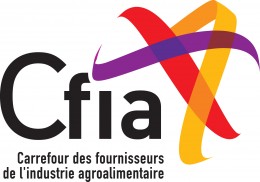 Hiperbaric will once again have presence in the most relevant shows and conferences in the food science and technology world.
Though 2014 does not have any of the massive international shows in which Hiperbaric always is present with its latest developments, such as IFFA, Anuga Foodtec, Process Expo or Barcelona Tecnoalimentaria, there are very relevant trade events in which we are participating:
11-13 February, 2014. CFIA Expo, Rennes, France. One of the most relevant events in the food technology sector for France. Please contact us if you would like to arrange an appointment with Dr. Carol Tonello, our Director of HPP Applications who will be representing Hiperbaric.

24-26 March, 2014. Foodex, Birmingham, UK. Joining our UK&Ireland partners Interfood Technology, Hiperbaric will be exhibiting in the most meaningful foodtech show for processing equipment and packaging in the region. Come and visit us in Booth Q320-330.
0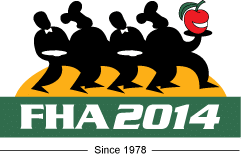 8-11 April, 2014. Food and Hotel Asia, Singapore. The biggest and most relevant food technology and hospitality show in the region. Recognised as the most international trade show, catering for ASEAN countries. Hiperbaric will present its latest developments for these markets, please join us together with our partners Cretel Equipment in our Booth in Hall 3, stand 3K2-07.
2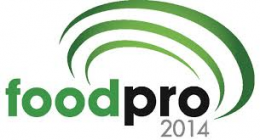 2-25 June, 2014. FoodPro, Melbourne, Australia. The largest food technology exhibition in Oceania. Hiperbaric will participate partnering with Swanell Corp and VC999. Oceania has always been a truly interesting market for HPP technology and Hiperbaric install base keeps on increasing there. Learn the latest developments meeting with us on Booth 019 (Main Hall).

9-11 November, 2014. Gulfood Manufacturing, Dubai, UAE. Gulfood had become so big that the organisers have decided to separate the technology event and give it its own entity: Gulfood Manufacturing is expected to be the reference expo in all the EMEA countries. Please visit the Hiperbaric booth there as well, this region is ready to adopt HPP technology!