HPP technology has been generally regarded as a technique for premium, high value added food products. Occassionally more expensive than other further processing methods, and mainly targeted to the ever-growing market of all natural, minimally processed, No Artificial Ingredients foods.
Well, facts speak and markets rule: there is also a niche market for all natural, raw, premium pet food products… now using HPP technology as well.
Pioneering in this field were Stella&Chewy's, a pet food manufacturer based out of Milwaukee, (WI), USA. On the food safety section of their website, they explain the process and the benefits it brings to their product offer. In their patent-pending process, Stella&Chewy's combines high-pressure processing with an environmental pathogen-reducing treatment system, which continually sanitizes food-contact surfaces with cleansing plasma, safely and effectively destroying pathogenic bacteria.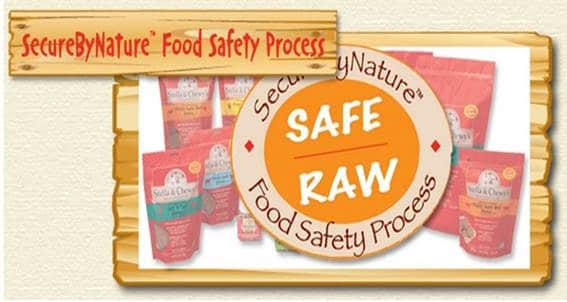 When Stella&Chewy's launched their HPP pet food range back in 2009, it was quite a surprise for many, such an example of innovation, a world's first user of this emerging technique for a – wrongly assumed- market in which pathogen control, freshness and organoleptic quality could seem less relevant.
By 2012, other well known pet food players have come into the HPP space, for example Nature´s Variety from Lincoln, Nebraska, USA uses high pressure processing for its range of raw&frozen pet foods as quality and food safety protocol.
Primal Pet Foods, San Francisco, USA, also explains the process and its advantages to pet food owners who choose the best for their companions.

After all, when you are interested in food quality and nutrition, you select only the best for the WHOLE family!