Green Plant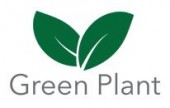 Green Plant Miami
WHO WE ARE
We believe that products are more than just an item on a shelf. We source ingredients with the highest integrity and most sustainability. Our mission is to create an impact in a growing industry that aligns with what you and your brand culture are looking for. Let us create, manufacture and package, while you focus on the growth and innovation of your brand.
Strategy Planning
With years of combined experience, we can bring more than just manufacturing to the shelf. Need us to create a product from scratch? Looking to white label an existing recipe? Perhaps you need consulting on market trends and product demographics. We are here to serve you.
USDA ORGANIC
Certified Organic does not have to be so far out of reach. With our facility certified we can ensure all of our ingredients meet your standards.
Phone #: +1 (305) 351-9177
Address: 3600 NW 59th St, Miami, FL 33142, USA
Email: hello@greenplantmiami.com
Visit the website