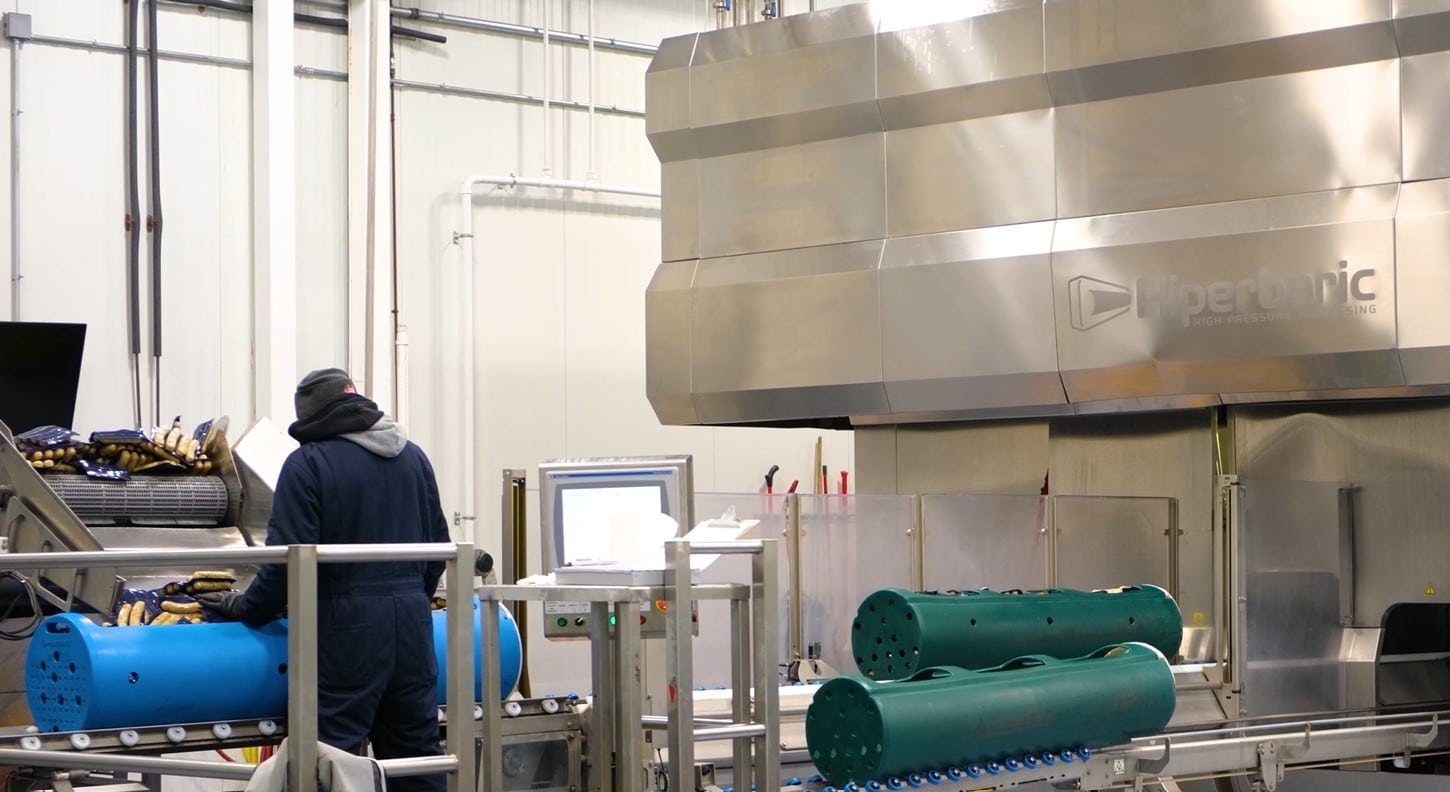 Dora's Naturals is a leading food & beverage third-party logistics and HPP provider company. Their mission is to provide value-added, natural foods and beverages to retailers in the Northeastern United States at unparalleled service levels. As a one-stop shop for distribution services, third-party logistics, cold-pressed co-packing, HPP, and DTC fulfillment, they can deliver food & beverage products to over 4,000 store locations in the tri-state area reaching as far south as Virginia and reaching as far north as New Hampshire.
---
Dora's Naturals: A Leading Food & Beverage 3PL and HPP Provider
Dora's Naturals is a renowned company based in South Hackensack, New Jersey that specializes in the distribution of value-added, natural foods and beverages to retailers in the Northeastern United States.
Through their hybrid distribution and merchandising system, Dora's Naturals can reach large, high-volume supermarkets, national drug, and natural food chains, as well as independent accounts and on-premise/food service locations.
In addition to customized distribution services, third-party logistics, and DTC fulfillment, Dora's Naturals has an in-house state-of-the-art HPP processing facility.
With a focus on health-conscious consumers, Dora's Naturals has become a trusted name in the HPP industry. The company's dedication to providing clean, minimally processed, and fresh products has earned them a loyal customer base.
Introducing High-Pressure Processing (HPP) Technology
High-pressure processing, also known as HPP, is an innovative technology used in the food and beverage industry to extend the shelf life of products while preserving their taste, texture, and nutritional value.
HPP involves subjecting packaged foods and beverages to extremely high levels of pressure, typically 6,000 bar / 87,000 psi, for 3 minutes. This preservation method effectively destroys harmful bacteria, molds, and yeasts, without the need for heat or chemical additives that may alter the product's natural composition.
In the world of food and beverage production, maintaining the highest standard of safety and quality is paramount. Consumers today are increasingly conscious of what goes into the products they consume, seeking options that are not only delicious but also minimally processed and free from harmful additives.
This demand has fueled the rise of innovative technologies, such as HPP, that enable brands to preserve the natural integrity of food while ensuring its safety.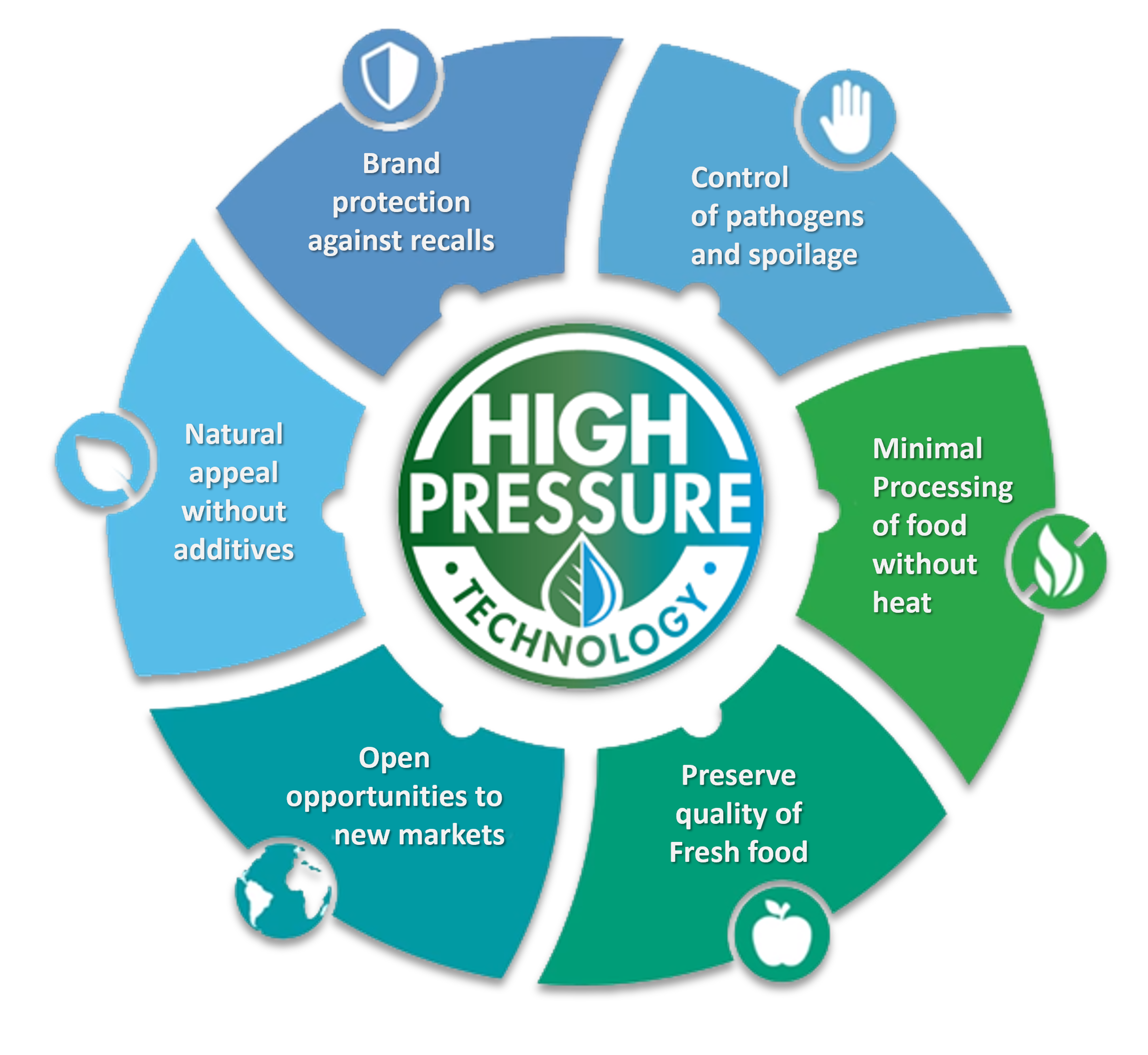 Benefits of high-pressure processing include:
Food Safety: HPP helps destroy harmful bacteria and pathogens, without getting rid of beneficial vitamins and minerals.
Longer Shelf-Life: HPP helps to greatly extend product shelf life anywhere between 2x and 10x.
Clean Label: HPP helps eliminate the need for unnecessary additives, allowing products to retain the clean label advantage.
Taste & Quality: No chemicals or heat means food & beverage products don't lose their fresh flavor, appearance, texture, or taste.
Eco-Friendly: The process uses only recycled water and electricity.
Dora's Naturals – Partner in Hiperbaric's HPP Global Tolling Network
The Hiperbaric HPP Global Tolling Network is a collaborative initiative established by Hiperbaric, the global leader and manufacturer of high pressure processing equipment.
The network brings together a group of tolling service providers worldwide that utilize Hiperbaric's HPP machines to offer HPP processing services to food and beverage brands. The network ensures global accessibility, driving the widespread adoption of HPP and benefiting the food and beverage industry. Typically, HPP services are charged per unit, pound, or cycle.
As one of the premier HPP tolling companies on the East Coast, Dora's Naturals processes all types of food and beverage products including juices and beverages, dips and sauces, meat products, and pet food. Other recent trending applications include ready-to-eat meals and baby food.
Hiperbaric HPP technology has been a key factor in their cold chain distribution to allow their customers to develop safe, fresh, and clean-label products.
Dora's Naturals – One-Stop Shop Food & Beverage Capabilities
In addition to HPP services, Dora's Naturals partners with a network of local beverage co-packers to offer a variety of co-packing services including cold-pressed juices, cold-brewed teas, functional beverages, and shots.
Just 9 miles away from NYC, at the crossroads of the turnpike and route 80, they can deliver the next day to the largest metropolitan area in the country.
Dora's Naturals wouldn't be a true one-stop-shop without offering direct-to-consumer (DTC) fulfillment. In addition to providing logistic services to retailers and distributors, they are also able to get products directly to the consumer.
From third-party logistics, DTC, and HPP to cold storage and distribution; Dora's Naturals can handle it all while brands are focused on growing their food business.