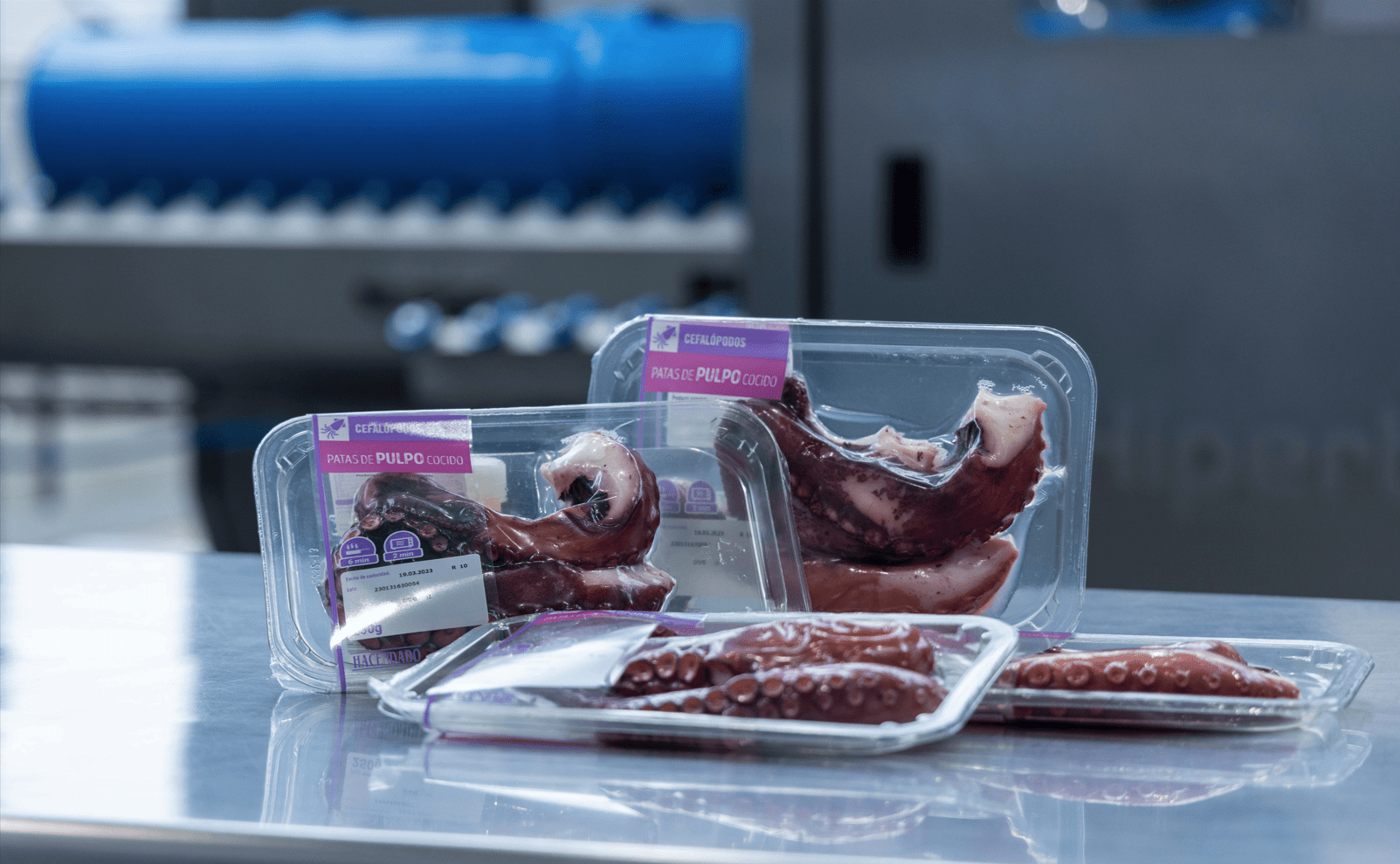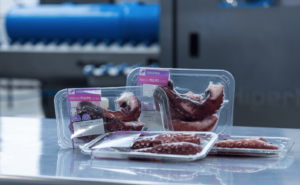 High Pressure Processing (HPP) is a great way to ensure that cephalopods stay fresh, safe, and delicious. HPP helps to extend the shelf life of these products, reduce bacteria and other microorganisms, and maintain flavor and texture. It also helps to preserve the nutritional quality of cephalopods. HPP is becoming increasingly popular among seafood producers and is already being used by several seafood companies. With HPP, seafood lovers can enjoy octopus and cephalopods in their freshest and safest form.
Are you looking for something delicious that's not your everyday dinner? Cephalopods are the perfect option. They make up a large part of the sea's biomass and are an excellent source of food. Cephalopods are a tasty and nutritious source of food. Cephalopods come in many shapes, sizes, and flavors. Common species include squid, octopus, cuttlefish, and nautilus. They can be eaten raw, cooked, grilled, fried, steamed, and boiled, to name just a few. Their flavor is delicate and sweet, and their texture is firm and chewy. The tentacles of squid and octopus have a unique taste, making them popular among seafood lovers. Cephalopods are high in protein, low in fat, and have a good balance of essential fatty acids. They are a healthy and nutritious option for seafood lovers and are perfect for those who are looking to switch up their meals.
High pressure processing (HPP)
If you're looking for a way to make your seafood safer and tastier, high-pressure processing (HPP) could be the solution. HPP has become increasingly popular among seafood producers in recent years due to its many benefits. Not only does HPP help to extend the shelf life of seafood products, but it also helps to ensure the safety of the food by eliminating bacteria and other microorganisms. Additionally, HPP helps to retain the fresh flavor of seafood, making it a great option for those looking to enjoy seafood, such as cephalopods, at its best. HPP works by subjecting cephalopod-based products to extremely high levels of pressure, which helps to reduce the risk of foodborne illnesses. This process also helps to extend the life of products and maintain the freshness of seafood, so you can enjoy it for longer. HPP also helps to preserve the nutritional quality of seafood, making it a great way to enjoy the full health benefits of this type of food.
Raw cephalopods
A study looked into how the HPP of fresh squid muscles affects purine, taurine, cholesterol, antioxidant micronutrients, antioxidant activity, and lipid oxidation when stored in refrigerated conditions. The authors reported that HPP could bring a few advantages as a cold-pasteurization technique, like reducing cholesterol and purine content, slowing down the loss of vitamin B2 and antioxidant activity, and maintaining taurine, dihydro peroxide, eicosapentaenoic acid, manganese, and copper. Another study was done to check if HPP could extend the shelf life of seasoned squid when stored under refrigeration – Fig 1. The squid samples were put through 4000 bar for 20 minutes and it led to a 2.77 log CFU/g reduction in the number of bacteria present. The control samples saw a 15.99 and 42.82 mg/g increase in dimethylamine and trimethylamine after 7 days of storage, whereas the HPP samples only saw a 5.27 and 10.21 mg/g increase, respectively. The HPP samples also saw a significantly lower autolytic activity after 7 days of refrigerated storage, compared to the control. All of this suggests that HPP could be a great way to process squid for better microbiological safety and longer shelf life.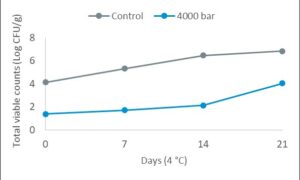 It was also found that using HPP can help preserve fresh octopus and stop microbial growth and off-flavors. HPP of 4500 and 6000 bar for 6 minutes stopped the formation of trimethylamine, dimethylamine, and bromophenol A (substances produced by spoilage microorganisms in seafood) by reducing the bacteria in raw octopus – Fig 2. This means that HPP can be an alternative to heat pasteurization, allowing to keep cephalopods fresh, retain flavor, and reduce nutrient loss. Plus, other researchers found that pressurizing at 4500 bar killed a lot of bacteria and cut down the autolytic activity that's common in octopuses. It didn't affect the muscle's hardness though. The changes that pressure caused in the ultrastructure weren't the same as the changes it made to the mechanical properties.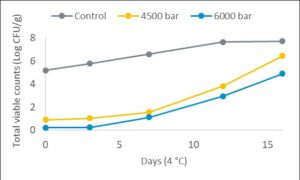 A commercial example of an HPP raw cephalopod is provided by Bacalaos Alkorta, namely raw squid processed with HPP (Fig. 3).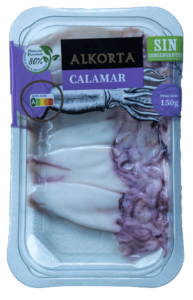 Pre-cooked cephalopods
Most HPP cephalopod products out there are already pre-cooked. HPP gives the same safety as pasteurization without overcooking, so you get to enjoy the original cooking point, flavor, and texture. No additives or preservatives – just pure cephalopods. It's natural and safe! They are generally vacuum-packed and pre-cooked, so you can indulge in the most natural and delicious way to eat cooked cephalopods.
HPP octopus is the star product of the category. A traditionally cooked octopus subjected to 6000 bars for 3 minutes can achieve an extended shelf life of up to 3 times. Among commercial examples, some of the first products on the market were from Villa Food in Italy and Spanish companies like Profand or Union Martin.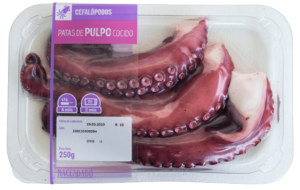 To sum up, HPP offers a great way to enjoy cephalopods at their best.
I hope you found this entry helpful, and if you have any further questions or would like to discuss anything, please do not hesitate to reach out to us.