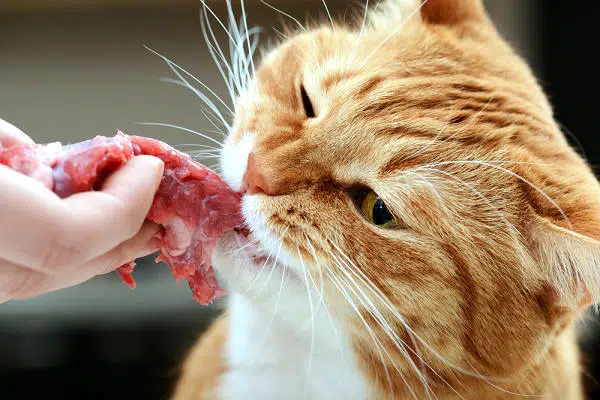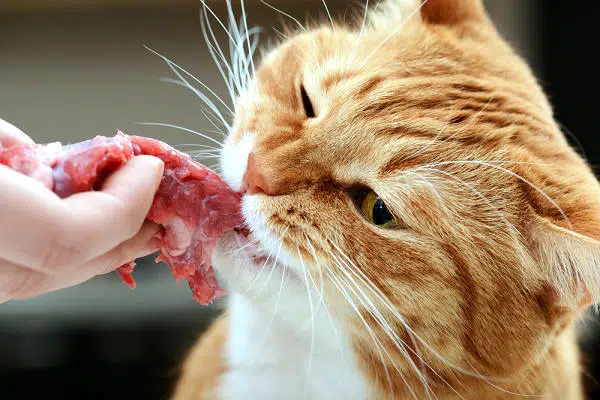 There is an increasing number of pet owners looking to feed their pets with raw food, also known as BARF diet, due to the perceived health benefits. High pressure processing (HPP) is a technology that allows the production of safe raw pet food while keeping its organoleptic and nutritious characteristics, without the addition of any artificial preservatives. As a result, the number of raw pet food products in the market is thriving, giving consumers a variety of healthy solutions to feed their pets.
---
Nowadays, many households consider cats and dogs to be members of the family. That is why, an increasing number of pet owners are searching for healthier alternatives to traditional pet foods, such as canned or dry. The possibility to feed their companions nutritious, fresh and natural meals has been boosting diets based on raw pet food. This kind of feeding is also known as BARF diet: Biologically Appropriate Raw Food or Bones and Raw Food. This type of diet may present several benefits, such as improved nutrition, healthier/regular digestion, cleaner teeth, shinier coat and relief from food allergies/sensitivities. Moreover, it seems logic to feed cats and dogs with raw food since their organisms are designed to live in the wild where there is no cooked food, doesn't it?
Although very appealing, feeding pets with raw food may pose a health risk for both animals and humans since it can be contaminated with several pathogenic bacteria. In actuality, the U.S. Food and Drug Administration (FDA) Center for Veterinary Medicine (CVM) conducted a study comprising more than 1,000 samples, reporting that Salmonella and Listeria monocytogenes were more prevalent in raw pet food (present in approximately 16 % of the tested food) than other forms of pet foods.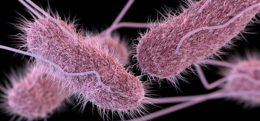 In addition to increasing the pet's risk of infection, contaminated raw pet food can also risk pet owners when preparing the pet meals, by cross-contaminating human food, or through direct contact with the pet, for instance by licking.
As a result, regulatory agencies suchlike the European Commission and the FDA implemented "zero tolerance" for Salmonella presence in raw pet foods through EU Regulation (EC) No 142/2011 implementing Regulation (EC) No 1069/2009 and the Food Safety Modernization Act of 2011, respectively.
BARF diet made safe
High pressure processing (HPP) is the only non-thermal preservation technology that meets the high-standard requirements of both consumers and manufacturers of the pet food industry. It eliminates harmful and spoilage microorganisms by holding the products under high hydrostatic pressure (4,000-6,000 bar / 400-600 MPa / 58,000-87,000 psi). Hence, it reduces or eliminates the need for chemical preservatives.
In BARF diets based on raw meat-based products, HPP improves its safety and shelf-life as it allows several log reductions of spoilage bacteria and pathogens associated with raw meat, such as Salmonella, Listeria, E. coli, and Campylobacter. In fact, research has revealed that with HPP it was achievable up to 6.2 log CFU/g reduction of E. coli in raw meat-based pet food formulations.
Keeping it tasty and nutritious
HPP does not considerably affect the organoleptic quality of raw meat. For instance, scientific research showed that minced beef and chicken subjected to HPP did not present many differences in the aroma profile from unprocessed meat, even after two weeks of refrigerated storage at 5 °C. Therefore, it preserves the fresh attributes of the products, such as flavor, for several weeks up to a few months at refrigerated conditions.
Likewise, HPP does not induce changes in the nutritional value of meat-based food products, where pet food formulations are included, as demonstrated in a study conducted by IRTA with raw beef. Overall, the researchers did not report any significant differences in the content of humidity, fat, carbohydrates, proteins and amino acids. Similarly, no significant differences were shown in the content of vitamins B1, B2, B3, B6, folic acid or in the profile of fatty acids Ergo, HPP allows pets to have the benefits of raw food without the danger of pathogenic bacteria.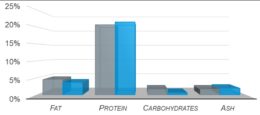 HPP raw pet food – Companies & Products
All of these advantages allow pet food manufacturers to produce safe raw pet food without the addition of any chemicals, preservatives or other non-natural additives. In addition, manufacturers can comply with current legislation, without compromising the organoleptic characteristics and the nutritional quality of their products.
As a result, an increasing number of pet food manufacturers are resorting to HPP to ensure the safety of their products. Stella & Chewy's was the first pet food manufacturer, in 2007, to use HPP to eliminate pathogen contamination in its BARF diet products. In the following year, both Nature's Variety and Primal Pet Foods started doing research on HPP and began placing HPP products on the market in 2009 and 2011, respectively.
These days there are several companies using HPP, still, most of these companies are based in the USA, although this trend is spreading around the world. It is possible to find this kind of product, for instance, in Canada (Raw Truth), New Zealand (Kiwi Kitchens) or Spain (Petkis).
The growing number of pet food manufacturers led to an increase in HPP raw pet food products available. Frozen raw formulas are a convenient and easy way to provide pets a safe, moist, well-balanced, and wholesome raw food diet. Just have to pour, thaw and serve without the need to re-hydrate.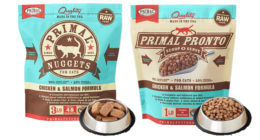 Freeze-dried raw formulas and treats are nutritionally equivalent to frozen raw formulas, however, stable at room temperature. They are extremely palatable and break apart very easily, making them easy to use as treats or rewards.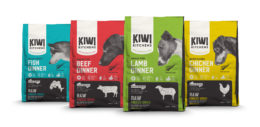 Raw meaty bones, such as chicken or turkey necks, backs, and wings that can be used as a treat or a snack, or as a food supplement that can promote a healthy mouth.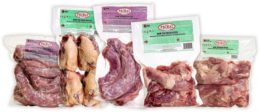 Overall, there is a growing number and variety of HPP raw pet food products that give consumers a panoply of safe and nutritious choices to feed their pets.
Contact us if you want to know more about HPP applications for pet foods and the multiple benefits that this technology can provide to your products.