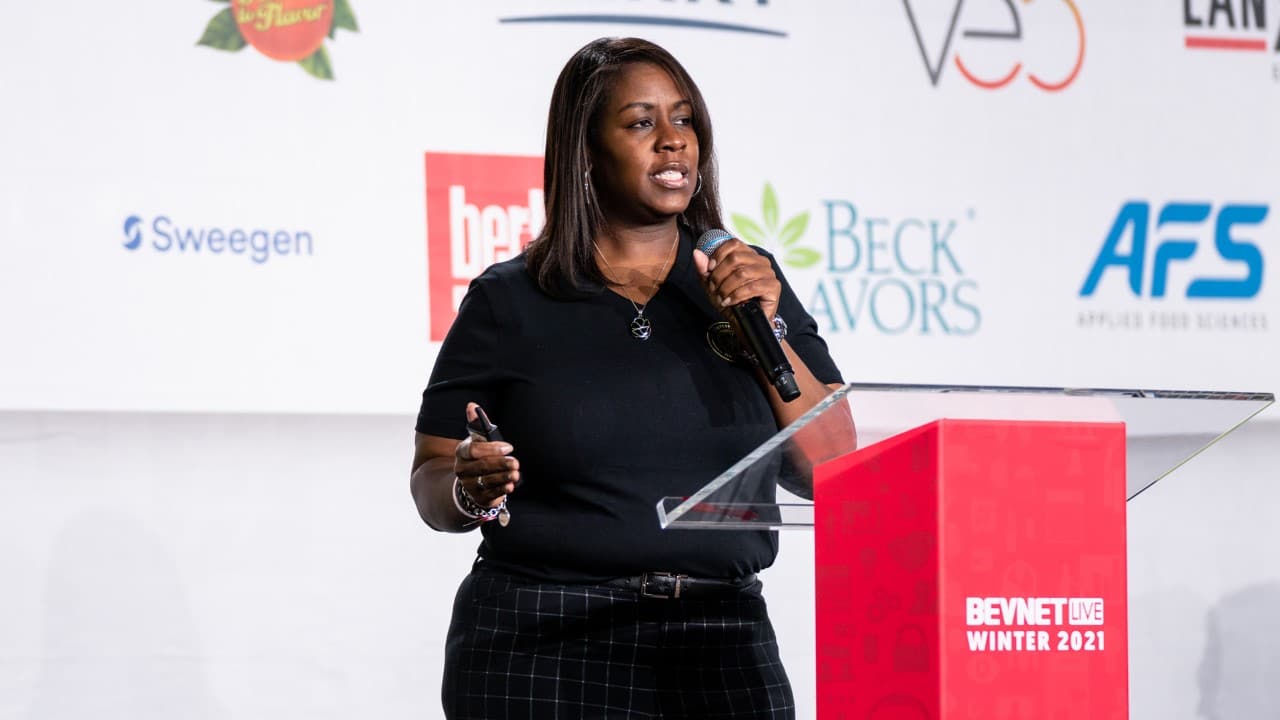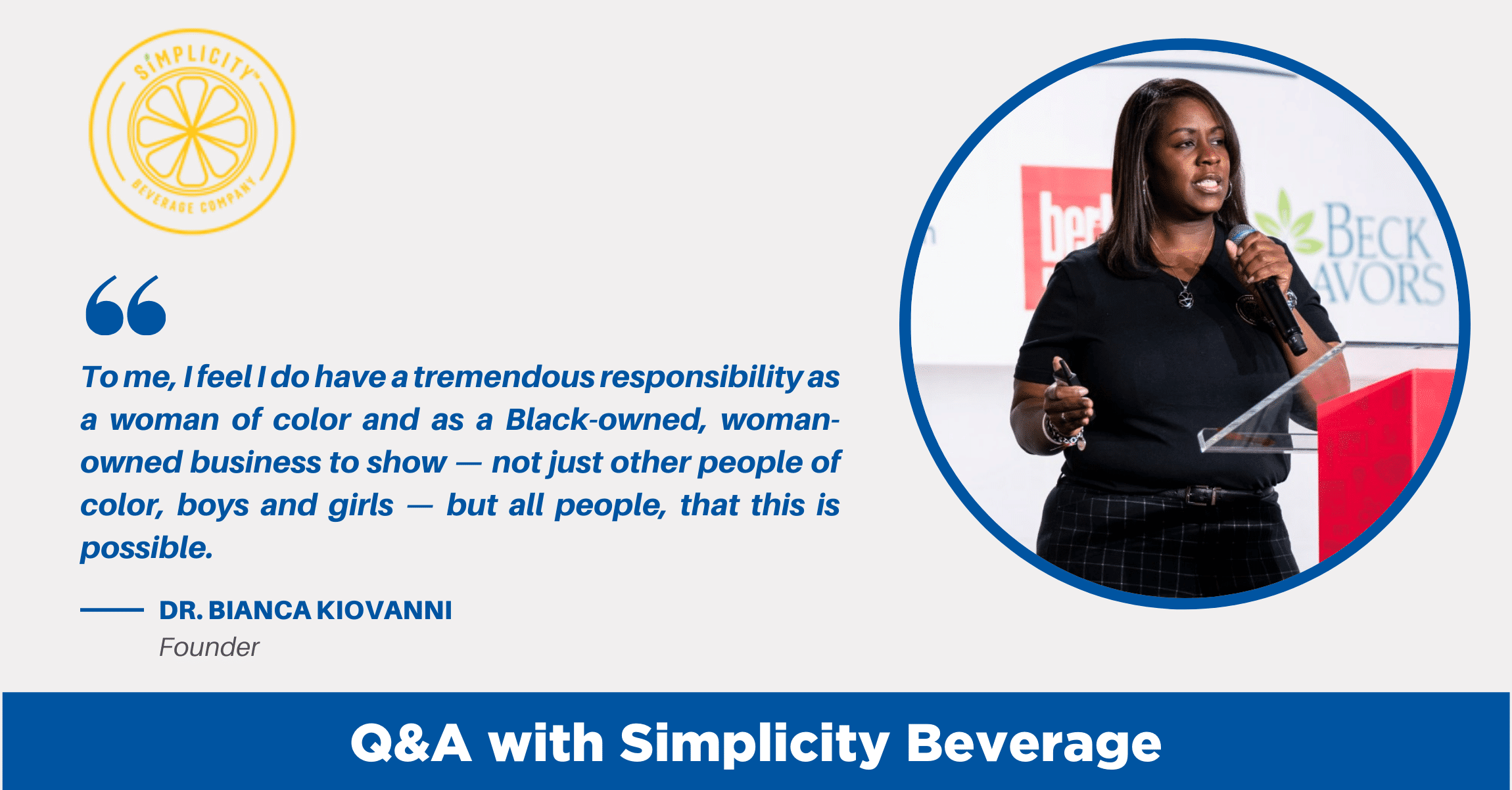 Hiperbaric sat down with Bianca Kiovanni, founder of Simplicity Beverage in Atlanta, GA. a company that produces craft cold teas and lemonades, in celebration of Black History Month. Bianca is not only the founder of a natural tea and lemonade company, by day, she practices as a Chiropractor and Functional Medicine Practitioner.  Her interest in nutrition and counseling her patients is one of the reasons she founded the company. She blends her interest in health and food with Droplets of Knowledge™, factoids about the healthy ingredients in her beverages printed on the front of each bottle. As a testament to her success, Bianca was a finalist at BevNET Live's Showdown in December 2021.
---
Q&A with Simplicity Beverage
Q: Tell me about Simplicity Beverage and how you got started.
A: The tagline of the company is Clean Ingredients, Complex Flavors™. I got into Simplicity by what I like to call "by mistake, on purpose."
During the day, I am a doctor. One of the things I do a lot of is nutritional counseling. I noticed in talking with my patients that nobody talked about what they drank only what they ate. If you've got someone who's maybe pre-diabetic, but they're going to the gas station filling up a 96-ounce tumbler of some carbonated product, that's just as big of an issue as what they're eating. And that's how Simplicity got started.
Like my patients, it was kind of a challenge for me to say, "You know what, I definitely need to cut back on processed products," even juices and beverages. You read the bottle, it's 10% juice, 5%, you wonder, well, what's the remaining percentage? I literally got in my own kitchen one day and said, "Is it possible to come up with something that tastes good, that's full of flavor, that doesn't have the chemicals, the processing, the artificial colors, the sweeteners, things of that nature?" And that's exactly how Simplicity was born. I would just tinker with it over the past 10 years because it was something that I always had to do after work. I tried to launch the company several times and it seemed every time, something catastrophic would happen, the last one being the pandemic. I literally did a photo shoot for the product March 2, 2020, and by the time we got the pictures back, the country was shut down.
I had to put off the business for a year, and then again, just focus on healthcare. In 2021, I said, "It's now or never." I launched Simplicity with four flavors. The first flavor is called Basil Breeze. It's a basil lemonade. Then I have FulFill-Mint, which is a mint-infused green tea. I have Guava Goodness, which is guava lemonade, and Island Time, which is a hibiscus tea. Everything is sweetened with organic cane sugar and is gluten- free and vegan. We have no artificial dye food coloring. I use the HPP process to pasteurize and maintain the refrigerated shelf life of my products.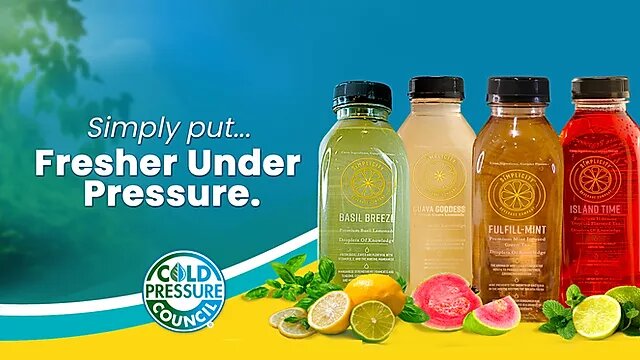 Q: Did you start the business with HPP?
A: Absolutely. As a healthcare provider, I knew what I wanted and most importantly, what I didn't want. I said, "There's got to be a way to not heat pasteurize the beverages," because when you heat pasteurize, you do what's called denaturing. Denaturing is like what happens to an egg. If I take a raw egg and boil it, I can never return it to a raw egg as opposed to water where you can heat it or freeze it, but you can always turn it back to liquid. Ironically, I was talking to one of my patients who works in the food and beverage space, and he said, "There's actually a new technology out called HPP where you don't have to heat the product." And I was like, "That's exactly what I'm looking for." Throughout my shelf-life-testing and validation testing, I've always utilized the HPP process.
Q: How did Simplicity Beverage connect with Hiperbaric?
A: They conducted my validation study. My goal is to get into the retail space, the grocery, hopefully the hotel space. I knew I had to have those studies to prove that the HPP process was good for my offerings. Also, Hiperbaric introduced me to my co-packer and my toller, Universal Pure, both in Atlanta.
My beverages are more than 12 weeks refrigerator stable. We proved that we didn't have any E. coli, Salmonella growth, things of that nature, which, obviously, when you're dealing with retail suppliers they want to know how good the product is going to be in their warehouses.
Q: Tell me about the actual manufacturing process? Do you source your ingredients locally?
A: Everything takes place in Atlanta. I have a co-packer that produces my products, and all my recipes are 100% self-formulated. The beautiful thing about my co-packer is he uses HPP for other beverage products. We try to use local ingredients, but certain things can't be sourced locally because they're not grown here, like guava. Guava doesn't grow in Georgia.
Q: The cold-pressed juice category is growing. What do you think is driving the growth?
A: I think sometimes there can be a disconnect between what manufacturers of consumer package goods want or what they think customers want vs. what customers actually want. That again was the benefit of working in healthcare — patients are literally telling me to my face, "I don't want processed products. I want fresh, I want natural. I want clean. I want to feel good about what I'm putting into my body."
And with the pandemic, with people being at home, I think people had a lot of time to really sit back and reflect on their food and beverage choices, especially being on lockdown for a while. We didn't even have access to the same restaurants and bars that we would normally go to. I think it caused people to take a step back and think about what they were doing. What are we putting into our bodies?
Q: Where do you see the category headed over the next five years?
A: I see the category growing for multiple reasons. People want to live longer and are more aware of the cost of healthcare. If there's something you can do now to prevent health expenses in the future, that's going to have a lot to do with your diet.
And cheaper is not always better. Convenience is not always the best thing. I think people are more cognizant about reading labels and understanding ingredients. With the increase in children's food sensitivities, parents are more aware of what they're purchasing. You have things like food co-ops and farmers markets where people are getting more interested in what they're putting into their systems. I see the market continuing to grow because of social media and other avenues that cause people to become more aware.
Q: Switching gears to your recent recognition by BevNET and its Beverage Showdown Competition in which you won second place, how did you get involved with that?
A: My former co-packer had told me about BevNET. They said, "If you want to know anything about the food and beverage space, BevNET is the place to go." And, ironically, I was in my office, I was literally with a patient and I happened to have my cell phone in my hand, which is something I usually never do. And an email came through on November 11, saying, "You have one more day to submit your company for BevNET Live." And I was like, "Well, one more day." I didn't know that I had any days.
I was reading what the qualifications were. And I said, 'Well, my company meets the qualifications." I just hurried up and got my application in and shot my video and submitted it. And then the following week, I was selected as a semi-finalist. I shipped product and went out to California in December and pitched my company and ended up coming in second place.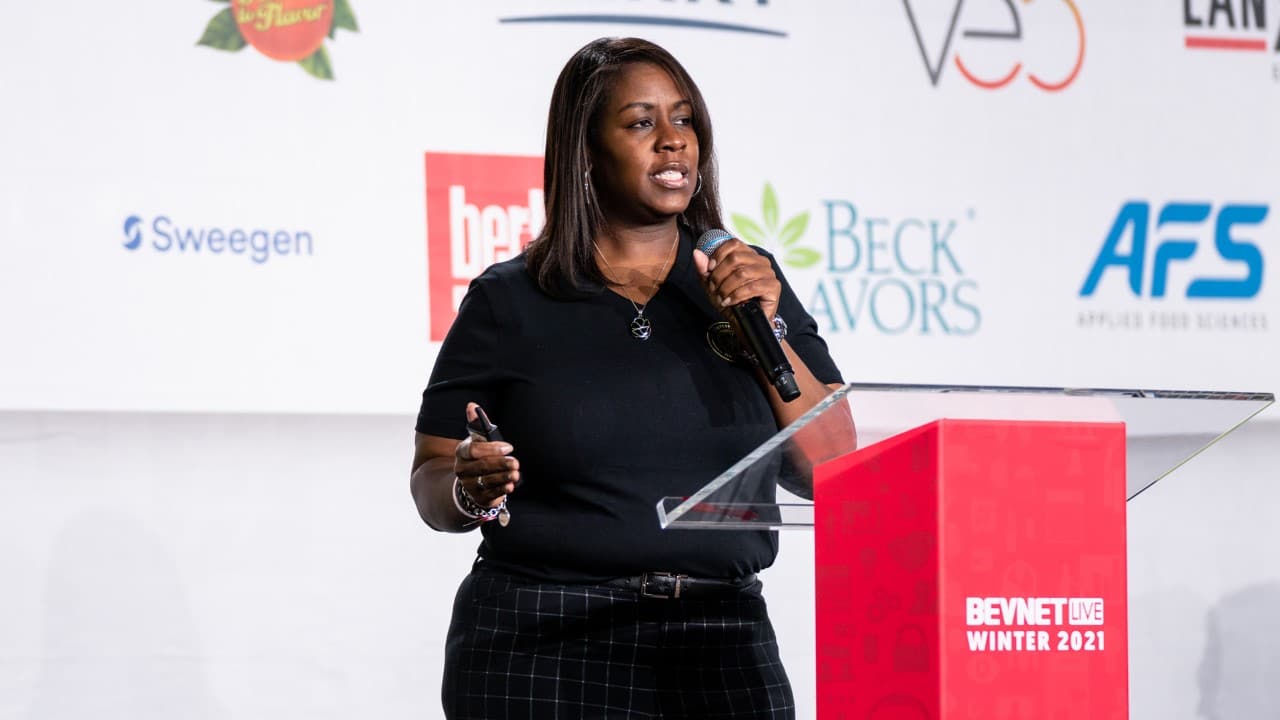 Q: Shifting gears again, February is Black History Month. What does that mean to you?
A: It's very significant, I don't think February being the shortest month is the best month, but it's my birthday month, so you have to get the best quality people in the shortest amount of time. Black history, Asian-American history, Native American history, Latinx history, it's all important. It's all relevant. I don't think a month is enough time by a long shot. But I think with social media we're getting into the space where hopefully we're starting to learn about some of the more current movers and shakers who are pushing the envelope in the food and beverage space, in technology, in healthcare, in IT, in the legal fields.
To me, I feel I do have a tremendous responsibility as a woman of color and as a Black-owned, woman-owned business to show — not just other people of color, boys and girls — but all people, that this is possible. You can do and have as much as you want, if you're willing to do the work, that's the most important part and doing the work is irrespective of color, race, religion or background.
Q: Where can people buy your product?
A: Right now, we're direct to consumer. I launched my company November 1 and found out about BevNET 11 days later. With the labor shortage, I didn't want to go through the hassle of trying to figure out a whole brick and mortar space right away. With the pandemic, food delivery services platforms exploded. I said, "Well, why not take my product directly to the consumer?"
You can get our products locally on Uber Eats, Grubhub, DoorDash, Postmates, and we're in a couple of food halls in Atlanta. When I launched, we were right around the holidays. With the supply chain and shipping challenges, I didn't want to affect the product and reputation of my business trying to jump out there and start shipping regionally or nationally.
So that's what we're working on now, our regional and eventually national distribution, as well as distribution into several restaurants. My goal is by 2022, we're in local grocery stores here in Metro Atlanta, pushing forward towards regional and national distribution.
Q: I noticed your interest in sustainability – you print the logo and product information directly on the bottle, instead of using an adhesive or shrink-wrapped label.
A: We didn't want to use labels or adhesive. Our bottles are 100% PET plastic, which is compatible with the HPP process. That was something I was not willing to negotiate. Our bottles are 100% recyclable and can be upcycled into tote bags, furniture and other products. With my co-packer, 100% of the waste from juicing goes to composting. I wanted to formulate this company from the outset with a certain vision and mission statement.
Also, the HPP process is a cutting-edge technology that uses only cold water and extreme water pressure. There is no need for electricity and/or fossil fuels, as the cold water is never heated and is eventually recycled for continuous usage.