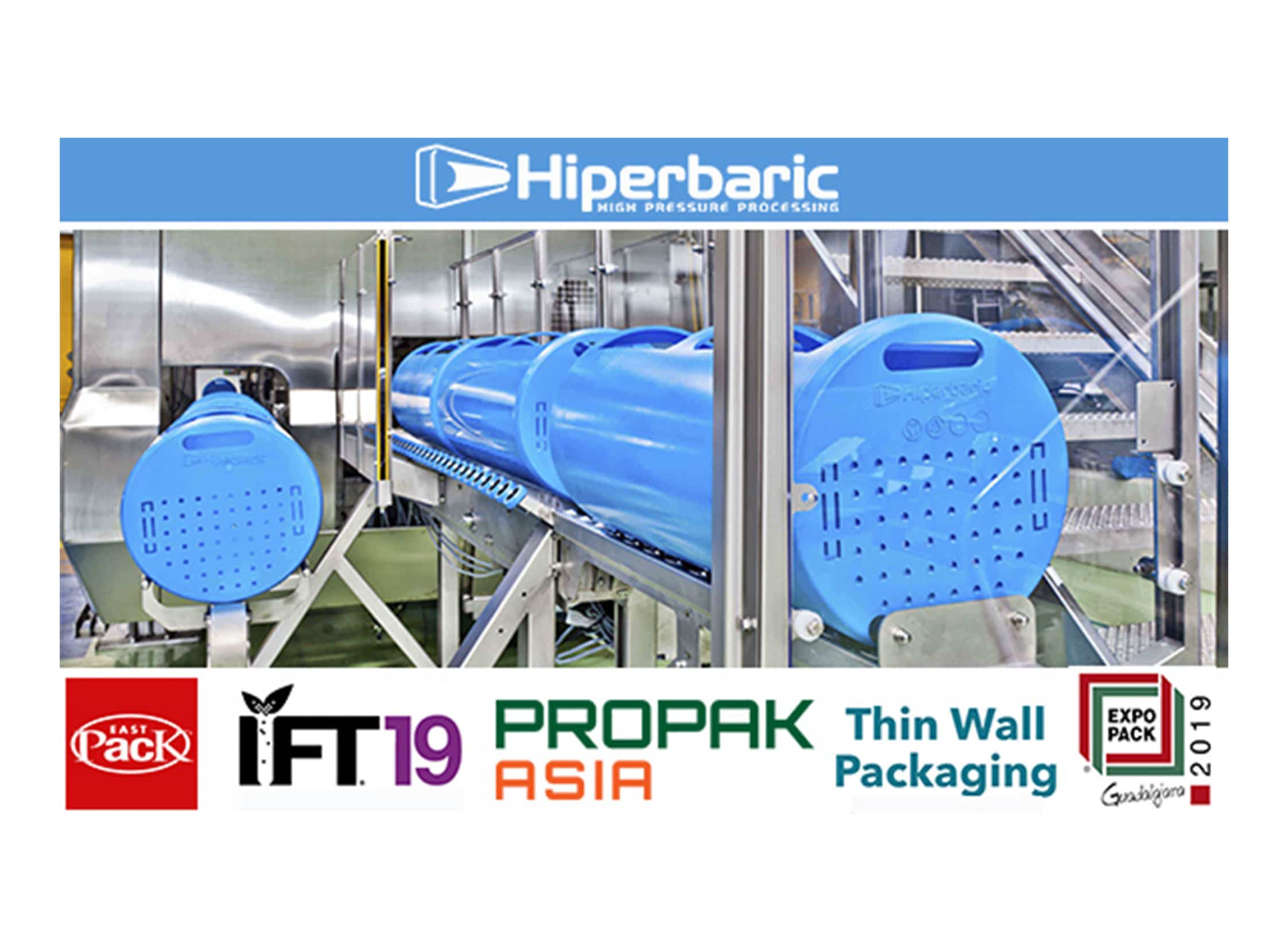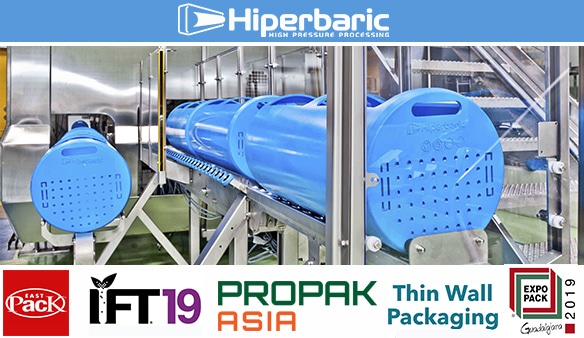 The importance of packaging in the HPP industry determines our agenda next June, since most of the events of this month are related to this area. We keep supporting our clients and expanding the numerous advantages of HPP technology with our effort and presence in the main HPP events. Besides, We seek collaboration with potential HPP packaging suppliers to find innovative and efficient solutions for our clients.
Find us in the most relevant events and trade shows next month of June!
HPP packaging: a key factor for High Pressure Processing Technology
Packaging is a key aspect for High Pressure Processing of food and beverages. It is of utmost importance to protect the product avoiding any damage or contamination that could affect the brand image or the confidence in the technology. The two main requirements are the water resistance and the flexibility of the packaging materials, characteristics normally accomplished by plastics. Furthermore, packaging is a relevant issue in marketing, in the consumer acceptance of the HPP technology and in the productivity, since its shape determines the filling ratio of the carriers. With all these facts given, from Hiperbaric we consider it is a priority to attend the main food packaging and processing events of next June.
Visit us! We will help you to choose the appropriate HPP packaging for your product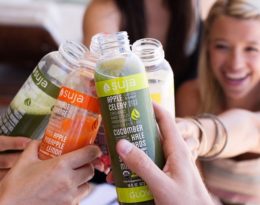 IFT19
The prestigious Institute of Food Technologists (IFT) organizes an annual event that bring together more than 20,000 professionals of the food industry. This edition (IFT19) is taking place between 2.5 of June in New Orleands (USA). More than 1,000 exhibitors will present the last innovations and tendencies regarding ingredients, technology, equipment and food processing and packaging. Besides, more than 100 scientific sessions will be given by food industry professionals.
This is a special edition for Hiperbaric, since our Commercial & Food Applications director, Carole Tonello (PhD), has been awarded with the 2019 Nonthermal Processing Division's Outstanding Service Award", as a well-deserved recognition to her large contribution and achievements. She is going to be one of the speakers of the Nonthermally Processed Foods short-courses that are being imparted the 1st and 2nd of June before the event itself

EXPOPACK
Hiperbaric will have a booth at EXPOPACK, a processing and packaging trade show between 11-13 of June in Guadalajara (Mexico). It is expected that more than 16,000 visitors will attend, coming mainly from Mexico and Latin America, and more than 700 companies will exhibit their products.
Mexico represents one of the main HPP markets in the world, thanks to the huge impact of its key fruit, avocado, together with its derived products, such as guacamole. Mexico is the first avocado manufacturer in the world and the USA the first consumer. These data, together with the shelf-life extension and the added value provided by HPP technology, have turned Mexico into a priority market.
In such an important event and market, Hiperbaric will take advantage to meet some of our clients and to identify potential HPP packaging suppliers, informing them about the possible applications of their products and setting up fruitful collaborations for all parties involved: food manufacturers, packaging suppliers and Hiperbaric.
Come to our stand! We will be more than glad to receive you at booth 2538

EastPack – Advanced Manufacturing New York
EastPack is one of the 6 specialized events under the roof of Advanced Manufacturing New York tradeshow, the most outstanding packaging event in the East Coast of the USA with 8,000 professionals.
Vinicio Serment (PhD), our expert in Food Applications, will present our unique in the world in-bulk technology. This Hiperbaric equipment has been developed to process great volumes of bulk juices and beverages before bottling. Its main advantages are the increase of productivity, the reduction of unit costs and the possibility to use any material for juices and beverages packaging. Don't miss the opportunity to learn more of the equipment that will stir up the beverage industry!

Thin Wall Packaging
The 8th edition of Thin Wall Packaging is taking place the 18th and 19th of June in Chicago, packaging industry hub of the USA. This event is based in its complete conference program about the functionality of plastics for the protection and preservation of different food products. New applications and technology developments as well as design and automation improvements will be exposed.
Once again, our colleague Vinicio Serment is representing Hiperbaric giving the conference High pressure processing (HPP) industry perspective and packaging overview the 18th of June at 11.20. Attend and discover all the aspects related to HPP packaging!

ProPak Asia
Hiperbaric participates as an exhibitor in ProPak Asia, the most important tradeshow in Asia in the food, beverage and pharmaceutical processing and packaging industry. This event takes place between 12-15 of June in Bangkok (Thailand).
ProPak has become our central event in Asia due to its great gathering of remarkable professionals such as potential clients, HPP packaging suppliers and manufacturers of food processing equipment. It hosts more than 48,000 and 1,500 exhibitors.
Apart from the relevance of the event itself, Hiperbaric will take advantage of the numerous opportunities of this geographic area that comprehends some of the most populated countries in the world (China, India or Indonesia) with really young populations, with an increasing middle-class and a noted influence in consumer habits coming from Western countries. Moreover, the climate allows large and various agricultural productions, and are investing significant economic resources in the processing industry to export more added value products.
With these characteristics, we will try to take advantage of the opportunities of the Asian continent, especially in the juices, beverages and other exotic fruit based products that constitute the main client industries of HPP technology in this region.
Visit us at Booth BC01, Hall 101!

If you want to know more about our HPP equipment and the benefits it can bring to your products, don't hesitate to arrange an appointment with us in any of these events, we will be more than glad to collaborate in the development of your project.