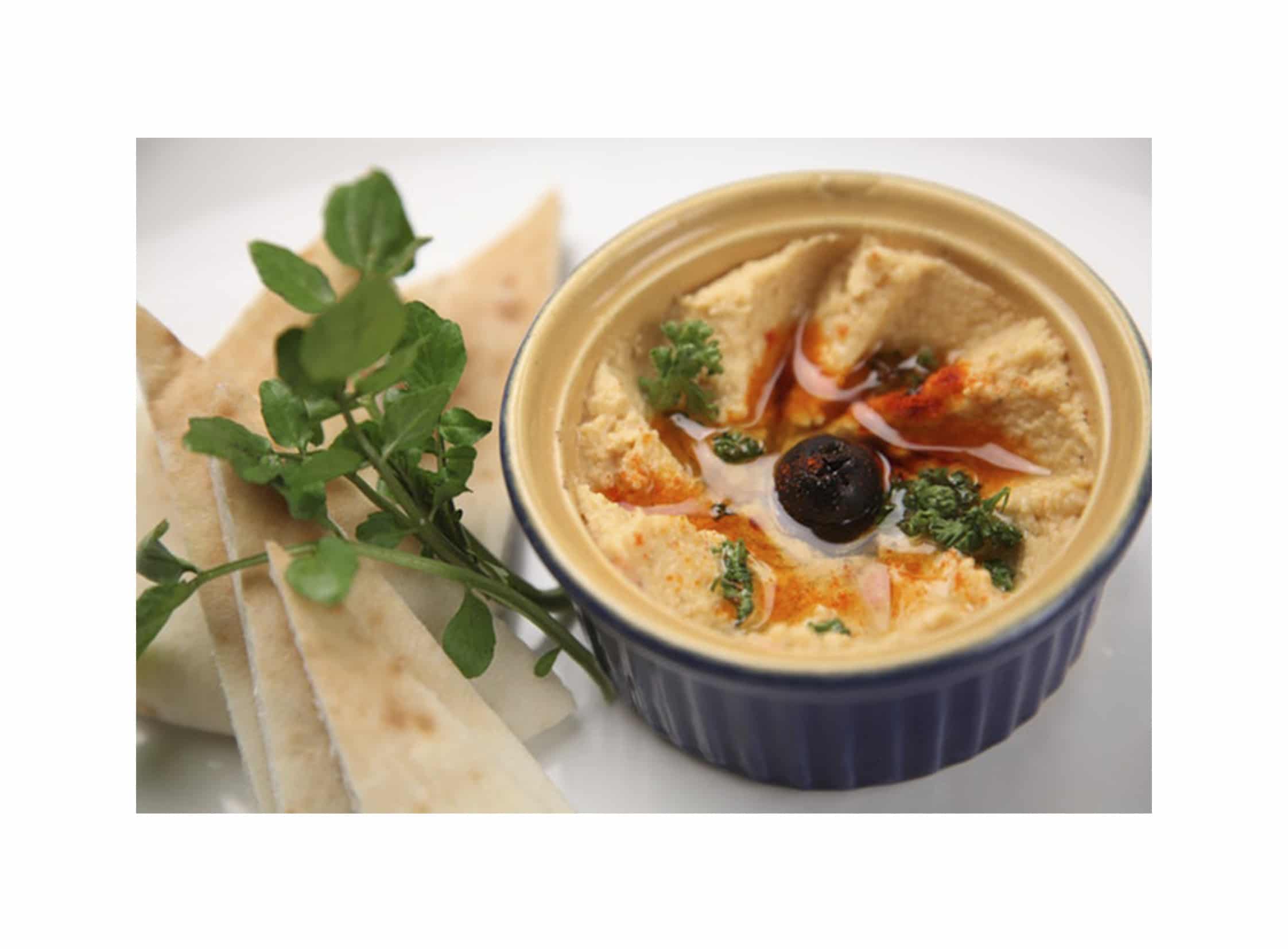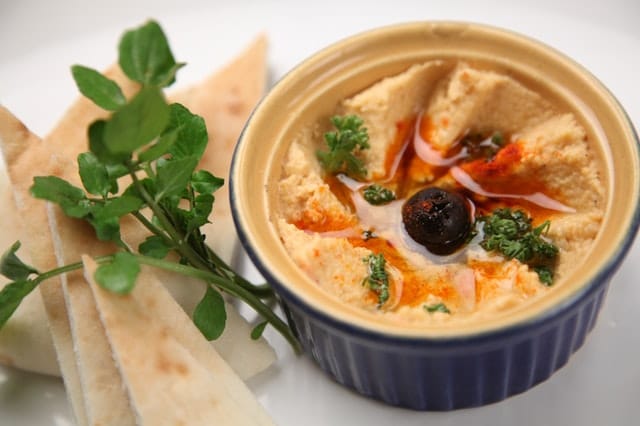 High Pressure Processing (HPP) is widely used as a non-thermal preservation technology for guacamole shelf-life extension, an application that is second only to fresh juices in terms of popularity, however new products are experiencing a fast growth within the HPP Dips category. Straight from the Middle East, HPP hummus is leading the growth of the category through a rainbow of unique flavors and colors well preserved by HPP.
Unless you have been living in a cave, located in a no man´s island in the middle of the ocean since the beginning of the millennia, you´ve heard about this yellow paste called hummus and you have very likely tasted it whether at home or in that trendy restaurant around the corner.
But, besides a popular source of protein amongst vegetarians and those who seek a healthier diet with lesser meat consumption, hummus is a product with a rich tradition and brilliant future in a product category dominated by guacamole.
Indeed hummus offers an interesting combination of characteristics:
On one hand, it could be 100% plant-based or a plant based product, with a high-protein content that completely matches the increasing demand for these products and the concern of the protein intake in plant-based diets.
On the other side, its mild flavor makes it easy to be adopted by new consumers and also allows to develop new recipes and tastes to attract more consumers by simply adding new ingredients, such as beetroot or avocado to its 6-ingredient recipe.
Discover how HPP is helping companies to make this millenary dip to spread across the world and become a permanent resident in the fridges of the XXI century.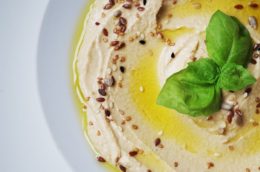 From the Middle East to the world
Hummus, which stands for chickpea in Arabic, is a dip or spread made from 6 simple ingredients: chickpeas, tahini (sesame paste), olive oil, lemon, salt and garlic that was traditionally consumed by Levantine populations from breakfast to dinner. Hummus is present in many Mediterranean and Middle Eastern cuisines although its origins remain unknown and are often matter of dispute as many counties claim it be the origin of the dip.
Due to its important role in different cultures, hummus was quickly popularized in North America and Europe by immigrants from Middle East during the late XX century. Its growing popularity makes it a product commonly found in big cities´ supermarkets.
The wave of plant-based
As the concern for the role of meat consumption in different first-world diseases and global warming rises amongst consumers. There is an increase in the popularity of vegetarian, vegan and other plant-based related topics around the world.
See the popularity of the terms "plant-based" or "vegan" in Google searches below according to Google Trends.


However, it seems that the interest in meat-free products does not come from non-meat eaters: while the number of vegetarians and vegans amongst US population seems to be stagnated according to a recent poll conducted by Gallup that found that only 5% of the US consumers identify themselves as vegetarian (unchanged from 2012) and 3% as vegans (only 1% more than in 2012), 23% of North American consumers are demanding more plant-based protein options according to Nielsen, as they perceive them as useful tools to improve their overall health and nutrition, manage their weight and cleaner meals.
This data suggest that the bulk of the demand for more vegetarian options come from non-vegetarian consumers instead of vegetarian consumers which means that the main driver of this increased demand is no to replace meat but to compliment it as sides, such as dips.
There is no doubt that the expansion of the dips market beyond cheese is mainly due to guacamole, since this popular Mexican dish has become omnipresent in restaurant and fridges all around the world and raised from the tex-mex nachos and burritos, that originally popularized the dip, to a product to be consumed by itself at home.
Guacamole has become a healthy, indulgent, guilt-free snack that we can easily grab from  our shelves anytime we want to eat something quick thanks to the extended shelf lives brought by HPP that made possible the conversion from a fresh product to a convenience product.
But while guacamole industry seems to be far from reaching a plateau with Mexico expanding its capacity for HPP Guacamole and new countries entering the market such as Colombia, consumers are looking for new flavors and specially the raising concern about the protein intake is benefiting the raise of a second wave of plant-based, high-protein products and this is where HPP Hummus has an advantage against fat-rich guacamole.
Protein, a main tendencies driver
If consumers are keen to consume more plant-based products and indeed demand more vegetarian products, why don´t they give up meat?
This may be explained by the fact that one of the main concerns consumers face when considering increasing their consumption of vegetarian products pattern seems to be protein and carbohydrates intake.
The concern about "consuming enough protein" and "avoiding carbs" is not exclusive to those looking for a more vegetarian-like lifestyle but a market driver since protein has been consistently recognized as one of the top 10 tendencies for the food market in the last years and it is common to find protein-enriched products in almost any shelf of the supermarket all around the world.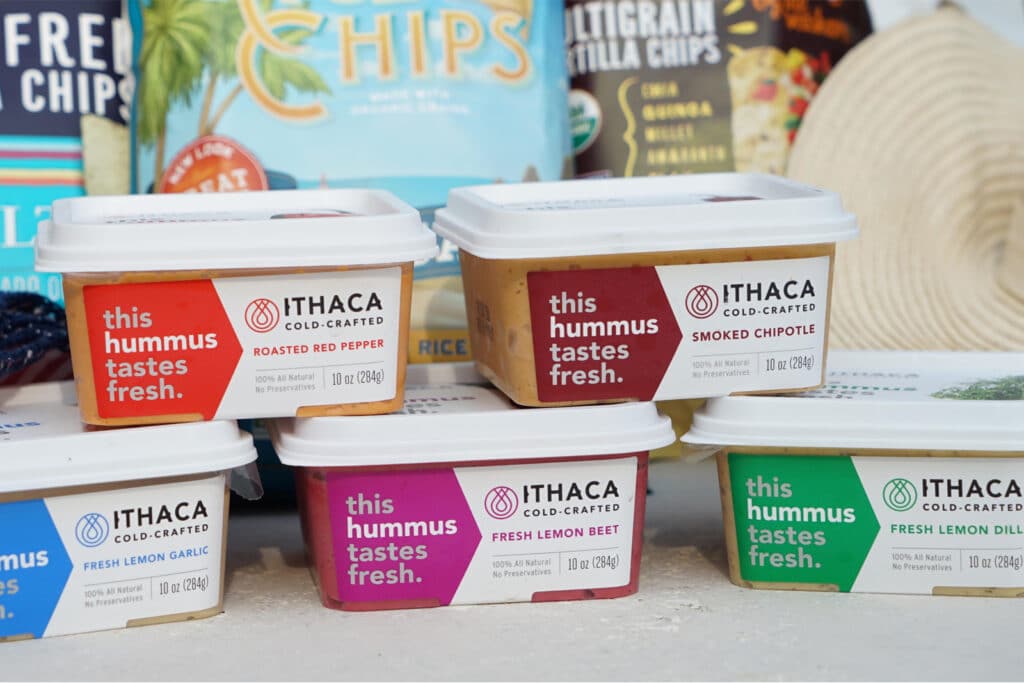 It is a common assumption than vegetarian consumers tend to be protein-deficient since protein is culturally associated to meat, eggs and animal products in general while vegetables are considered a source of carbs and healthy compounds without protein. However in the last years, projects such as the disruptive Beyond Meat or Impossible Foods are changing consumers' minds and consumers know that some vegetables can be indeed good sources of proteins.
Among those plant-based protein sources, chickpeas, peas, lentils and nuts are widely recognized as protein-rich foods to the point that peaprotein is recognized as one of the top food trends for 2019.
Hummus: satisfies demands and offers possibilities
So it seems that the perfect dip for the new generation must be plant-based, high-protein and low-carb, which are basically the attributes of hummus.
An average hummus contains 16% of protein, 48% fats and 35% of carbs. While the content of fat comes mainly from olive oil and tahini and thus can be reduced to make "low fat hummus", the product seems an interesting dip for those high-fat, low-carb diets such as Paleo or Keto and olive oil remains extremely popular nowadays.
On the other side its carb load, although high, has a quite low glycemic index as fats and fiber reduce the absorption of carbohydrates and avoid insulin peaks after consuming hummus.
In addition, its mild taste and simple recipe allows to companies manufacturing Hummus to develop new recipes based on their original formulation by a simple reformulation process and incorporation new ingredients such as avocado, jalapeños, sun-dried tomato or roasted pine nuts to the mix. This diversification in flavors has boosted hummus market despite the classic hummus keeps representing 9% of the total hummus sales according to Market Research Future.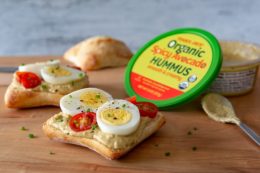 Indeed the hummus market has grown significantly in the last decade to reach an annual revenue over $725 million against the mere $5 million it represented back in 1996, proof of which is that 1 in 4 homes in the United States consume hummus regularly according to NBC News. Indeed the average US citizen consumes about 1.85 pounds of hummus each year, making hummus the biggest category in food dips (guacamole excluded) as it represented up to 45.8% of the total food dip sales in 2017 according to Nielsen.
The positive projections for the future are not unique to the US but follow similar patterns in the rest of the world with a projected CAGR of 9.38% between 2016 and 2022 (Market Research Future) to represent a total revenue of $1,104 million by 2022.
The particularities of hummus has widely been exploited by Sabra, the United States HPP hummus giant that went from a market share barely over 17% back in 2006 to hold a dollar market share of more than 60% in 2017 and 24% of the Canadian Hummus market. Since stablishing a partnership with PepsiCo in 2008, Sabra's brand has grown by more than 400%. That means they are earning more than $370 million annually from their hummus sales.
As hummus market is widely dominated by Sabra, followed at great distance by Private Label and Tribe, leaving over 15% of the market for other brands and thus offering an opportunity to startups whiling to take the gaps left in an industry dominate by big companies.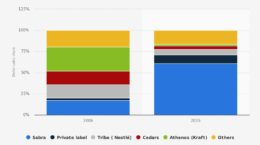 How HPP hummus can boost the market
While hummus is a great and popular product, its high-protein content, high water content and high pH make it a perfect substrate for bacteria which is aggravated by the fact that tahini is often highly contaminated when made from dried sesame seeds. While tahini is extremely low in water content, which makes it difficult for bacteria to grow, chickpeas have a high water content which allows possible bacteria from tahini to spread and grow quickly.
Indeed while tahini is traditionally prepared beforehand and stored for later use in Middle East, hummus is made for fresh consumption as it spoils fast.
This made hummus industry to strongly rely on preservatives for a long period of time, as the hummus paste develops roasted off flavors if processed by heat and mild temperatures are often not enough to achieve consistent shelf lives.
But consumers strive for clean labels in a world of hysteria against preservatives which pushed brands such as The Hummus Guy, Hope Hummus, Prommus or Ithaca Cold-Crafted, just to name a few, to opt for HPP hummus as their reliable product to achieve shelf life extension and brand protection.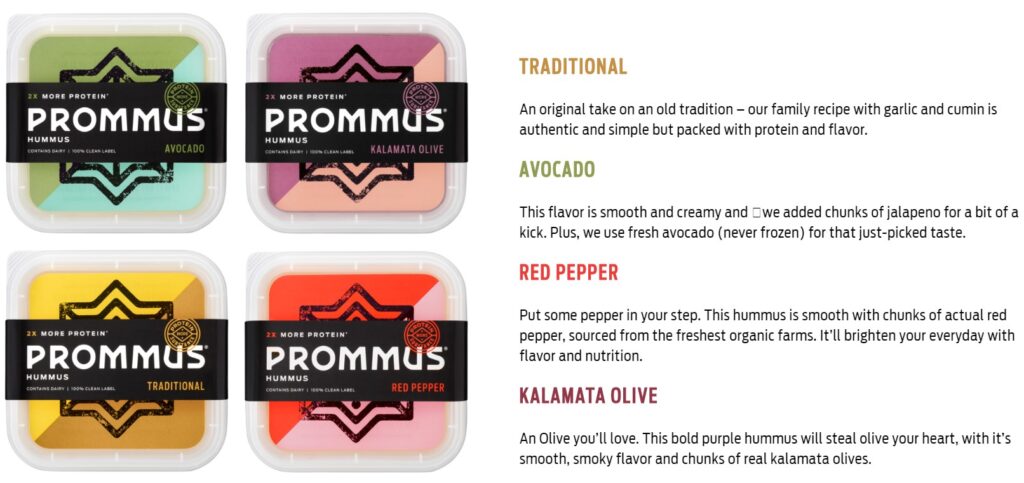 HPP is extremely effective as a tool to control bacteria in packed products, and is indeed used by guacamole companies such as Wholly Guacamole or Good Foods, to kill waster and harmful bacteria that may be present in the product such as Listeria, E.coli or Salmonella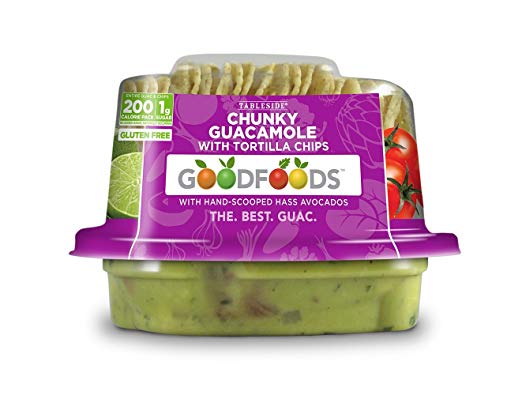 Indeed, Sabra suffered an important recall in 2015 as more than 30,000 cases of their hummus were recalled under suspicion of a possible contamination with Listeria.
The suspicion came from detection of the pathogen in their factory, however no illnesses were reported after the recall, and samples tested negative for the bacteria, which helped sales to continue being strong for the brand. (NBC News).
This is an example on how HPP hummus can benefit manufacturers not only to achieve up to 120 days of shelf life in their products while keeping the tastes developed by their head chefs, but also to protect the brand against possible recalls or food contamination since HPP is used after packaging.
Contact us if you want to know more about the numerous benefits that can provide HPP technology to your products regarding safety and quality.