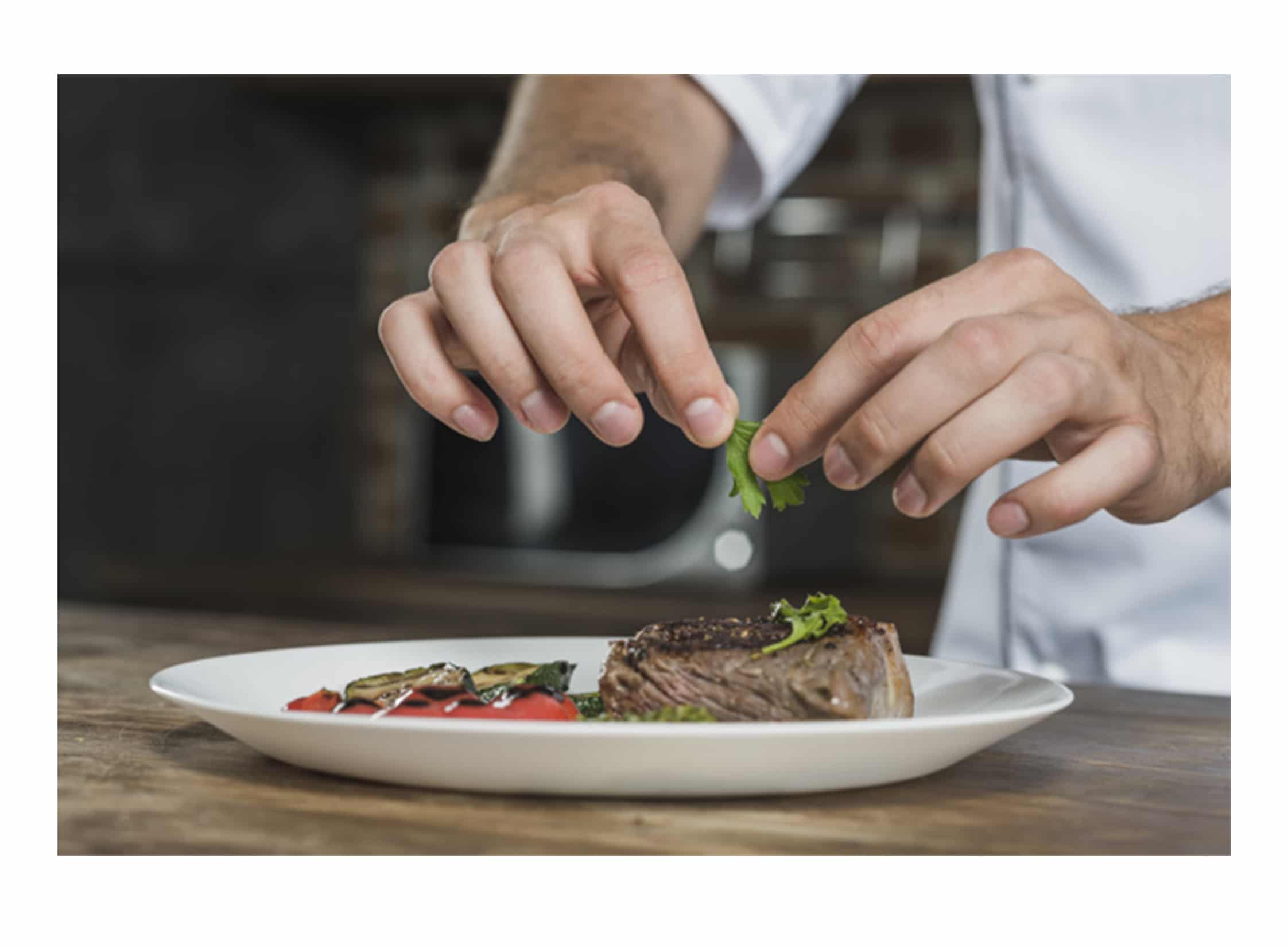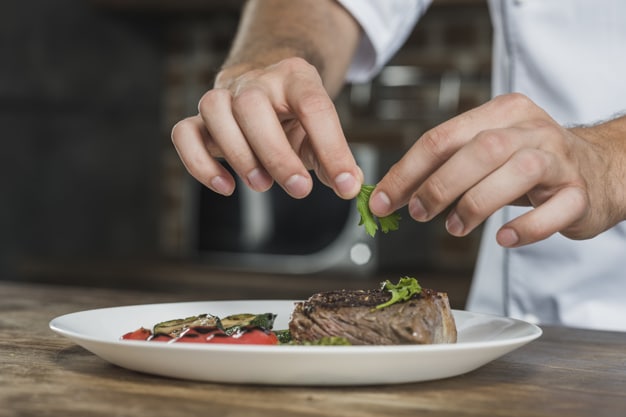 Food safety is one of the biggest concerns among food service companies. HPP technology is the appropriate solution for them due to its capability to inactivate different bacteria, yeasts and molds. Moreover, shelf life is substantially increased reducing food waste and optimizing food storage. It is applied in already packaged products, avoiding any kind of recontamination until the product is opened. Moreover, it preserves the original texture, flavor and nutritional value of the food without using any chemical additives. Read more to discover real cases of HPP in the food service industry.
Food safety: a major issue guaranteed by HPP
Food safety is one of the crucial factors that must be under control in the food industry, even more for those companies in the food service sector such as restaurants or catering companies. Clients' health should be ensured above anything else. Moreover, a recall could cause the closing down of the company due to the bad reputation acquired or by order of the pertinent food safety agency. All these problems can be avoided by using HPP.
HPP is validated by the strictest agencies in the world. This process interrupts the cellular function of the microorganisms both on the surface and deep within the food and is applicable to a wide variety of food products. It consists on applying high levels of pressure to inactivate vegetative bacteria like Listeria monocytogenes, Salmonella, E. coli and Campylobacter as well as yeasts and molds. Additionally, since pressure is applied after the food is packaged, HPP drastically reduces any chance of recontamination. Thus, it ensures the product is safe until the moment it is opened at the restaurant.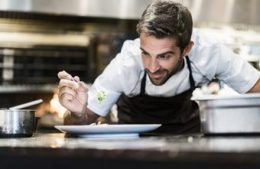 Chipotle: a great example of recovery after a foodborne illness outbreak
By the end of 2015 Chipotle Mexican Grill registered a foodborne illness outbreak that included 55 cases of E. coli across 11 states in the US followed by the discovery of norovirus at a Boston-based restaurant that reportedly sickened 80 customers.
The biggest hit was the loss of trust among thousands of customers. Billions were lost in sales and stock value in the wake of the outbreaks. After that, the company's founder, Steve Ells, committed to making the restaurant chain the safest in the industry with the aim of rebuilding its image. For that purpose the company started to focus on vulnerabilities in the supply chain, to train its 65,000 employees and to enhance food safety practices at the chain's 2,200 locations, which includes identifying and preventing norovirus.
The new food safety managers scoured every ingredient and every process that the chain's suppliers use. They also adopted HPP to improve food safety by processing its chorizo sausage, a raw product containing chicken and pork that is processed in an HPP tolling facility as a final intervention before shipping to the company's restaurants every day.
As it is shown in the graph below, the outbreak had a tremendous impact on the chain's sales during two years. After that the chain recovered customers' trust and sales started to grow at a positive pace thanks to all the safety measures adopted. This real case proved how relevant food safety is for a food service company and how the implementation of HPP, together with a thorough control of the supply chain and employee education constitute the optimum to ensure food safety.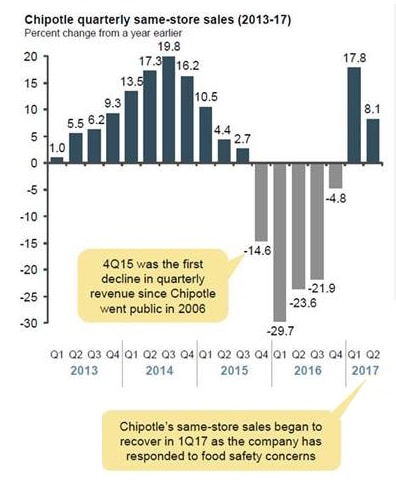 Other benefits of HPP in the food service industry
Apart from ensuring food safety, HPP offers food service companies added benefits over traditional methods. Because the pressure inactivates spoilage organisms along with pathogens, many foods see a substantial increase in shelf life after undergoing HPP, sometimes even twice as long. Thus, it allows to optimize food storage and to reduce food waste.
In addition, many companies in the food industry are finding that traditional food processing technologies aren't ideally suiting their needs. Conventional technologies employing heat negatively impact the flavor, texture, color and nutritional value of the products. In fact, most of them require chemical additives when current consumers are demanding more natural, clean label and minimally processed products. On the contrary, HPP is a non-thermal technology that keeps the organoleptic and nutritional characteristics of the products. Thus, it adapts perfectly to current demands by offering the possibility of providing natural and high quality products while guaranteeing food safety.
Higher public concern on food service ingredients is driving major chain operators to use clean label policies, especially on meat supply. Some renowned companies such as Subway, Panera Bread and, the previously mentioned, Chipotle, have been first movers to adopt HPP in their supply chain. The use of HPP has allowed them to be recognized as the top 3 companies in the Chain Reaction III, the third annual report and scorecard that grades America's top restaurant chains on their policies and practices regarding antibiotics use and transparency in their meat and poultry supply chains.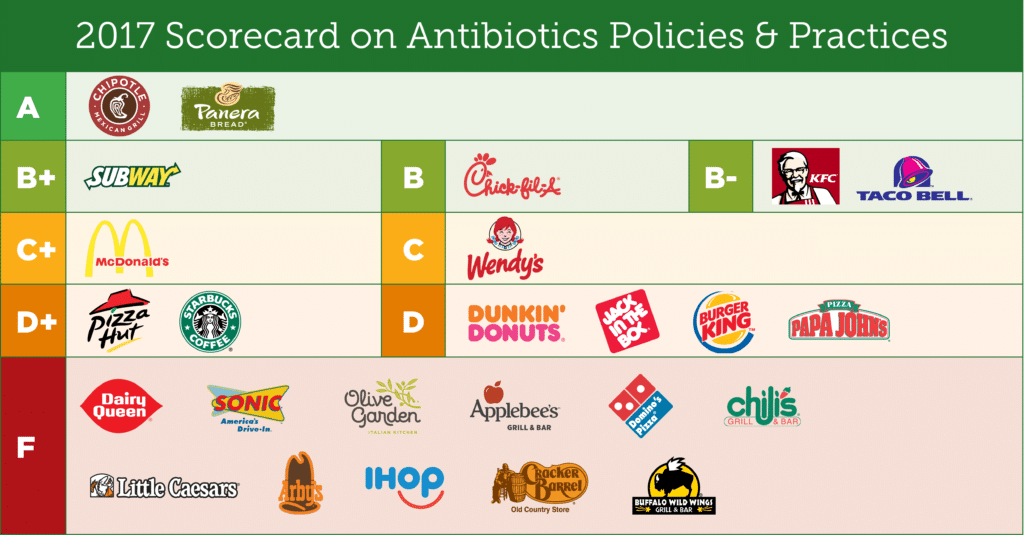 How can HPP be implemented in a food service company?
Now that the benefits of HPP in the food service are clear and knowing the initial investment to acquire a HPP equipment implies an important economic effort, how can a restaurant benefit from HPP?
For big food chains, it shouldn't be a problem to purchase one of this machines, but it would imply to process their own raw material when its core business is focused on commercializing the final product and service. What they can do, is to find a supplier / food manufacturer that already has an equipment. Other alternative for big chains, if there is a fluent relation or if they have a strong negotiation position against their suppliers, is to encourage them to start processing their products.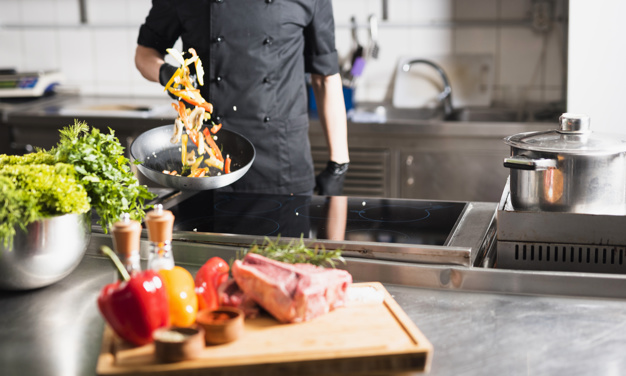 For smaller companies, they can process their products in HPP tolling facilities. These companies are part of our client portfolio and offer their high pressure processing services to other industries. This business model allows any company to have access to HPP without the need of directly investing capital in the purchase of one equipment. Instead, they simply pay for the use of existing HPP industrial plants offering this service on a toll basis.
The last alternative is the most complex since it implies a strategic decision that affects the business model of the company. Some restaurants with an important sales volume that were processing their products in a toller, have decided to purchase a HPP equipment and launch a new business line of RTE meals in their final packaging for the retail sector. With this new line they are able to cover all the production capacity of the equipment and to reduce the cost per unit. The best example is The Soup Spoon which is the most famous soup brand in Singapore. It offers its products in its own restaurants but also in caterings, delivered at home and on its website, via e-commerce.

Thus, depending on its resources and business model, each company should choose the most appropriate alternative to take advantage of the HPP benefits.
Contact us if you want to know more about the multiple benefits that HPP technology can provide to your food products.