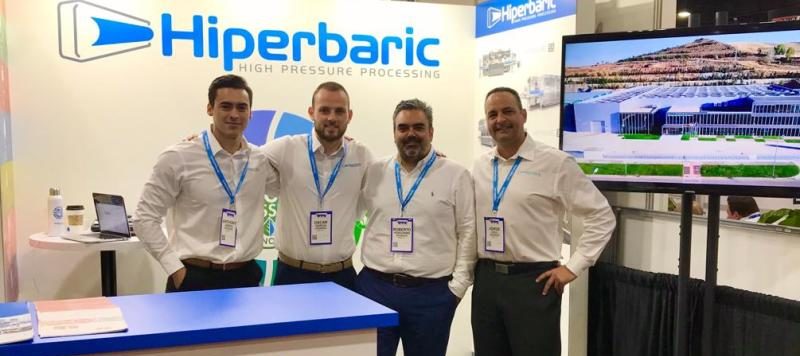 Hiperbaric attended the International Production & Processing Expo (IPPE), the world's largest annual event in the poultry, meat and feed industry, which took place in Atlanta, GA, USA on January 28th – 30th, 2020. A wide range of international decision-makers attend this annual event to network and became informed on the latest technological developments and issues facing the industry. With recalls becoming an increasingly growing pain amongst meat manufacturers, Hiperbaric plans to present how High Pressure Processing (HPP) can be leveraged as an effective strategic option against foodborne pathogens. 
According to PIRG, overall recalls since 2013 increase by 10 percent, but recalls of the most hazardous meat and poultry products rose 83 percent during the same time frame. This increase in recalls not only poses a financial threat to food manufacturers and processors, but a serious health concern to consumers of meat products.
With the International Production & Processing Expo (IPPE) being the world's largest annual poultry, meat and feed industry event of its kind, Hiperbaric has decided to attend this year's event, which will be held in Atlanta, GA, USA on January 28th – 30th, 2020. The expo will display new technology, equipment, supplies, and services used in the production and processing of eggs, meat, and poultry. Hiperbaric will be showcasing their High Pressure Processing (HPP) technology and how meat manufacturers and processors can protect themselves and their consumers from any potential ill-borne illness.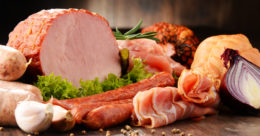 High Pressure Processing for Meat
High Pressure Processing (HPP) is the only non-thermal preservation technology for the meat industry that meets the high-standard requirements of both manufacturers and consumers: premium quality, clean label, food safety and extended shelf-life.
HPP eliminates harmful food-borne pathogens and spoilage microorganisms by holding meat products under high hydrostatic pressure up to 600 MPa / 87,000 psi (about 5 times greater than the pressure exerted at the deepest part of the ocean), which in turn helps reduce or eliminate the need of chemical preservatives.
Unlike chemical and thermal technologies that can hinder flavor, vitamins, and nutrients, HPP is a non-thermal process, only relying on cold water and high pressure that is applied uniformly, allowing for foods to retain their original shape.
HPP can be applied to several meat products including raw meats, poultry products, cooked meat products and deli meats, and meat-based pet food.
Raw Meats
The application of HPP technology on raw patties and marinated meat products allows the control of spoilage microorganisms such as coliforms and lactic acid bacteria and meat-borne pathogens such as Salmonella spp., Escherichia coli, Campylobacter spp. and Listeria monocytogenes.
Cooked Meat Products and Deli Meats
HPP is a post-packaging preservation technology that significantly reduces the risk associated with cross-contamination of pathogen Listeria monocytogenes in a wide variety of ready-to-eat meat and poultry products such as cooked hams, sausages, meat and poultry strips and other deli meats.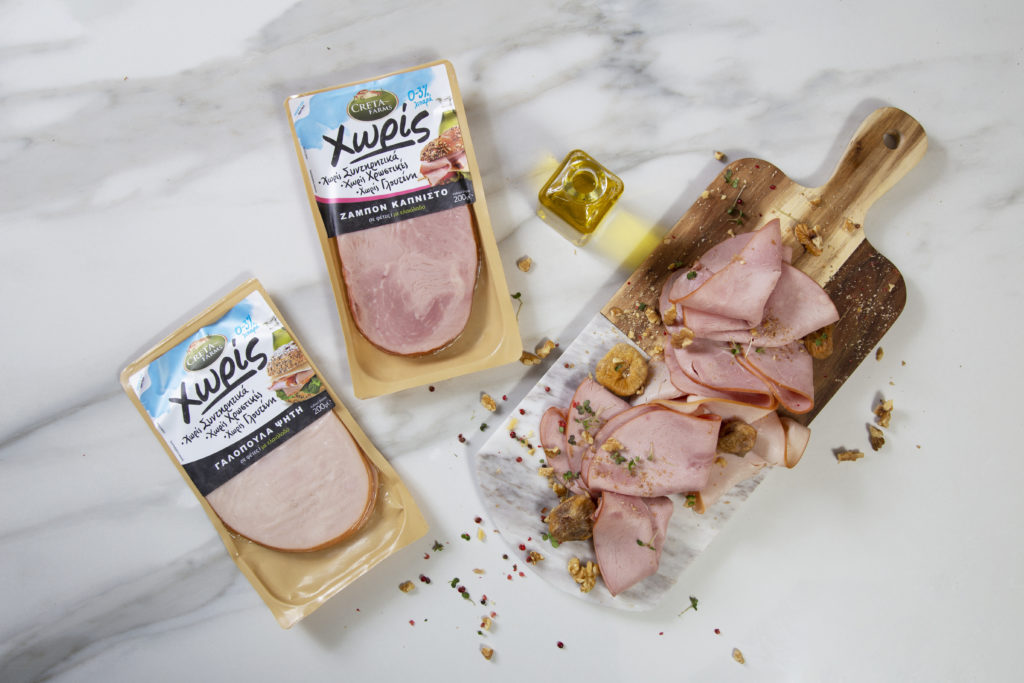 Poultry Products
HPP meets the high quality and safety standards of poultry meat manufacturers. Whole pieces, slices or chunks of cooked chicken or turkey benefit from the shelf life extension that HPP provides. In addition, there is no need for chemical preservatives and food safety is also achieved since HPP effectively controls Salmonella spp. and Campylobacter spp. In addition, many retailers are beginning to leverage HPP on pulled/shredded chicken to eliminate rotisserie recovery through an ehancement of food safety and extended shelf-life.
Meat-Based Pet Food
Food safety authorities require food for animals to be safe to eat, produced under sanitary conditions and free or harmful substances. HPP technology can provide safe pet food, with the original taste and high nutritional quality.
Video Description: Hiperbaric's client SterilParma by Certosa Salumi (Italy) offers HPP services for the food industry, specially meat products. They currently own our Hiperbaric 420 targeted for high food production environments.
Benefits of HPP for Meat Products
High Pressure Processing is widely recognized in the meat industry due to its advantageous food safety and shelf-life benefits, as well as its ability to produce cleaner labels.
Food Safety and Shelf-Life
When it comes to HPP, meat products and food safety go hand in hand. HPP achieves several log reductions of the main meat-borne pathogens such as Salmonella spp., Escheichia coli, Campylobacter spp. And Listeria monocytogenes. The amount of lactic acid bacteria, and other spoilage indicators are drastically minimized, extending the shelf-life of HPP meat products over two- or threefold when compared to its original shelf-life.
Clean Label and Reduction of Chemical Additives
HPP allows the development of natural, healthier, preservative-free meat product. It permits the design of additive-reduced formulations (e.g. less salt, lactates, etc.), satisfying consumers' demands for clean-labeled or salt-reduced meat products.

Meet Hiperbaric at IPPE 2020
Hiperbaric will have several members from our team at the IPPE 2020 show in Atlanta, GA taking place on January 28th – 30th. We are excited to be part of the world's largest annual event in the poultry, meat and feed industry and would love to meet you. We will be located at Booth #B7469 in Hall B: Meat and Poultry Processing/Packaging.
Contact us if you'd like to learn more about the multiple benefits HPP has on meat products.
If you'd like to schedule a meeting with our team at IPPE 2020, feel free to contact Jorge Coll or Anthony Zapata, Hiperbaric USA Sales Specialists, at j.coll@hiperbaric.com and a.zapata@hiperbaric.com.