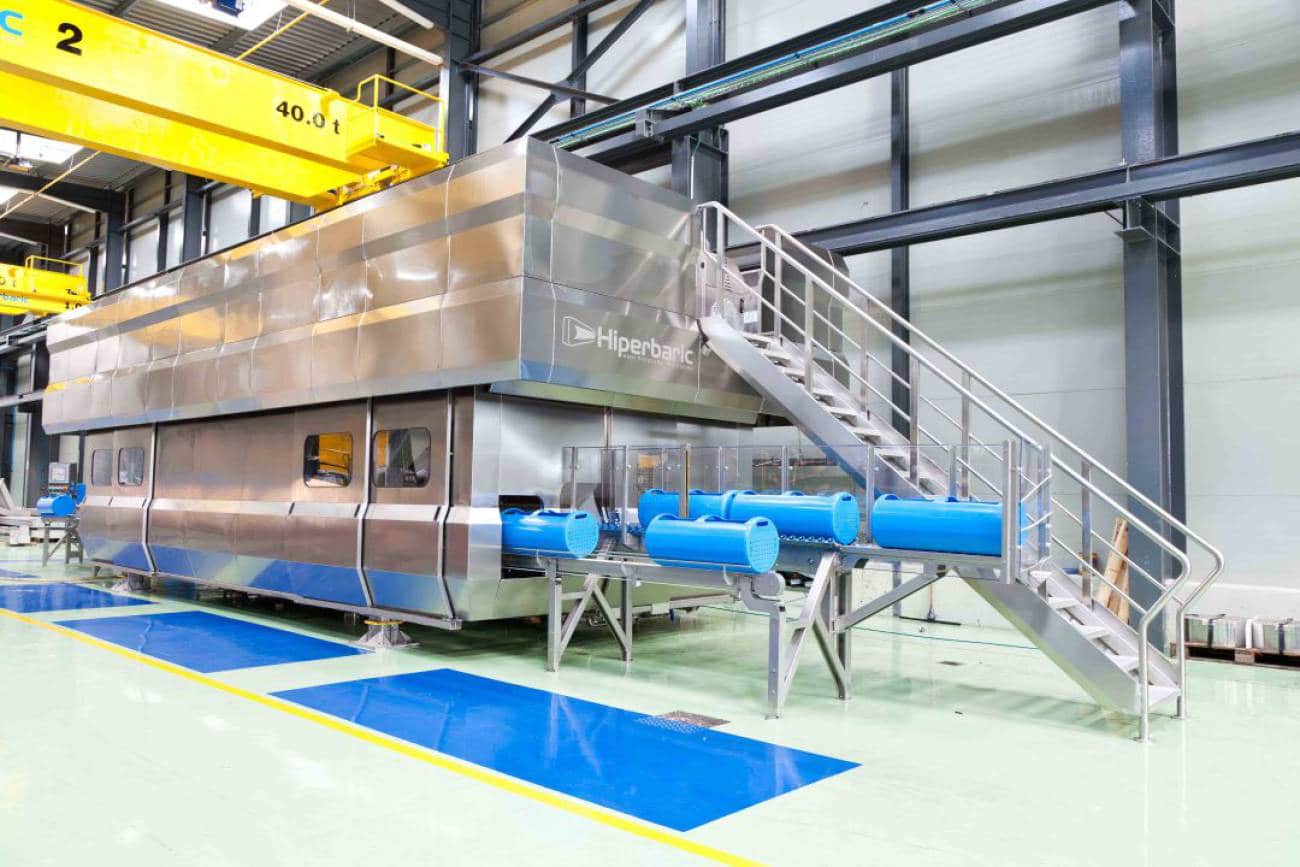 Burgos, Spain, 27 January, 2020
Hiperbaric, the world leader in HPP technology and equipment, will share the latest technology developments for HPP meat and poultry at the International Production & Processing Expo (IPPE) in Atlanta Jan. 28-30.
With recalls becoming an increasing challenge among meat manufacturers, Hiperbaric plans to present how high pressure processing (HPP) can be leveraged as an effective method to inactivate foodborne pathogens. They will be located at Booth #B7469.
Food recalls are a constant concern among producers. According to the U.S. Department of Agriculture,  120 recalls occurred in 2018, collectively totaling approximately 25.3 million pounds of product. That amounts to approximately one recall every three days.
High Pressure Processing (HPP) is the only non-thermal preservation technology for the meat industry that meets the high-standard requirements of manufacturers and consumers. Its benefits for meat are premium quality, clean label, food safety and extended shelf-life.
HPP eliminates harmful foodborne pathogens and spoilage microorganisms by holding meat products under high hydrostatic pressure up to 600 MPa / 87,000 psi (about five times greater than the pressure exerted at the deepest part of the ocean), which in turn helps reduce or eliminate the need for chemical preservatives.
HPP enables food to maintain its flavor, vitamins, and nutrients, and is applied uniformly, allowing foods to retain their original shape. HPP can be applied to several meat products including raw meats, poultry products, cooked meat products, and deli meats.
"We are excited to share the benefits of HPP with meat and poultry producers at IPPE, as well as the latest HPP technology," said Roberto Peregrina, director, Hiperbaric USA. "More producers are recognizing HPP for its food safety and shelf-life benefits, as well as its ability to produce clean labels."