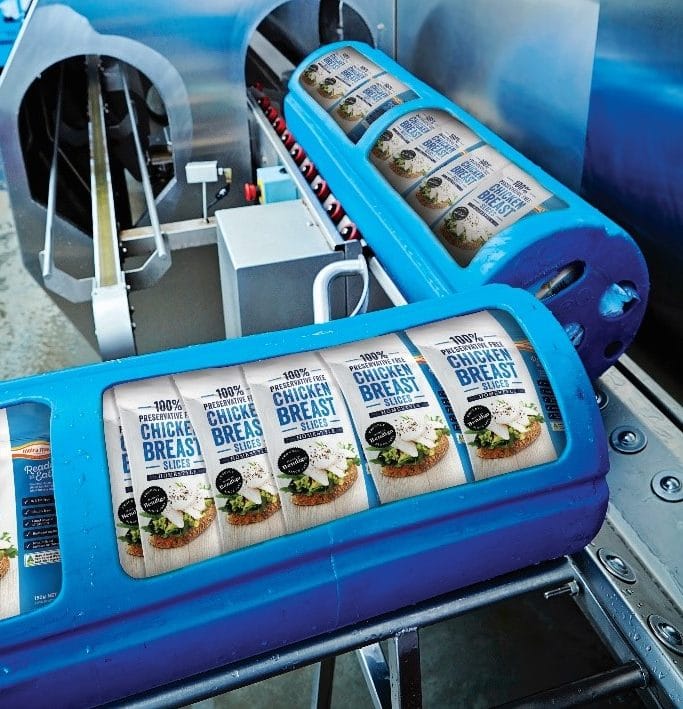 In 2020, with this technology 1,800 million kilos of products were treated in the world, with an aggregate business of 18,000 million euros.
This method of processing responds to the five key consumer trends that demand clean label, ready-to-eat, better preservation and durability, more sustainable and safer products.
The inactivation of pathogenic microorganisms provided by cold pressure also allows other applications in the cosmetic and pharmaceutical industry, such as the development of safer vaccines.
HIPERBARIC, the world leader in high pressure technology and based in Burgos, organizes the first HPP Innovation Week in Spain, which brings together experts in this technology from 17 countries on five continents.
Burgos, June 10, 2021
Cold Pressure or High Pressure Processing (HPP), represents the response of the food and beverage sector to the growing social demand that demands products without additives, safer and more sustainable. This sector, with hundreds of production companies in the United States, Europe and Asia, will grow by 75% in five years, with an average annual increase of 15%, according to data collected by the Spanish company HIPERBARIC, world leader in the manufacture of industrial equipment of high pressure technology based in Burgos.
In 2020, 1,800 million kilos of HPP products were treated in the world, and the trend marks an average annual increase of 15%, which determines a very favorable future for this productive sector through innovative technology that increases quality health of the products by prolonging their shelf life, maintaining their nutritional and sensory characteristics and eliminating the use of preservatives and colorants. In Spain, products treated by cold pressure moved a figure of 800 million euros.
It is a method that is based on applying high levels of pressure transmitted by water of up to 6,000 bar for a few seconds or minutes, which manages to inactivate the microorganisms responsible for food spoilage and preserve the nutritional characteristics of the fresh product.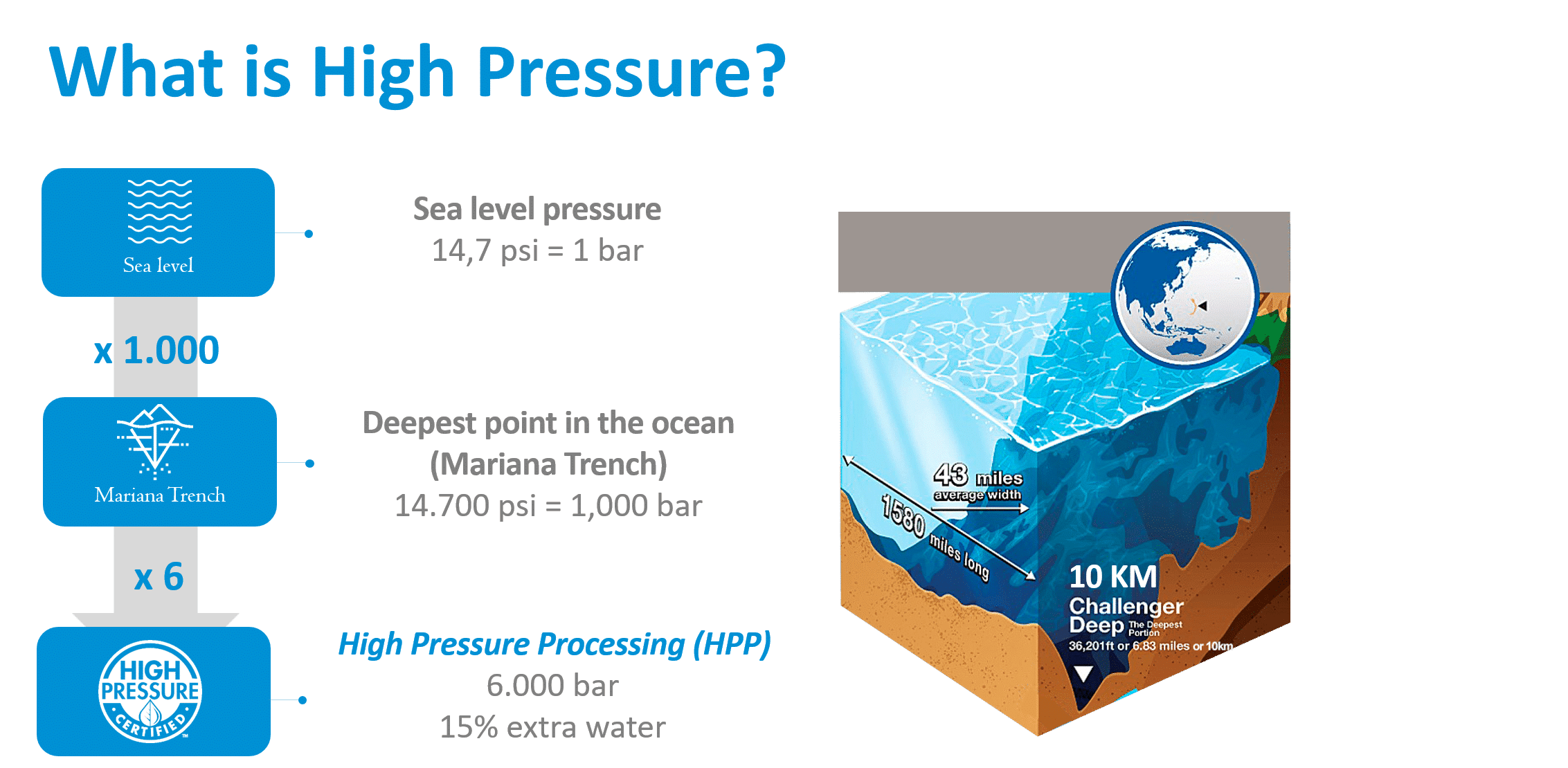 This technology thus responds to the growing social demand for additive-free products, which are not eaten in isolation but are added to food to improve its preservation or its organoleptic properties.
The cold pressure preservation technique replaces preservatives and colorants or thermal and chemical treatments, prolonging the preservation period of food and maintaining its nutritional value. Likewise, it extends its shelf-life allowing it to be exported to new markets and helping to reduce food waste.
Food safety guarantee and 'clean label'
According to Andrés Hernando, CEO of Hiperbaric, cold pressure technology is also a guarantee of food safety by destroying bacteria that cause diseases such as Listeria and Salmonella. Salmonella is the most common cause of food outbreaks in the European Union, and almost one in three foodborne outbreaks in the EU in 2018 were caused by this bacteria, according to a report published by the European Food Safety Authority (EFSA ) and the European Center for Disease Prevention and Control (ECDC)
Cold pressure also responds to the social claim that requires clear and precise information on product labelling by allowing a 'clean label' that eliminates preservatives and additives, and meets consumer demand for sustainable and respectful purchases with the environment by reducing food waste and using recycled and recyclable materials in suitable packaging for this type of processing that also allow food to be refrigerated instead of frozen.
An expanding market
The implementation of this innovative technology has been experiencing constant growth in recent years, especially in North America where 47% of the market is located. Europe accounts for 25% of the global market, closely followed by Asia, which generates 16% of business. South America and Oceania each represent 5%, and the presence in Africa of this technology is testimonial with 1% of the market.
The industries that use cold pressure in Spain are mainly juices and beverages (25%), avocado products, fruits and vegetables (25%), meat products (19%), tolling  (9%), fish and seafood (8%), R + D + i (6%), ready meals (6%) and dairy products, baby and pet food (3%).
Specifically, global avocado consumption grew at an annual rate of 4% in the 2010-2020 period. In particular, the HPP-treated avocado products sector was the fastest growing with an annual rate of 14%, which is consistent with equipment installations around the world.
Applications in the cosmetic and pharmaceutical industry
The inactivation of pathogenic microorganisms provided by HPP also allows other applications and the development of organic cosmetic products free of additives. It also makes it possible to further increase the safety of already sterile pharmaceutical products, thanks to microbiological inactivation, and to produce modified proteins with medical or pharmaceutical interest.
Another possible application, following the microbiological inactivation provided by HPP, includes the development of new vaccines with pressure-inactivated pathogens, but preserving or even improving their immunogenicity.