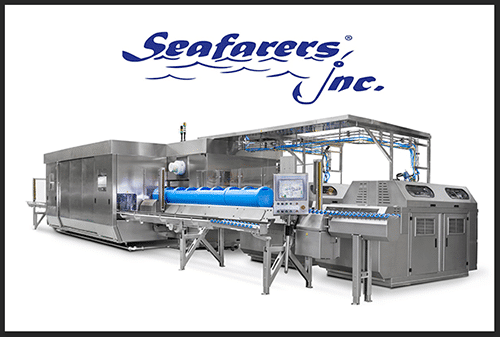 .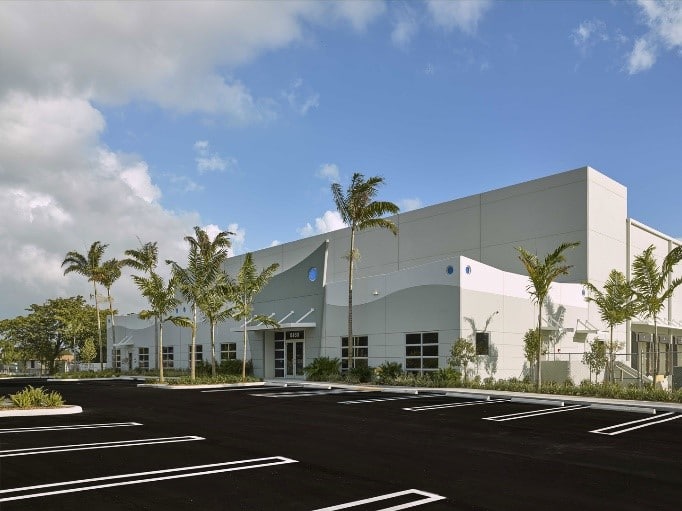 Seafarers Inc, a Miami based processor, importer, and marketer of high quality fresh and frozen seafood, has installed a Hiperbaric 300 to process crab meat and other seafood products via High Pressure Processing. Established in 1999 Seafarers has become highly recognizable due to its vastly diversified product line. The Company currently deals with over thirty four different species in both fresh and frozen form.
Seafarers INC and their love for Seafood
In a much regulated climate in the USA as well as the rest of the world, there is a quest for efficiency in processing as well as increasing revenue through new product development in different food sectors. This is no different for the seafood industry. Controlling pathogens, extending shelf-life, looking for best quality products is a top-of-mind issue for manufacturers and processors. Through the years, the seafood industry has adopted different technology and methods for various products.
HPP has been at the forefront of new ways to preserve fresh products. As well as to eliminate pathogens such as vibrio, salmonella, listeria, etc. It also takes about 10% of all HPP production worldwide.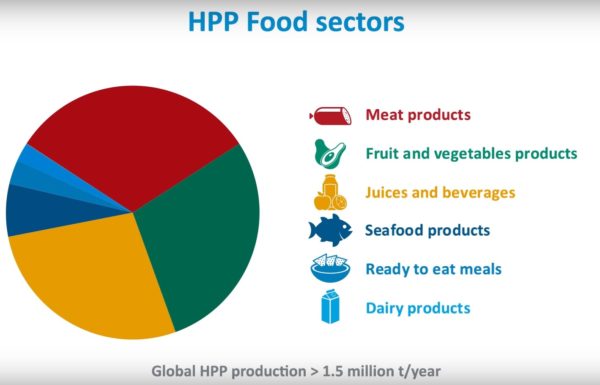 There are several companies that have adopted HPP for seafood processing in the United States, Canada and worldwide. The first one to install was Ocean Choice International in 2002 to extract lobster meat. Since then, many have followed the steps for several purposes and the versatility High Pressure Processing can bring to their products.
Seafarers was founded in 1999 and has continued to grow since then, making themselves a main player in the seafood industry. In October of 2014, Seafarers created a Salmon company named Saltwater USA, Inc. Leveraging Seafarers' brand name and existing distribution channels, along with the experience from a high performing Salmon Industry professional, Saltwater USA, Inc, was integrated into the Seafarers Group adding Salmon into their portfolio of products.
In October of 2016, Seafarers continued diversifying its extensive product line by adding another species, Crab Meat, as the main product in the newly established Shellfish Category. After forming exclusive partnerships with Crab Meat plants in Venezuela, Seafarers aggressively entered the Pre-Cooked Blue Crab Meat segment of the market.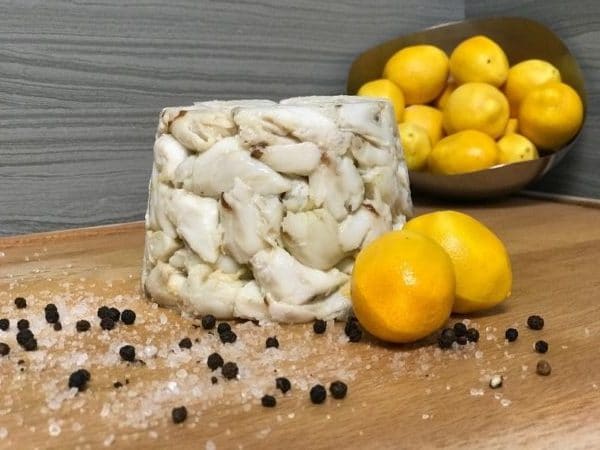 HPP as a solution for Seafood Processing
High Pressure Processing (HPP) is an innovative technology for food preservation through the application of extremely high pressures (6,000 bar / 87,000 psi), to inactivate pathogenic and spoilage microorganisms that are in food. Unlike classic techniques, such as pasteurization, this cold process keeps intact the organoleptic properties of food, and its content in nutrients and vitamins. All while offering a fresh product with a longer shelf life without the need to use additives.
Some overall Benefits of HPP for Seafood Processing are the following:
Food safety: Prevents recalls and outbreaks by eliminating foodborne pathogens without heat or chemical preservatives.
Premium quality: Sensory and nutritional profile of foods remain unaltered, meeting demanding customers request for "fresh", "label free", and "minimally processed" foods.
Market expansion: Shelf life extension allow processors to explore novel product development and reach new markets.
More in depth, As we mentioned in a previous article "Vibriosis in fresh and under-cooked RTE seafood, and how HPP can be a part of the solution to minimize seafood illness risk", high pressure processing for seafood is claimed to be one of the best alternatives to prevent pathogens contamination, such as Vibrio spp., while maintaining the sensorial and nutritive properties of food.
Recent researches, for instance, Ma & Su (2011) or Serment-Moreno et al. (2015), guarantee its effectiveness in oysters; besides, FAO considers HPP ideal to achieve the food safety and high quality objectives that the consumer demands.
Seafarers began using HPP on crabmeat roughly 12 months ago through tolling services, on 30% to 40% of its products. However, when the Maryland Department of Health announced in early July that there were 9 cases of consumers infected with Vibrio to fresh, unpasteurized Atlantic blue Crabmeat from Venezuela, CEO of Seafarers, Willy Rosell decided to be the firsts using HPP on all of the pre-cooked, fresh crab sold by Seafarers and they guarantee its crabmeat for 21 days after HPP.
New doors to be opened for Seafarers via High Pressure processing
We are proud of being part of the Seafarers Family and the trust they have put in Hiperbaric's Team. We acknowledge the substantial effort Seafarers has put into this project. Specially to build the infrastructure and provide to market, high value added and safe products utilizing our High Pressure Processing Technology.
After 18 months of continuous R&D with HPP Cold Pressure Technology, Seafarers Inc. is the first, and only, Seafood Importing Company in Florida to acquire this HPP machinery for their exclusive in-house crab meat processing.
Seafarers' unique HPP Cold Pressure Technology processing formula extends the overall shelf life of crab meat to 21 days and has been backed up by scientific studies, validation studies, and challenge studies. This new technology retains all of the nutrients, vitamins, and antioxidants found naturally in food and drastically enhances the overall food safety of our crab meat.
Seafarers' continuous commitment to process/product innovation, sustainable practices, and most importantly consumer safety, is the driving force for the adoption of this new processing technology. Moving forward, all of Seafarers' imported Fresh Pre-Cooked Crab Meat will undergo the HPP process before being released for distribution into the market under our Blue Treasure and Poseidon brands. Customers, and consumers, can confidently purchase, and consume, Seafarers' Fresh Pre-Cooked Crab Meat while being assured high level food safety standards in their products have been met.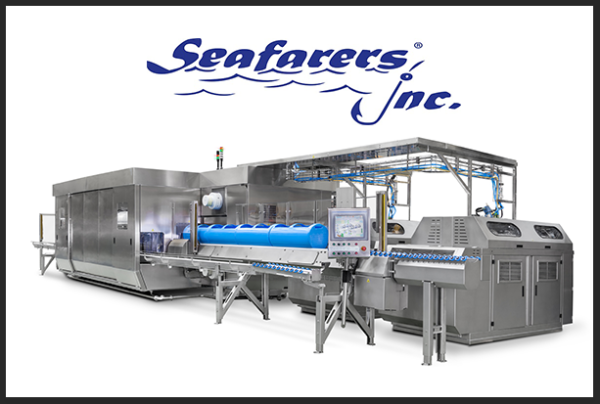 In the words of Willy Rosell, CEO of Seafarers:
 "Our goal is to provide our customers with natural, fresh and nutritious products meeting high quality standards to meet the needs of domestic and foreign consumers. All this thanks to the recent acquisition of a Hiperbaric equipment, which is also the first installed in Miami solely for Seafood Processing. For us it represents a great achievement for the Seafood industry around the world. We are very excited to make this new and innovative technology available to customers and producers of all different Kinds of Seafood."
In the words of Roberto Peregrina, Director of Hiperbaric USA"
"This is a clear example of a company taking the lead in the use of technology to create a point of difference and expand possibilities of introducing new products to the industry that are not only safe to eat but aligned with current consumer trends. "
Once more, the importance associated with the use of food processes that minimally affect the characteristics of the product, such as HPP, is reaffirmed. Finally, the reliance that worldwide companies place in Hiperbaric as a provider of this technology, helps them to introduce their products to the market with all guarantees of food safety, longer shelf-life and clean label.