Joyce Longfield was recognized as one of the most influential figures of the Beverage industry of 2015 for her key role as early adopter and promoter of High Pressure Technology.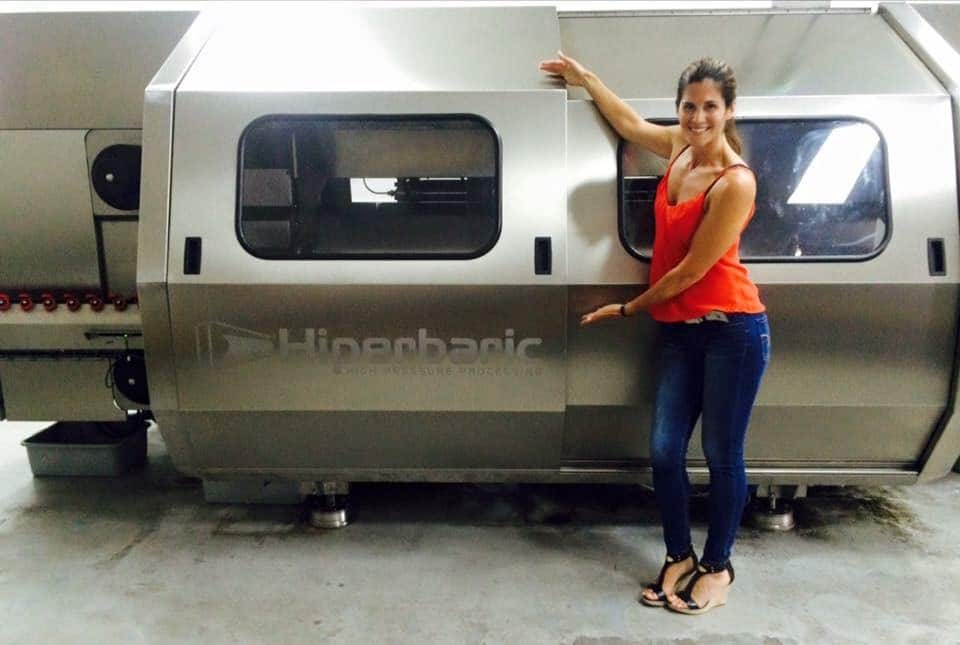 Pasion and commitment of all the members of our growing family around the world are essentials to understand Hiperbaric´s growth and present position as leader of the High Pressure Technologies equipment for Food Industry.
Today we are very proud to announce that our colleague Joyce Longfield, Applications & Regulatory Specialist in USA, has been named one of the 50 Disruptors '16 by Beverage World magazine for being a pioneer in the adoption of this technology.
High Pressures are widely recognized and considered one of the most promising technologies of the Food Industry of the future, this requires of an intense training and outreach process for both companies and authorities.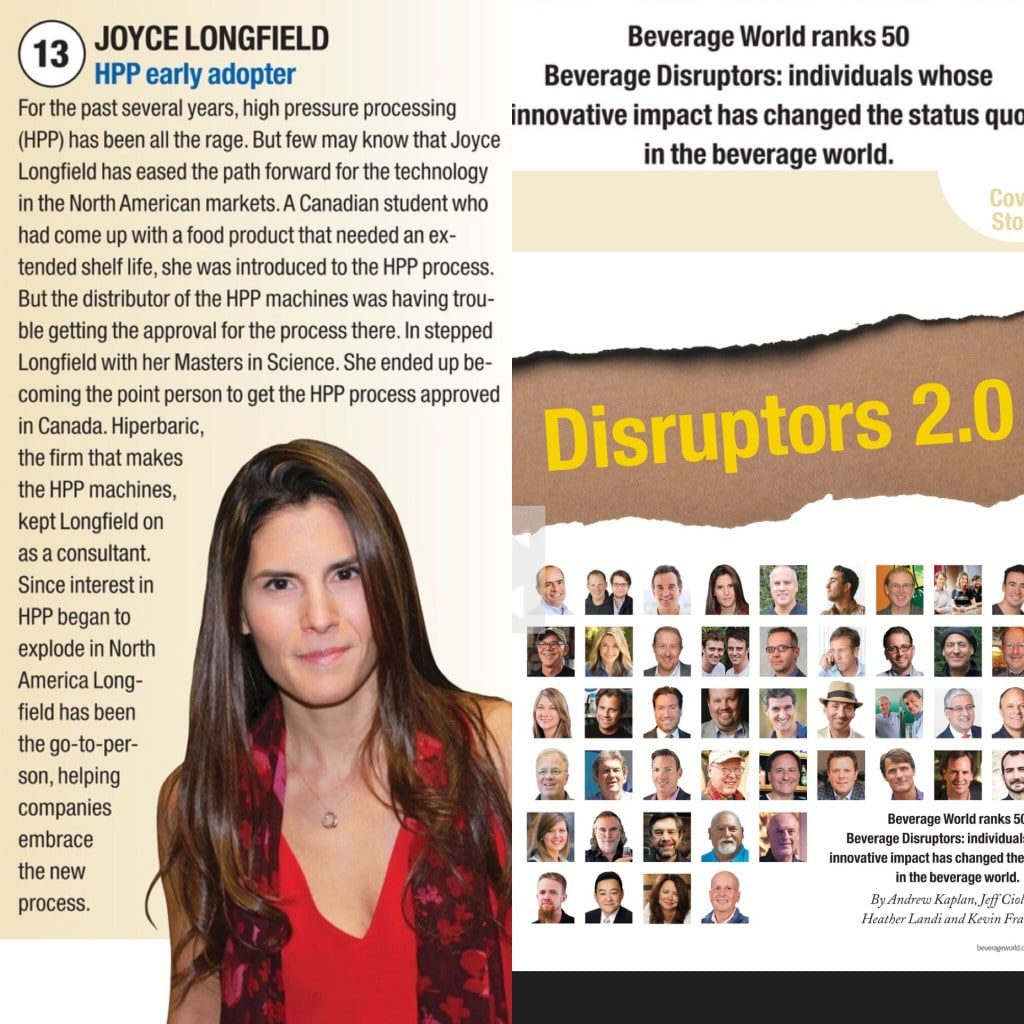 Joyce has been a key person in Canada for the approval of High Pressure Processing by the authorities, and is currently the go-to-person in the juice sector in North America for the companies who want to take their first steps into the HPP world.
High pressured products are more present than ever within Beverage World key names with the inclusion of Jeff Church as another Key Disruptor ´16. Mr.Church, Suja CEO and Co-founder, was recognized as a pioneer in the field of cold-pressured juices being Suja one of the most successful companies in its sector, and this year will also install a second 525, already be the fourth equipment in HPP facilities.
Beverage World magazine recognizes every year the 50 most influencer people in the status quo in the world of beverages using innovation as a weapon. It is fascinating how the adoption of this technology has marked an important milestone in the beverage world, as demonstrated, and above all, we are very proud to have one of the most influential person in the field in our team people. Congratulations Joyce!