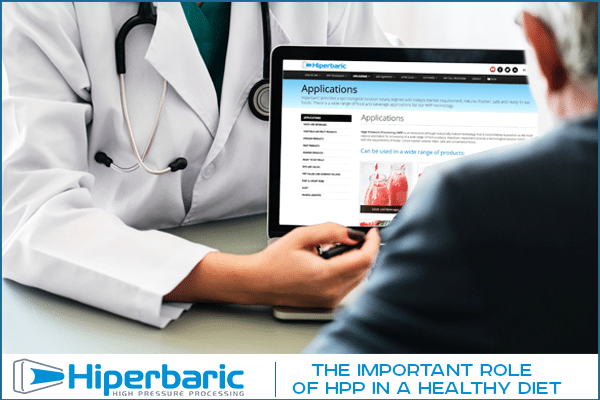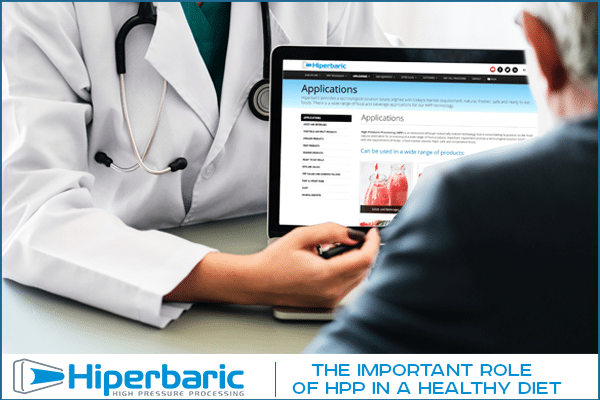 Market demand evolves towards "clean label" trends, such as Paleo, Whole30 and vegetarian-vegan diets as well as healthier snacks and foods "on-the-go". However, WHO (World Health Organization) claims that not all the changes in food consumption follow this direction; on the contrary, many of them go against healthy habits. Discover how the HPP technology contributes to maintain a healthy diet.
A healthy diet, a basic principle
A balanced and healthy diet is essential to prevent diseases (diabetes, cardiopathies, vascular brain problems,…), malnutrition and several alimentary disorders. Unhelathy diets and the lack of physical activity are among the main health hazards.
These affirmations are well-known, however, according to the World Health Organization (WHO) "increased production of processed foods, rapid urbanization and changing lifestyles have led to a shift in dietary patterns" with unhealthy foodstuff gaining prominence. People are now consuming more foods high in energy, fats, free sugars and salt/sodium, and many people do not eat enough fruit, vegetables and other dietary fibre such as whole grains.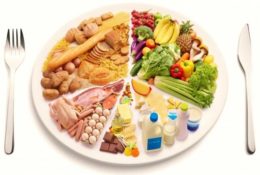 The socioeconomic factors that influence in the daily diet of people and consequently in their health, are numerous and complex: income, food prices, individual convictions, traditions, environmental factors, etc. Nonetheless, considering all of them, a healthy diet should include the following basic points:
There should be a balance between caloric consumption and intake. To avoid an unhealthy increase of weight, fat should represent less than 30% of total energy intake.
It is suggested that the intake of saturated fats should be reduced to less than 10% of total energy intake and trans-fats to less than 1% of total energy intake. For this purpose, these kinds of fat should be replaced for non-saturated fats.
"Less than 10% of total energy intake from free sugars for a person of healthy body weight, but ideally is less than 5% for additional health benefits."
An intake up to 5 grams per day helps to avoid hypertension, cardiopathies and vascular brain problems among adult people.
HPP, health and diet: an irremediable association
In spite of the many improvements that are yet to be done, many public and private entities are working hard at a global scale and are raising the awareness about the importance of a healthy diet.
In May 2018, the WHO approved the 13th General Programme of Work (GPW13), which will guide the work for the next few years, focusing on the aspects previously mentioned. They have been working intensively in this matter since 2004 when the "WHO Global Strategy on Diet, Physical Activity and Health" was adopted with the purpose of being a global guideline to support healthy diets and physical activity.
This kind of strategies has implemented several actions at global, regional and local levels and have positively contributed to the consumer awareness about the relevance of having a healthy diet and how to achieve it. The increasing demand of healthy food that keep all its nutrients without any extra additives and with a long shelf-life is a reliable proof that their hard work is paying off and that the HPP (High Pressure Processing) technology is contributing undeniably:
HPP are directly associated with a healthy diet for different reasons:
They destroy pathogens and spoilage bacteria in food, reducing or even eliminating the usage of preservatives such as salt, widely used to extend the shelf-life of the product.
They can be applied to practically all food groups that have a minimum quantity of Aw (water activity) and maintain their nutritional and organoleptic characteristics intact.
They extend the shelf-life of food products from few days to weeks or even months, reducing the food waste and promoting a sustainable and healthy diet.
They could be applied to already packaged products, or to bulk beverages right before the packaging (Hiperbaric Bulk), avoiding recontamination of delicate products such as seafood or meat, susceptible of Listeria orColi contamination among others.
In fact, these are the main reasons why plenty of companies from all over the world has chosen the HPP technology in the food and beverage industry, tollers or catering.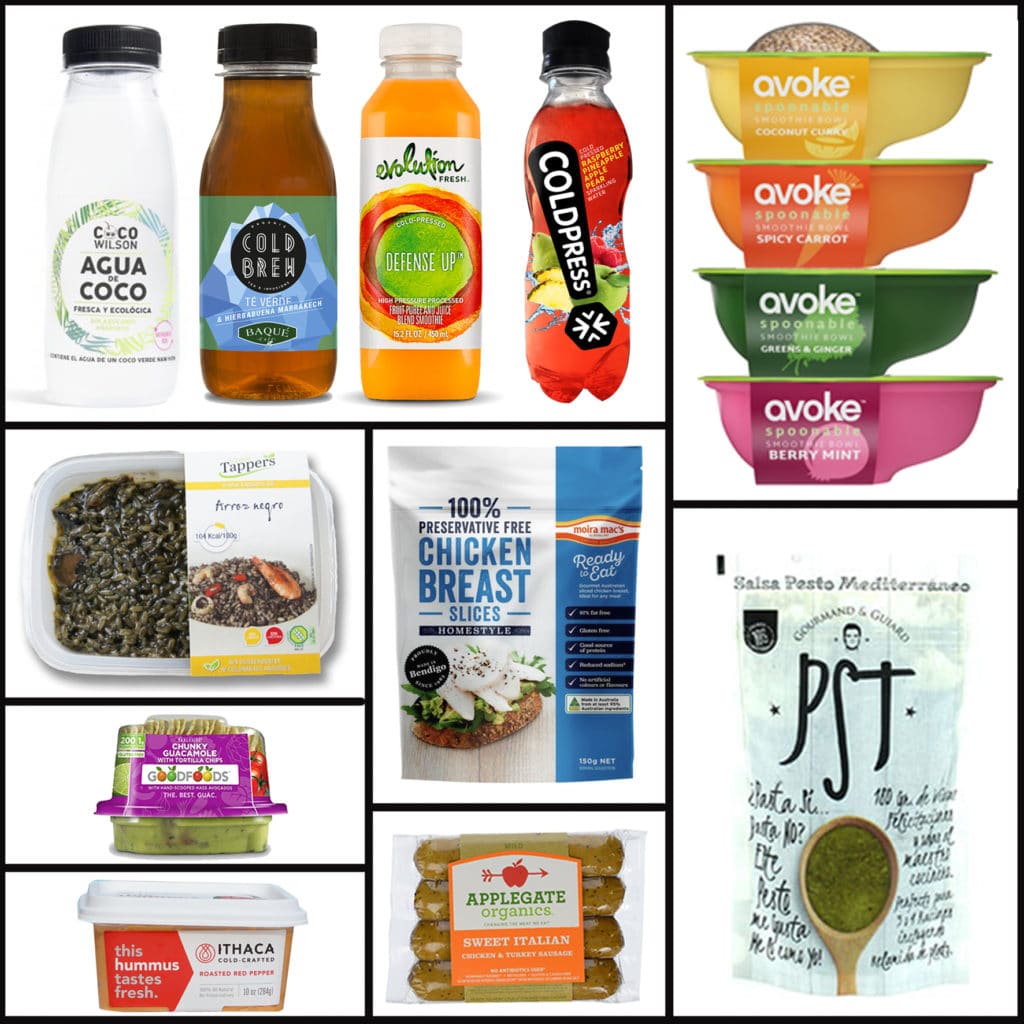 The global trend towards healthy diets is a real fact and Hiperbaric will continue to support it both internally and externally.
Remember that eating is a social act that is learned in family since we are kids, thus:
Enjoy your meals.
Teach, eating everything and
Keep it balanced!
If you want more information about out HPP technology or how it could be applied to your products, do not hesitate to contact us, we will be more than glad to help you.