High Pressure Processing equipment needs to be extremely robust and endurable. This also means that it is quite heavy machinery. Our big installations are also large in size.
Being large and quite heavy, we take very good care in preparing  all our Hiperbaric machines to be transported overseas in perfect conditions. The smaller Hiperbaric units can travel in standard maritime shipment containers, the most usual and common way of transporting goods around the world. Our big machines, instead, travel much better and more comfortably in specially made-for-them wooden boxes.
The trip begins in our factory in Burgos, Spain, where we assemble the wooden crate and prepare the finished, tested and certified HPP machine for the transport.
Once loaded on the truck, we say goodby and farewell! Off it goes to the Port of Bilbao, or the Port of Valencia, or Algeciras…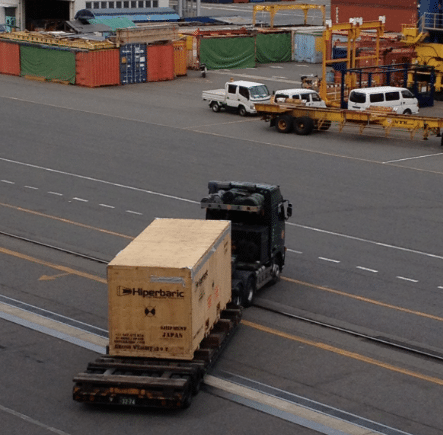 The machine arrives to Port and is then safely loaded on the maritime shipment cargo vessel.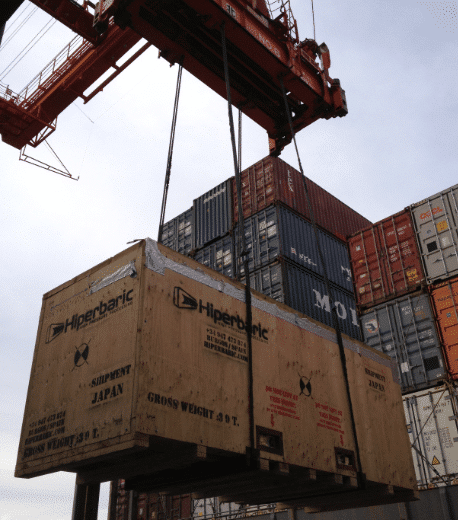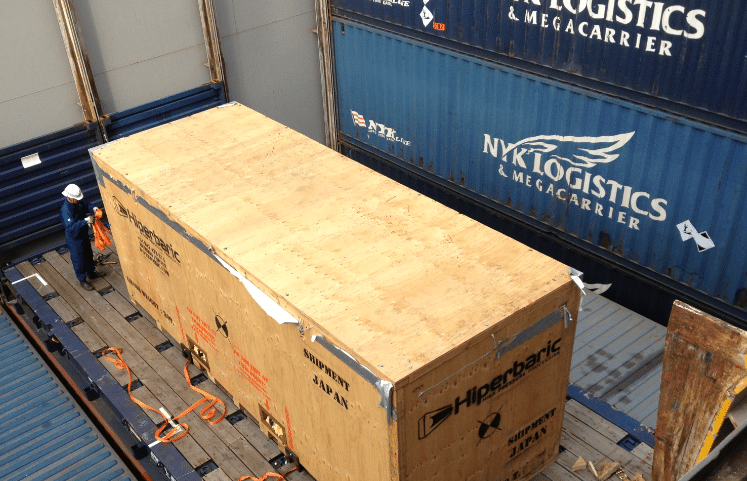 Once it arrives to destination, it clears customs and it is loaded back onto the truck that will take it to its final destination.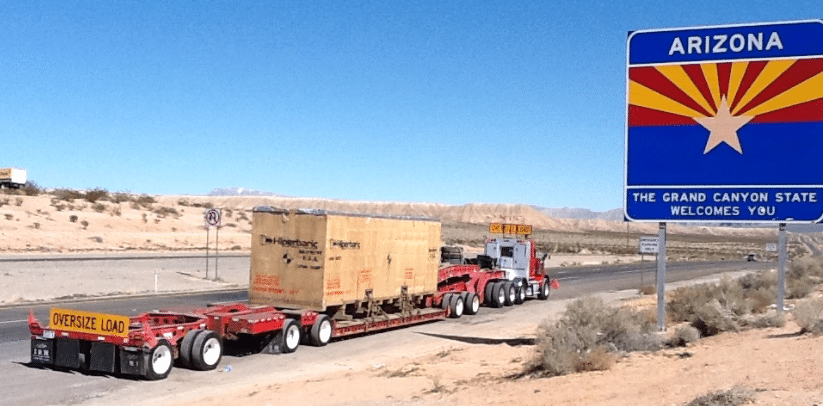 Customers are very much looking forward to the arrival of their brand new equipment and have everything ready for its installation. With a crane, the main body of the machine and its components are downloaded from the crate and containers, and put into the factory where our Hiperbaric Start-up teams, who know everything about this commissioning operation, are ready to bring the machine into final position and assembly it completely.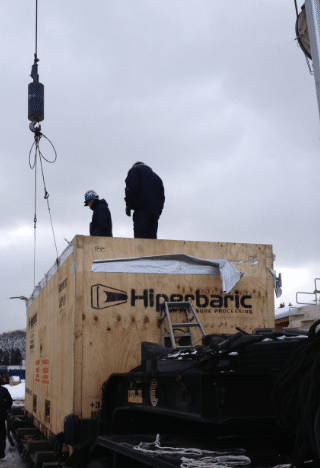 Once started up, it will work for the years coming, helping our customers to produce healthier, safer, more innovative food products!