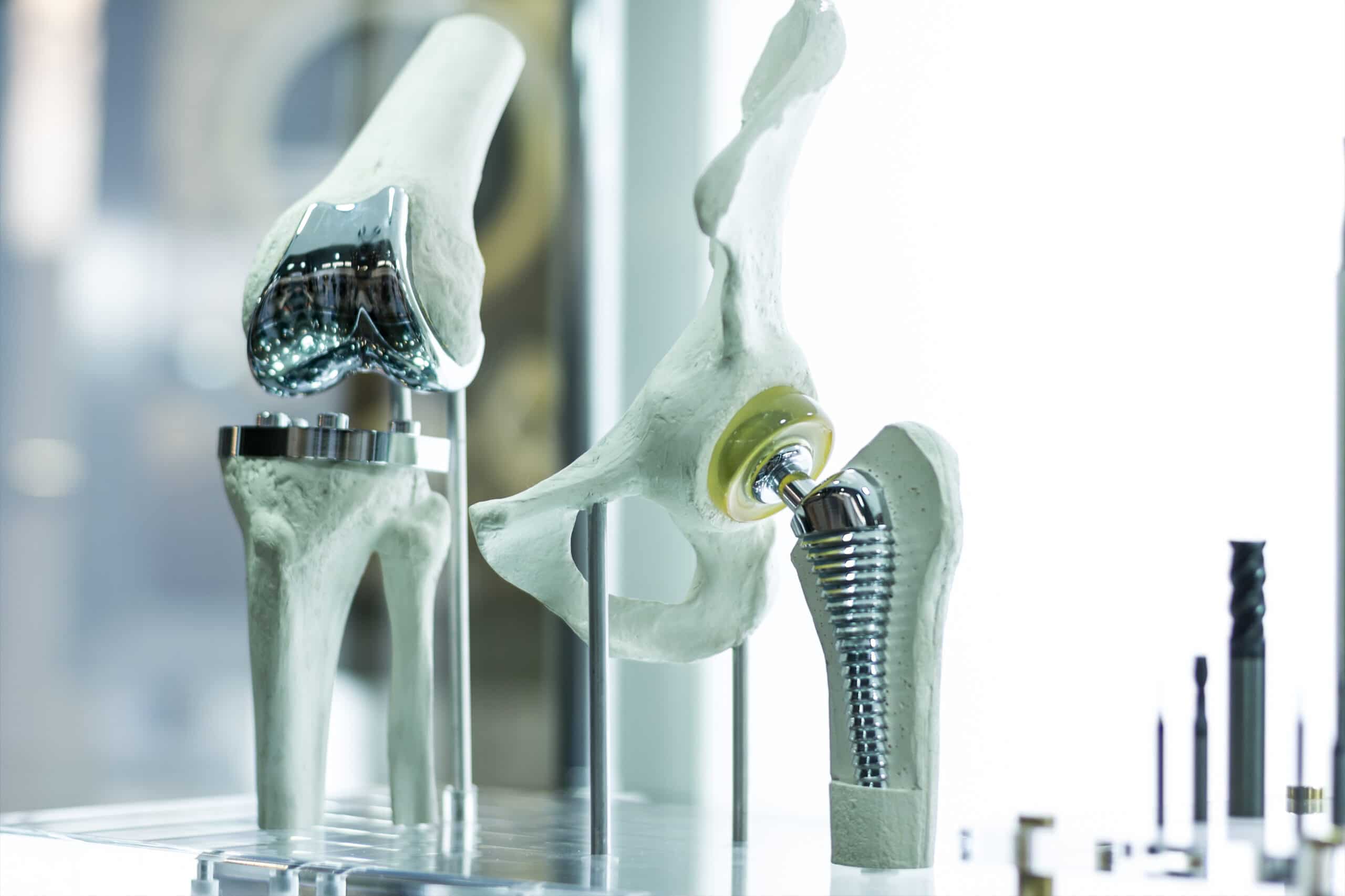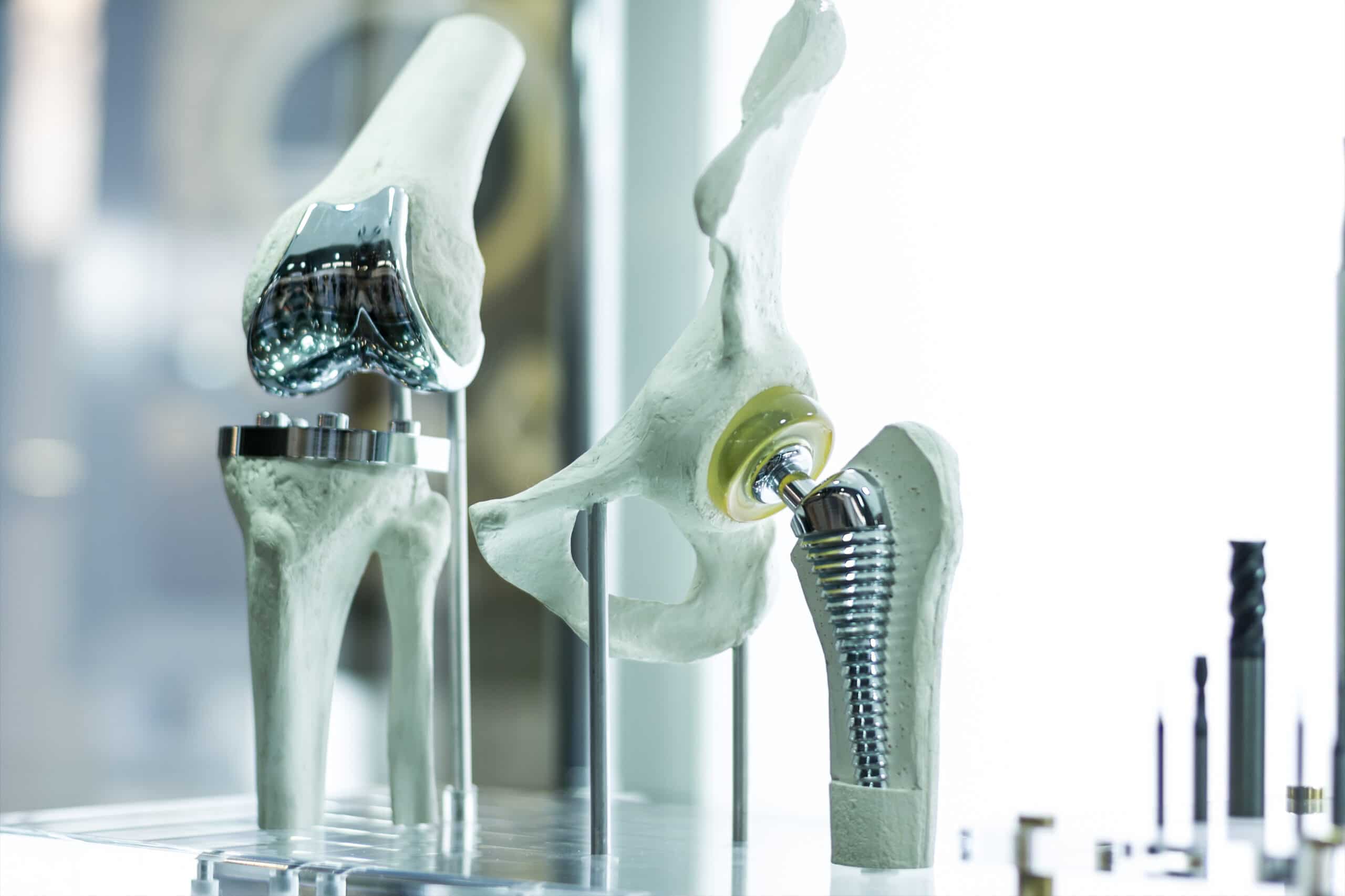 The incredible market growth seen in the medical implant and dental sector in recent years is due to, amongst other things, to the technical advances achieved in manufacturing technologies. The design freedom achievable by Additive manufacturing and the safety and reliability guaranteed thanks to HIP technology have enabled advanced metallic and ceramic implants to reach the market. In this post we take a look at the importance of biocompatible materials processed by Hot isostatic pressing and we see some of the applications that are already out there.
---
Medical and dental sector
Market evolution
According to a recent study by Statista the amount of programed knee interventions in countries that belong to the OECD for 2017 was 132 per 100,000 citizens.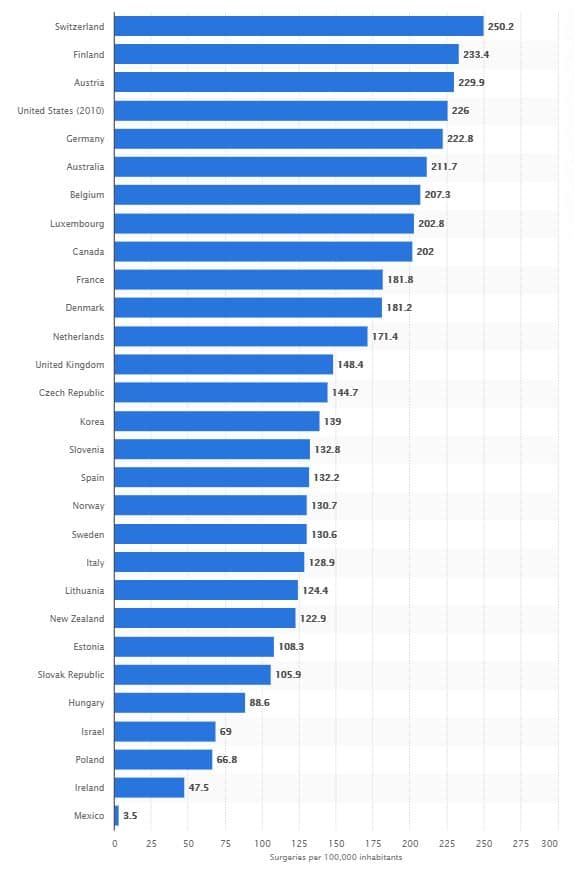 The increase in sport related injuries, traffic accident, osteosarcomas, population aging are the main driver for the medical implant sector. In fact, according to Grand View research de world market for prosthetics and implants was worth 61.1 Billion dollars in 2020 and it is expected to grow 4,2% between 2021 and 2028.
When it comes to dental implants, according to Grand View Research, the world market size was valued in 3.6 Billion dollars for 2020 and it expected to grow an 11% from 2021 to 2028. The increase in dental applications in different therapeutically areas coupled with the increasing demand in dental prosthetics are the key factors that are expected to increase growth in this market.
Main materials used in the medical and dental implant industry
The main requisite that a material should meet to be successful as in a medical implant application is for it to be biocompatible, this is that the material does not interact in a harmful way with human bone or tissue. But also, the material should be capable of withstanding the mechanical forces that result from movement. This are the main reason why materials for medical and dental applications are ceramics and metallic materials.
Metal alloys are very common in the medical industry, implants such as knee, hip, dental implants. The most common alloys are some stainless steel grades, Cobalt-Chrome alloys and titanium alloys. Ceramic implants are also found in the medical industry as they have excellent biocompatibility and are aesthetically more suitable for dental implants.  Amongst the most used ceramics in the medical industry we can find different alumina and zirconia grades.
One of the main advantages of zirconia as a biomaterial is its high chemical stability, excellent mechanical properties and toughness, and a similar Young modulus to that of steel. Up to now its main application field has been as femoral implant but has seen massive expansion into dental applications.
HIP in medical and dental sector
Hot Isostatic pressing (HIP) is a manufacturing technology that simultaneously applies high isostatic pressure and temperature to the components placed inside the HIP press. The pressure ranges from 1000-2000 bar (roughly 15000-30000 psi) while temperatures can be as high as 1400°C or 2000°C depending on the furnace type.
The medical sector is one of the most stringent and high performance sectors for materials engineering. Different country regulations exist but all place tight control over material properties in order to ensure reliability of prosthetics and implants.
Special interest is placed in the fatigue performance of knee and acetabular cup implants. These components hold the whole person's weight during many cycles and are also subjected to stress overloads when jumping or running. Hence, their reliability and fatigue performance is critical.
A critical criteria such as biological compatibility is obviously crucial. Metallic and ceramic materials are both used in the medical and dental industry. Titanium alloys such as grade 23 or Cobalt Chrome alloys show biological compability thanks to the passive layer these alloys naturally develop. Additive manufacturing has been very disruptive in the way implants are manufactured as it allows the fabrication of osteocompatible structures to be printed and where bone can grow and bond with the implant. These structures are also designed to have a specific macroscopic stiffness that matches that of the bone surrounding it.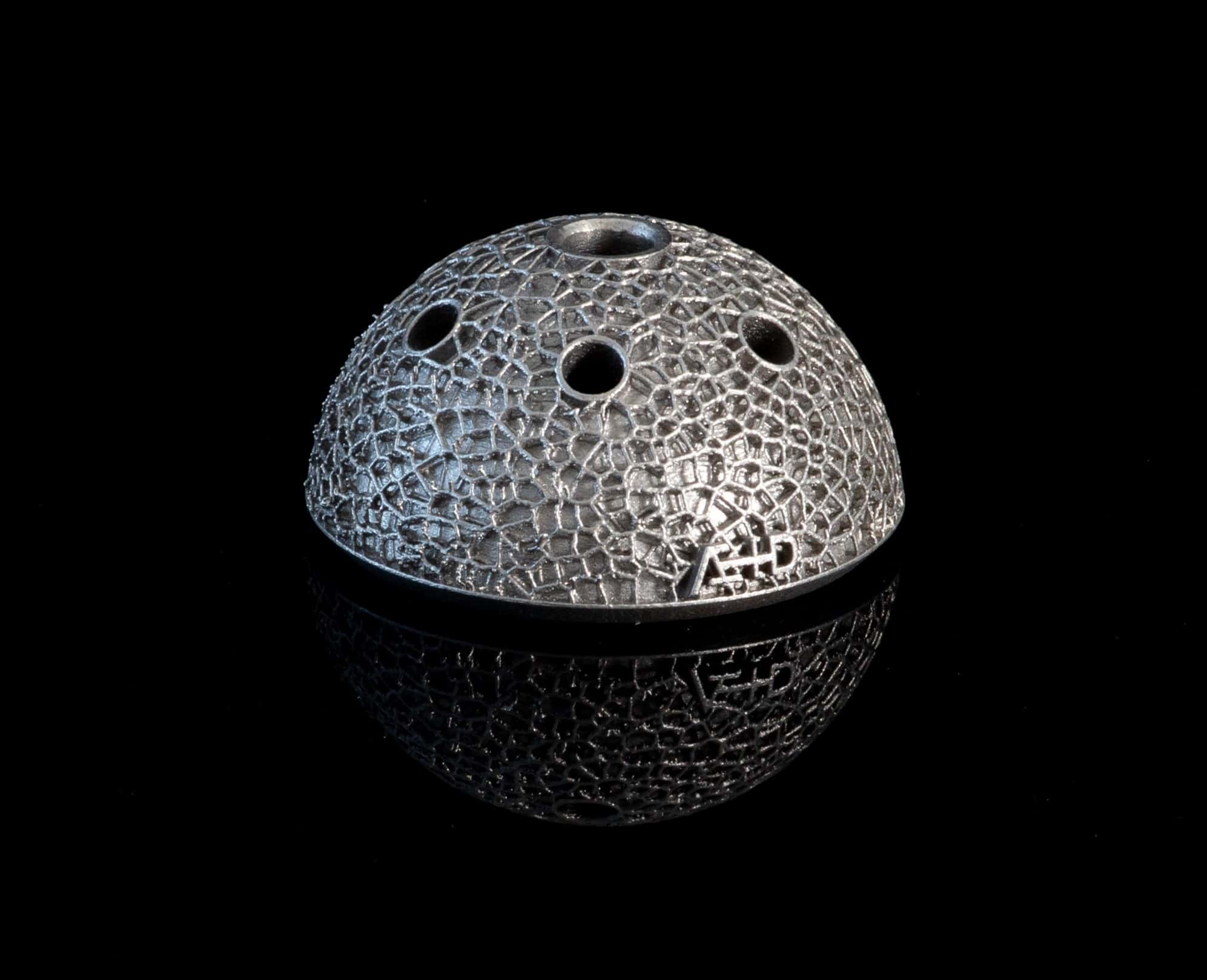 A bone compatible structure shown here on an acetabular titanium implant. Manufactured by Aenium and Hot isostatic pressed by Hiperbaric
Ceramic materials mainly Zirconia and Alumina based materials are also employed with great success in implants, their biocompatibility and wear characteristics are excellent. Medical grade zirconia also exhibits great toughness as the material changes phase and an increase in volume helps with increasing the materials toughness in the event of an impact. Several oxides are used to stabilize zirconia, for example Yttria. The sintered implant undergoes Hot Isostatic Pressing to further increase the materials properties and improve fatigue and toughness sensibly. It also improves the polish-ability of the joint bearing surface as a dense material is obtained.
Several ceramic dental implant manufacturers rely on HIP to achieve ultra-high strength ceramic implants, such as Nanoker, Straumann and Dentalpoint. The materials are typically Y-TZP or zirconia-based composites, such as ATZ (Alumina Toughened Zirconia). The HIP treatment increases strength values from 800-900 MPa to 1300-1400 MPa, enabling challenging implant designs.
| | |
| --- | --- |
| | |
| Microstructure of Y-TZP zirconia after conventional sintering. Courtesy of Nanoker | Microstructure of Y-TZP zirconia after conventional sintering + HIP treatment. Courtesy of Nanoker |
Another interesting field Nanoker is working in is dental implants, the requirements are similar to those of a normal ceramic implant. Furthermore, the ceramic's material biological inertness and aesthetics mean this material is an ideal choice for dental implants. Nanoker is close to achieve CE marking for this incredible dental implant thanks to HIP amongst other developments.
| | |
| --- | --- |
| | |
| INPERIO® ceramic monoblock implant (Nanoker Research S.L.), currently undergoing CE Mark obtention. | NACRE® ceramic 3-piece implant (Nanoker Research S.L.), product under development. |
Contact us if you want to know more. We will be delighted to help you.