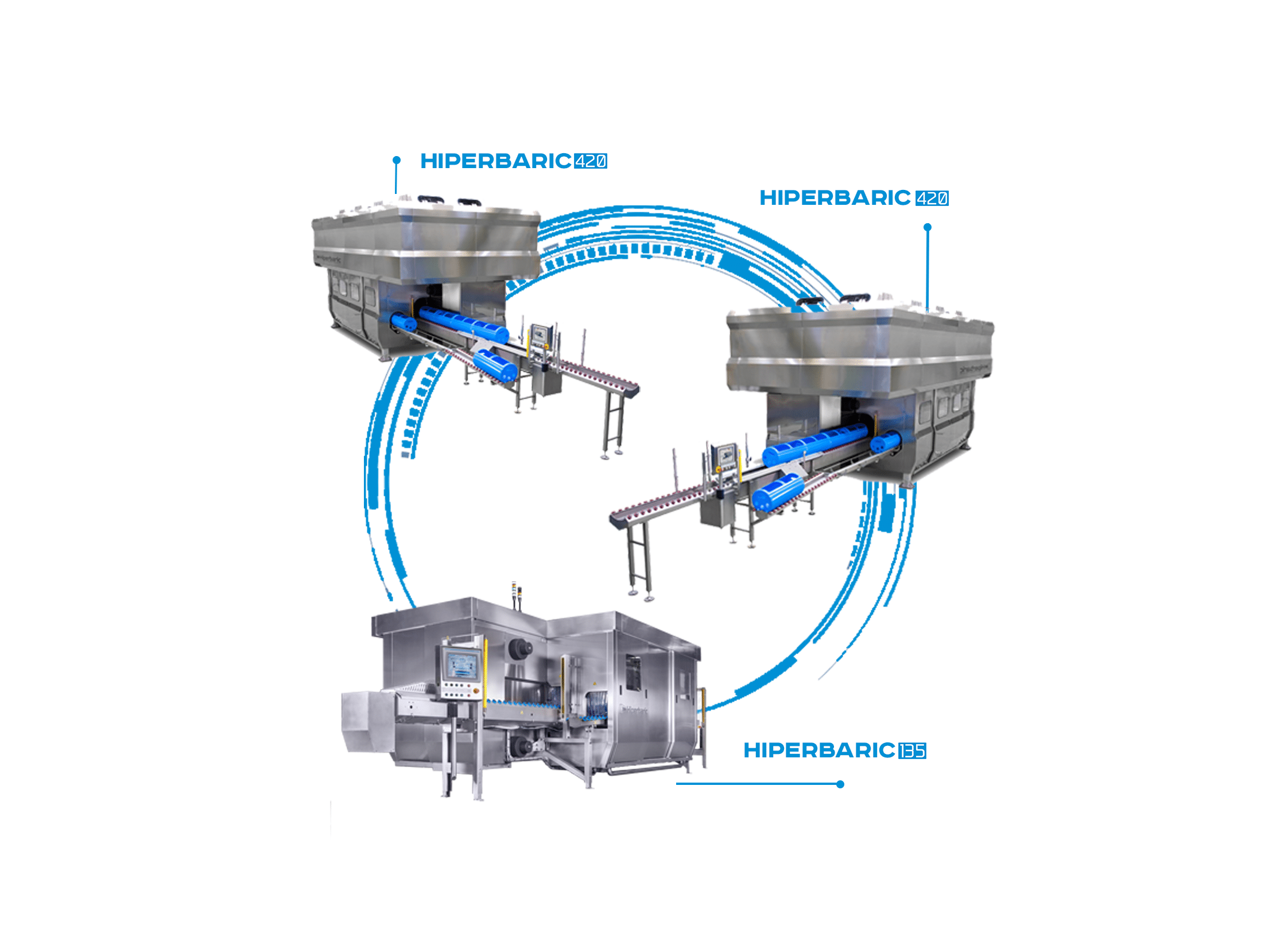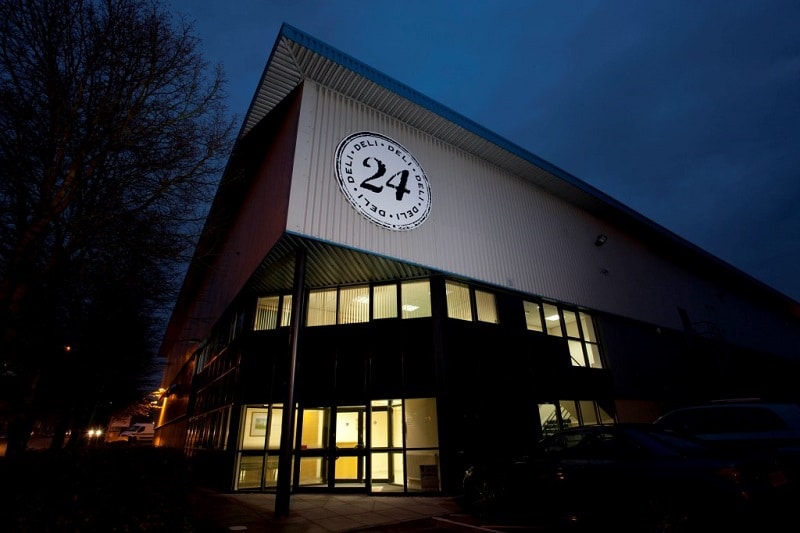 The British company Deli 24 doubles its production capacity with the installation of a new Hiperbaric 420 machine. Every year there are more companies offering HPP Tolling services for High Pressure processing. Each one placing confidence on Hiperbaric equipment, and Deli 24 is another great success story!
HPP Tolling providers: The main ally of entrepreneurs and small industries
HPP Tolling companies put their equipment and production facilities at the disposal of other companies. This can be from turn-key copacking solutions to just the HPP service side. They offer a service with clear advantages for food companies, especially if they are new or small in size:
Lower initial investment. Savings in costs of acquisition of equipment and infrastructure.
Lower allocation of fixed expenses. Savings in maintenance costs and depreciation of equipment and facilities.
Greater and faster capacity for adaptation and response to unexpected market or corporate events. Fluctuations in demand and / or business movements entail a lower risk at a productive and economic level.
Minimum risk in the initial investment. Newly created companies and start-ups have the support and expertise of toll processors before they begin sales and distribution.
Easier to obtain financing from third parties. As there is less of an initial investment.
Advantages of High Pressure Processing for food products
HPP Tolling not only have manufacturing and financial advantages. To these we must add those that High Pressure Processing contributes to the final product:
Inactivation of pathogens such as Listeria, E-coli, Salmonella, Vibriosis and many others.

Food Safety
Access to new markets

Shelf-life extension allows companies a safe mind about their product not being returned, including recalls.
Drastic reduction of spoilage microorganisms (lactic acid bacteria, coliforms, …).
Preservation of nutritional and organoleptic properties of fresh foods. (taste, color, flavor.)
No need for additives, artificial flavors or colors
In the case of shellfish, meat extraction and shucking without heating.

Yield increase after HPP
better quality product
reduction on manual labor for shucking
For all these reasons, Hiperbaric is committed to a service, such as HPP Tolling which offers the sustainability and naturalness of HPP technology. From big companies to entrepreneurs that could not otherwise apply it to their products.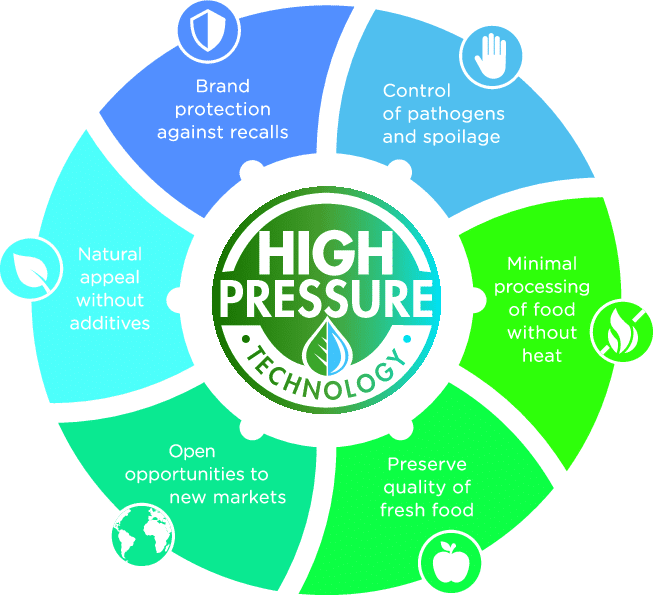 Currently, we have an extensive network of customers that offer HPP Tolling services to other food companies. From meat products to processors of avocado. Fisheries, dairy and various beverage manufacturers. we have examples of HPP Tolling globally: Spain, Italy, France, Holland, Germany, Switzerland, Belgium, United Kingdom, Mexico, United States, Canada, Korea, Japan, Australia or New Zealand.
Hiperbaric offers both HPP Tolling centers and customers in general, continuous assistance in the development of products through direct communication thanks to the after-sales service, available 24/7.
If you are interested in this service and want advice or just need to know what HPP Tolling facilities are near you, do not hesitate to contact us.
Deli 24, a success story in the United Kingdom
Our customer Deli 24 has recently installed a new Hiperbaric 420 machine in its 58,000 square meter facility in Mylton Keynes, in the United Kingdom. This new equipment is the third for the company who started its activity in 2010. They currently have a Hiperbaric 135 and another Hiperbaric 420 that was installed in 2014.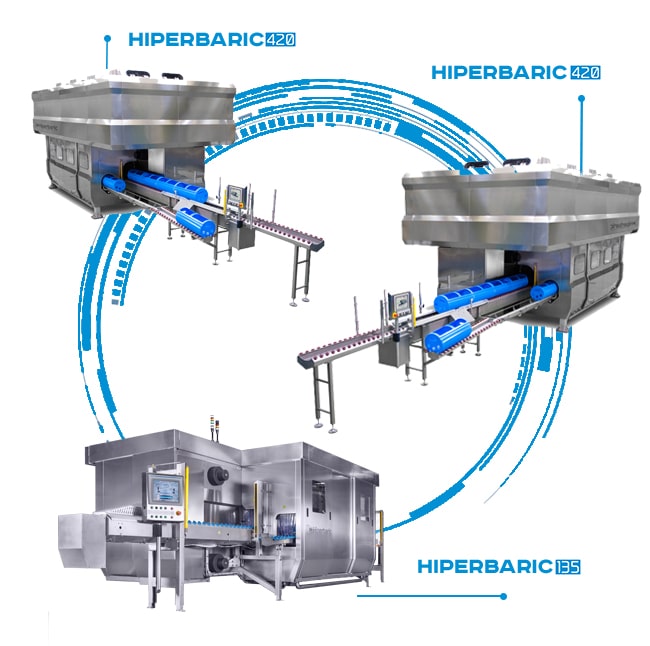 As FNB News mentions, "Deli 24 was formed as a private business, employing a team comprising individuals with extensive multi-disciplinary food industry experience. This provides a collective strength in depth, with a particular focus on commercial and food safety expertise. "
Deli 24 was the first company in Britain to work with HPP technology. This recent acquisition will allow them to service the growing demand for high pressure processing (HPP) of the food industries in the UK.
Jeff Winter, Deli 24 Managing Director, comments, "We have seen a substantial growth in the number of products which are benefitting from the considerable advantages afforded by HPP. This is across a wide range of foods including meatl, cheese, fish, ready meals, vegetables and pet food, along with juices. Recently we have also seen products aimed at the burgeoning wellness market using our toll-based HPP services, recognising the benefits of a process which extends the shelf life while having no effect on the flavour or the nutritional porperties of the product. HPP is now even being used by many as a marketing opportunity, with companies actively promoting the fact that their products are HPP treated on their packaging."
In the specific case of beverages, Jeff said in Drinks Insight that "Juices have proved a particularly important developing market with the opportunity that HPP offers to extend the shelf life of a fresh juice, for example, from five days to 120 days while retaining the all-important fresh individual taste and colour which is often not the case with heat treatment or the addition of preservatives." 
Deli 24 is pioneer in using HPP technology in Great Britain. With this investment of £2m and an annual capacity of 83,000,000 lb, has established itself as the largest HPP Tolling center in Europe.
Andrés Hernando, CEO of Hiperbaric, points out that "We are very proud to have Deli 24 among our customers. This new team will strengthen the relationship between Deli 24 and Hiperbaric, and allow both companies to remain leaders in the HPP sector as Tollers and HPP equipment manufacturers, respectively. "
The continuous support of Hiperbaric both in the development of products, and in the after-sales service of the 24/7 hotline, has led the company to increase its presence in Europe by 50%. This new installation does nothing but confirm their leadership.