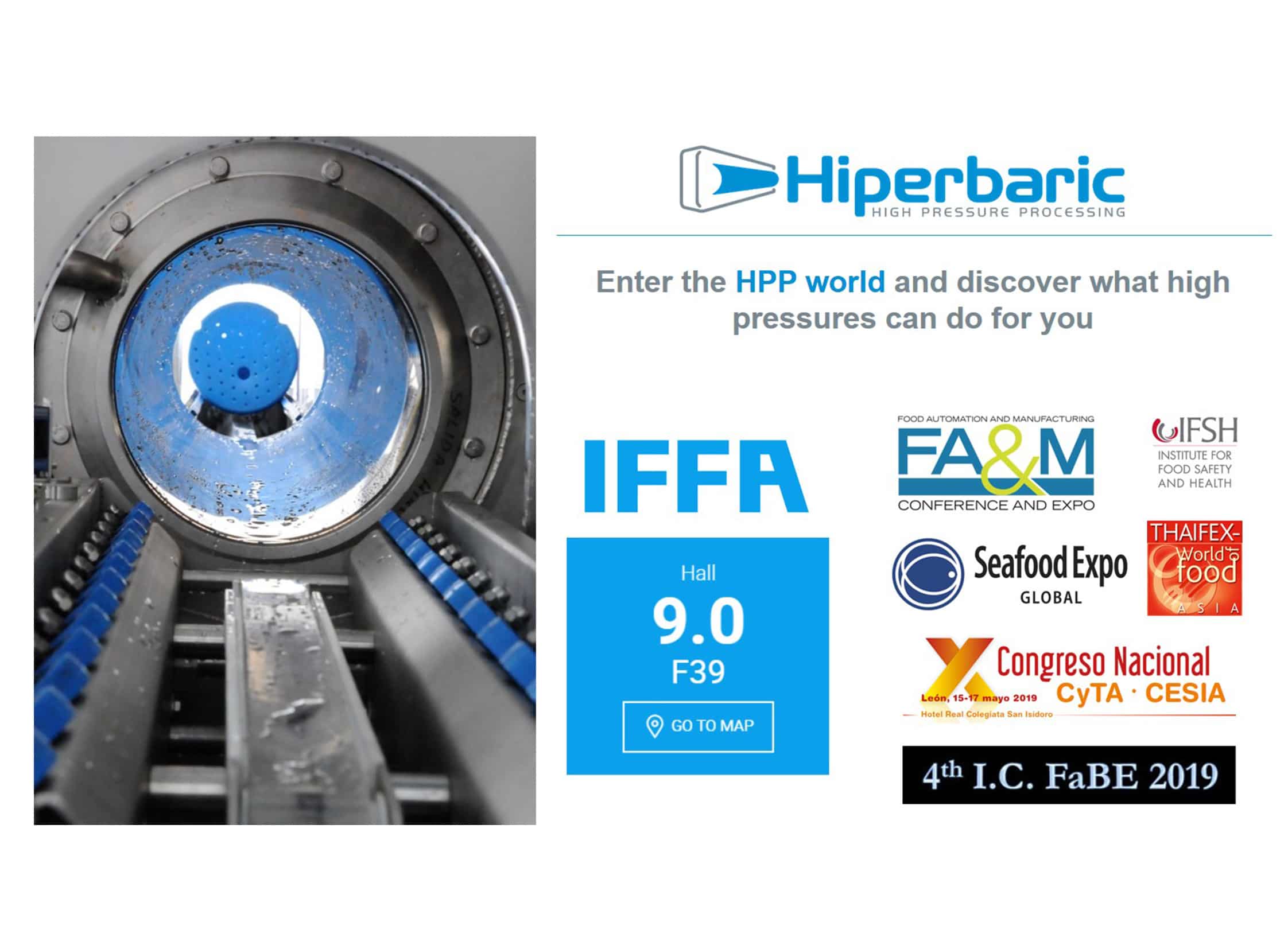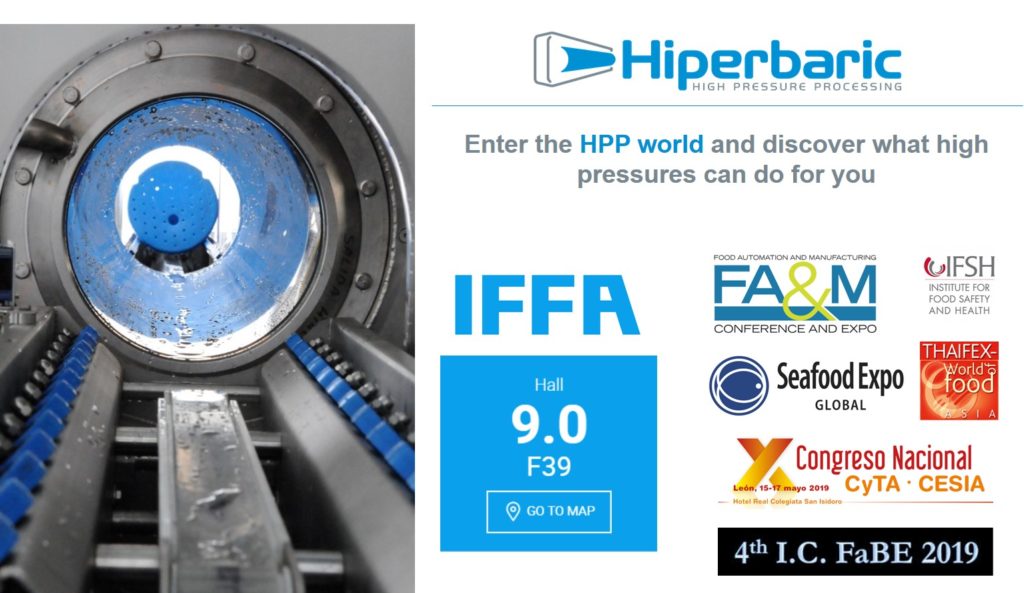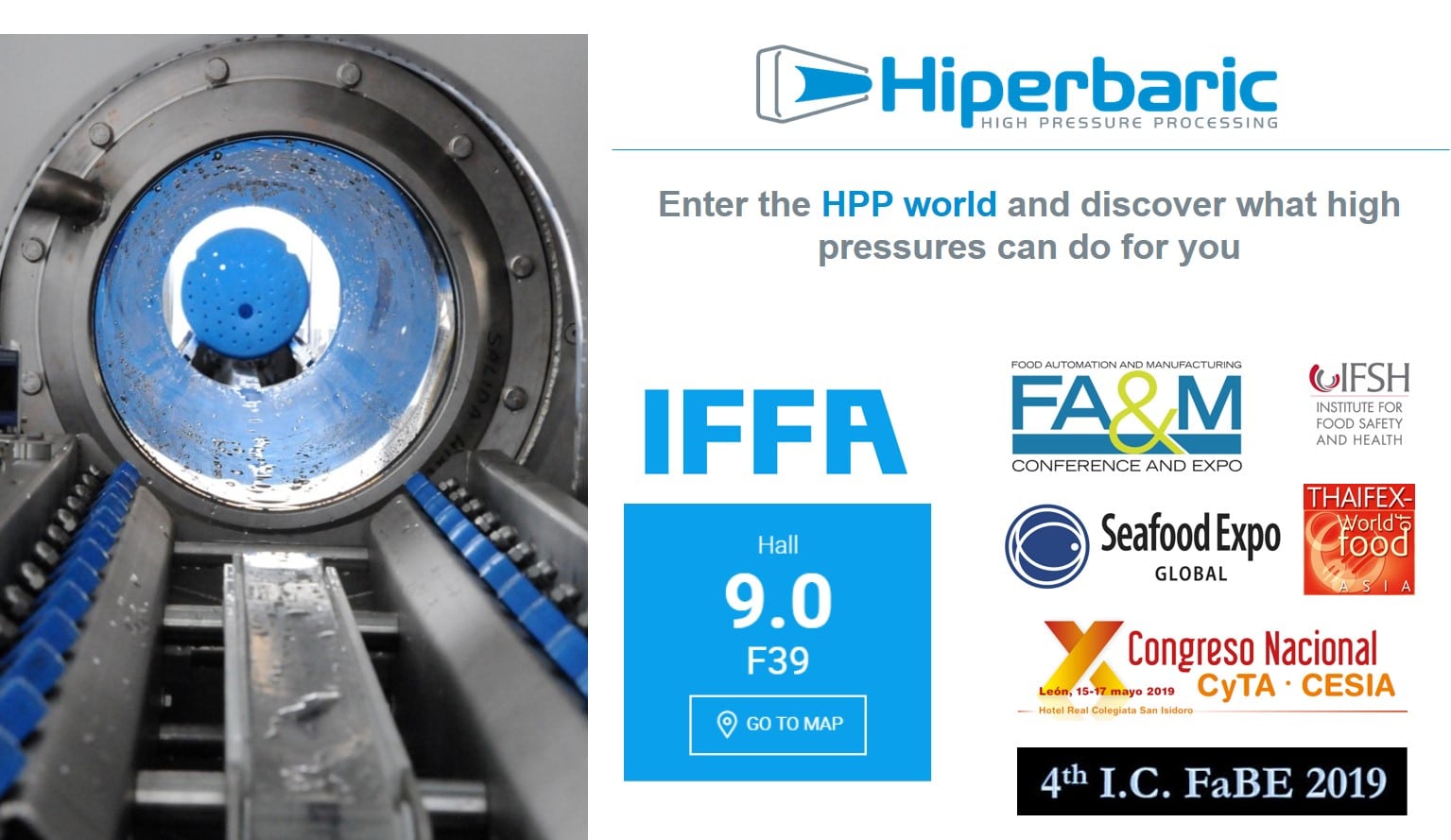 Keeping in contact and giving support to our clients and spreading the wide advantages of HPP technology for food and beverage products, are two of the main motives that bring us to participate in trade shows, congresses or workshops. Another reason is to know the new tendencies and innovations of the market, a key aspect for any company in the food industry. Keep reading and let us show you the most relevant HPP events in April and May 2019!
Main international HPP events of May.
May is normally a month full of HPP events, thus, it is important to select the most renowned ones to guarantee a qualified attendance. Below, we show the Top 5 HPP events where Hiperbaric will be present this month.
IFFA 2019

The central tradeshow for the meat industry worldwide is IFFA 2019 which takes place from the 4th to the 9th of May in Frankfurt, Germany. With 1,000 exhibitors from more than 50 countries, it is a mandatory event to be updated with the last trends and innovations of the industry.
Close to 110.000 sqm will host around 63.000 visitors, most of them foreigners (67%), who will be able to meet the numerous local stands as well as those of companies coming from Europe, USA or China, a mong others.
Visit us at Booth F39 in Hall 9.0. It will be a pleasure to meet you!
SEAFOOD SOURCES

Seafood Expo is the biggest commercial event of seafood products in the world. Around 1,950 exhibitors from 78 countries and 29,000 visitors will attend this indispensable event between 7th – 9th May in Brussels. Any company of the industry should take advantage to meet and make business with seafood suppliers, including HPP food manufacturers, among whom we would like to enhance some of our clients that will be present:
Ocean Choice International: Stand #9-4379
Anfaco-Cecopesca: Stand #7-1533, 7-1617
Cinq Degres Ouest: Stand #7-1701
Bacalaos Alkorta: Stand #7-1417
Westmorland Fisheries Ltd: Stand #9-4089
CYTA CESIA

The 10th National Congress of Food Science and Technology will take place in León (Spain) between 15th – 17th of May. It is organized by University of León with the collaboration of the Spanish Society of Food Engineering (SESIA) and other organisms, entities and companies.
In this edition, our colleague Mario González, Specialist in Food Applications and Food Processing will expose an interesting presentation: "HPP as a tool to develop innovative food products". Do not hesitate to attend next Thursday 16th of May at 5.30 pm!
THAIFEX – WORLD OF FOOD ASIA

THAIFEX – World of Food Asia is the biggest food and beverage event in the region. Hence, it attracts a significant number of HPP producers.
More than 67,000 visitors and 2,700 exhibitors will be held in the 11 halls that together make more than 107.000 sqm. Novelties related to any kind of food products from coffee, tea, fruit and vegetables to seafood and meat products and different processing technologies will be presented.
In such a great HPP event, you will naturally be able to find some of our clients and collaborators:
Thai Union Group Public Company Limited: Hall 3, Stand K01
Chabaa Bangkok Co., Ltd.: Hall 1, Stand JJ29
FABE CONFERENCE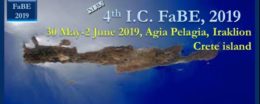 The 4th International Conference on Food Biosystems Engineering will take place in the beautiful island of Crete (Greece) from the 30th May to the 2nd June and will receive experts and scientists from all over the world, to share their knowledge in novelties related with the food industry.
This event, organized by the University of Tesalia, includes a specific HPP workshop which will be given by our expert in food applications Mario González. He will use the Hiperbaric 135 model that is property of the Food Biosystems Engineering Laboratory of the University.
April, a brief release after a busy agenda in March. HPP events attended by Hiperbaric
As the world leading HPP technology supplier and after the success of the Annual Conference of the Cold Pressure Council, Hiperbaric did not stop its activity and has attended many prestigious international events with a wide variety of public and topics.
Discover these events below and do not hesitate to contact us for any question you might have regarding the HPP technology and its many applications in foods and beverages.
IFSH NON-THERMAL WORKSHOP

Hiperbaric participated as a sponsor and presenter in the 2nd edition of the HPP Processing Workshop organized by the Institute for Food Safety and Health (IFSH),in Chicago between 8th -11th of April.
Its main goal is to provide wide knowledge of HPP technology and its different applications at a global scale, including validation studies and many other technical aspects of interest.
PhD. Vinicio Serment from the Applications Department of Hiperbaric USA, talked about HPP legislation in the USA.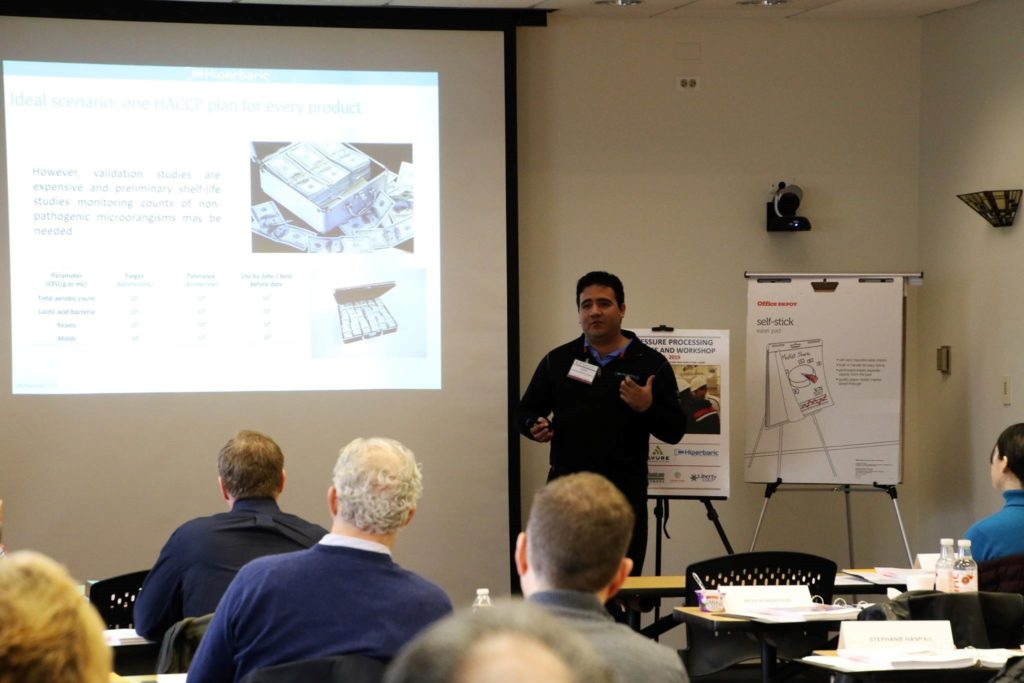 FOOD AUTOMATION CONFERENCE
This year has been the first participation of Hiperbaric in the Food Automation and Manufacturing Conference and Expo (FA&M) that took place in Miami on 14th-17th of April.
This conference consists on a two-days and a half event which concentrates different food and beverage producers and suppliers to present and share the last tendencies and technologies in manufacturing, automation, sustainability and food safety.
Hiperbaric had the opportunity to meet personally numerous food and beverage manufacturers to solve doubts and comment related aspects to the HPP and its applications in many food products.
If you wish to know more about our HPP technology and how it could be applied to your products, do not hesitate to contact us, we will be more than happy to assist you in the development of your idea.