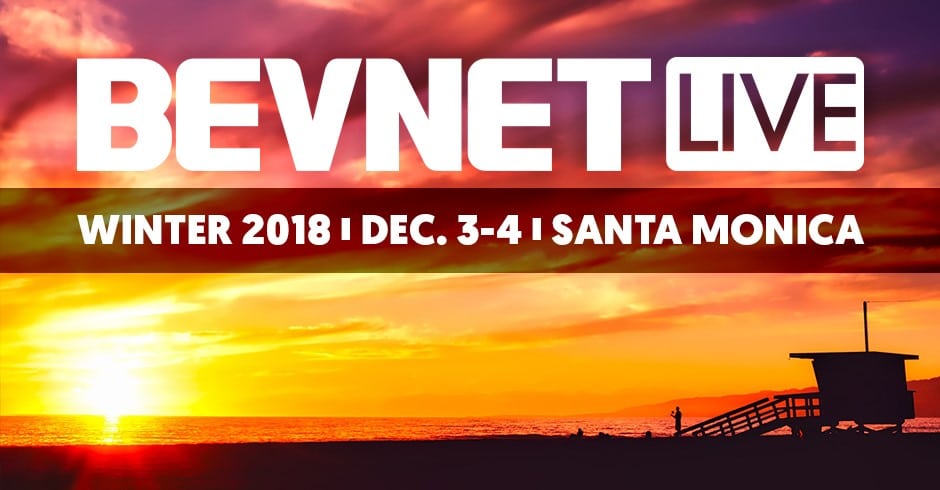 Hiperbaric once again will be attending Bevnet Live Winter in Santa Monica, California this December 3- 4 of 2018. Bevnet Live is the leading conference for the beverage industry, in there you can experience their famous beverage showdown, network, hear from the leaders in the industry as well as participate in their tabletop expo. This year, we will be part of the expo and showing for the first time in the event our Hiperbaric Bulk system. Come say Hello to us this year at Bevnet!
The juice and beverage application is the most dominant sector for High Pressure Processing (HPP), it accounts for 50% of our sales for the past three years. It is not only for the benefits presented for juices and beverages but also for the commitment of some of our leading customers in this sector.
A few months ago, we published in our blog an article about "beverage products consolidates as the fastest growing HPP sector in the world". In this article we spoke about the importance of High Pressure processing for the juice and beverage industry and how both big and small juice and beverage companies have invested in High Pressure Processing to gain its many advantages:
Premium Quality: HPP preserves sensory, nutritional and functional properties for extended time, from three weeks to three months or longer in refrigeration.
Brand Protection: beverages safety is ensured by eliminating pathogenic microorganisms (e.g achieving 5 log reduction of the pertinent pathogens).
Market expansion: shelf life extension of HPP Juices/Beverages allows to explore novel product development and reaching new markets.
Because they enjoy a healthy and fresh image, we believe on our side that juices are the best example on how HPP can extend their shelf life without giving away what consumers expect to find: the genuine juice. For this reason, our latest innovation, the Hiperbaric Bulk Technology focuses on this segment and on the importance for juice companies to decide the final packaging solution for their product.
With such credentials, it is obvious that the annual Bevnet Live was something we could not miss.
Bevnet Live and their offering for the beverage products:
Bevnet Live is the leading conference for the Beverage Industry. They offer actionable innovation and stories from the market leaders and innovators. The speaker panel conforms of leaders in the beverage industry, and their goal is to share their story as well as best practices, data insight or cases that focus on going into the next level of this very competitive industry.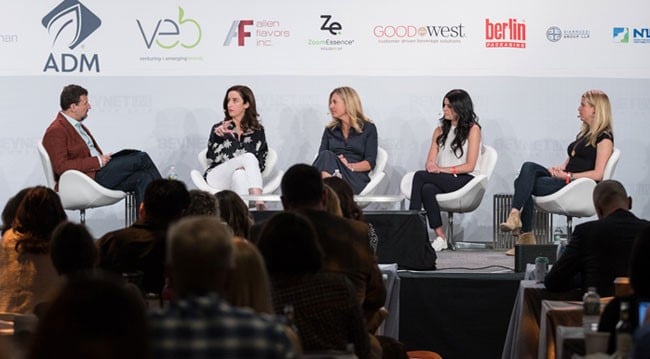 Bevnet Live offers an event where conversation among peers is promoted and facilitated. Their Beverage showdown offers the best new upcoming products a chance to stance against each other and create a great conference!
As Bevnet consolidates as one of the leading conferences for beverages products, through its years some leading companies have shared their story. These stories include some of our customers:
Evolution Fresh: "it began over 30 years ago when I picked an orange from a tree in my backyard. Just one handpicked orange, squeezed into pure juice perfection. No processing. No heat pasteurization. From then and there, the chase was on in pursuit of the authentic juice experience. Evolution Fresh pursues that experience every day, that's why we take the most flavorful fruits and vegetables, cold-press them using high pressure processing, and provide healthy options for every step of the wellness journey. Health and happiness, Jimmy Rosenberg, Evolution Fresh Founder."

Tío Gazpacho: "a tasty line of chilled soups that are drinkable. Portable. And totally lovable. Because we not only taste bueno, we are made Bueno". Austin Allan, Founder, will speak about "The Life of The Entrepreneur" December 2nd at 2:00pm.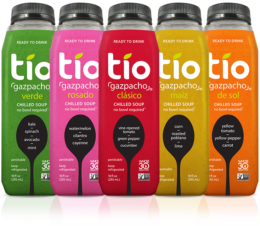 This event also focuses on their Bevnet Live Expo where industry suppliers and service companies, like Hiperbaric, can connect with juice and other beverage products.
If you would like to know more about the latest trends of the beverage industry, High Pressure Processing and our latest news, do not miss the opportunity to visit our tabletop at Bevnet Live Expo in Santa Monica, California this December 3 – 4 of 2018.
Meet our Hiperbaric USA Applications Manager:
This year Dr. Vinicio Serment, our applications Manager for Hiperbaric USA will be attending the conference as well as being at the expo to answer any questions or information regarding High Pressure Processing and how it helps the beverage industry. Dr Vinicio will be glad to help you!
In this edition, we are also proud to present for the first time at Bevnet Live our newest equipment that "will revolutionize the beverage industry", our Hiperbaric Bulk System, the high pressure alternative for large beverage production, reducing processing costs up to 50% and opening the door to other products that until now were impossible for this technology. For example, because they were packaged in glass, such as beer, or cardboard, like juices.
This will help the big producers in the sector to adopt an already consolidated processing technique and offer their consumers quality products with excellent organoleptic, nutritional characteristics and a longer shelf -life. Here is a video of how it works:
We look forward to seeing many familiar faces as well as establishing contact with new companies that can help us accomplish our goals of creating a better world with better food through HPP. We would love to meet anyone interested in learning more about HPP and we encourage any questions about who we are and what we do.
If you cannot attend the conference but would like to know more about HPP,  do not hesitate to contact Hiperbaric, the global leading supplier of High Pressure Processing equipment for the food and beverage industry.