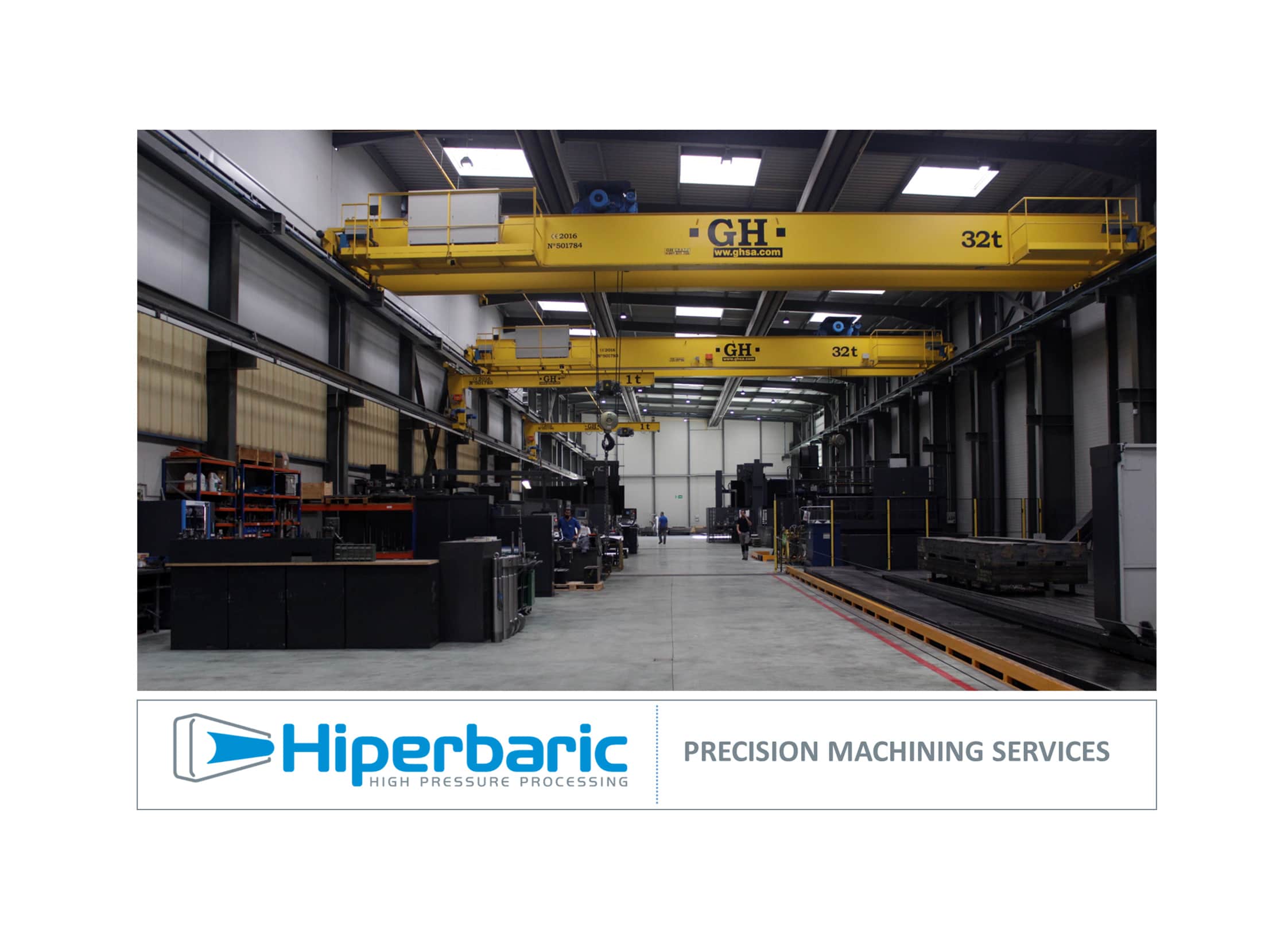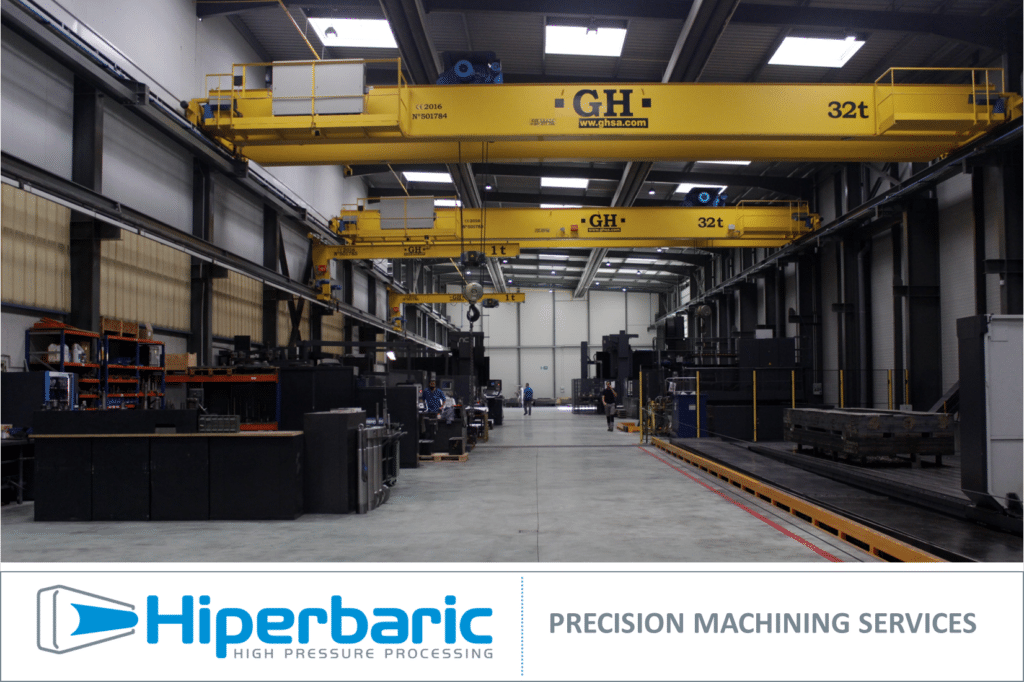 In Hiperbaric, we have restarted offering precision machining services, an activity we used to include exclusively for our internal production process due to strategic reasons. We are specialized in big size pieces and in the strip shaving of stainless steel, carbon steel and foundry materials. Our excellent design office, our highly qualified team and our large facilities allow us to offer this service to companies with national and international reputation.
Hiperbaric's history began more than 65 years ago, back to a metal factory of heavy equipment that employed various precision machining techniques.
It was not until 1999 when Andrés Hernando enlisted in the adventure of designing, manufacturing and commercializing HPP equipment for the food industry, never stopping the machining activity. We kept this productive activity, exclusively dedicated to Hiperbaric, as part as a strategic decision to face the tremendous competence.
The continuous and important R&D investment made since our beginnings and its outstanding results needed to be protected by all means and the patent – industrial secret combination was the best alternative. The HPP equipment pieces that required the highest precision and reliability, in which lots of design resources were dedicated, started to be machined in our own facilities.
Since then, we have continued to gain experience in the precision machining helping us to become the global leader in HPP technology. This fact has brought us to grow not only in resources and facilities, but also at a corporative and strategic level, which has led to the natural diversification of offering machining solutions for external parties.
The importance of the human workforce in the machining process
Hiperbaric has currently a 4,000 sqm nave exclusively dedicated to the precision machining completely equipped with a wide range of machines, including cranes, milling machines, saws and lathes.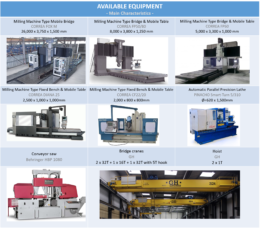 All this equipment is run by 14 people working in 3 shifts with a great personal and professional value. In fact, in Hiperbaric we value and encourage talent. However, the relevant and numerous requests of the Machining Department make it indispensable to count with other abilities apart from knowledge and experience, such as adaptation, creativity, proactivity, empathy and sense of humor. This great team counts undoubtedly with all of them!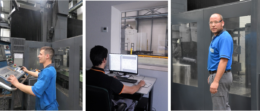 Precision in the machining of high added value pieces
Although we have specialized in big size pieces and in the strip shaving of stainless steel, carbon steel and foundry materials, the capabilities of our technical design office allow us to carry out multiple different works, always aligned with manufacturing high added value pieces that require a 100% guaranteed precision. For the manipulation of these pieces we have 3 bridge cranes of 32T, one of them with a second hook of 5T, 2 hoists of 1T and one crane of 16T.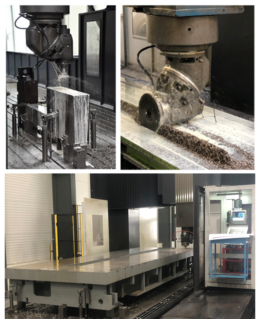 We produce under the strictest standards in the world, such as ASME VIII div. 3, among others, which turns into reliability and safety, allowing us to enter different markets and to provide this kind of solutions to great companies all over the world.
Contact us if you want to know more about the machining services provided by Hiperbaric and the value we can give to your pieces. Our team will be more than glad to help you.