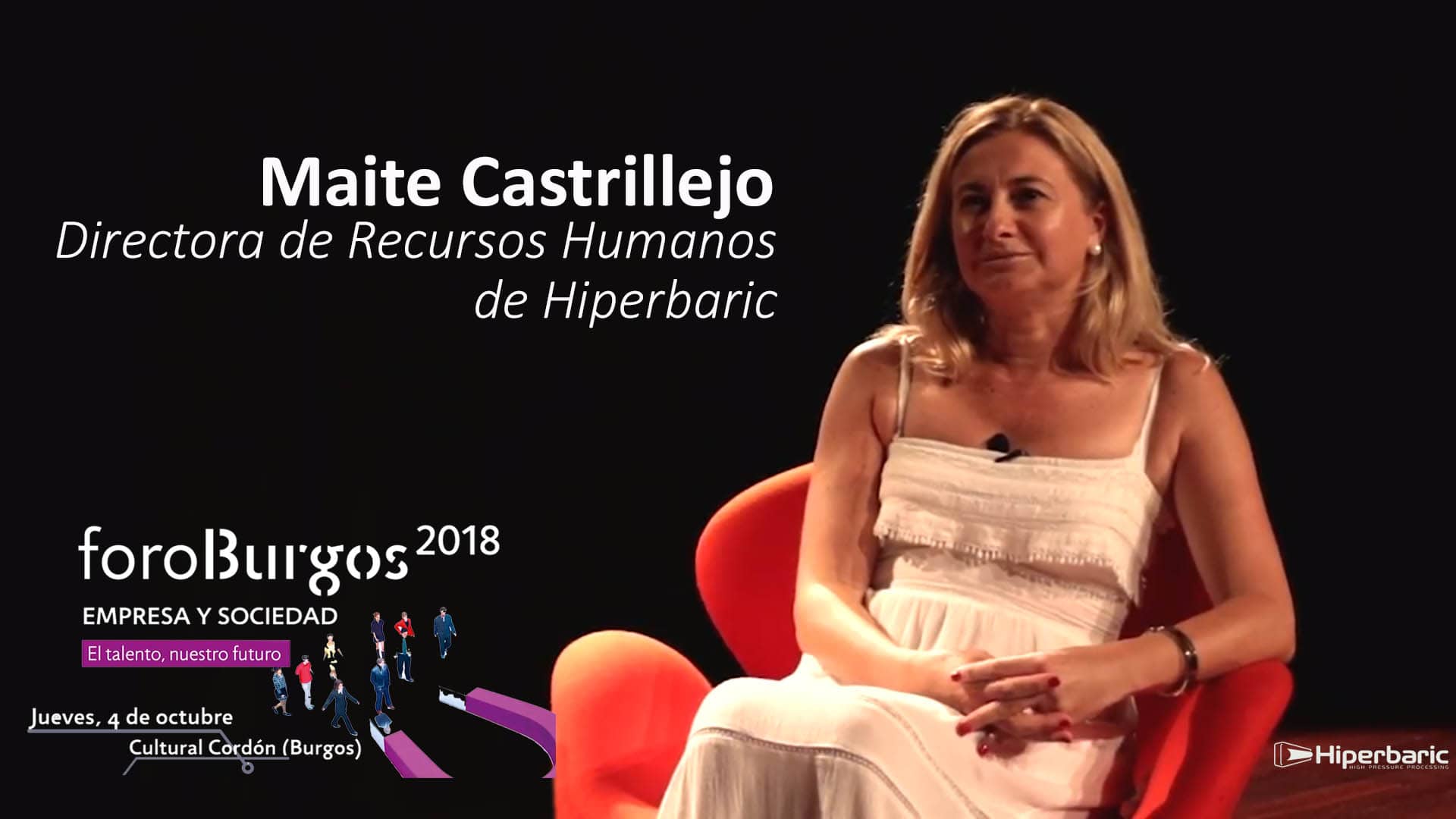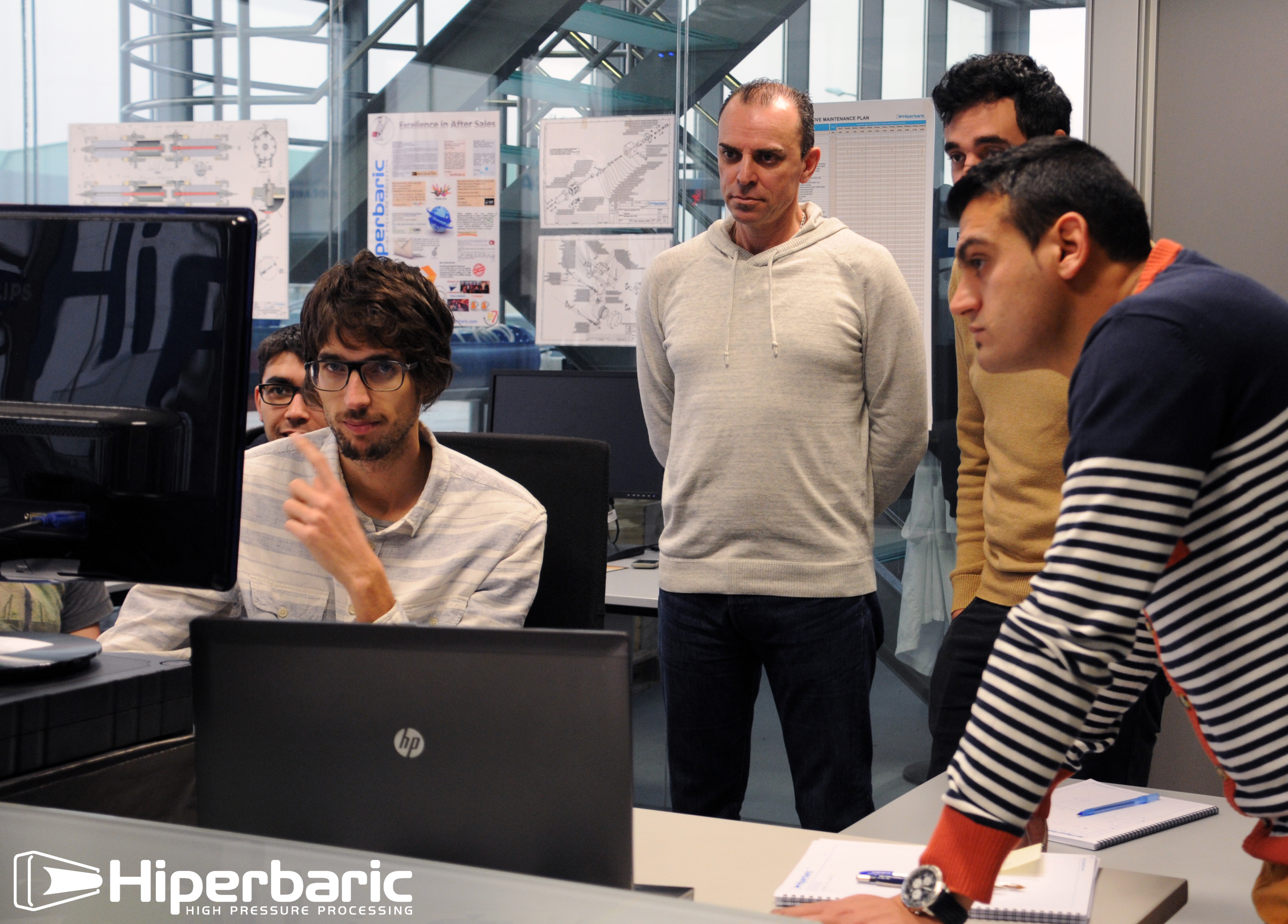 Hiperbaric has a team that overflows with talent and great qualities. This has made possible the achievement for world leadership in the high pressure sector. Talent is something difficult to define, as reflected in the video starring our HR Director created for the Forum Burgos 2018. Although we can all agree that achieving happiness in the workplace of each team member is vital to feed and grow talent. Here is what we do to develop talent at Hiperbaric…
how we achieve happiness in the workplace at Hiperbaric
Hiperbaric Human Resources team seeks to "make our people feel happy in their workplace" and it is the goal which they direct their efforts every day. "Each employee is assigned to a position of work that best allows them to develop their skills. Also, one that allows them to add the most value to the team. This philosophy allows Hiperbaric in the long run to have a team of enthusiastic, committed and proactive employees. Also, ultimately happy people with a strong customer orientation and feeling of camaraderie. These aspects are what we consider fundamental to achieve success in a demanding, innovative and dynamic business environment ". Below, we list how we achieve it.
Create a good work environment
We have various initiatives and work systems that contribute to create a good work environment that enhances the happiness of our team. Communication and transparency are the keys to achieve common objectives. Some activities that we carry out to achieve a good work environment are:
Daily meetings of the whole team, allowing a more horizontal communication between employees and executives.
Distribution of an internal bulletin with the latest news related to Hiperbaric.
Promote collaboration and share experiences
At Hiperbaric, we celebrate the success achieved by our employees. It is important for us to recognize both individual and collective success as well as a job well done. These practices allow us to be different and are highly valued by our team.
Even though, there are times when things do not go right. These are the moments where we regroup as a whole team, learn from mistakes and keep moving forward.
We also have wide, open and bright work spaces that invite people to get to know each other and to exchange ideas. For Hiperbaric the relationship between people is fundamental to achieve collaboration and a good work environment. The spirit of collaboration is present in every corner of Hiperbaric.
Empower healthy habits to achieve a good work-life balance
The physical, mental and social well-being of our employees directly affects our company performance. Therefore, at Hiperbaric we have decided to be a good Socially Responsible Company and be a good Corporate Citizen. Some key things that we do are:
Healthy eating among our people is encouraged by offering fresh fruit, for example every day for our employees and visitors.
Physical exercise is promoted through discounts at gyms for our workers and communications of sporting events.
Health insurance is provided to all our employees, feeling supported in case of any health problem that may occur.
We collaborate with the environment through programs like planting trees in the vicinity of our factory and the installation of recycling points.
Establish individualized career plans
We believe that each employee is unique, with unique needs and objectives and with a perception about what happiness is. Therefore, we establish individualized mechanisms for conciliation, professional development, career plans and continuous training.
Corporate Social RESPONSIBILITY Actions
At Hiperbaric we take Corporate Social Responsibility very seriously. Here we put the focus on training young people in our environment because we believe in their talent, creativity and ability to work. We promote actions such as the Hiperbaric Challenge, our main CSR project. Hiperbaric does it for what we achieve with it, as well as for the interest and voluntary participation of our workers, without which it would be impossible to carry out such an enriching initiative. In addition, we collaborate with other entities and non-profit organizations with different projects aimed at improving the well-being of people in our environment, such as the BBMiradas project, focused on the early detection in babies of autistic spectrum disorders.

Every day we try to improve every detail so that our people reach full potential and to make them happy at Hiperbaric. This strengthens our company and attracts new talented people who are more interested in being part of our family.
Join us on the day organized by Burgos Forum 2018
Hiperbaric has been chosen to collaborate in the seminar "Talent, our future" organized by the Fundación Caja de Burgos through Foro Burgos. It will be held next Thursday, October 4. As a prelude to the preparation of this event, Maite Castrillejo, director of HR, has explained what talent is and what can we do to detect and develop it.

If you liked our article, leave us a comment and if you are interested in being part of this great team or want to know more, do not hesitate to contact us.