High Pressure Processing (HPP) is a cold pasteurization technique by which products, already sealed in its final package, are introduced into a vessel and subjected to a high level of isostatic pressure (300–600MPa/43,500-87,000psi) transmitted by water.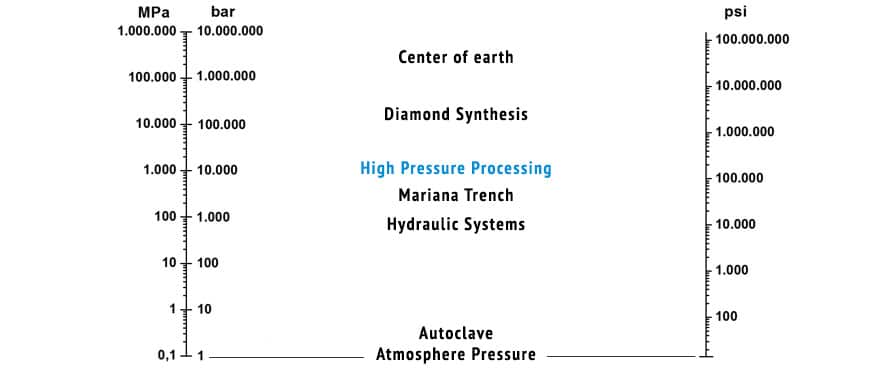 Pressures above 400 MPa / 58,000 psi at cold (+ 4ºC to 10ºC) or ambient temperature inactivate the vegetative flora (bacteria, virus, yeasts, moulds and parasites) present in food, extending the products shelf life importantly and guaranteeing food safety.
High Pressure Processing respects the sensorial and nutritional properties of food, because of the absence of heat treatment, and maintains its original freshness throughout the shelf-life.
Diagram of operation of a HPP unit: