Tender Choice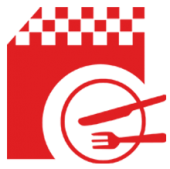 Tender Choice Foods is an Australian family owned company established in 1985.
Tender Choice Foods produces a variety of cooked chicken meats which is free of gluten, soy protein, phosphate & preservatives as well as cooked bacon to industrial food manufacturers and food service sectors.
Their client base is made up of the food industry throughout Australia and these include: Caterers, Restaurants, Health Care Providers and Wholesalers.
They strive on innovative product development, product consistency and continuous improvement. In addition to the cooked chicken and bacon range, Tender Choice Foods has diversified its production by producing finger foods and centre of the plate products.
Tender Choice Foods is committed to supply and produce products of the highest quality. All of their ingredients are sourced from HACCP accredited facilities that are independently audited. They also have extensive testing programs in place to guarantee the reliability and quality of all our products.
Visita il sito