Frozavo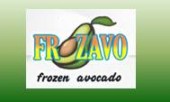 Frozavo sa de cv, is located in the central western region of the state of Michoacán, in Tingüindín.
Since september 2001, we have dedicated ourselves to market pulp and Guacamole frozen. These products are sold in countries like Japan, Germany, United States and Mexico also U.S., England and Israel.
Our facilities have an installed capacity of 30,000 pounds per day.
Visita il sito