Productos del Campo San Gregorio SAS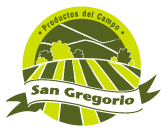 Since 2003 we have offered innovative products made from tropical fruits tailored to our customers.
Our products are easy to use and we guarantee a permanent supply, we serve mainly restaurants and industry offering fruit portioned in pieces and pulp of one or several flavors to prepare hot or cold drinks, bases for slush, juice ready to consume and fruit sauces.
We also process HASS avocado in pulp and pieces and produce guacamole using high pressure technology (HPP) for its conservation.
Products Del Campo San Gregorio SAS
- Email: trade@sangregorio.com.co
- Web: sangregorio.com.co
- Phone: + 57-1-2237624
Visit the website