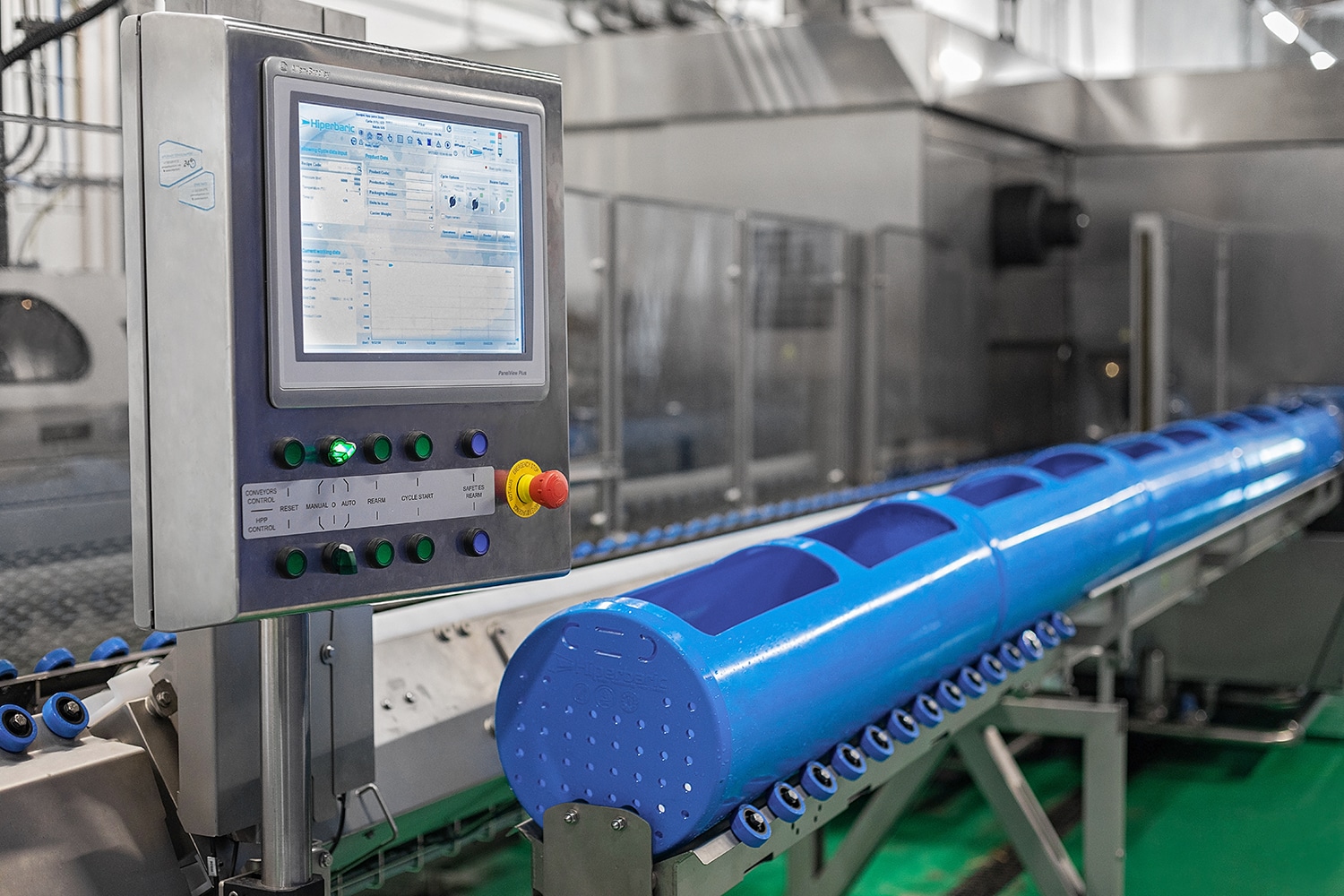 HPP Canada has acquired a Hiperbaric 300L HPP unit for its tolling operation for the processing of plant-based products in British Columbia. As the first plant-based HPP toller in the world, HPP Canada is able to service a growing category that has no signs of stopping. The company offers HPP tolling services to large and small plant-based businesses, including start-ups, as they understand their business needs and do not require specific quantities to be produced.

---
Meet HPP Canada: The First Plant-based HPP Toller in the World
HPP Canada is the first plant-based toller in the world and is experiencing a growth trend due to Vancouver consumers' demand for a healthy lifestyle and plant-based diets.
The company has been in business for nearly three years and switched from another HPP supplier to Hiperbaric (upgrading to a larger machine: 300 liter) and focusing on plant-based tolling.

Patricia Truter, HPP Canada, President
Patricia Truter, HPP Canada president, said: "The most important service to customers is to be able to help them with packaging and formulation and new product development ideas and solutions. Hiperbaric's research team is indispensable in this regard."
The company provides HPP tolling services to large and small businesses, including startups as they understand their business needs and don't require specific quantities to be produced.
All in the Family
For Truter, HPP was something she was familiar with, as her family owns a HPP tolling facility in South Africa. She said they were part of helping to solve a salmonella outbreak several years ago in South Africa in which 100 people died. HPP inactivates foodborne pathogens like salmonella, E. Coli and listeria, providing food safety, in addition to nutritional and shelf-life benefits.
"I became intrigued as I love new technologies, looked at the market and was so surprised that there were no tolling facilities on the west coast of Canada.  The only other tolling facility in Canada available to producers is in Montreal," she said.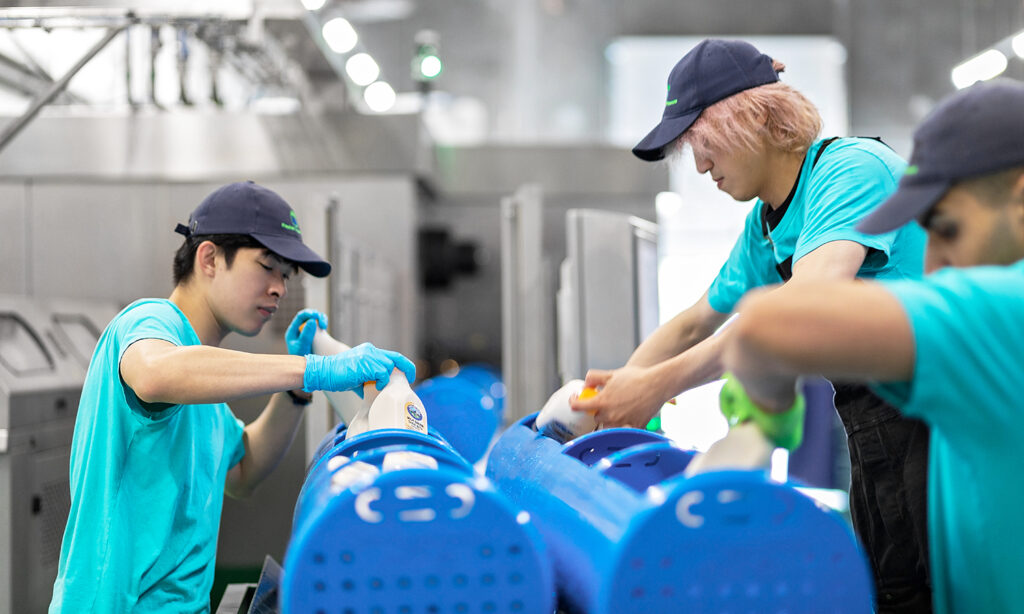 HPP Canada facility processing juices
Most of their customers are juice and beverage manufacturers but since HPP has helped many producers extend shelf life, they have seen growth in many new RTE foods, dips, and sauces. They also work with startups "looking to spread their wings," to distribute their products to Ontario and the US market.
"Vancouver is known for being very diverse and following a healthy lifestyle and plant-based diets are becoming increasingly popular and are growing at a tremendous rate," Truter said.
HPP Canada is on the grow, Truter said, especially as more businesses are learning about HPP as a tool to extend shelf life and ensure food safety. And Hiperbaric's HPP tolling services from installation to after sales is a key part of her business. Hiperbaric's after-sales and spare parts services provide 24/7 support and a customer-only portal with manuals, guides and other support.
Truter said she switched from another HPP supplier to Hiperbaric "due to the great after-sales service and the unbelievable technical and comprehensive support we receive."
Growth and Innovation
HPP Canada's future plans are all about growth and innovation. "We want to develop in-house products for our customers, such as large bags containing chickpea dip base, and other products that customers can change to make their own individual dips, spreads and sauces. We are also setting up a bottling facility and other co-packing facilities to help our clients that wants to use HPP in the future. We are also looking at a second HPP machine before the end of 2021."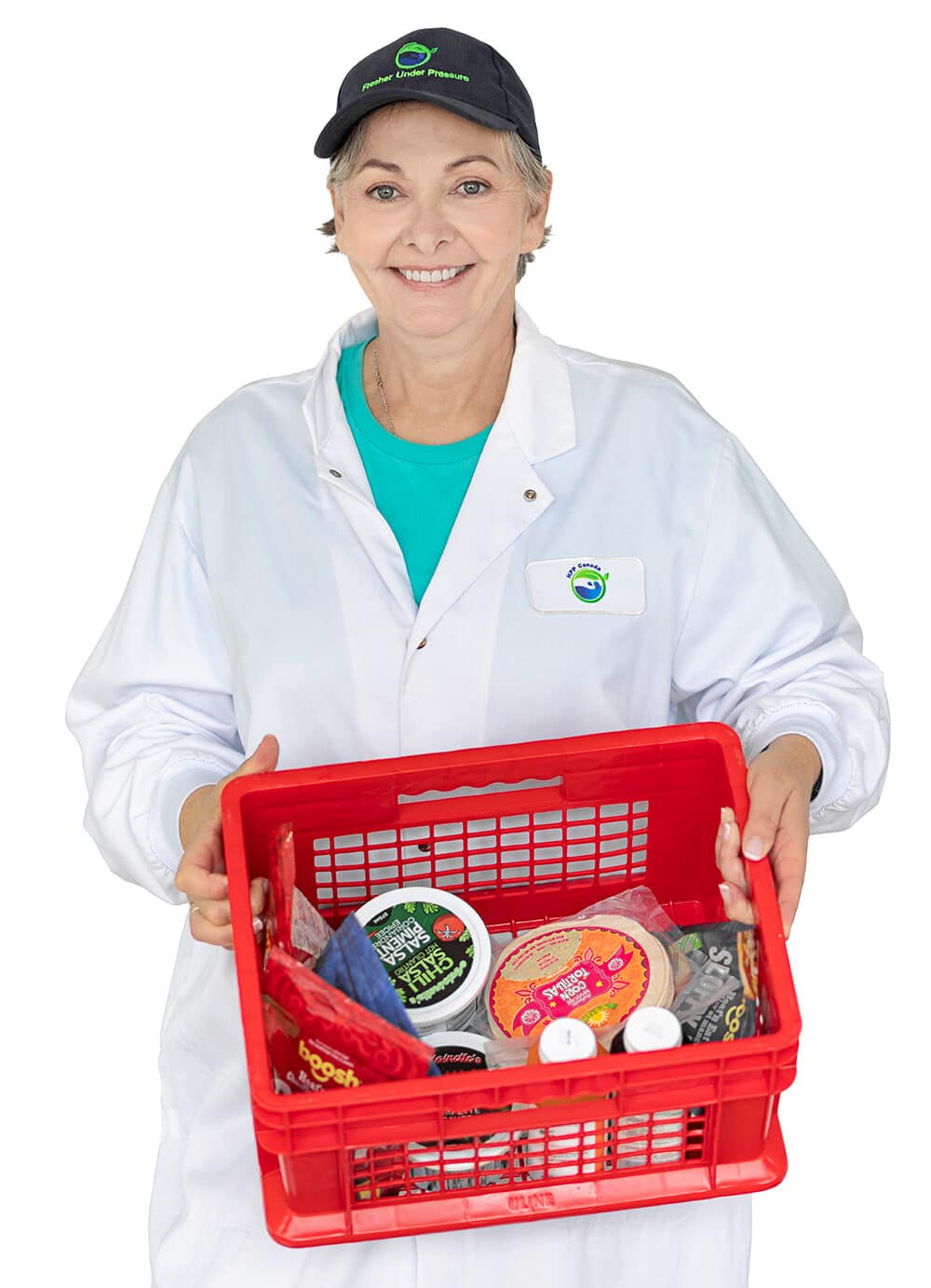 Patricia Truter, HPP Canada, President, showcasing HPP plant-based products
Canadian Plant-based Company Plant Veda Sees Growth in Plant-based Milks and Yogurts
HPP Canada's customer Plant Veda, which recently went public on the Canadian stock exchange, produces plant-based milk, yogurt and coffee creamer using HPP.
They use HPP Canda for their tolling services because of their "flexibility, quality and friendliness," said Sunny Gurnani, CEO Plantveda. "We grew the company producing very small quantities and Patricia (Truter) has been very supportive in this process."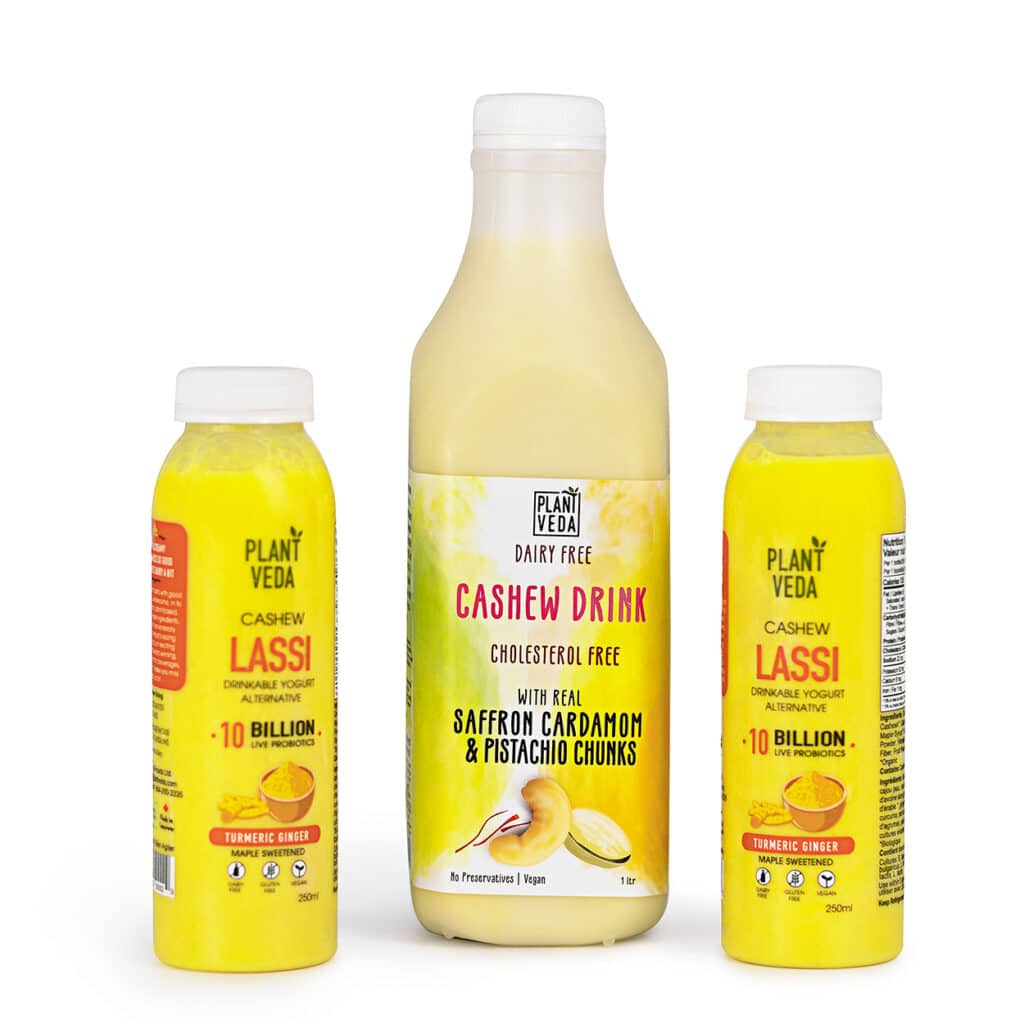 Plant-Veda Dairy-Free Beverage
The plant-based food market is in the early stages and growing as consumers demand healthier options, according to Plant Veda's website. The global plant-based dairy market is expected to reach $21.52B in 2024.
Plant Veda products are sold at Whole Foods and other grocers throughout Canada, as well as via e-commerce.
Plant-based industry grows in U.S.
The growth rate for the U.S. plant-based food market more than doubled in 2020, as sales surged 27% to $7 billion, according to the Plant Based Foods Association (PBFA) and The Good Food Institute (GFI). Last year, 57% of households bought plant-based foods, up from 53% in 2019, as reported in Supermarket News.
Plant-based meat experienced $1.4 billion in sales, growing 45% overall compared to 2019 and comprising 2.7% of all U.S. retail packaged meat sales. The highest growth percentage was in refrigerated plant-based meat sales, up 75% in 2020.
The coronavirus pandemic also resulted in increased plant-based sales in 2020, as consumers looked for better-for-your products or found alternatives when meat producers faced production challenges.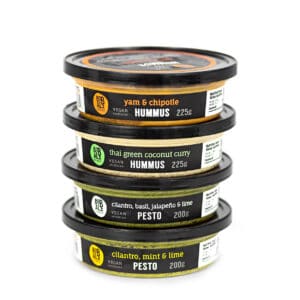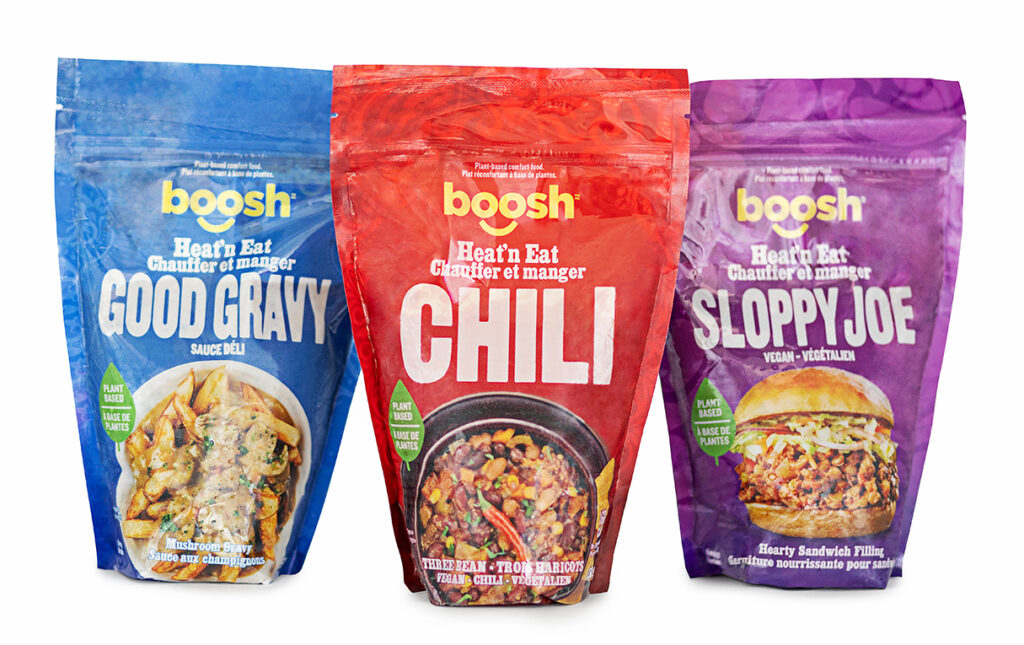 Bob Ali Foods and Boosh Heat'n Eat Product Line
In the U.S., plant-based food including non-dairy milks, faux-meat veggie burgers, wet salads, hummus, salsa, dips are popular food trends for consumers. There are many benefits of plant-based foods, whether you're searching for new culinary experiences or looking for alternatives to meat-based products.
To learn more about the benefits of HPP for plant-based food, such as food safety, shelf-life extension and clean-labels, watch our webinar, "Exploring Plant-based Food Innovation using HPP Technology".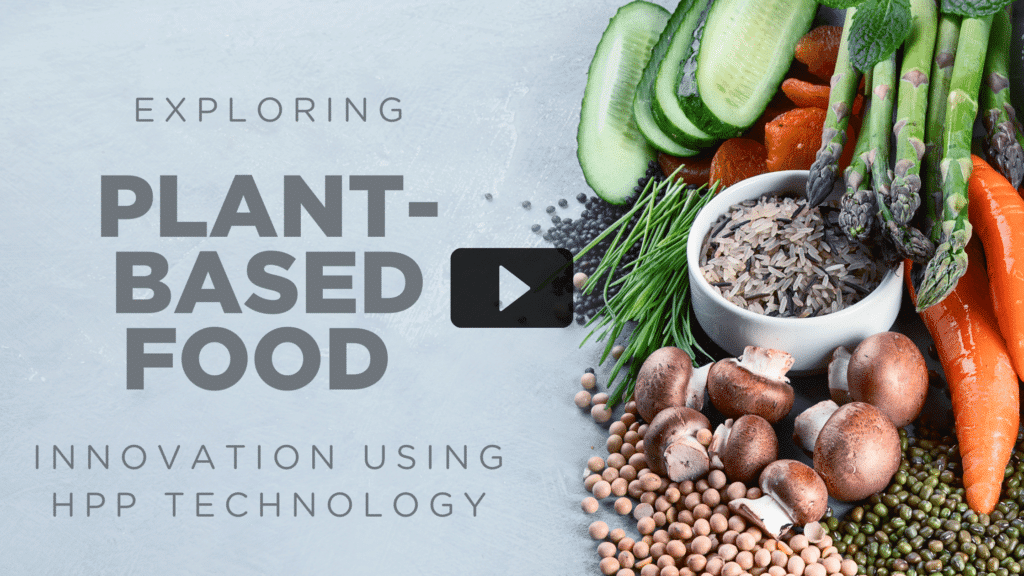 All in all, plant-based products are on the rise and show no signs of stopping. And HPP can help fuel that growth by providing food safety, extended shelf life, clean labels and nutritious plant-based foods and beverages for all to enjoy.